As I was attempting to digest the colours, cosplay and chaos of the 2018 Fan Expo in Toronto, I happened upon a stand presented by AH (Alternate History) Comics.  The artwork at the stand drew me in:  a furrowed-browed Mark Twain was smoking a pipe in front of Niagara Falls.  Toronto being barely over an hour's drive from this lovely region, I needed to discover more.
This is Mark Twain's Niagara: the Graphic Novel.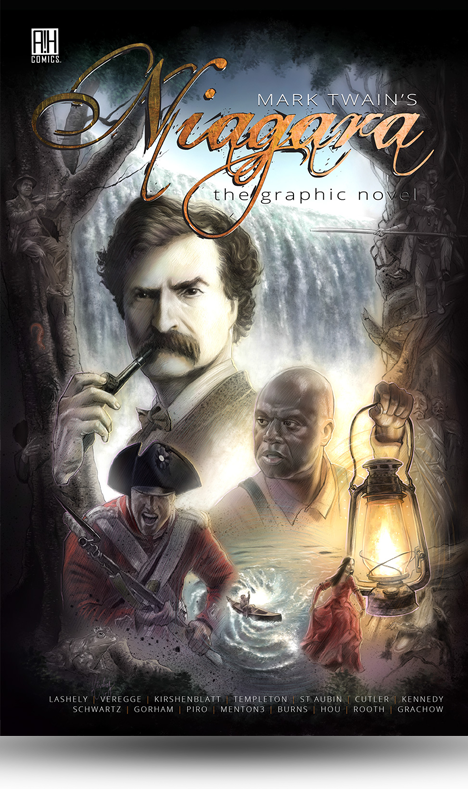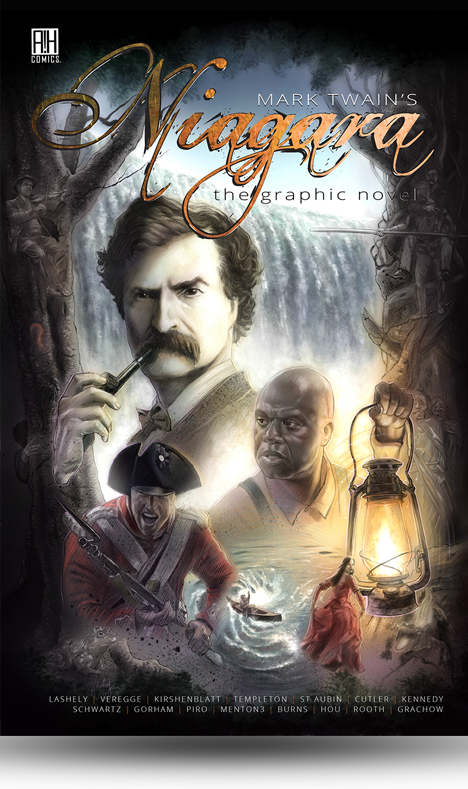 In the introduction of this beautifully presented book, AH Comics' President Andy Stanleigh (himself a native of St Catherines in the Niagara region), asserts that one of the goals of creating this novel was "to take the reader on an unexpected adventure of a lifetime, through legend and history."
Mark Twain published a short story called "Niagara" in 1893.  This graphic novel develops the story further in exhilarating fashion.  A collection of supremely talented illustrators and authors contribute ten distinctive but connected chapters that bring the history and surroundings of the wonderful Niagara region to life.  You have to check it out!
Whilst I was at the stand the kind gentleman there gave me a free copy of another comic: Titan.  An Alternate History.  The artwork is just stunning.  Vivid and arresting.  Archeology professor Peter Tytan is brutally mugged and starts to have hallucinations, and "with every hallucination Peter sees, his world spins further and further away from the one we recognize."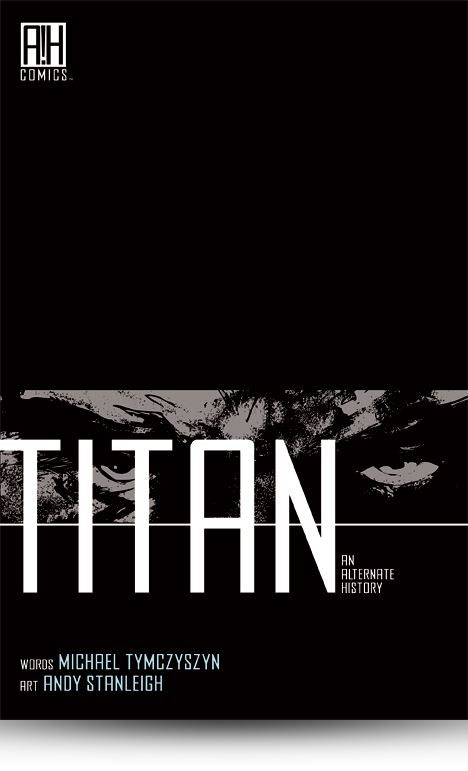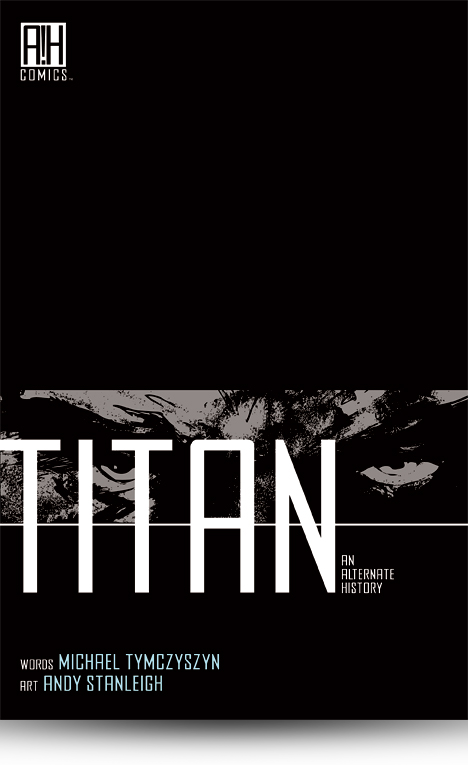 The gentleman then signed Titan for me, and as I walked away I realized it was none other than Andy Stanleigh himself, President of AH Comics and the gifted artist of Titan.
Take a look at their website:  www.ahcomics.com