Not to be confused with the former government official and Aussie athletes of the same name, Ms. Thompson is a recognizable TV performer and former news anchor. She is a winner of the '91 Soap Actors Digest award and shared a 3-time outstanding ensemble nominee from the Screen Actors Guild Awards. Today, I decide to recap her memorable career as well as given an overview on her upcoming plans and projects (if any).
First of all, Ms. Thompson, how has your first few months for the beginning of this year been?
Fantastic! Weather this year has been a high [goes into temperature details] We're full of tourists[.] The town is hopping. This is the Top 2 foodie destination just behind Mexico City. I homeschool my kid[,] I have a dream life as far as I'm concerned.
Chronicling back to your career beginnings, I found how you had been mentored by the late great daytheater practitioner Uta Hagen. How did your theater beginnings mirror your later film & TV work in terms of learning curves and which of the mediums do you still prefer to this day?
They're both two different types; apples and oranges. The presence you have on stage is very different than what exists on television and film. Being on stage is very expensive. You have lots of room to roam around[.] Theres a mark and you can't move away from it. Its very personal[. And for auditions,] you go back and you read for the director[.] It's all a committee. It was really interesting. I was a dye in the wool New Yorker[,] such a disconnect [when moving to LA]. There's not spontaneity to it. I had an embraced life [in LA after getting a role on Falcon Crest].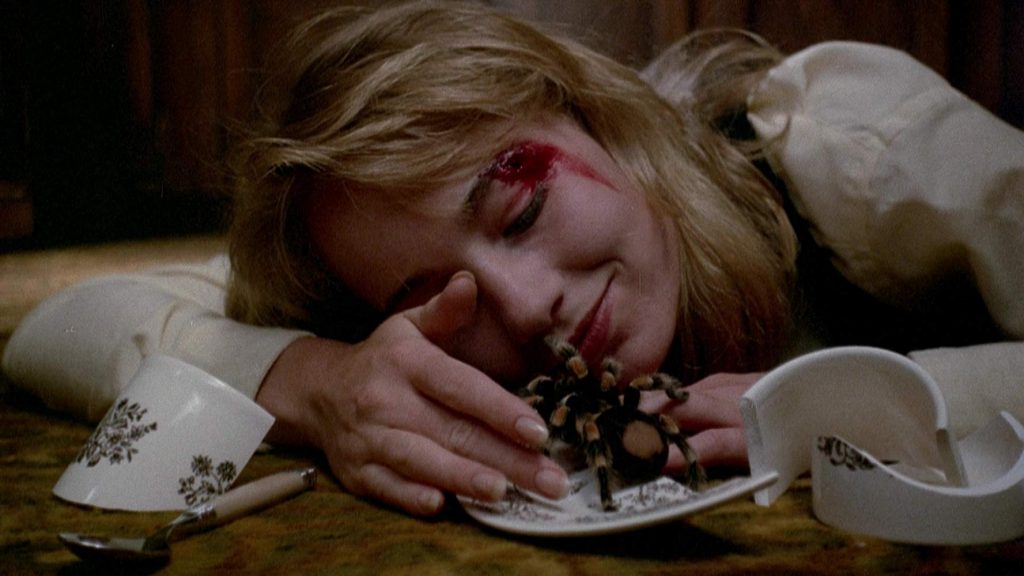 Growing up and being raised in Australia under a strict Catholic upbringing, did you ever meet resistance in pursuing your acting craft.
From my parents? Oh yeah, especially my father[.] Yeah when you're successful, it's like hitting the lottery[.] So few people make it, I always felt very fortunate, but I got very lucky.
You were acclaimed by one of Arthur Miller's daughters for a stage production of his play After the Fall. And prior to that interpretation, did you already have other noted stage work?
I didn't actually do a play but it was very gratifying to have her approach me.
When the film and TV gigs opened up, you were in a whirlwind of unpredictable and yet memorable roles yet constantly found yourself having to move onto the next best thing. Did that always moving-on experience get tiresome after awhile or was it just a job seeking style you were already used to?
You know it was about paying the bills. There are series you stay on and there are series you leave. It depended on how much producers were willing to pay me; it was certainly a mixed bag but I always worked. I was very fortunate and was glad to not have to work an [actual] day job.
You managed to go from the soap opera Falcon Crest to prime time like Babylon 5, JAG, NYPD Blue and 24 to cartoon voice work and even web series. Which of your roles to this day would you say you are still often recognized for?
[Editor's note: So many times Ms. Thompson have a key TV role which was limited in screen time yet still a key person in the overview of that respective season. On Babylon 5, she became one of the same-sex romances and a telepathic role during the 90s on an otherwise groundbreaking scifi show; on NYPD Blue and JAG she got to flex her acting muscles in the office romance and daily yet exhausting workplace proceedings; and on 24's third season she found herself as a key health services official who finds out that the main protagonist is addicted to heroin while also informing the main heroine of her immunization to a deadly virus outbreak.]
You know, all of them. It depends on what people watch. There are some people who (know me from B5 and NYPD Blue; hardcore fans). [I was happy to not get girlfriend roles; I look at some of those guest roles and cringe). Babylon 5 has a huge international audience [in Ireland, Germany, you name it], and NYPD Blue even more so!
The best role I was blessed with was NYPD Blue. The production quality and writing- it broke so many boundaries. It really made a huge change in the industry. It was gritty and groundbreaking. Steven Bochco knew how to hire the best and trust the best. He was very hands-on; he was on the set quite a lot and there to observe, let them do their job. [David Milch] was such an extraordinary human being. [He was a scholar who would bring 30 students to come and watch how the show was being crafted]. [Kiefer on 24 was great to work with too]. Once again, it depends on who's attracted to what. I had some great CNN viewers too. It's great to tell stories each day [as a reporter too]. I felt I had paid my dues.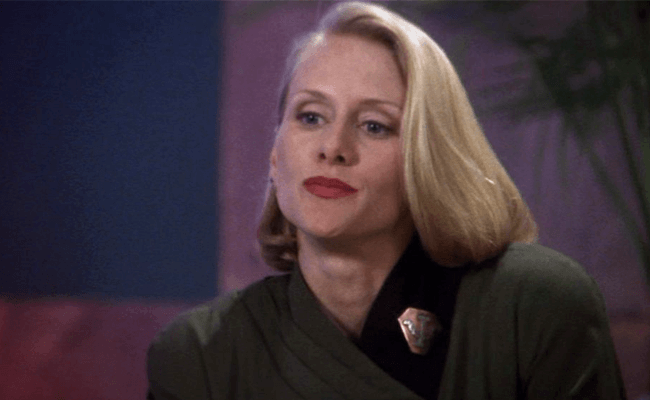 You got the chance to really portray natural yet tough roles. Did you ever find any peers looking up to you for your brave and courageous portrayals of various everyday heroines?
Yeah, I mean, it was groundbreaking and I was able to do some work that was [great] because I was able to portray women in that light. I was a working voice actor so money wasn't a problem- it was a rare opportunity.
I got to portray a wide variety. [Felt great to never break out of one thing and go onto another.] 35 years before #MeToo it was great to never had to worry- pick and choose [as one please]. Theres always going to be someone who [jumps on the train and tries to also pigeonhole people who stay stupid crap]. That being said, for any woman who suffered at the hands of Weinstein, what a horrible way to live.
Many of your films were during the drive-in and festival circuits as well as one-time-shown TV movies of the week. Did you ever feel like your film career should've been bigger or was TV (especially at that time) just the most comfortable area to keep roaming in since film offers were looking sparse?
Well, when you're younger and have kids, you don't want something thats making you travel around the world. Certainly i could've done so but there was so stability. There were lots of movies I auditioned for that would've shot in LA or Vancouver. Overall, I'm really happy –
Some of your arguably most-seen work is a brief beginning role in Oliver Stone's Wall Street as well as the '97 Neo-Noir A Gun, A Car, A Blonde. Do you still have a film role that to this day sticks with you? Or was film merely complimentary ?
[The latter film] was such a cool experience. Tom Epstein.. shot it all in 17 days. Everything was on film and taped together. Tom has a long track record… worked a lot with with buddy Billy Bob Thornton. (His other friend Robert Duvall also visited the set a lot, he was a tango lover).
You won an award for this one film that was mainly shown in Japan.
Rocket's Red Glare was pretty disappointing the way it turned out but was a great story.
A Gun, A Car also got lots of play on HBO back in the day last I checked.
Oh really? That's very cool!
Post-journalism, you attended various sci-fi conventions and then began a career in realtor duties. How did that transition come about?
[Jerry Doyle, my husband and ex husband I have to thank for turning me onto that.] Puerto Vallarta's a beautiful little pocket and it's protected.
It was great talking to you.
Likewise and I wish you the best.