The Commando is an upcoming action movie starring Michael Jai White, Mickey Rourke, Jeff Fahy, Gianni Capaldi and many more. It tells the story of a DEA agent with PTSD who returns home after a botched mission and must now protect his family from a home invasion after a newly released prison criminal and his henchmen come after their stash of millions inside of the agent's home.
The film's director Asif Akbar stopped by to chat with us about the project.
---
Thanks for taking time to chat about your new film The Commando; can you talk a little about how the concept came up initially?
In between projects, a producer I work with came to me and told me he was interested in action films and would like me to direct. He wanted a movie like The Expendables. An action packed, typical shoot 'em up with a few action stars and great action, fights, etc. So I thought of this one that I had developed months in the past with my friends and partners Al Bravo and Koji Sakai, we felt it fit. The producer was interested with the concept, but wanted a few changes. After a some more rewrites they decided on something all together different and was now rewritten again and became a completely different script and went into development as a separate film. Eventually, we went back to the original script, which was The Commando and another producer was interested in making it the way we had planned originally, then two months later it was shot and everyone now is excited and proud with what we have achieved, especially under these challenging and unfortunate times during this covid-19 pandemic. We managed to stay healthy and not get shut down as many other productions have been recently.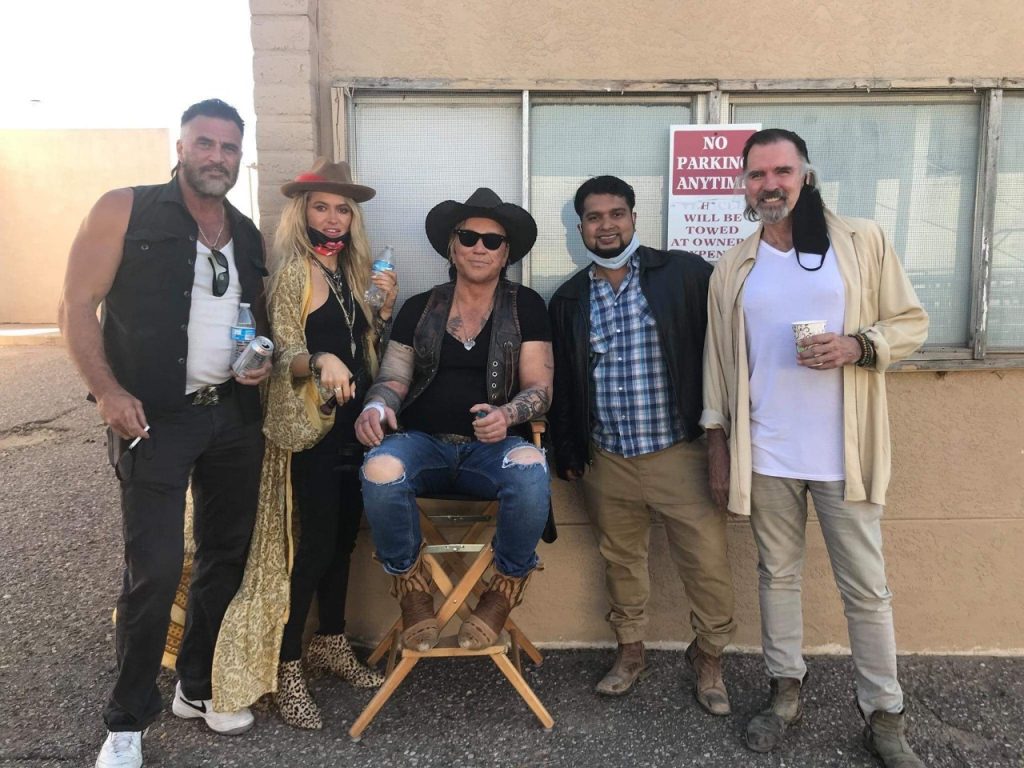 I'm a big fan of Michael Jai White; why was he the perfect choice for the lead role of James Baker?
Michael is known for mostly as a martial arts action star, a lot of people do not realize the kind of range he can have as an actor. I believe the character of James Baker takes Michael deeper into a character that will be a bit more unique than what we are use to seeing him in. It will show him being a bad ass warrior, but at the same time he portrays a husband, a father and a person that is dealing with a dangerous post traumatic stress disorder situation and how he has to over come the battle within himself and save his family in reality at the same time from the bad guys invading his home. It has a lot of dynamics playing for the role. Somethings people don't think about him is that he could play comedy with Tyler Perry "Why did I get Married", a super Hero in "Spawn" and even a Christmas movie "Every Day is Christmas" . Let's not forget the hilarious Black Dynamite. But we were introduced to him playing the legendary Tyson. Tyson is my favorite boxer and always has been since I was a kid, he became Tyson and I remember watching him for the first time in the 90's as Tyson and saying to myself "wow, that's Mike Tyson. I knew from then good things were coming for this guy and Fast forward to now, he seems to have done pretty well with a long standing career and still going strong. He is a fighting machine and very convincing. Undisputed 2, Blood and Bone, Falcon Rising, Never back Down 2 and 3, Universal Soldier: The return, The Dark Knight, Skin Trade, Tactical Force the list goes on. We needed a fighter and a person who can act to carry the story and deliver what the fans want from a film like this.
You've got an amazing supporting cast; what has it been like to work with them on this project?
Wow, it's been an amazing time on set with such a diverse group of talents. I was blown away with the actors that I was getting the opportunity to work with, some I've worked with many times in the past and some for the first time. With an ensemble cast of the likes of Mickey Rourke, Michael Jai White, Jeff Fahey, Donald "Cowboy" Cerrone, Brendan Fehr, etc… you can't go wrong. When you're doing an action movie there is a lot going on and so many elements have to match up in order to make it look right, there are major stunts, gun battles, choreographed fights, break always, etc. But due to the professionalism in front and behind the camera with everyone involved, we came managed to finish strong within a very tight shooting schedule and myself and the team seem to be very happy with the results so far.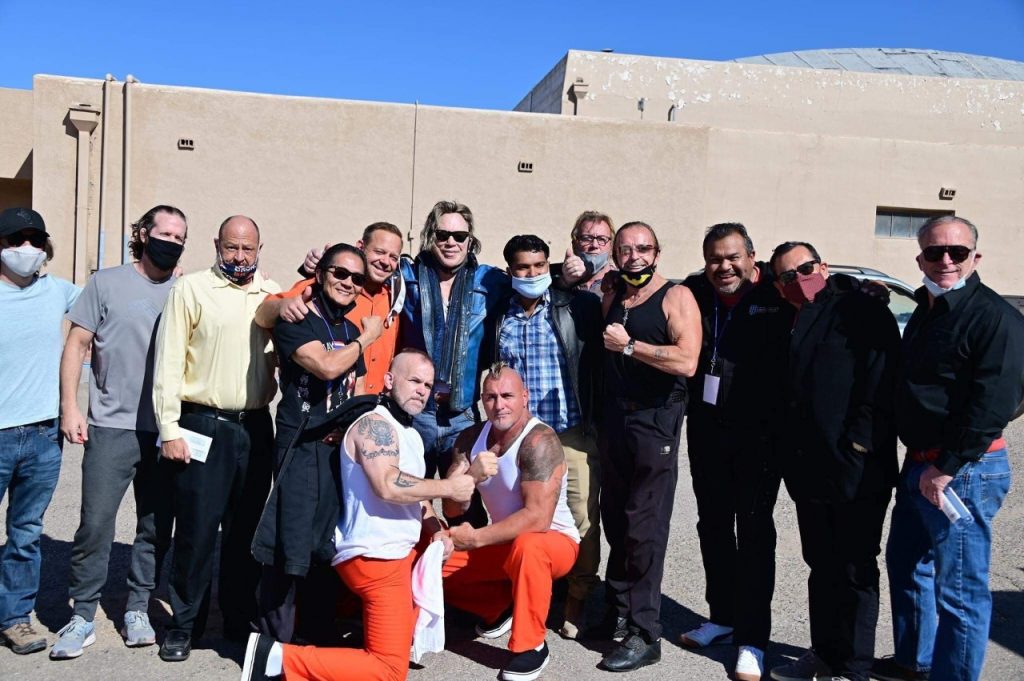 Were the roles written with these actors in mind?
I tend to write for certain actors I have in mind for some of my movies, but this one was a bit different. Most of the actors in this were cast accordingly to the talents that matched the characters in the script. I did write in the role for Cowboy Cerrone and a couple of the other actors I had in mind as the script developed. The casting ended up being perfect over all for all the roles, in my opinion. I had no complaints with any performances and Jeff Fahey, UFC legend Donald "Cowboy" Cerrone, Gianni Capaldi, Cord Newman and Brenden Fehr to name a few were a pleasure and fun to work with. I hope to work again with them on something else in the future.
What made you want to direct?
After having a solid draft of the script and hearing what the producers were looking that shared a similar vision to what I had in mind, made it easy to fall in love with and of course getting the opportunity to direct so many great talented people in a very good script. A lot of other projects I have in the slate are delayed due to covid and hard to get off the ground under the circumstances, so when things aligned for this to happen, I couldn't refuse as things got green lit and moved faster with this one over some of the others.
What can we expect in terms of the action side of things in The Commando?
We tried to make the opening action sequence very exciting and the story connects and flows smoothly from beginning to end, keeping the audience engaged through every scene. There is enough action to satisfy the hardcore action fans, but also with a great story and performances. Most of the actors performed their own stunts and fights, including Mickey Rourke, he even does karate moves we may not have seen him do in last movies. The fight between Michael Jai White and UFC legend Cowboy Cerrone will also be a treat for fans of both.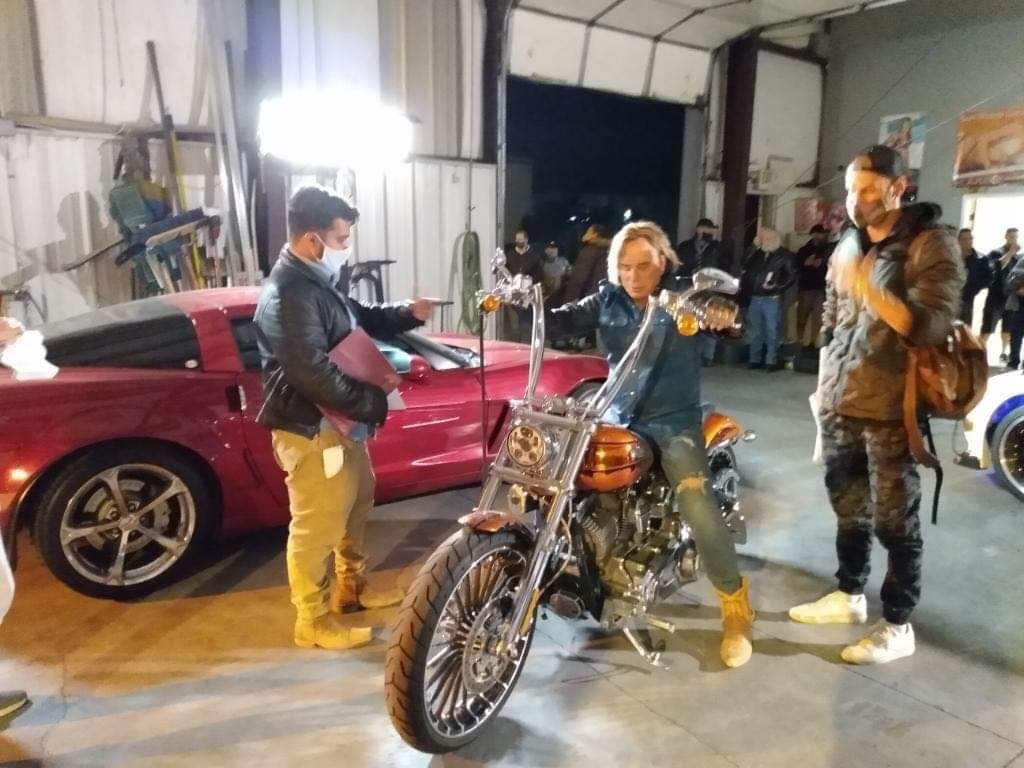 How challenging is it to come up with action scenes that are fresh?
I was blessed to have one of the best stunt coordinators and second unit director and producing partner Philip Tan and one of the best fight choreographers Kieran Gallagher that ran a lot of the second unit fights. We all collaborated very well together, being on the same page of it all. We had some rehearsals and previz's, the prep time was tight but having so many talented fighters on set, it was something we were able to manage and take care of to get done well when the time came to shoot. We tried to make the style of the action scenes to be more realistic and enjoyable as possible.
How have you managed filming during these unprecedented times?
This was a SAG union project, so we followed all the officially required Covid safety rules that are currently set in place. We were being monitored all the time by a Covid Officer on set and had to maintain wearing masks, social distancing, being within different zones and being Covid tested regularly every couple of days throughout the shoot. It came with some challenges of time management and organization, but did not effect my abilities to shoot what I needed to for the film. I was 100% focused and obliged my every safety request made. If not we would have been shut down for at least two weeks. You have to come to terms that we are living in a new times with new rules for the time being and must learn to adapt and move forward. These are life and death rules and should be taken seriously, but at the same time the show must go on the best possible way it can. You have to get in your head, that every day going to set is a risk, so now we have to think of more ways to utilize the time and be more efficient with our shooting schedules, the faster a movie can be shot the less riskier it is for people to get sick or the production to be shut down. We all have to adapt they way we work and approach each film we start under the circumstances and with resources available for every production differently.
Has the process helped you learn any new skills for future projects?
Be prepared. Shoot what your supposed to and don't take minimal risks for the sake of the safety of your actors, crew and yourself.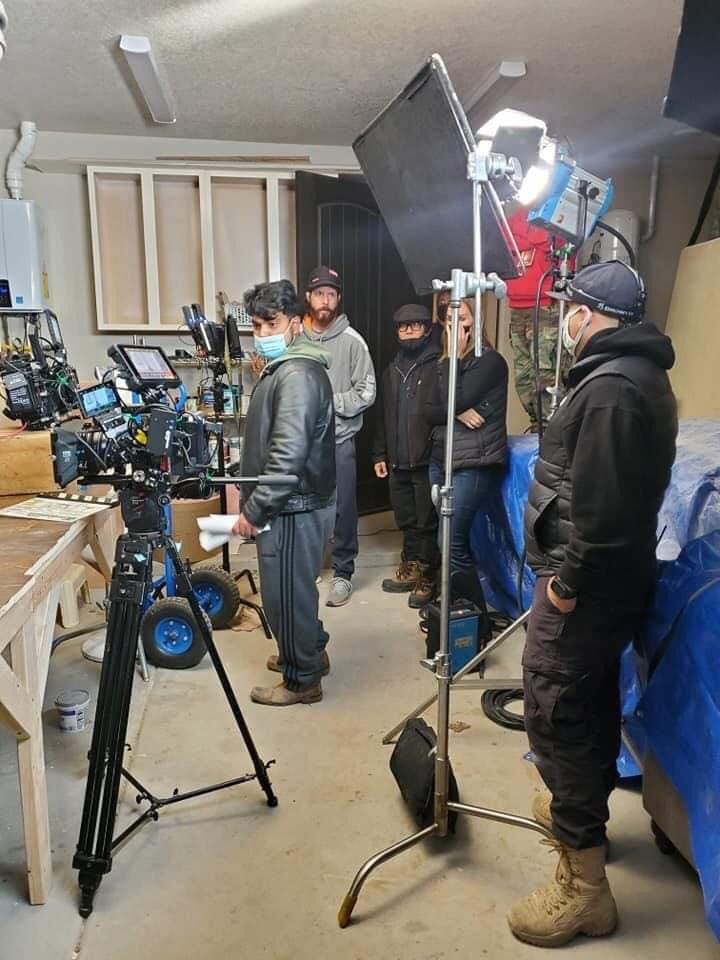 What would you like audiences to take away from The Commando?
First of all, I want the audience to be entertained for 90 minutes, then at the end of it also think about some very serious situations a veteran or person with PTSD can go through as we portray our lead hero to have in this story and how he over comes it by having to fight for his family. People dealing with PTSD is a very serious issue in our reality and we all have someone we know that suffers from it on some level. I hope people can see a side of it in this film that will make them want to think to maybe try and help someone they know that is dealing with a bad case of PTSD.
Where can people find you to stay up to date on all your projects?
Instagram: asifakbar_filmmaker
Facebook: Asif Akbar
IMDb: Asif Akbar