There is nothing better than getting a day off work, sitting around, and enjoying action movies. When you watch an action film, you won't be able to focus on anything else. The film will dominate your attention so you can forget about work and your responsibilities. However, some action movies are indeed lacking. They don't have enough action or the story is weak. You'll want to spend your time watching the best action movies. Below, readers will learn about some of the best action flicks ever released.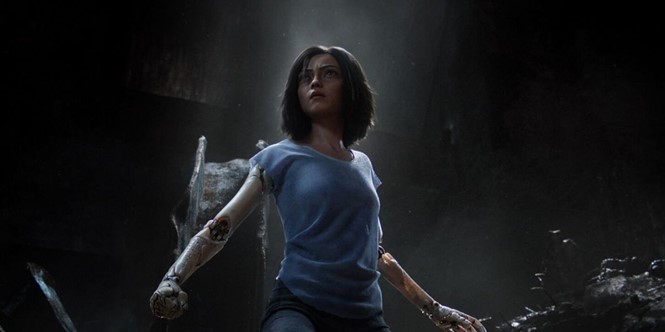 Kill Bill 
First and foremost, you'll want to sit down and enjoy the Kill Bill series. The movie is unique thanks to the fact that Quentin Tarantino directed it. In addition to this, it has an excellent cast with the likes of Uma Thurman, Michael Madsen, David Carradine, and Daryl Hannah. Despite being released in 2003, the movie is still one of the best action films ever. Besides Volume 2, there is nothing like Kill Bill. It follows Uma's character who wakes up from a 4-year coma and decides to get revenge on the group of assassins that betrayed her. Kill Bill is a thrill ride from start to finish. If you like action films, you'll like both movies.
Sin City 
If you're looking for another original action film, you'll want to watch Sin City. The 2005 movie plays with unique visuals so it'll take some getting used to. However, the story is going to lock you in immediately. Once you've started, you won't be able to turn away. The film stars some of the best in the business, including Clive Owen, Bruce Willis, Mickey Rourke, and Jessica Alba. With a cast like this, you can guarantee that the film is going to be spectacular. The film takes place in the bleak Basin City and follows three locals. All of them are wrapped up in violent corruption.
It spans over 120 minutes and you won't want to miss a minute of it.
The Terminator
The Terminator is one of the action films that started it all. In addition to that, it helped Arnold Schwarzenegger become a household name. It helps that the movie was directed by James Cameron. In this 1984 movie, a human soldier from 2029 is transported to 1984 to stop a cyborg killing machine. The cyborg was also sent from 2029 to eliminate a young woman because her unborn son is the key to saving humanity. The film blends the action and sci-fi genres exceptionally well. Fans of Schwarzenegger will agree that The Terminator is one of his best movies.
The only thing better than watching this film is enjoying a game of Nettikasinot.
The Matrix
In 1999, The Matrix revolutionized the genre. It is widely considered one of the best action movies on the planet. Plus, it helps make Keanu Reeves the superstar that he is today. The movie also stars Laurence Fishburne, Hugo Weaving, and Carrie-Anne Moss. A computer hack by Neo will encounter an interesting stranger who offers to unveil a shocking truth. Once Neo accepts his offer, his life will change dramatically. The Matrix is a must for anyone who likes action and science-fiction movies. The action is excellent throughout and the story is great.
Some of the sequels weren't as good, but all of them are worth your time. Stop playing at your favorite casino online and spend an hour or so watching this film. You will not be disappointed.
Skyfall 
There is no doubt that the James Bond series has produced many great movies. However, many will agree that Skyfall is the best of the bunch. In this film, Daniel Craig assumes the role of 007 as his loyalty to M is pushed to the limits. M's past will come back to haunt her. In addition to this, 007 will need to destroy the threat against MI6. The film also includes Judi Dench, Naomie Harris, and Javier Bardem. Fans of the James Bond series will love Skyfall.
Summary 
Ultimately, there are many excellent action films to enjoy. Besides those mentioned above, you'll also want to check out Predator, Man of Steel, Wanted, Die Hard, and others. These films will keep you entertained from start to finish and you won't be able to forget them.