Henry Alex Rubin is a director that has made people stand up and take notice from the very beginning of his career. His first feature, the documentary WHO IS HENRY JAGLOM?, won the grand jury prize at the Slamdance film festival. He followed that up with an emotional sports documentary, about quadriplegic rugby, titled MURDERBALL. It not only was a financial success, MURDERBALL was also nominated for an Academy Award in 2005 for "Best Documentary [feature length]". 
In between those projects, he worked as the second unit director on the Stallone-starring drama COPLAND and the Angelina Jolie and Winona Ryder-two hander GIRL, INTERRUPTED. 
In 2012, Rubin directed the narrative drama DISCONNECT, that renowned film critic Richard Roeper, of the Chicago Sun-times, gave a perfect score to at the time of its release. 
Rubin's successes as a filmmaker don't stop with features. He has directed numerous award winning commercials for a variety of clients ranging from fast food chains, to streaming services, and even the U.S. military. He was named one of the top five commercials directors in the world based on his accolades in that field. 
Rubin has now returned to narrative features with the release of the action thriller SEMPER FI. The film, which he directed and co-wrote, stars Jai Courtney (SUICIDE SQUAD) as a man caught between his loyalty to his family and his duty as a police officer. The film is an intense, emotional experience. That continues to show Rubin as a filmmaker that should be on every cinephile's radar. 
I sat down with Henry Alex Rubin recently to talk about his career, SEMPER FI, and more.
_____________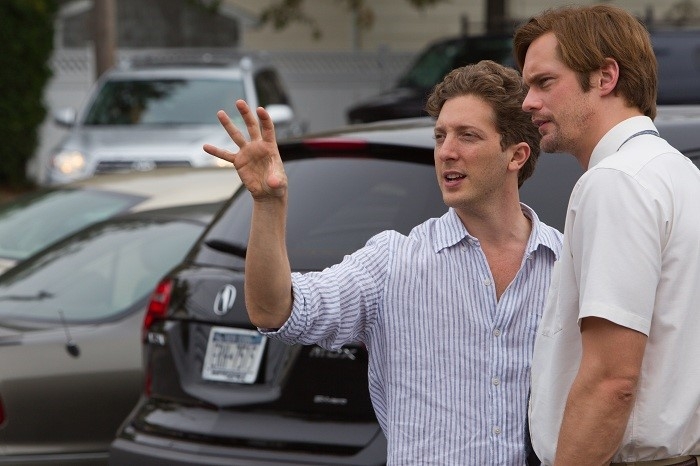 What inspired you to want to write and direct SEMPER FI?
When I was shooting MURDERBALL and was at the Walter Reed Hospital, I met a whole bunch of returning war vets and some of them had traumatic brain injuries, some that had lost limbs and one of them told me a story that ended up being one of the subplots of SEMPER FI. I was interested in the duality of how you behave inside a set principles over here stateside and then you're told to behave within a certain set of different principles when you go into the field of war.
That was the first kernel [of an idea], there were a few kernels that gave rise to the film. I really admire and look up to men and women in uniform and always have, a lot of my friends went into the service, I never did because I was a "creative type". So, this was my attempt along with my co-writer, Sean Mullen- who is in the military, to write sort of a love letter to this idea of loyalty, because you don't see a lot of loyalty in real life. You're very lucky if you have more than one friend on this earth who will always back you up regardless of their own self interests. So just to see that kind of loyalty within men and women in service; it's very touching and you don't often see that represented well in movies. Movies and shows and stuff about war usually concentrate on other parts, not on loyalty. That's what this was an attempt to do; write a movie about love and loyalty between friends.
I appreciate the fact that it's an action movie that puts emotion over action. It is still very much structured like a typical thriller, but the most important part about it is the emotional subtext, which is not something you see a lot in those films.
That's really nice to hear, because that's what I'm crossing my fingers that people get from it, that they're moved, because for me growing up, watching movies, those are the movies that I always retain and I'll always remember forever are the movies that make me feel something and that's my litmus test. It's very, very hard I think to make a movie that makes sense, first of all, [to make] one that doesn't have any bad logic holes, but the second level is if you can make something that works somehow structurally or story-wise but then also pulls you in enough to move you. That's to me is the ultimate goal. So yeah, this is like an emotional action movie.
Speaking of the action aspect of the film, can you talk about some of the challenges of doing more action-oriented filmmaking as opposed to drama and documentary work?
Well I have another sort of career that's the real through line for the past 15 years of my life, it's making commercials. I make a lot of commercials, that's how I survive. So in a commercial you really get to cut your teeth on every kind of genre. Because of MURDERBALL, I started off shooting a lot of sports action. So learning how to move the camera and make continuous subtle, complex sports movements within a team make sense on film, it is a whole art form which I've over the years learned how to do. To me that, that relates directly to shooting action. It has to cut together seamlessly. You have to get the correct camera angles for people to understand where everybody is situated. You have to create tension.
It's sort of like the last 20 minutes of SEMPER FI, I describe it as almost "Hitchcock-ian", very shot oriented and the acting becomes microscopic, it becomes like head turns and looks within shots that are 30 seconds long.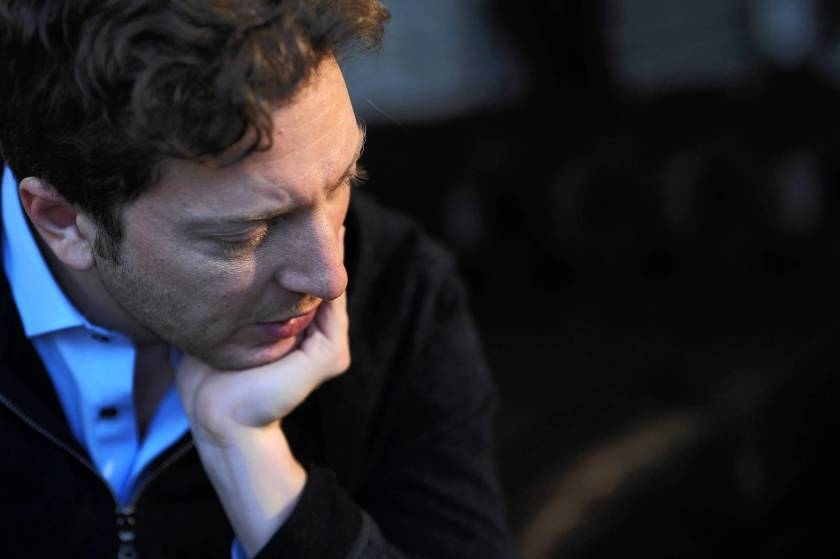 The tension in those sequences works very well.  Tell me a little bit about casting the film. You've got some great young actors in it, but not people you would normally think of to lead a movie. So for example, and how did you get involved with Jai Courtney?
My ideal leading man would've been a young Russell Crowe. To me, I've been watching Jai for a while now. I saw him in a movie called FELONY, and SUICIDE SQUAD,…[and] a bunch of other movies. He's a great physical actor, but he also has a lot of emotional depth, but nobody knows that because he does movies like TERMINATOR or DIE HARD, and he doesn't get the chance to ever be human. The same thing goes for Russell, except that we knew Russell because of his early films. We knew he had the emotional depth. So for me, Jai Courtney is to me the new Russell Crowe … eventually, people will realize how profound he is as an actor.
He is very believable. You believe him as a cop. You believe him as Marine. He's not like a pretty boy that you just roll your eyes as soon as he puts a uniform on, you're like, "give me a freakin' break. There's no way that guy is a cop, that guy's a male model in a uniform". He's handsome, but he looks like a guy that you would pass on the street, you could see him on the subway. Not a guy who is at a casting call in Hollywood. So, I like that about him and I was really lucky to get him actually because we're a small movie. Every lead in this film… they're all actors that in 10 years from now, you'll be able to look back at SEMPER FI and say, oh wow, it's packed with all these great names, but now upon release, they're all almost there, they're all about to get to that next level. Finn Wittrock, he's in JUDY, he's going to get a lot of attention for that. Nat Wolff is brilliant, but all these guys are just a movie away from everyone knowing who they are. In a way that's exciting because then there are no expectations for any of these people. As a viewer, you're just like, okay, I'm watching, what feels like, a documentary. I'm watching something that feels real because I'm not distracted by major celebrities and what I expect from them. So it's a blessing as an artist, but it's a challenge when you are in this phase where you have to somehow convince people, "hey, my movie's worth watching. I know it doesn't have Brad Pitt in it, but it's worth watching. I promise". It's an uphill battle because everyone's like, "yeah, whatever. I'm going to go see Joaquin and Brad Pitt and forget about your movie".
These type of movies are really disappearing in Hollywood. It's all becoming mega-budgeted blockbusters or Netflix specials now.
It is, it's rare and I'm very conscious and indebted to my producers who believed in it, who were like, "yeah, we'll find you the money for this". That's really rare in Hollywood. This woman, Karina Miller who is actually just incredibly determined human, who was like, "I like the script, I will find the financing". That just doesn't happen anymore.
It's a small movie but it doesn't look cheap. It's beautifully shot. Can you talk a little bit about having New Orleans stand in for the Northeast? That's quite a big change in geography.  I was really surprised to find that it was Louisiana because it really does look like the Northeast.
We also did end up [shooting] a good amount upstate in New York – a lot of exteriors, my DP, Dave Devlin lives there in upstate New York. So, it was very easy for him to go out and shoot things. It has enough of a mix that you don't notice, there's not a lot of exterior New Orleans shots. It's a lot of interior, so you wouldn't necessarily know. And I was careful about unique trees and landmarks. To make sure there was no telltales signs and obviously no balconies or shit like that.
That's always kind of thing that gives it away for sure. Trees and little unique landmarks.
Yes. So we just avoided all that. I'm very used to making things look like other things, being in the commercial world, the commercials never want to go to the actual places where you're supposed to shoot them. We always have to go dress up some other location as someplace else. So, I feel like I've flexed that muscle a bunch in my commercial career and applied that to this filmmaking here. As long as you zoom in to the right details, no one would ever know. Movies used to be made on sound stages for many years, after all.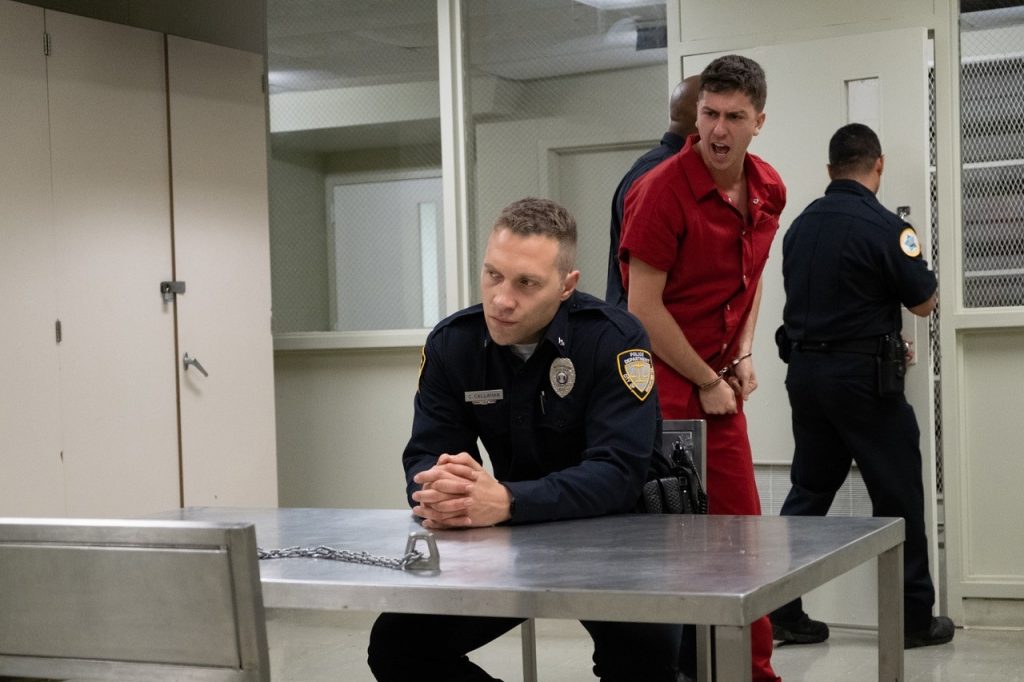 There is a great quote from [legendary filmmaker Akira] Kurosawa where someone asked him why he shot a samurai battle scene a certain way and he said, "Well if I had moved the camera one inch over to the left, you would've seen the airport." That's what that idea makes me think of. Proper framing goes so far in creating that illusion.
For sure. Just cutting rectangles out of the world. That's all film making is.
To wrap up, what would you say is one idea that you try to bring to all of your filmmaking?
That's a great question. Thanks for asking that. I would say definitely the answer is emotion. To me, it's not worth making a movie unless you think that you can move somebody, or make it moving. I mean from MURDERBALL, to DISCONNECT, to this film, to even the commercials that I made… If you can weave emotion into a piece, then to me, it transcends what it is. It becomes an experience that stays with a viewer rather than something that is easily just digested and forgotten about.
______________
SEMPER FI is currently in select theaters, on demand and digital from Lionsgate.