Unmissable
Summary
Driven is essential reading for Golden Age Action fans, and a fascinating insight into this most colorful period of filmmaking.
BAXIMUM OVERDRIVE
   "Brian [Bosworth] had an epiphany, he wanted to change the name of the movie to Stone Cold.  That and his mullet were the two worst things I've ever experienced in my life."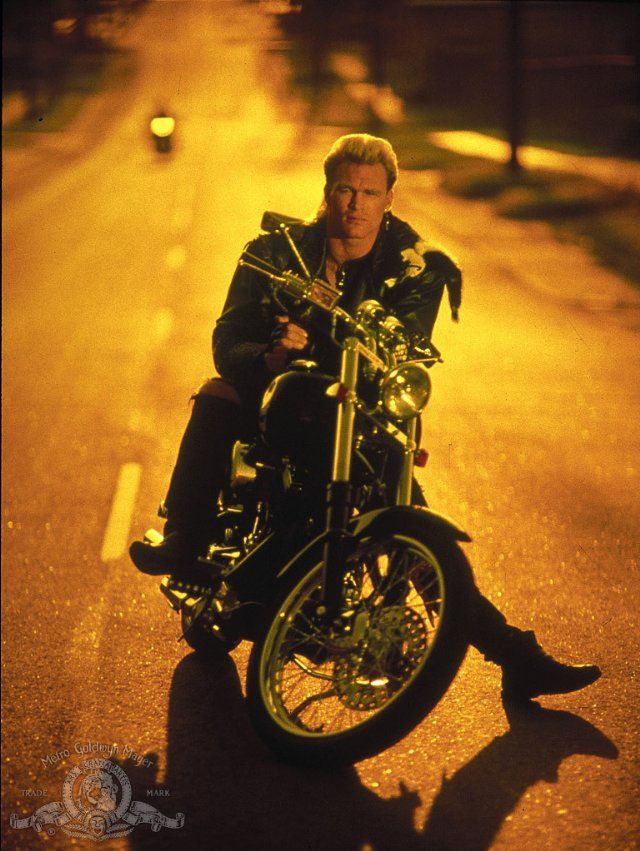 Synopsis: "Driven is a candid and entertaining personal story taking the reader through the little known world of the stuntman. Forty-five years of memories offer a fascinating look that chronicles the rise of a stuntman turned director. With behind the scenes tales from such films as Predator, The Warriors, Rollerball and James Bond, readers will experience the sheer determination it takes to maintain a career as a stuntman and climb the ranks of the film industry to become a director. Driven is a memoir of the never-before-behind the scenes look of the heroes that made Hollywood what it is today – the stuntman."
Review: For regular readers of The Action Elite, director Craig R. Baxley needs no introduction.  (If you're not familiar with the man or his work, perhaps this isn't the website for you – might I suggest The Ladies' Undergarments Elite?).  A third-generation filmmaker, between his grandfather, father, and himself, a Baxley has worked in American action pictures from the Golden Age of Hollywood through to the Golden Age of Action, a tradition that continues today with his son, Craig Baxley Jr., performing stunts in the Marvel movies.
As director, Baxley is best known to action fans for his 'Holy Trinity' of kickass classics (Action Jackson, Dark Angel aka I Come In Peace, and Stone fuckin' Cold) and to horror hounds as Stephen King's go-to guy for Made for TV creepshows (Storm of the Century, Rose Red, and Kingdom Hospital).
His latest project is "Driven," a memoir of his life and career from stunt performer to feature film director – and what a ride it is.  While we've been living vicariously through the movies he made, this guy has just fucking lived.
Written in no-bullshit prose (befitting the man's filmmaking style) and delivered in anecdotal bite-size chapters that makes for compulsive reading, "Driven" starts in the wild and heady days of 70s Hollywood, when Baxley made his bones as a stunt man in classic TV shows such as Starsky & Hutch, Kojak, Kung Fu, Charlie's Angels, The Rockford Files, Wonder Woman, Kolchak: The Night Stalker— Too many to list them all here, quite frankly.
But just check out the man's IMDB – your jaw will drop!
https://www.imdb.com/name/nm0062644/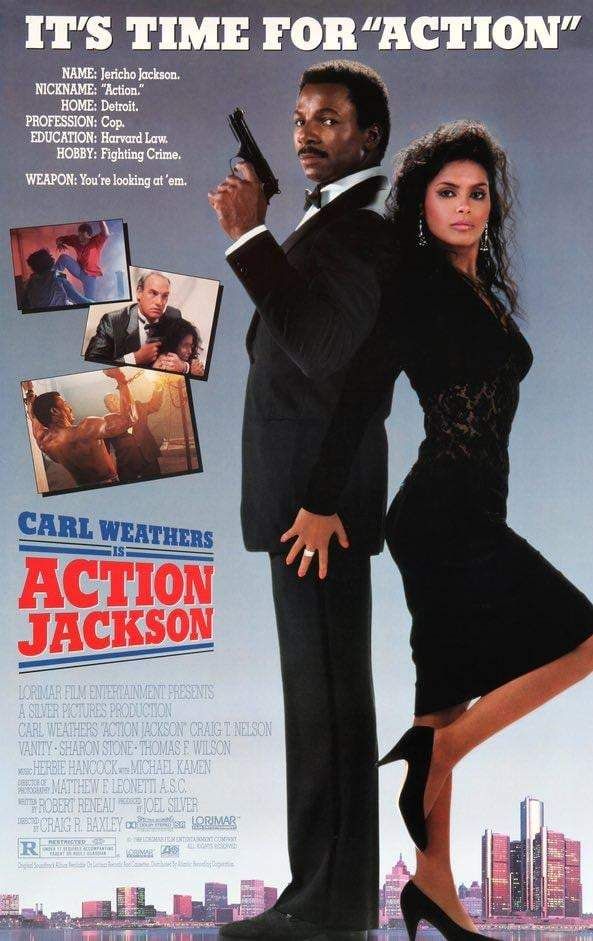 Fans of Quentin Tarantino's Once Upon A Time… In Hollywood will recognize something of the Rick Dalton/Cliff Booth bromance in Baxley's relationship with Warren Beatty, for whom he first doubled in Alan J. Pakula's conspiracy thriller The Parallax View, before going on to direct the action in Beatty's Oscar-winning Reds and Dick Tracy (of the latter, there's a hilarious story about Beatty conducting a meeting with then gal-pal Madonna perched in his lap).
By the late 70s/early 80s, Baxley was one of the most respected "stunt guys" in the game – despite glory hound Hal Needham's best efforts to steal his and other performer's thunder (an amusing running thread throughout the book). By now he had graduated from performer to stunt coordinator/second-unit director on ATG's The Dukes of Hazzard and The A-Team.  (Gearheads will salivate high-octane gas reading the behind-the-scenes skinny on the driving scenes here.)
   "[At dailies] John McTiernan jumped up in front of the screen and shouted at me, 'What the fuck are you doing, this is not a war movie! You're ruining my fucking film!' Joel [Silver] shouted back, 'Shut the fuck up and sit down, John, or I'll fucking fire you.'  Then he looked over at me and said, 'This stuff is fantastic.'"
But it was Baxley's work on Predator, where he orchestrated the incendiary ambush on the rebel camp – much to director John McTiernan's chagrin – that took Baxley's career to the next level… as feature film director of the Joel Silver-produced Action Jackson, the first in his 'Holy Trinity' of action classics.
Baxley takes us behind the scenes of Action Jackson, I Come in Peace, and Stone Cold, giving us the scoop on the personalities involved, and revealing his tradecraft.  I've always wondered how Baxley was able to get so much bang for his buck on these modestly budged productions – they look HUGE – and I couldn't help but marvel at the ingenuity of pre-CGI action filmmakers.
We also learn about the movies Baxley almost made… and man, how I wish he had.  He was first choice to direct Screwface, for instance – as Steven Seagal's Marked for Death was originally titled.  Baxley tells a hilarious anecdote about his awkward meeting with Seagal, which reconfirms Seagal's rep as the biggest heel in Hollywood… Another favorite of mine, Blind Fury, was another almost-Baxley movie… As was a movie then titled Johnny Utah, when Baxley met with a young Johnny Depp for the lead (I'm sure Action Elite readers don't need me to tell them what that movie was ultimately called)… Fans of 80s/90s action flicks won't believe how many classic action pictures Baxley was mooted for around this period.  This stuff is worth the cover price alone.
   "[Seagal] slowly turned and gave me his profile, 'A lot of people say I look like Brando, what do you think?'

   I knew then and there I couldn't do this movie, not with this guy."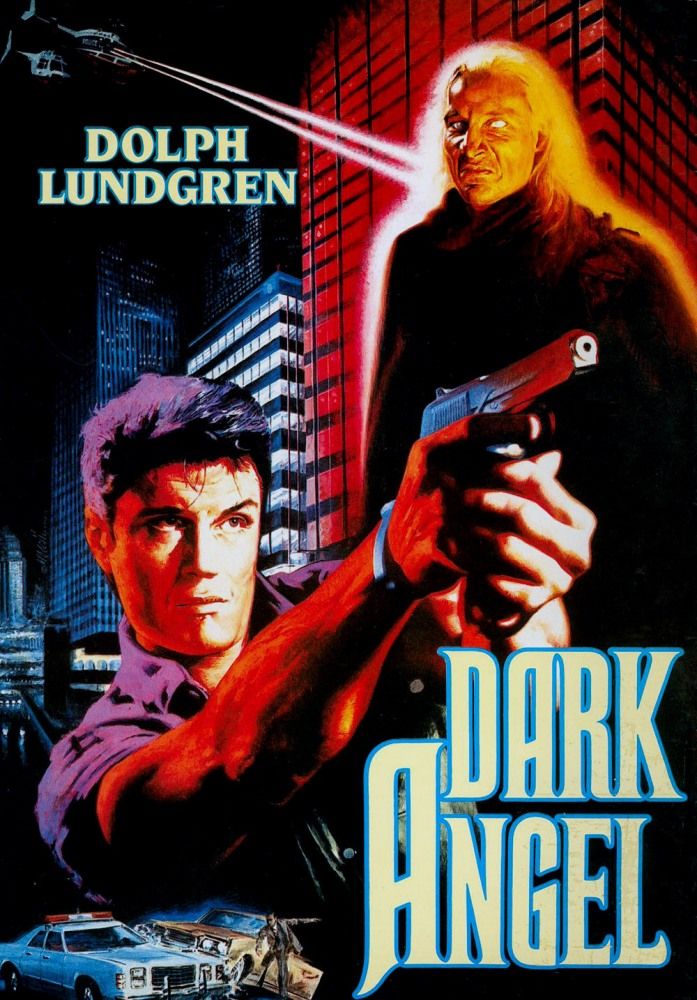 By the late 90s, Baxley had become one of the most in-demand (and highly paid) directors of Movies of the Week, mini-series, and episodic television, and Stephen King's preferred choice for TV adaptations of his work.  It's easy to forget in today's streaming age, but at the time of Storm of the Century, a Stephen King-scripted original was an EVENT.  Baxley describes his relationship with King in detail; Constant Readers will be pleased to note that Baxley reconfirms the writer's rep as one of the nicest guys in the business.
Aside from the movies he directed, Baxley gives us the dope on the stunts he performed, not always without injury – like his horrific car crash on Spielberg's Close Encounter of the Third Kind.  We also learn more about industry legends like Walter Hill, with whom Baxley worked on The Long Riders and The Warriors, and fellow stunt performers like Henry Kingi and Al Leong – familiar faces and names to any self-respecting action fan.
The end of "Driven" finds a filmmaker justly proud of his achievements, and grateful for all he has achieved, now living contentedly with his wife Valerie in Florida, far away from the bullshit of a corporatized film industry rife with ageism.  (Honorable mention must go to Valerie, who coined many of the memorable one-liners in Baxley's work, from 'Stick around' in Predator, to 'And you go in pieces, asshole,' in I Come In Peace – that's my kinda woman!)
Aside from "Driven," Baxley has another Stephen King adaptation in pre-production, The Gingerbread Girl, and has written two novels – with titles like Last Exit to Hell and Scalp Dance, it's fair to say these won't be navel-gazing literary affairs!  Excited as I am for these projects, is it too much to hope that this old warhorse goes out on his shield, showing the young pups how it's done by rounding out his stellar career with one last action classic to stand proudly alongside Action Jackson, Dark Angel, and Stone Cold?
Craig Baxley is a filmmaker deserving of greater respect and wider recognition.  Too readily dismissed as just a "stunt guy," for his 'Holy Trinity' alone he has well earned his place among the A-list action directors.
His memoir, "Driven," is essential reading for Golden Age Action fans, and a fascinating insight into this most colorful period of filmmaking.
BUY "DRIVEN" HERE:
https://store.bookbaby.com/book/Driven1
https://www.amazon.com/Driven-Craig-Baxley-ebook/dp/B08VW6CS1L/ref=sr_1_1?dchild=1&keywords=driven+craig+baxley&qid=1617700591&s=digital-text&sr=1-1
Adam Howe is the winner of Stephen King's On Writing contest, and the author of 'buddy' action/comedy One Tough Bastard, featuring the unlikely pairing of a washed-up 80s action star and a hyper-intelligent chimpanzee. His other titles include Tijuana Donkey Showdown and Die Dog or Eat the Hatchet.
Tweet him @Adam_G_Howe
https://www.amazon.com/One-Tough-Bastard-Adam-Howe-ebook/dp/B08NF5W1HF/ref=tmm_kin_swatch_0?_encoding=UTF8&qid=1617700911&sr=8-1