Today we have a special guest interview from Kristijan Škrobo who runs a German website called skrococop.de. He recently interviewed James Bennett about his career and upcoming role in Black Water starring JCVD.
The original interview can be find here: https://www.skrobocop.de/interviews-1/interview-james-p-bennett/
James P. Bennett was born on August 19, 1975 in Ireland. He is an actor and producer, known for Attrition (2018), Kickboxer: Retaliation (2018) and Jersey Boys (2014).
James Bennett produced, directed, starred and wrote "Fatal Deviation" which holds the distinction of being Ireland's first martial arts movie.
How did you got interested in the martial arts?
I started in the martial art system of Kenpo Karate when I was 5, I am currently a 3rd degree black belt in American Kenpo Karate, my instructor is Mr. Eddie Downey; an 8th degree black belt based in Cellbridge Ireland where he runs a full time Kenpo Karate Studio. Some years after that I started in boxing, then Judo, Muay Thai,Jiu-Jitsu, Kali and Escrima.
How often do you work out in a week?
I train every day, weight training and cardio 4 times weekly, martial arts and stretching 5 times weekly, functional training 3 times weekly.
Which movies did you loved growing up?
My favorite martial arts movies growing up were "Enter The Dragon", "Fist of Fury", "Bloodsport", "Kickboxer", "Double Impact", "Warriors Two", "The Prodigal Son". Of course I loved other movies outside the genre such as Rocky, Rambo, Indiana Jones, The Magnificent Seven, The Good the Bad and the Ugly just to mention a few.
You made your first movie in Ireland; how did you get that project of the ground? And can you tell us something about the movie?
I made my first movie in Ireland titled Fatal Deviation; it's Ireland's first martial arts action movie. I got it off the ground by just simply starting to shoot it without having any funding in place so I just pulled in all my friends and people I knew and I was very lucky that they were all obliging enough to help me, since being made it has built a cult following around the world and has remained Ireland's only Home made Martial arts action movie.
You had a small role in the Jersey Boys by Clint Eastwood; how was it to work with such a living legend? Were you intimidated?
Working with Clint Eastwood was an amazing experience. He knows exactly what he wants and how to get it. Every scene was 3 takes maximum. I remember when we were shooting a scene I'm in, I was rolling my shoulders and all of a sudden I got a tap on the back; when I looked over my shoulder it was Clint Eastwood, he looks at me and says " you got a kink in that back boy".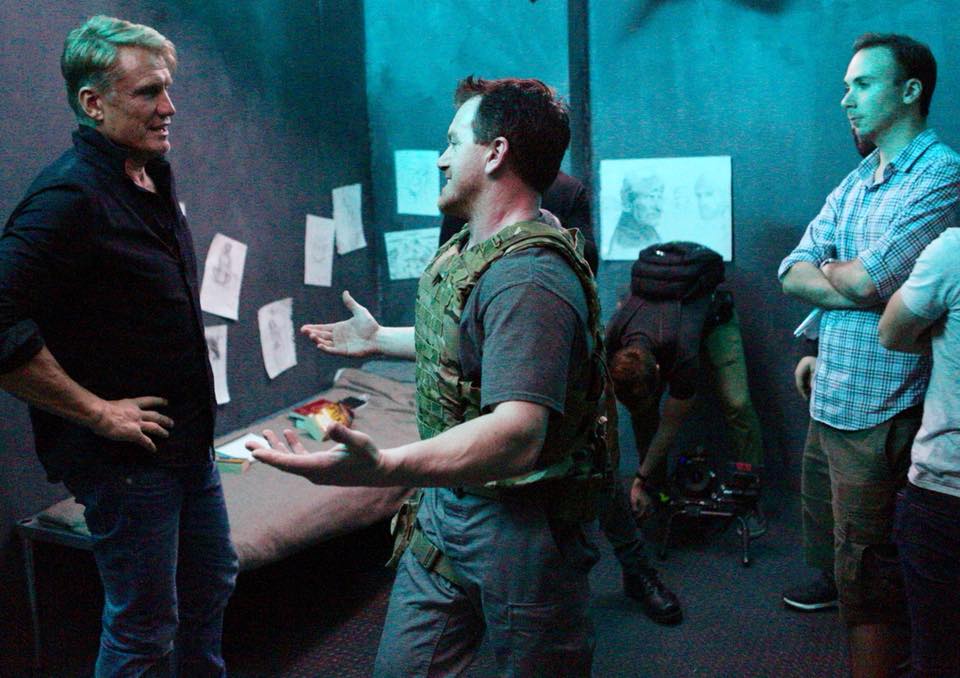 You made a lot of movies with Jean-Claude Van Damme: Swelter, Kill Em All, Kickboxer: Retaliation and last but not least Black Water. Do you have a special relationship with Mr. Van Damme?
Van Damme and I are good friends, hang out and train together all the time. He's a great guy and I've learned a lot from him.
Do you have a favourite movie of the 4?
My favorite of all the movies I done with Jean-Claude is "Kickboxer: Retaliation" because I got to work with Jean-Claude and Mike Tyson, two of my all time heroes growing up. Director Dimitri Logothetis and producer Steve Swadling are good friends of mine so it was a great experience for me and of course I have a memorable scene in the movie using the nunchucks.
Kickboxer: Retaliation was a very anticipated sequel? What is your impression of that movie?
Kickboxer: Retaliation is great martial arts movie, the fight scenes are good, Dimitri delivered as director.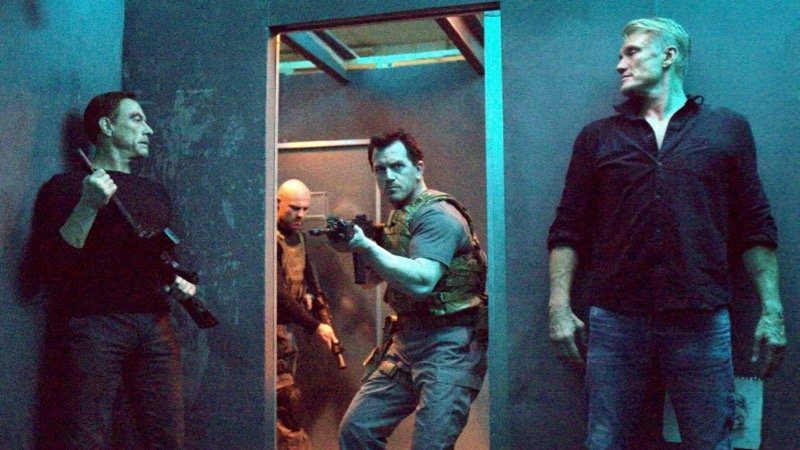 Black Water reunited Van Damme with Dolph Lundgren; can you tell us something about that movie?
Black Water is a very good action movie, it takes place on a battle ship and a submarine, lots of action.
You had a fight scene with Dolph in this movie. Was it easy to work with Dolph?
Dolph was great to work with, very easy and open minded, we shot our scene in about 3 hours; he's very physical as you'd expect and gave me some good advice throughout.
Black Water is the first movie by director Pasha Patricki, how was the working relationship with him?
Pasha Patriki is a very good DP and is very good with lighting as you'll see in Black Water.
You just completed a movie with another action legend Steven Seagal, called Attrition. Can you tell us something about working with him or about this movie?
Steven Seagal was great to work with; his knowledge of martial arts is second to none. I had a good time working with him and conversing about movies and martial arts. Scarecrow is my character in Attrition; I play the sniper, the guy that looks over the Team.
Is there an action star you want to work with in the future?
Yes. I'd love to work with Donnie Yen in the future if the right project presents itself.
What other projects do you have planned?
I'm currently working on putting together a new movie with John Arlotto; a brilliant visual director. It's title is "Double Edge" and it'll take place in Asia. It'll have a great cast combined of western and Asian action stars.
Thank you, James!