Best known for portraying the green, enraged Hulk on the popular T.V. series The Incredible Hulk (1977-1982), Lou Ferrigno has had a prestigious career as a professional bodybuilder (well documented in the documentary film Pumping Iron, 1977), where he won several major titles including Mr. Universe (twice) and Mr. America.
His films Cage (1989), Liberty and Bash (1989), and Cage II (1994) were mainstays of the VHS action era and he also starred in several sword and sorcery titles, including Cannon's Hercules (1983) and Sinbad of the Seven Seas (1989). To this day, Ferrigno remains a fixture in topics of bodybuilding, Marvel Comics, and crossovers into action films.
This weekend, Mr. Ferrigno will be at The Fit Expo in Anaheim, California this weekend with his daughter Shanna to promote their fitness and apparel line Ferrigno FIT. The Fit Expo will be held at the Los Angeles Convention Center on January 23-24th. Here, he discusses his career in motion pictures and his involvement with this year's The Fit Expo.
You have fans all over the world who know you as The Incredible Hulk, and I'm sure you're recognized every day for that. The role of The Hulk still follows you into the big screen Marvel Universe movies where you provide the voice of The Hulk. Can you address your connection to this role and how it's shaped the course of your destiny and career?
As a scrawny kid in Brooklyn, with 80% hearing loss, I looked up to the Incredible Hulk comics as a kid. We all have a little bit of Hulk inside of us but it's in us to find that strength to move forward with in a successful way. I knew I succeeded when I moved to Santa Monica and got my long awaited bodybuilding contract with Joe Weider in the mid/late 70's. Being given the opportunity to play the Hulk a few years later was a game changer and a part I believed I was ready to play; mentally, physically and spiritually. It changed my life. It is a role that I am very proud of to this day.
Fitness and bodybuilding has been a major factor and passion in your life for many, many years. Can you talk a little bit about the challenges you had when you were younger and trying to cross over into film and television when it was very rare for athletes – much less bodybuilders – to "make it" in Hollywood?
I couldn't play contact sports as a kid because of my hearing loss so I began to train individually. I did this to empower myself, build muscle and keep the kids that would constantly bully me worried that I would retaliate one day. I always wanted to have the strength of the Hulk, that I read about in my comics, but becoming the actor that ended up being known as the Hulk to this day is something I never imagined happening. They picked me because I knew what made, Bruce/David Banner the Hulk, what made him tick and what it took to play the role from the inside out. I had years of preparation looking up and growing with the character. What is "Luck?" Preparation meets opportunity. Always be prepared and give it your 110% when it arrives!
Would you like to say a few words about some of the appearances you made in some notable TV shows like The Fall Guy, Night Court, and The King of Queens?
They were all classic shows and I had a great time on every appearance I made. My 7 years on The King of Queens were my favorite. To this day no one makes me laugh harder than Kevin James. He's a great guy and one of my favorites.
You've made some interesting movies over the years. Personally, I think your performance in Cage is the best you've ever given. Can you talk a little bit about portraying that character that was an emotionally damaged and disabled Vietnam Vet?
That role was one of my favorites as well. With Cage I was given the opportunity to show the range I have as an actor. I spent a lot of time with veterans that had just come home from war, and I learned a lot about their new found hopes and struggles. I integrated everyone I met into my character.
The sequel to Cage was more action and fight-oriented than the original, but it still gave you a chance to act a little bit beyond the action. Do you have any memories you'd like to share about working on that sequel?
It was great getting to know Bruce Lee's daughter Shannon and working with her on the sequel. What a father she had! She had a great heart and spirit about her as well.
I grew up watching a number of your films, namely The Seven Magnificent Gladiators, Hercules, and Sinbad of the Seven Seas. I still enjoy watching these movies. Do you have any fond memories about working on these particular films?
I loved working in Italy. It was a shame that they chose to dub my voice in Hercules. That was unnecessary and it would have been much more of a classic if they hadn't. Regardless, I loved the cast and the environment of every production I was on.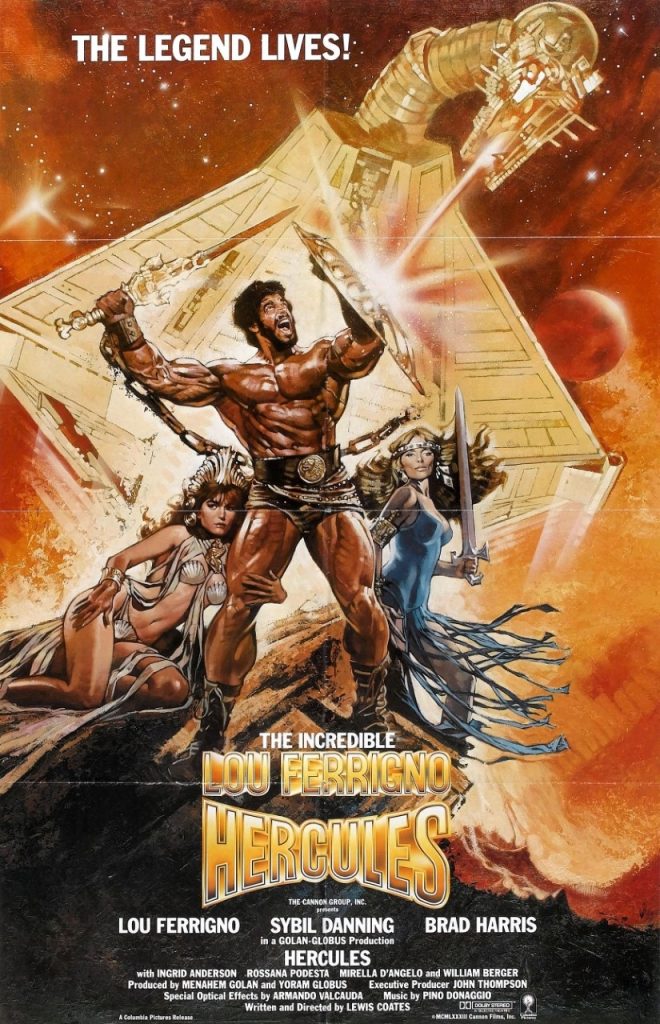 Can you talk a little bit about your training in sword fighting in your sword and sorcery movies? How are your sword skills?
I did a lot of sword training for those roles. I always enjoy taking roles that I can learn a new craft on.
One of the really fun things about watching those sword and sorcery movies from the 80's is that they're really innocent and could be watched by kids without overdoing it with the sex and violence. That said, you had some absolutely stunningly beautiful co-stars in some of those films. You've got to say something about working with some of those gorgeous actresses like Sybil Danning, Ingrid Anderson, Mirella D'Angele, Milly Carlucci, and Sonia Viviani.
Those were great women to work with. They have/had good hearts, had great work ethics, and they didn't act like spoiled diva's like you hear about today with Hollywood actresses.
You recently had a supporting role in The Scorpion King 4. What was it like for you to revisit the sword and sorcery genre for you? Would you be willing to come back to do another film in this genre if the opportunity presented itself?
Always! I'm 110% Ferrigno FIT and at 64, I'm always ready for battle!
The trailer for your new movie Instant Death is incredible. It's the action movie I've always wished you'd done. The trailer all by itself makes up for a lot of lost time in your career where you were only appearing in supporting roles like in Liberty and Bash and Hangfire. Talk about Instant Death and the fact that it seems like an all-out action film in the tradition of Raw Deal and Commando.
It's a movie that I'm really proud of and I'm looking forward to making more movies like that. I show an immense amount of heart, passion, and vulnerability in the role. I had an amazing director named Ara Paiaya, and that was a huge gift! I gave it my all and filmed day and night for over a month in England last summer. Please share the trailer link with your community so they get an idea!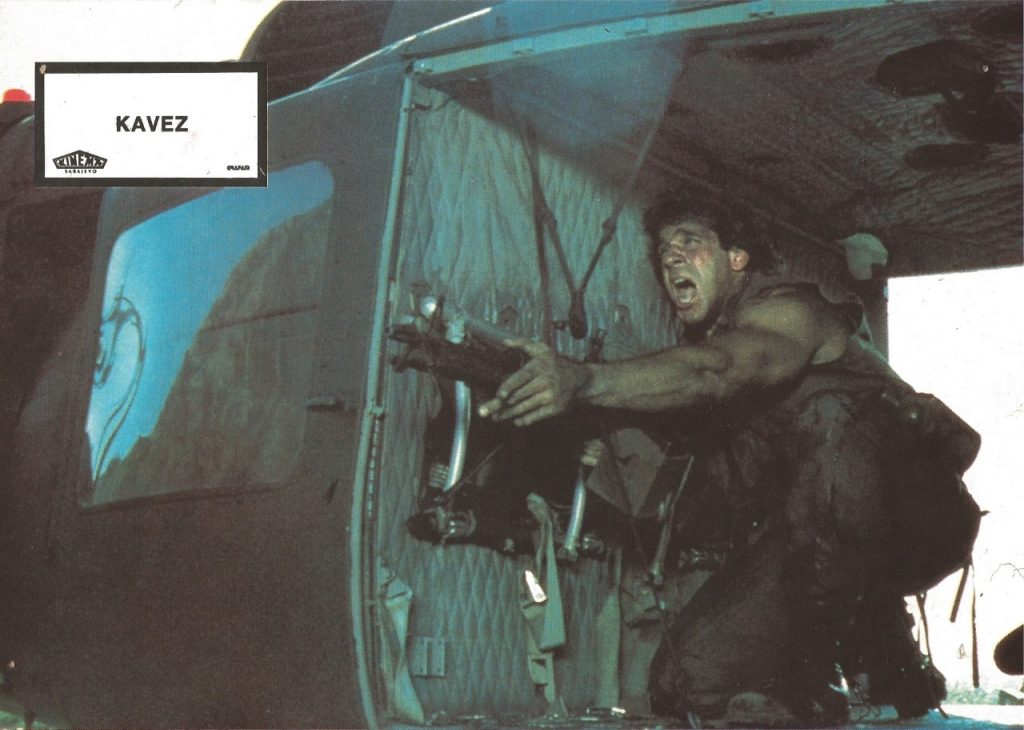 Would you be willing to do more films like Instant Death? Do you think this could be the beginning of a bold new direction for you as an action star?
It's just the beginning! You don't work this hard and look this good at 64 to have this be your finale tour!
Tell me a little bit about your involvement with this year's The Fit Expo. I've been to the event before, so give me a rundown of your schedule and what you'll be doing there this year.
My daughter and I have an amazing lifestyle fitness and apparel brand called Ferrigno FIT. Ferrigno FIT is a lifestyle brand that celebrates positive, healthy living. We combine behavioral science, education, and entertainment with the fundamentals of health & fitness to build personalized transformation programs aimed at helping individuals achieve their fitness goals. I also have a body building show every year called the Ferrigno Legacy that we've been really successful with as well. We are proud to have a booth at the LA FIT Expo all weekend this year. I will be speaking on Sunday as well around 2.30pm on the main stage. Please make sure to come say hello.
Finally, Lou, what would you like to say to your fans?
THANK YOU for all the kind words and admiration over the years. I promise to only get better over the years. Without you I would not be here. It's going to be a great 2016!
Please visit www.TheFitExpo.com for more information.
Please visit: www.ferrignofit.com
Profile picture of Lou and his daughter Shanna courtesy of Lou Ferrigno