The acclaimed theatrical feature film documentary "KING COHEN" arrives on VOD and BLU-RAY DISC from Dark Star Pictures and La-La Land Entertainment.
On VOD starting AUGUST 14, 2018 from Dark Star Pictures

At iTunes, Amazon, Google Play, Direct TV, Dish Network, local cable providers and more!   
On BLU-RAY DISC starting SEPTEMBER 25, 2018 from La-La Land Entertainment 
Get it 9/25 at www.lalalandrecords.com     
"KING COHEN" is 100% FRESH at ROTTEN TOMATOES!    
Critic's Pick – THE NEW YORK TIMES

"If you don't know the man, you should, and this is a lively, informative introduction." – Glenn Kenny   
FILM THREAT 
"Whether you're a long time Larry Cohen fan, or never even heard of him before, King Cohen is a joyous watch!" – Bobby LePire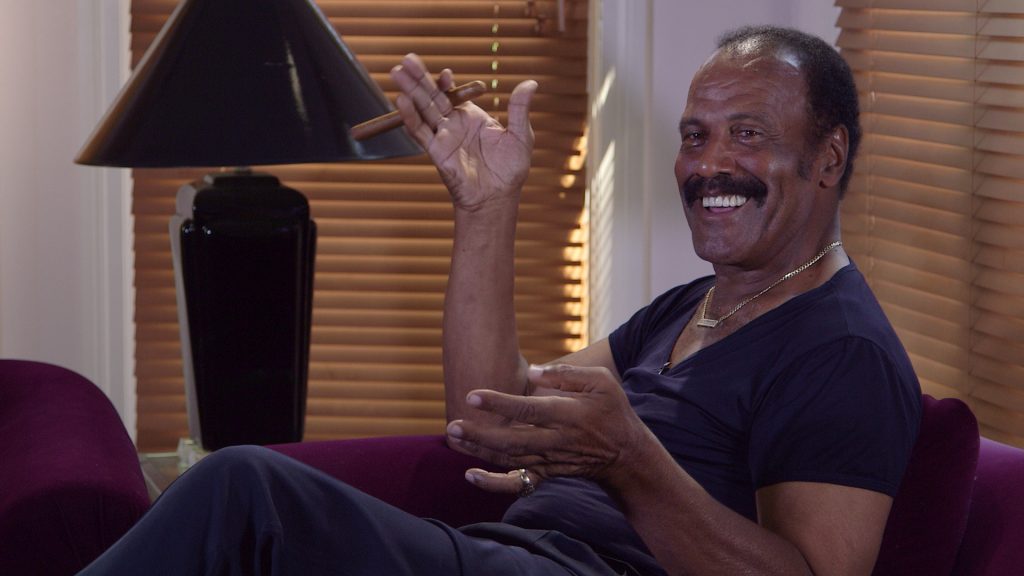 Dark Star Pictures releases KING COHEN on VOD for purchase and rental August 14. Look for it nationwide on iTunes, Amazon, Google Play, Direct TV, Dish Network, local cable providers and more!   
On September 25, La-La Land Entertainment will release a special, limited edition KING COHEN BLU-RAY DISC/CD SOUNDTRACK COMBO, featuring both the acclaimed feature film on Blu-Ray Disc and a Soundtrack CD of the original motion picture score by renowned composer Joe Kraemer (MISSION IMPOSSIBLE: ROGUE NATION). This exciting combo release will also include a trove of EXCLUSIVE SPECIAL FEATURES, showcasing a wealth of deleted interview footage from the King himself, Larry Cohen, and many others! Full list of extras and specs to be announced soon!   
The KING COHEN BLU-RAY/CD SOUNDTRACK COMBO will be available to order starting September 25, exclusively at www.lalalandrecords.com and select online blu-ray boutique retailers.  Retail Price is $24.98 
SYNOPSIS: Buckle up for KING COHEN, the true story of writer, producer, director, creator and all-around maverick, Larry Cohen (Black Caesar, It's Alive, Q: The Winged Serpent, The Stuff). Told through compelling live interviews, stills and film/TV clips, the people who helped fulfill his vision, and industry icons such as Martin Scorsese, J.J. Abrams, John Landis, Michael Moriarty, Fred Williamson, Yaphet Kotto and many more, including Larry himself, bring one-of-a-kind insight into the work, process and legacy of a true American film auteur. Few can boast of a career as remarkable or prolific, spanning more than 50 years of entertaining audiences worldwide. 
Winner of the 2017 Fantasia Fest Best Documentary Feature Audience Award, KING COHEN hails from Rondo Award-winning writer/director Steve Mitchell, whose film and television credits include co-writing the beloved cult horror/comedy CHOPPING MALL.