I previously tackled the top 10 modern-day theatrical movie stars of the genre so it was only appropriate (after sitting and thinking thoroughly on it for a year) to follow up with the best small-screen ass-kickers for recent eras as well. Who can we expect to see on the list? Find out below!
---
10. Mark Harmon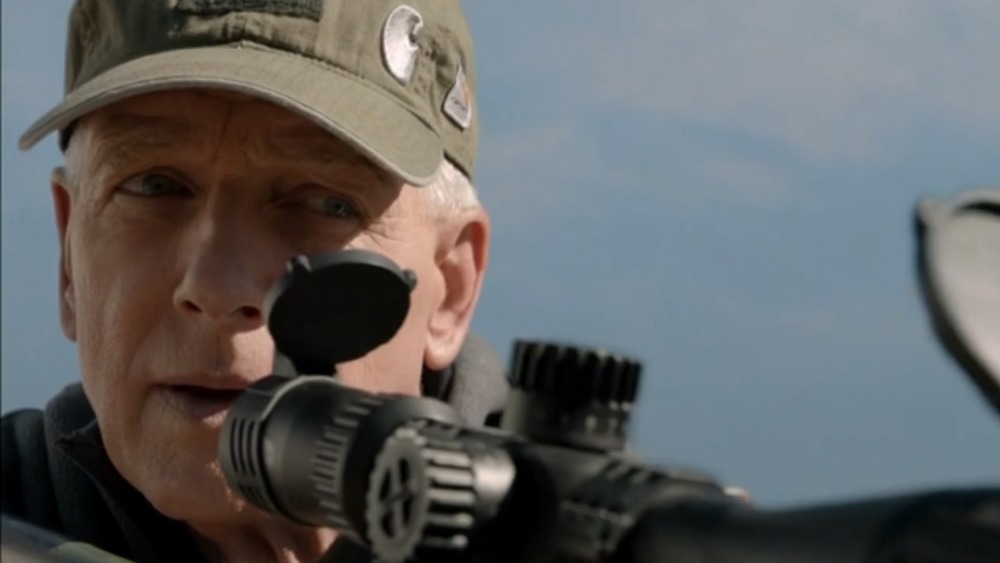 There were other tough guy TV stars like Clive Standen, Frank Grillo, Michael Ealy, Dominic Purcell, Idris Elba and Sean Bean to choose from. A close runner-up was Jim Caviezel for Person of Interest but more years knowing this other beloved star took priority.
Already comfortable in government roles like the film The Presidio and the excellent TV drama The West Wing, Harmon got to be in some fun medical and detective shows as well. But at nearly 20 years of playing the Navy federal agent Gibbs, he's been able to spit out many dry one-liners, mean-streak dramatics and snipe many over 50-something foreign terrorists. Never showing his true age and still filled with endless enthusiasm, he's still a tough cookie that deserves recognition.
9. Maggie Q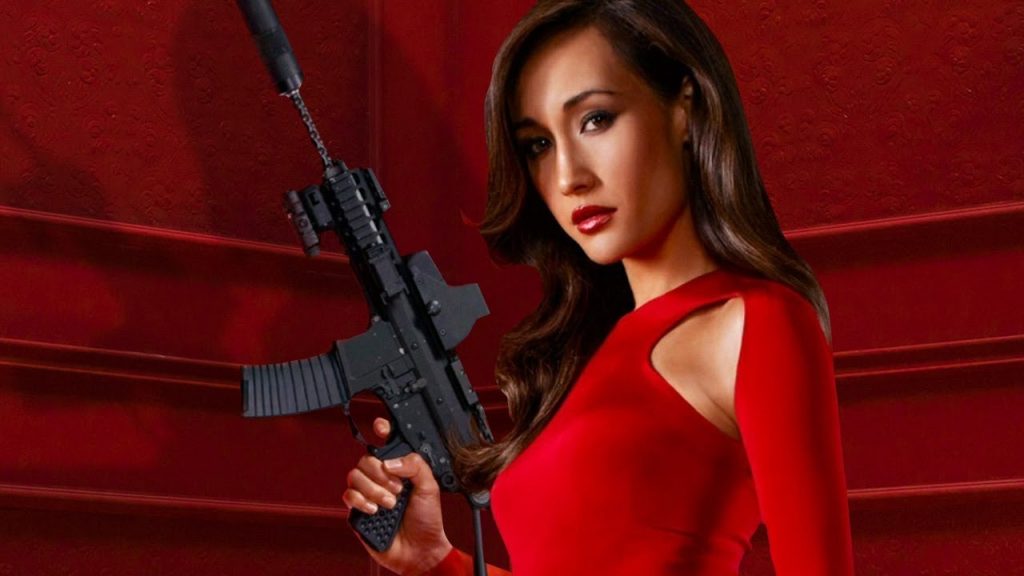 I know some might prefer other female spy actresses like Jennifer Garner and Piper Perabo but my gut says that Maggie Q is the true answer. Four years in the title role of renegade assassin-turned-fugitive-turned-vigilante Nikita was a rather well-crafted take on the previous movie and TV incarnation while holding its own weight to separate it from other reboots.
Following up as a fed pursuing serial killers on Stalker and the President-protecting FBI Agent Hannah Wells on three years of Designated Survivor showed that Ms. Q was up to the task of being heroic and a captivating performer. While often just in key or rather wasted roles for many movies, she proved to be a well-grounded small-screen actress who could provide the needed martial arts, gunplay and dramatic likability when given the chance.
8. Richard Dean Anderson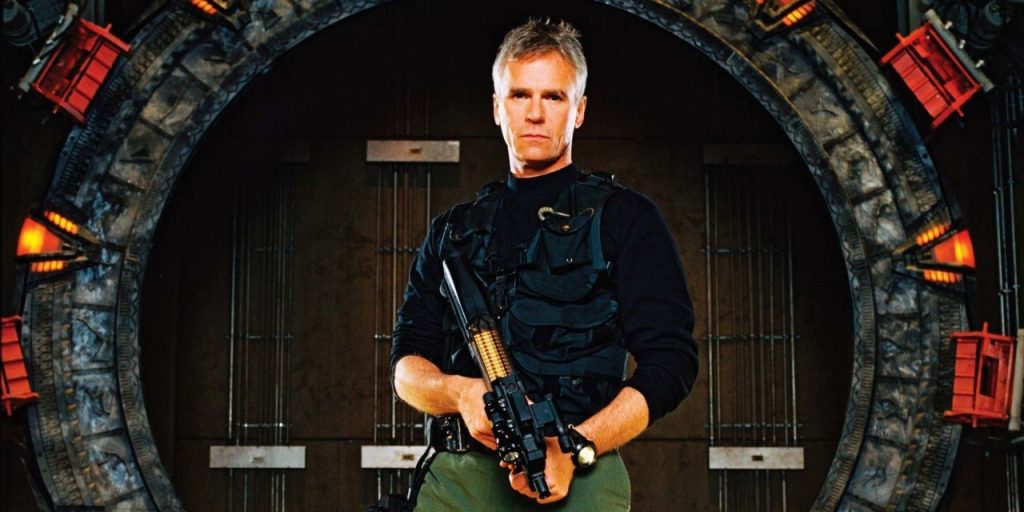 While it was great to see Patrick Stewart return to the signature role of Capt. Picard, I decided to go with another cool scifi-action actor who was a constant throughout the '00s. Sure, Scott Bakula was also a spaceship captain but it took awhile to like his character, let alone his show so I had to go with another former '80s TV star.
As Air Force Col. Jack O'Neill on the Stargate SG-1 shows, Anderson not only got to pay homage to his earlier title role on MacGyver but also got to fight many aliens, armies, robots, cyborgs and renegade government affiliates. Sometimes arrogant but never an unlikeable lead star, he gets plenty of memorable fights, shoot-outs, quotes and even gets to fight evil clones of himself on multiple occasions. With word of a continuation of the saga on the way, let's hope Anderson is there muy pronto!
7. Bruce Campbell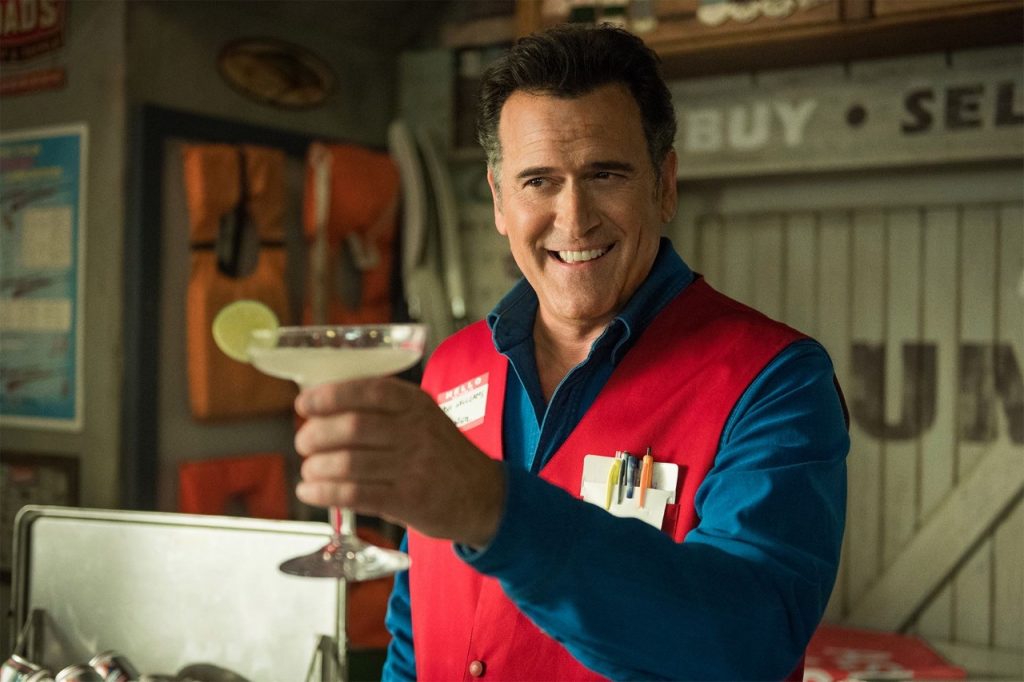 Jeffrey Donovan was the initial pick but then I remembered the other key anchor holding Burn Notice together in slick fashion. The show was far more outrageous than The A-Team while also feeling like a light-hearted version of The Equalizer and ran for 7 seasons. But that's not all: Bruce eventually got to be in a rather entertaining TV prequel film for that show and it showed how he could a rather amusing take on the Seven Samurai and Commando formulas.
In addition to that, I had to also let him edge out due to reprising the role of chainsaw and shotgun-wielding and evil spirit-fighting Ash Williams in the Evil Dead continuation. After three years of that mostly satisfying continuation and after recent talks of finally continuing the also beloved Brisco County Jr. title role, it would just be sacrilege to not incorporate him onto this list.
6. Timothy Olyphant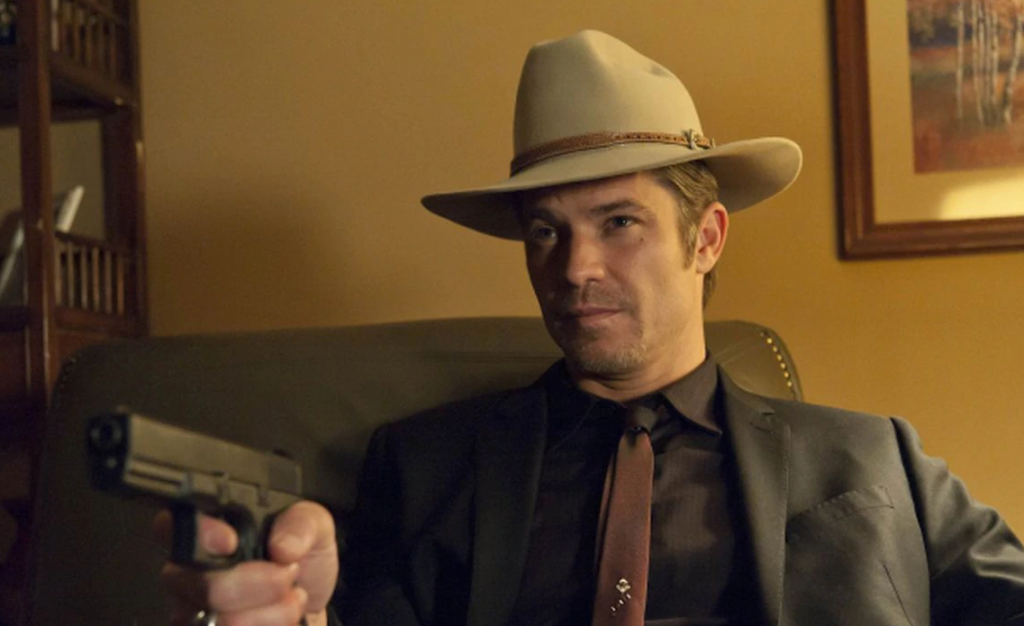 If Robert Taylor had been able to do more seasons of Longmire or acquire another nifty action show lead role, he could've beat out for this position. And as captivating a presence as Kevin Costner has grown to be as the cowboy protagonist on Yellowstone, I got to give it to actor Timothy Olyphant. Previously seen on the big-screen in antagonist roles for Scream 2 and Die Hard 4.0, he was primarily a household name thanks to being a key figure on the brutal HBO TV western, Deadwood.
Overall, he definitely deserves a place on this list thanks to many viewers enduring six seasons of the relaxed yet deliberate, story-telling, quickdrawing U.S. Marshal Raylan Givens. Both shows always find a new audience each year and after seeing his scene-stealing guest role on the Season 2 premiere of The Mandalorian, let's hope that he gets to explore that outer space sheriff role in any future Star Wars TV show since he already brought to life so well two wonderful cowboy roles from different Earth timelines.
5. Katee Sackhoff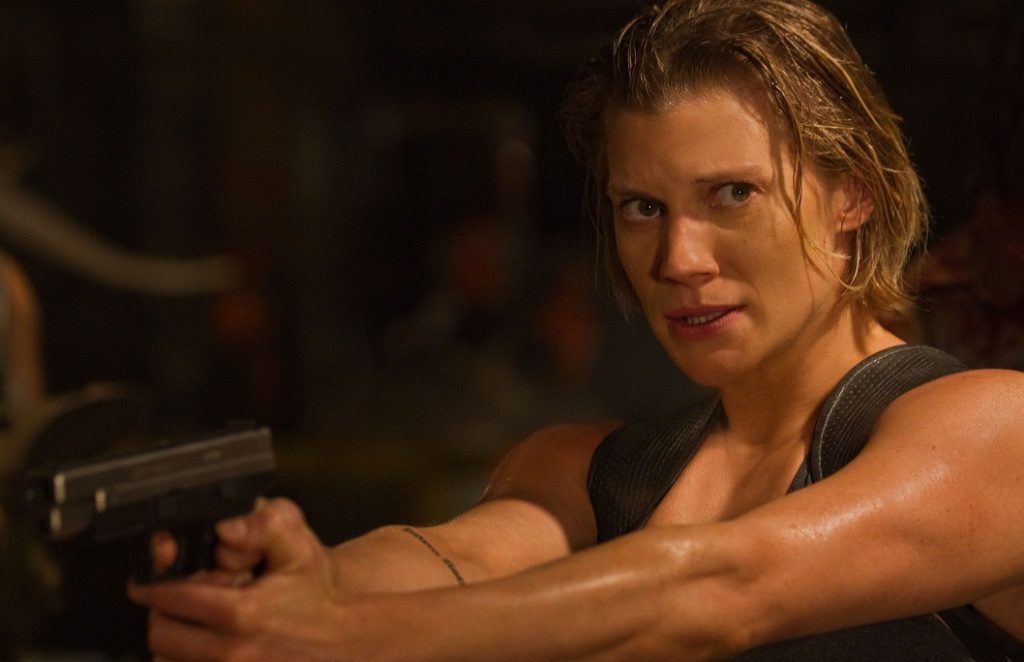 We had other tough gals like Kyra Sedgwick, Tricia Helfer, Mary McCormack and Ming-Na Wen but their shows either varied in quality or in actual butt-kicking presence (and in Kyra's case, she has yet to do 7 more awesome seasons as Deputy Chief Johnson). While Katee had some brief action roles playing a beat cop on CSI and traitorous gov't agent on 24, her main stake at the Action TV genre table was as cyborg-fighting space pilot Starbuck on the new Battlestar Galactica, deputy Vic on Longmire, one of the title character's many comrades on Star Wars: The Mandalorian and as astronaut-turned-spaceship Capt. Niko on the Netflix show Another Life.
4. Dennis Haysbert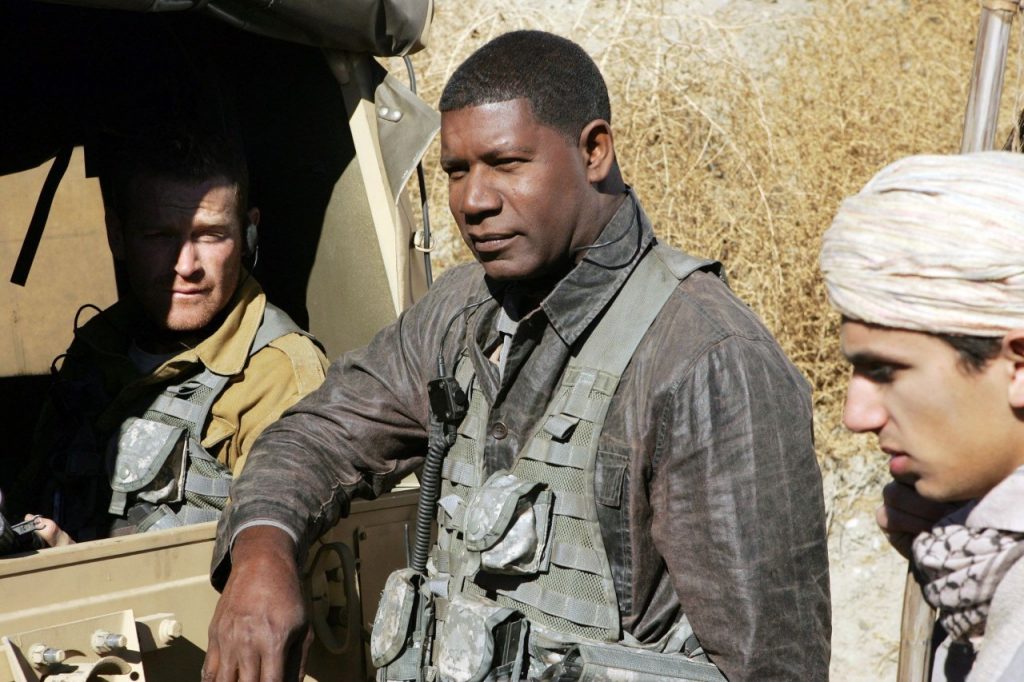 Yeah, I could put one of the lead stars of the CSI franchise on here but I know I can truly do better than that. Since Tom Selleck never really played as many action-packed roles like Magnum P.I. ever again, I had to go with another overlooked TV face. I thought of adding Shemar Moore, Sullivan Stapleton and David Boreanaz on here but they owed their tactical TV roles to Haysbert's stunning portrayal as Delta Force-turned-CIA operative Jonas Blane on The Unit.
Sure, Dennis had recurring roles on other shows like 24, Backstrom, Incorporated and Lucifer and is instantly recognizable as the spokesperson in those Allstate ads but he left a cool impression by playing this spy-military role for four years. With the role being crafted by Shawn Ryan (The Shield) and David Mamet (Ronin), he got to display philosophy, convincing warfare skills and other international espionage while leading a group if similarly troubled yet heroic troopers.
There was previously rumors of a movie continuation but for now, Dennis just deserves his peers continual praise for the aforementioned role so it's only fair he get a spot here.
3. Mariska Hargitay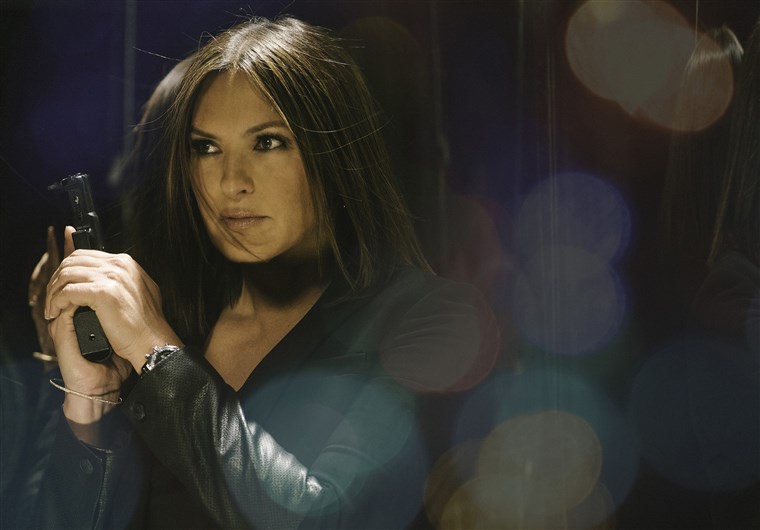 There's plenty of badass personas brought to life on the Law & Order franchise. Chris Meloni, Vincent D'Onofrio, Ice-T, Kelli Giddish, Jerry Orbach, Benjamin Bratt, Chris Noth and even Richard Belzer(!) but if there's one that keeps on trucking while always being a constant deadly force, it's got to be Mrs. Hargitay in the role of Olivia Benson. Being the overall main star for over 20 seasons helped cement her on the list here. And who can blame me when she's not only been able to portray the hero being promoted and overcoming tragedy but also ridding the street of serial killers, gangsters, mad bombers and (most infamously) rapists. While not necessarily one to list with a high body count, it never gets old seeing her get people out of a burning building or lead a SWAT team into a criminal hideout. Most cool TV heroes stick to just gunplay and a colorful choice of words but she does that plus undercover work, evidence gathering and other clever cat-and-mouse crime solving so let's hear it for number three!
2. Kiefer Sutherland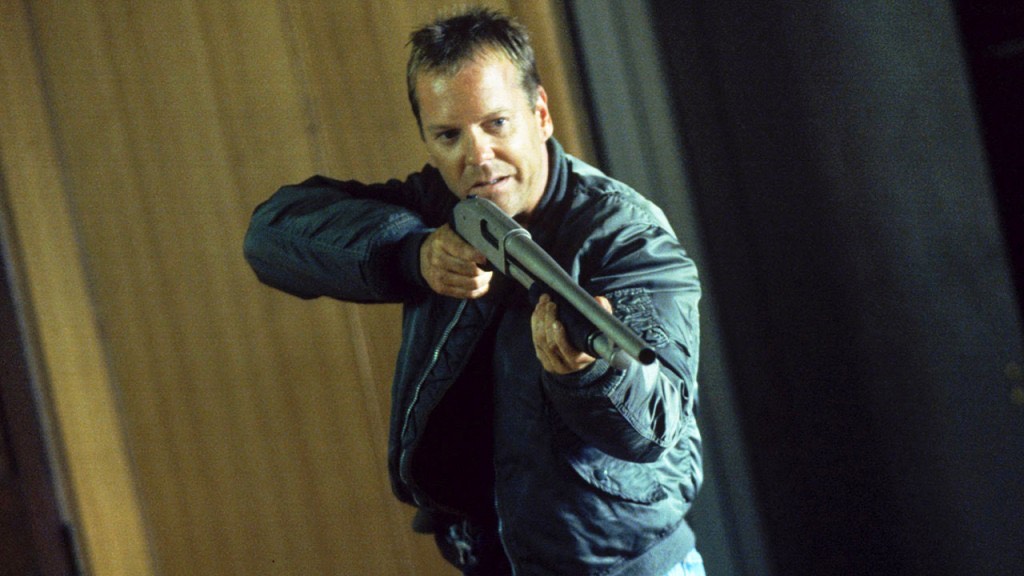 Before he was the heroic father of a boy with supernatural abilities on Touch. Before he played the most agreeable independent party President avoiding terrorist conspiracies in the White House. Before any other newer movie roles came-a-calling, Kiefer was federal agent Jack Bauer for nine seasons and a TV film. With each season feeling like one a well-organized James Bond film for the small-screen, the gory yet diverse disposal of ruthless baddies and occasional one-liner turned running gags, Kiefer showed that any actor could be bigger than the actual television screen and dominate every frame. While he might not have Harrison Ford's stellar Indiana Jones role or Bruce Willis' Die Hard franchise, he still was perfectly cast in that groundbreaking yet somehow relatable anti-hero. With a body count as huge as Rambo's and more conspiracies to solve than an average Tom Clancy book, he managed to make one feel the testosterone, energy and brutality in the room. We're still waiting on that movie, damn it!
1. Michael Chiklis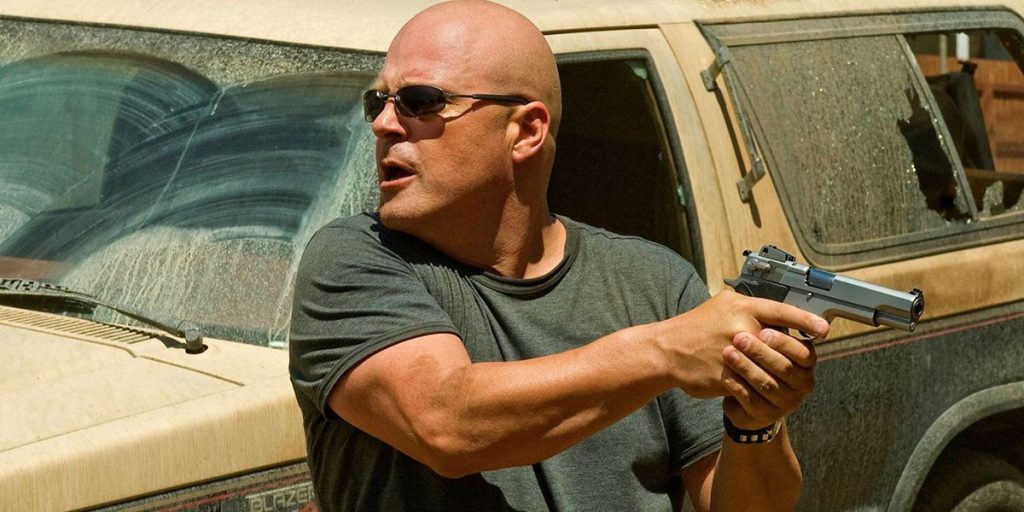 We've seen other invaluable character actors like Omari Hardwick, James Gandolfini, Liev Schreiber and even Bryan Cranston continually showing up playing a deadly anti-hero/villain character but most of them weren't really having too many action-packed moments. Previously known in the '90s as a nice-guy cop on The Commish, he reversed it as bad-guy vice cop and kingpin Vic Mackey on the 7 season run of The Shield. Later portraying a real-life '60s mobster on Vegas and now as a border patrol agent smuggling illegal immigrants on Coyote, there's still a bit of his Vic character present in either role. Either way, all three roles are perfect yet difficult portrayals for anyone to pull off and because of the quotable yet unpredictable nature of the Vic character, I must award him the number one spot on this list!