If your childhood was filled with fond memories of catching digital monsters and bonding with your friends over who was the best companion, you're probably not the only one. Nintendo's best IP is so ubiquitous by now, and even your grandparents must be aware of their iconic yellow mascot. Their iconic cities throughout every release, with each Pokémon generation, have shaped many childhoods and accompanied millennials through thick and thin. 
With more than 25 years of games, movies, remakes, tv shows, mobile apps, and everything in between, if you're a Pokémon lover, you may want to check out these amazing products and places that will make your inner child glow with pure joy.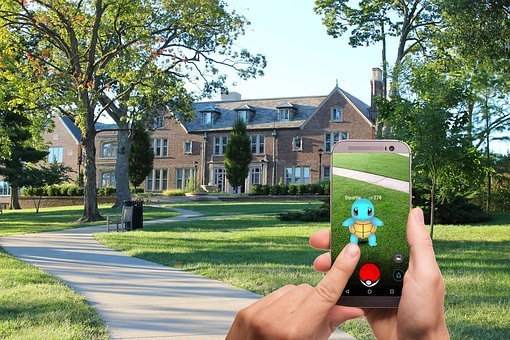 Delicious Snacks
The world of Pokémon has opened the imagination to many delicious treats that you can enjoy with your friends or by yourself. From beverages featuring several charismatic Pokémon to cute Pikachu gummy bears, you can tell the attention to detail from the packaging to the sweets themselves. If you're thinking of any Japanese sweets, the chances are that you may find a Pikachu-themed version of it are pretty high! Fans with a sweet tooth rejoice worldwide with the incredible variety of sweets and snacks related to the brand. Japan is the undisputed leader in bringing us the cutest renditions of our beloved Pokémon in edible form, and there's even an official Pikachu café open to the public since 2019! If you research online, you can find monthly loot box subscriptions to receive mysterious packages each month featuring delicious snacks filled to the top with thematic snacks that are the perfect gift for your best friend or partner.
Trading Card Games
Pokemón has been able to jump from the console screen and has reinvented itself into analog format. One of their biggest successes is the trading card game scene, where they stand strong against legendary games like Magic or Yu-Gi-Oh when it comes to fan loyalty. Tournaments are held worldwide, and people go insane trying to find the rarest cards ever, which can easily sell through online marketplaces reaching hundreds or even thousands of dollars. Getting into the TCG hobby can get costly, as new generations and cards get released every season, and the metagame changes accordingly. However, if you're interested in dipping your toes in this fascinating world, their community is extremely passionate and dedicated to their craft.
Authorized Merchandise Sellers
Almost any Pokémon fan is aware of the incredible oasis that is an official Pokémon Center, where you can find every product related to the franchise you can imagine. However, even if you're unable to travel overseas to one of the Pokémon Centers, do not despair. Fans are always pleased to find official Pokémon merchandise in stores sponsored by the big N itself. You can look for them in big retail stores, local shops, and online stores, and we can assure you you'll find at least some plushies and keychains related to the brand. Whether you decide to shop online or window shop in person, you can always rely on your brick-and-mortar shop to find some good Pokémon products.
Online Marketplaces
The Pokémon fever won't seem to slow down soon. After all, the Pokémon Company had its most profitable year in 2020, reaching over 1.1 billion dollars in net revenue. However, regardless of the variety of official merchandising and products they can offer, fans have also relied on their craft skills to show their own renditions of their beloved Pokémon. Let's assume you're looking for relatively rare creature merchandise that you've been unable to find in the official retail.
 In that case, you may have better chances asking for a commission from an artist to get your one-of-a-kind plush or artwork. Handcrafted products can have that extra love and care that only a Pokémon enthusiast can bring to the table, and it all comes down to your current budget and how willing you are to wait until your product arrives at your doorstep. Don't be afraid of browsing around your favorite handmade marketplaces to see what your favorite creators are offering!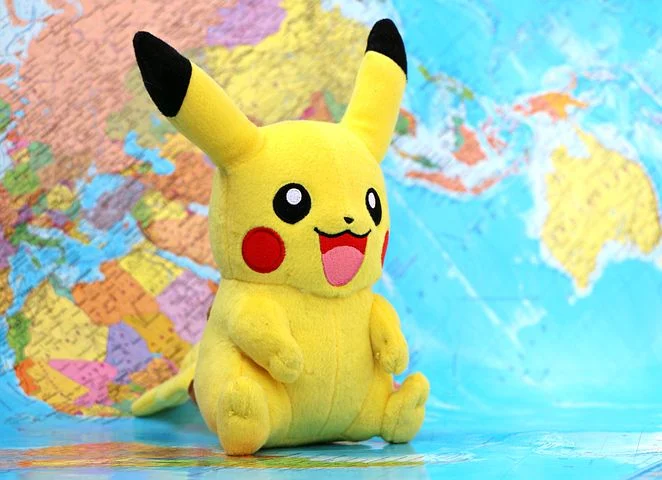 Whether you're interested in fashion, food, stationery craft, or any hobby you can think of, you're most likely to find a Pokémon-themed product to accompany you along with your daily tasks. Since Pokémon is so ingrained in pop culture by now, it is almost impossible to escape the influence of this Japanese title released more than 20 years ago. Now with the new generation of consoles rising on the horizon, it seems that we will continue the adventures of Ash Ketchup, Pikachu, and its friends for a very long time!