Once upon a time, having the option to switch between channels via a box rather than having to stick with UHF/VHF TV signals attracted people to cable TV.
Right now, it seems that luck has gone against cable and satellite TV companies as people are pulling out from their services in a large number.
Since the hike in the price of cable TVs in the past couple of years, specifically starting from the year 2017, it is no surprise that a lot of cable TV subscribers have cut the cord.
For the year 2017 alone, the number of cord-cutters in America was a staggering 24.9 million, according to Wikipedia. And from then till this year, the number has risen to quite a disturbingly high number.
What this means is that the cable TV and satellite TV providers are losing customers every single day. And they are losing these subscribers to live streaming services such as Hulu, YouTube TV, Netflix, and Amazon Prime Video.
For those who don't understand what cord-cutting is, let's briefly digress a bit to explain to you what the context is.
What is Cord Cutting?
Cord-cutting is the act of terminating your subscription to cable and satellite TVs to go with streaming your desired content right from the internet.
In no complicated terms, Cord-cutting is when you stop paying a huge amount of money for content you don't watch and instead pay for exactly what you want to watch over the internet.
To clarify things, cord-cutters are not the same as Cord Nevers. This category of anti-cord humans has never subscribed to these multichannel Cable and satellite TVs at any point.
Now that we have gotten that out of the way let's talk about practical reasons why you should cut the cord.
Reasons Why You Should Cut The Cord
This is the most obvious reason why everyone is ditching cable TV for streaming services.
The hike in price didn't start recently. According to many cord-cutting reviews, as far back as the year 2015, the price of cable TV skyrocketed to $69. Since then, the price has steadfastly risen to about $130 monthly in 2021.
Now, people are wondering why they have to pay that much when they can save some money if streaming on live streaming services for a little above $50 per month.
A report on nocable.org claims that you can save as much as $1400 a year if you cut that cord!!!
Another reason why you should cut the cord is the ads problem. It is not untrue that advertisements and Cable television go hand in hand, and truth be told, many watchers don't like most of the ads shown to them.
This is not to say that live streaming services are ads-free, but the difference is that you can control the type and amount of ads you view.
There was a time when over-the-air UHF/VHF TV signals were the in-thing. Then came cable TVs. Now, the winds of time are titling heavily towards live streaming services currently.
And this is based on the fact that the largest percentage of TV consumers (the Gen Z's and Millennials) are happily ditching cable for watching media on their smart devices.
So why continue to live in the past when you can get on board with the present?!!!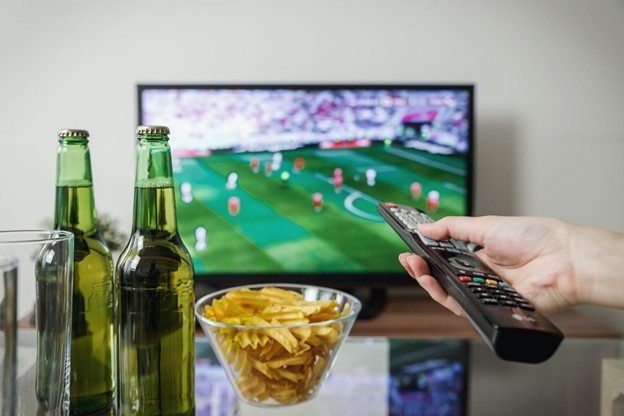 Asides from the ability to save more, this is another reason why you need to chop off that cord now!!!
We can't downplay the fact that cable TVs feature multiple channels, but what is the fun of having multiple channels that hardly show what you want to watch?
Half of the time, people get to like certain shows because their cable won't stop showing them!
 But with live streaming services, you can pay for and watch the shows and Media content you desire. And that is what is called getting optimum value for your cash!!
No more customer service brouhaha
A lot of cable TV subscribers will attest to the fact that having to deal with customer service Representatives of their Cable TVs company can be very pathetic.
Having to listen to unsolicited adverts and promos when you are waiting to speak to an agent on a pressing matter can be annoying.
With streaming services, you don't have to deal with frustrating customer service Representatives.
If you are still asking yourself if cutting the cord is the best decision for you, we believe that these above-mentioned practical reasons are good enough for you to severe the cord immediately!!