Average
Summary
Programmed to Kill is far from a great movie but it has some fun action moments and Kino have done an OK job even if it isn't anything spectacular.
Plot: A female terrorist is reprogrammed and upgraded with cybernetic parts to attack her enemies, but the CIA's plan backfires when she malfunctions.
Review: A whole bunch of tourists in Greece are slaughtered by machine-gunning Middle Eastern terrorists, and one of them is Samira (Sandahl Bergman), a sexy but heartless piece of work. Her boyfriend has been on the CIA's most wanted list for years, and when they kidnap two American children for ransom, the CIA gets desperate and calls in a favor from retired Eric Matthews (Robert Ginty), who happens to be in the area where Samira and her crew are hiding. Matthews gets together his old team and they raid their compound and get the kids back, while also severely wounding Samira. They take Samira with them and deliver her to the CIA, which has a bright idea: Patch her up, remove her vital organs, replacing them with bionic machines, reprogram her brain as if she were a robot, and set her loose upon her crew, hoping that they can use her like a cyborg to kill all her compatriots. The plan works … for a while: She kills her entire crew, but shortly after she malfunctions and turns her deadly sights on the CIA, and when she systematically hunts them down to kill them all, only Matthews can stop her.
A riff on The Terminator, but with a female in the unstoppable villain role, Programmed to Kill is a low budget effort shot on some foreign locations (Greece at the beginning), and some of the violence is eye-opening, and after the first 10 minutes when a bunch of kids and families are shot dead in a market, I was ready for almost anything … except something dull. Programmed to Kill isn't especially well made or executed by filmmaker Allan Holzman (some other footage was shot by director Robert Short), and the film's score is just terrible to say the least. There's a car chase, some explosions, and lots of gunfire, but I had a hard time buying Ginty as a badass Mack Bolan-styled Men's Adventure hero. I realize that Ginty had a nice little "B" movie career as a would-be action star, but I've never quite bought him as the kind of guy that Michael Dudikoff or Charles Bronson would have played in their heydays. Programmed to Kill is the sort of movie I love to watch, but the quality of the film is brought low by mediocre production values and a lack of pizzazz. Watch for a young Paul Walker who plays Ginty's son.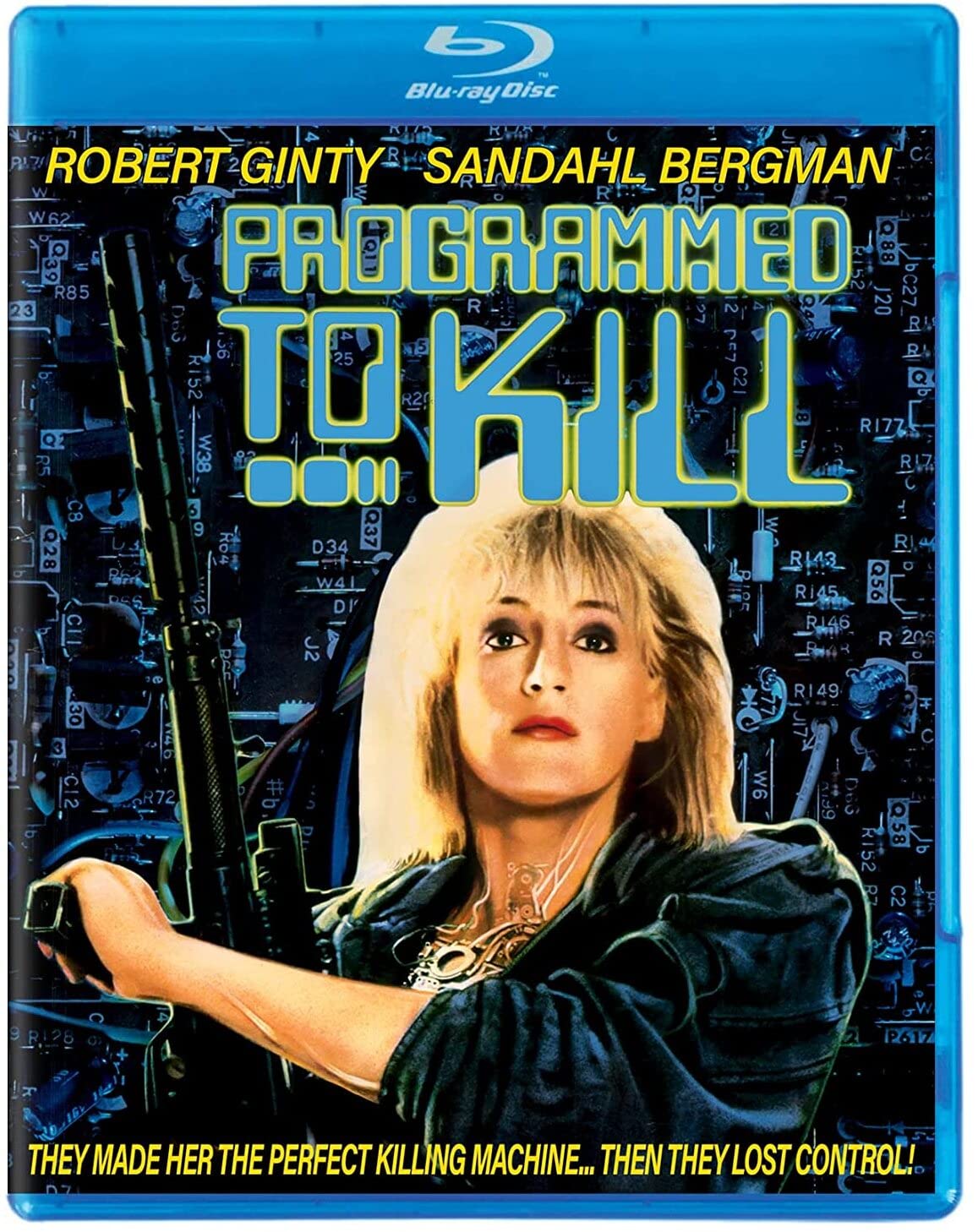 Kino Lorber's brand new Blu-ray release of Programmed to Kill brings the film to high definition for the first time in a 2K scan, and while the film looks pretty good, I wasn't especially impressed with the presentation. There's an audio commentary by the director, plus a new interview with Robert Short, who wrote and co-directed. There's also an alternate opening credit with the title Retalliator, and the trailer on the disc.