Croatian actor Silvio Simac is a passionate martial artist where he trained in Taekwondo and became a world champion. He moved on to acting and has since had roles in Undisputed II: Last Man Standing,  DOA: Dead or Alive (2006) and Transporter 3 (2008). His latest film is a swords and sorcery tale called Knights of the Damned; Silvio stops by to talk with us about it and his career.
You got your start in Taekwondo and eventually becoming a World Champion before getting into movies. At what age did you start, and what prompted you to explore and pursue martial arts as a path? Do you train any additional disciplines today?
I started martial arts at the age of 12. I chose Taekwon-do after hearing about it for the first time in Jean-Claude Van Damme's movie appearance in "No retreat, No surrender" Being a 1970's child, I was moved and inspired by late Bruce Lee who appeared in a phenomenal shape and made a striking impact worldwide on the silver screen. Taekwon-do made sense to a teenager due to its scientifically sound and practical approach to training a combat. My curios nature had shortly prompted me to explore other systems and disciplines. Over the last 32 years, I had cross trained in Taekwon-do, Karate, Kickboxing, Choi Kwang Do, Wing Chun, Hapkido and Combat Self Defense. Today, I hold black belts in Taekwon-do, Karate, Kickboxing, Choi Kwang Do and Combat Self defence. The beauty of martial arts is like the beauty of multi faceted gems. Only by appreciating the whole can you grasp its totality. And to beat that, I AM STILL LEARNING.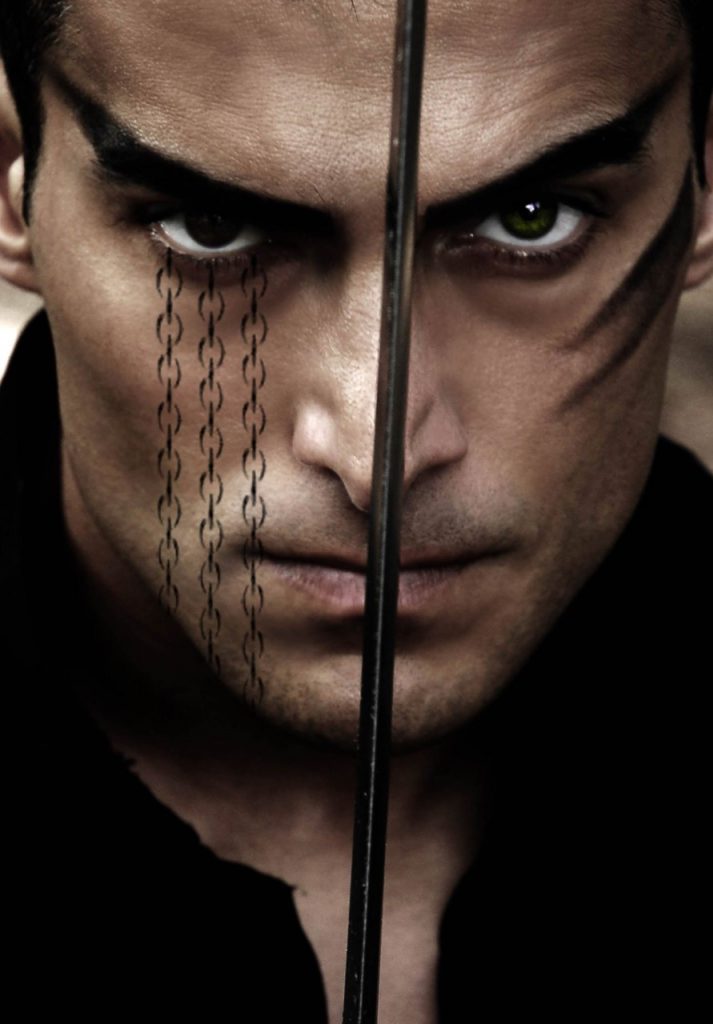 Tell us about your life in Croatia. What are the biggest differences between it and other places you have lived and worked? What is the most unique aspect of Croatian culture, in your opinion?
Croatia is a very small country with merely 4.5 million inhabitants which make is half the size of London. First of its warm Mediterranean climate makes it different to wet and cold London. It is a lot more laid back and much of the focus is based in and around family life. Croatian landscape is extremely diverse ranging from warm coast to snowy mountains, over a 1000 islands, lakes and waterfalls and only 4.5 million inhabitants to enjoy it all. Croatian people are very friendly and patriotic. For such a small country, it has produced exceptional athletes on the World Stage in different sports. Maybe that is where I get it from.
You recently appeared in Knights of the Damned, which combines "sword and sorcery" elements with a bit of horror. What is your role in this story? Was it something that seemed like a good fit, or were there any adjustments you needed to account for in comparison to previous roles?
Knights of the Damned is an exciting and mysterious action adventure where the King had sent his best Knights to defeat the Dragon besieging his castle. Along their epic adventure they encounter malicious sirens, warrior women on a mission of revenge and an unstoppable army of the undead. I play one of the three of the finest surviving Knights whose name is Thomas. He is of a slow, but courageous persona and a womaniser who often gets himself in sticky situations among his female encounters in each village they sleep over in. The special FX work was done by the same team that worked on the Harry Potter series to bring magic to this feature. I play one of the lead roles as one of the 3 Knights named Thomas. I was very excited to take on this role as it was quite different and challenging to most of my previous roles. the Medieval costumes and the action, including sword fighting and horse riding is something I had not done much of in my previous roles.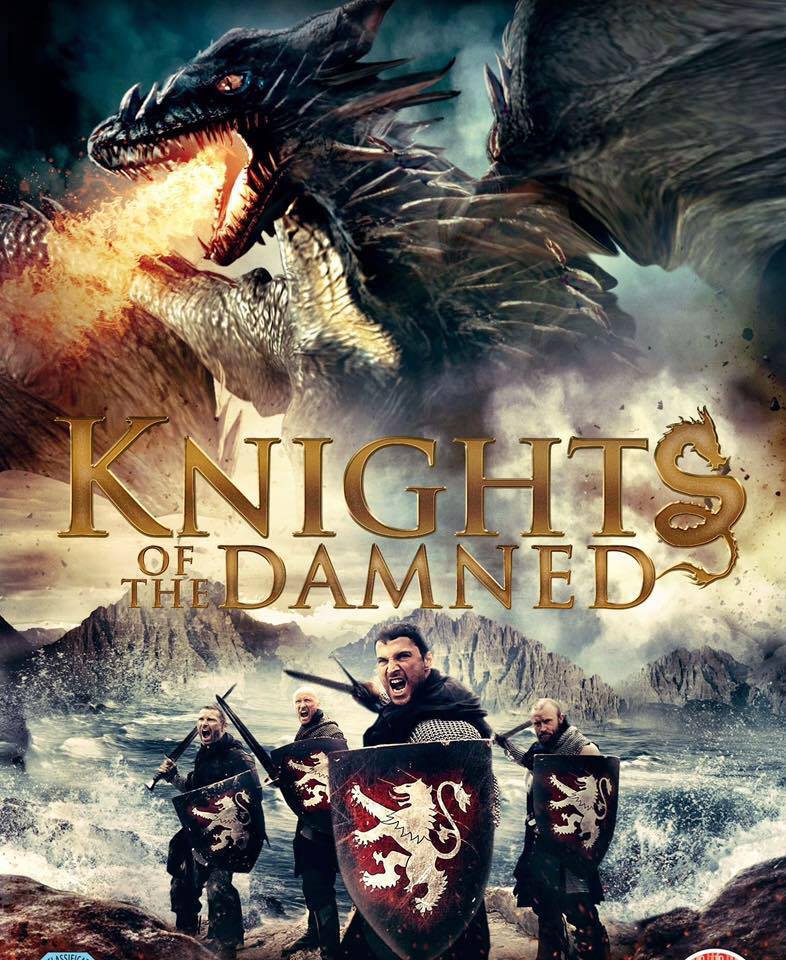 What were the biggest challenges in approaching your role in Knights of the Damned, being set in a different time period and with different elements to consider than the more modern stuff you have been used to? Was Simon Wells easy to work with as a director?
Simon Wells is a top guy and a nice gentleman to work with who is open to suggestions from the cast and crew in order to bring out the best in everybody. Great to be working with. I was cast for the film at a very late stage of pre-production and was given the script 5 days prior to the shoot so for me, the biggest challenge was time in which to create the character, make myself familiar with the script and bring my character to life in this Medieval adventure.
What was the typical day like for you on the set of Knights of the Damned? Any fun stories or bits of trivia that audiences might enjoy?
It was great fun working on Knights of the Damned. The biggest challenge of shooting the entire movie in merely 4 weeks had brought the whole cast and crew very close together. When faced with a challenge, obstacle or a disaster, humans tend to unite closer to work through the problem. Although time challenging, I found this helpful in the sense we all worked together in union to make the most of every situation and get the best out of each scene and every person. We started out days very early in some of the most beautiful settings in UK and worked hard through the day to realise a common goal and a vision. I rode horses, chased a dragon, was attacked by the mermaids and fought with swords. I am a big kid and I get to do this for a living. I love it.
Prior to Knights of the Damned, you portrayed a most intimidating M. Bison in Street Fighter: Resurrection. This was very impressive to many fans of the series, and it could be argued that yours was the best live action portrayal of the character yet. Were you a fan of the game series when you were younger?
Prior to taking on the role of M Bison in "Street Fighter Resurrection", I don't think I played Street fighter game more than 3 times. Despite loving martial arts, I was never into fighting games as I found them too 2 dimensional. I was always more into racing and shooting games instead.
Earlier in your career, you appeared in Undisputed 2: Last Man Standing, a bit of a cult classic featuring Michael Jai White and Scott Adkins, seasoned action veterans. You being a veteran yourself, was there anything you picked up from them, advice or mannerisms, that helped you later in your career?
I had known Scott for a number of years before shooting "Undisputed 2". Scott and I became close friends after our collaboration on "Black Mask 2" in Thailand in 2001. For me, I was particularly pleased to be working with legendary martial arts director Isaac Florentine during our shoot in Nu Image studios in Bulgaria. It was -20C ( celsius ) in the winter of the shoot. Scott and I fighting bare chested in the ring and being sprayed with water to make it look like sweat is an experience I will never forget among many others. I was also challenged during this shoot to see how many press ups I can do in 60m seconds. I did 105. I always observe and watch very closely what goes on the set in front and behind the cameras in attempt to learn and pick up something new in order to grow and evolve as an actor.
You are very much involved in martial arts and fitness. Do you have any personal philosophies to approaching each one? Do you believe they go hand in hand?
My focal philosophy and core of my outlook in life is largely influenced by Albert Einstein's equation E=MC2. Everything is energy. Energy cannot be created or destroyed . It can only be passed fro one form to another. This suggested the more we give, the more we gat back but we must first give. I recently contributed a chapter in martial arts book on Biomechanics of Martial Arts. I go very deep into analysing the movement mechanics of martial arts and make frequent reference to the theory of power, POWER = Mass x Velocity 2 over TIME. My whole approach and philosophy in martial arts and fitness is based in and around these scientific formulas as they can give us a grasp of how things work and how to bring the best efficiency out of each movement.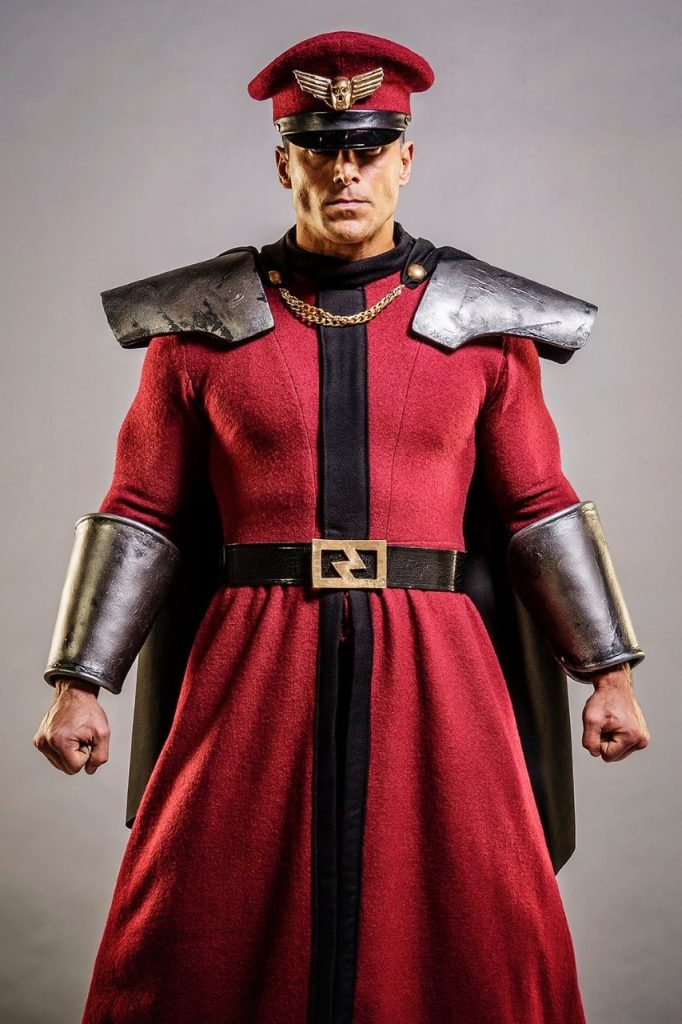 Do you have any favorite movies or directors in particular that you have worked on/with so far? What is something you have not yet attempted but wish to try out as an actor?
I would love to expand on my experiences. I have been very lucky and fortunate to work with legends in the far East, Bollywood (India), all over Europe as well, as Hollywood and in a distinctly different style of working. I would like to do more work along some of the Eastern Cinema hero. the likes of Donnie Yen, Jackie Chan, Samo Hung as well as many of the Hollywood heroes like Stallone, Van Damme and Vin Diesel.
What projects can we look forward to seeing from you in the future?
I have 3 up and coming movie releases, "The Dark Kingdom", "Out for Vengeance" and "Transit 17" so I am very excited about all 3. Furthermore, I have several projects in the pipeline but won't say anything at this stage until all has been finalised and formalised.
Thank you very much for your time and we look forward to seeing much more from you!
THANK YOU