Being the loser who loves way too much cinema, it was inevitable that I would tackle Mr. Patrick given how, well, he's only in every other movie and show ever made. Warning: I didn't include The Vivero Letter, Tactical Assault, Cop Land, Perfect Assassins, Texas Rangers, 1st to Die, Firewall, Flags of Our Fathers, his Filipino work with Roger Corman or even The Marine due to Patrick not featuring as much of his awesome self there or just being lesser films altogether- they're all worth watching though.
10. Good Day for It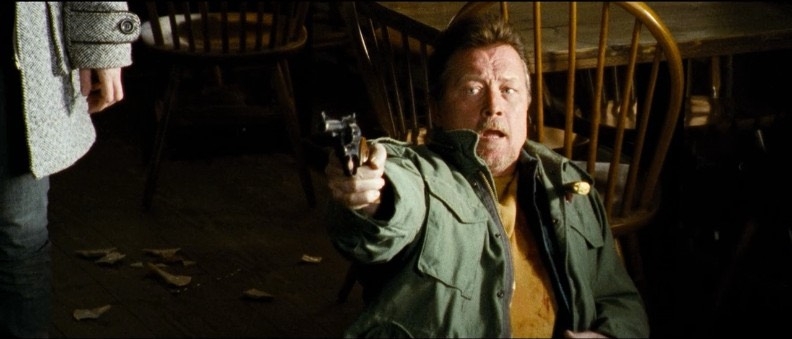 In this slow burn of a Neo-Noir hostage thriller, this indie makes the most of its isolated location by showcasing how the judgments we make about certain people change even tending to older wounds that still need healing. Patrick perfectly displays an imperfect man who's past will have to reemerge when an older gangleader (played by Lance Henriksen) that he wronged years ago takes the diner he's in hostage, with his estranged family, the owners and the patrons all in it! Patrick has lots on his plate and he makes for a believable ex-thief who never wanted any violent consequences to happen, especially on a bad day (no pun) when he's trying to make things right with his wife and kid.
9. Ambushed
Patrick plays a patriotic Christian order leader who's demented nature becomes all the more apparent during the various reveals. During most of the runtime, Patrick assigns his cohorts to frame a black detective, get tipped off by a crooked deputy and to continually attempt to kill a KKK member's son who saw them murdering his father. Patrick's final fight with the heroes is startling and deserves to be seen by every fan do to how unrecognizable vile he is in his portrayal.
8. Hong Kong 97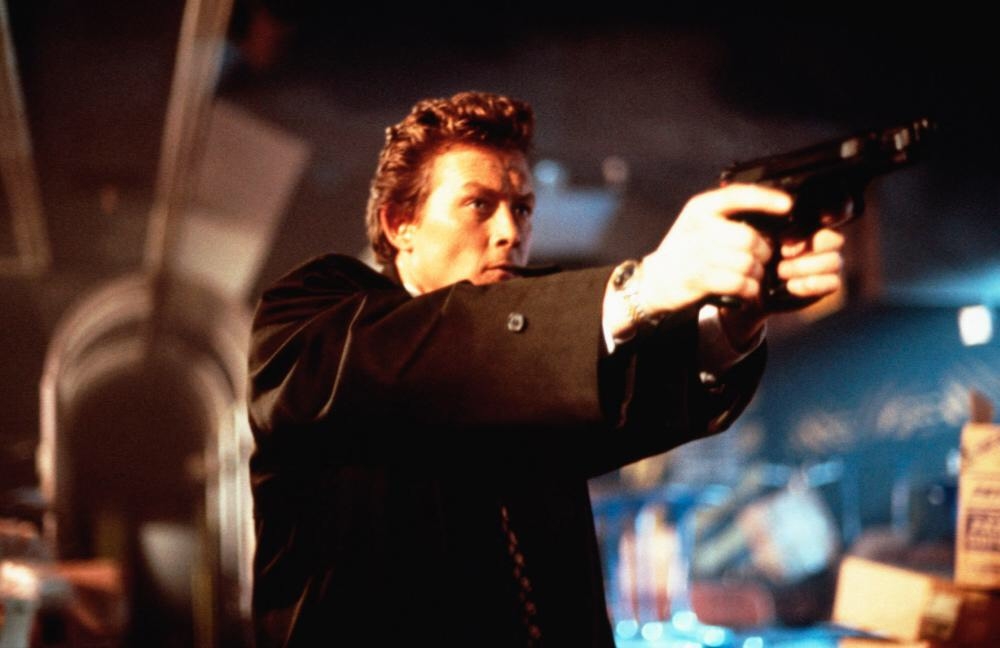 This complex and occasionally uneven political action thriller mixes in foreign intrigue with clear-cut John Woo inspired gunfights. While it might test one's patience, seeing Robert be romantic with ER's Ming-Na Wen, have a gunfight in the nude, converse with Tim Thomerson, engage in gunfights with partner Brion James and even fight Andrew Divoff in an elevator. It's also a far better film for the infamous Albert Pyun as a whole so def check it out on those standards.
7. Renegade Force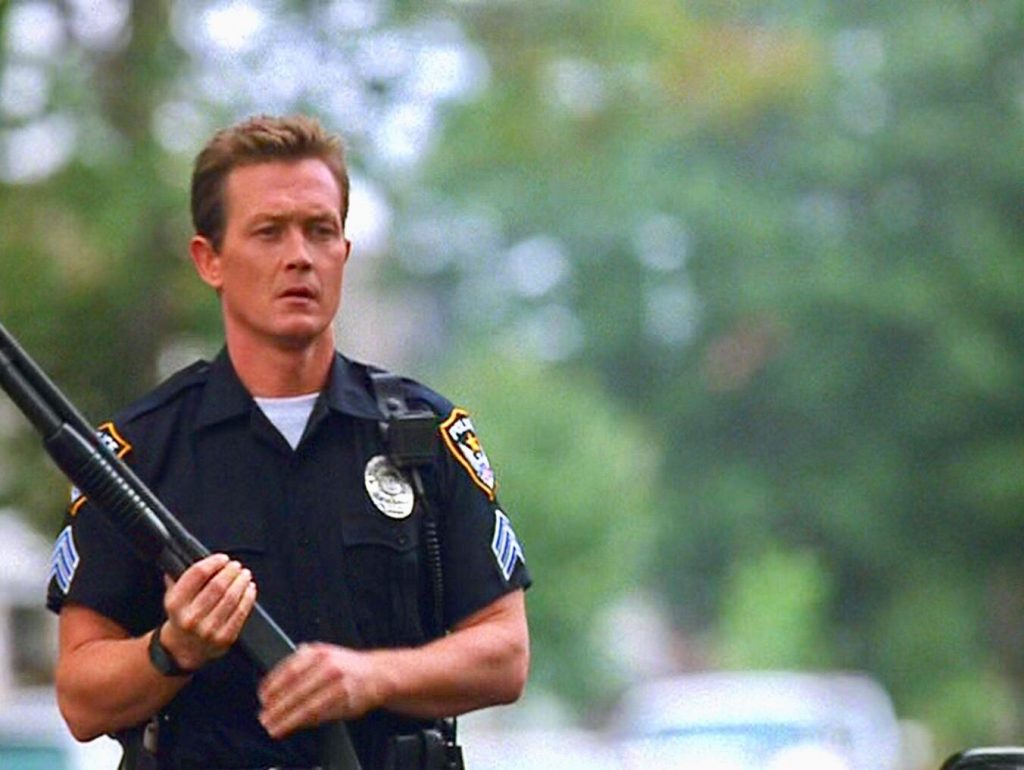 AKA Rogue Force, this HBO film is easily a more notable film than Patrick's previous crooked officer turn in Cop Land due to more focus on his murders and by having him face-off with Michael Rooker. The tactical action is well-documented and makes up for the easy-to-predict outcomes, and Patrick is able to complement the foreshadowed conflicts with his appropriate characterization.
6. Backflash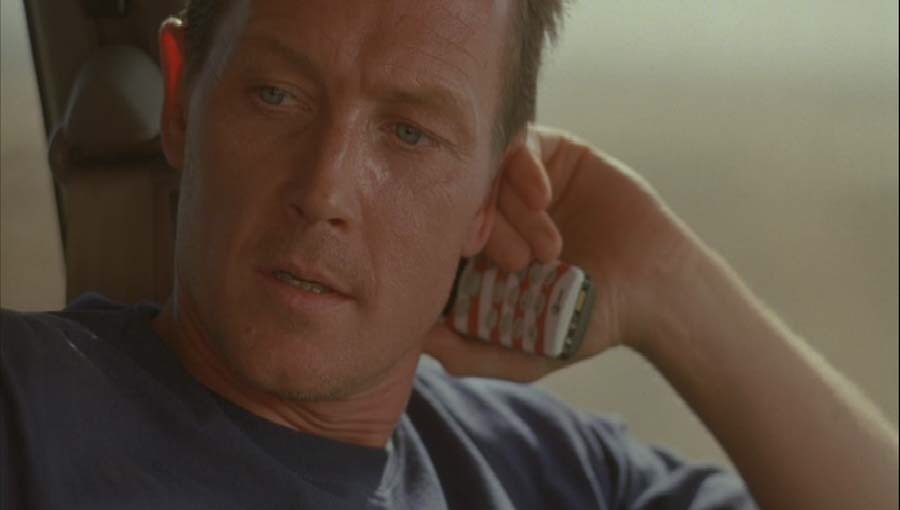 This hip and flashy Neo-Noir mixes flashy mystery with straightforward action while allowing Patrick to have solid chemistry with femme fatale Jennifer Esposito. Very low-key at times but always gripping and Patrick's interpretation of the role only adds to the various entertaining moments to be found here.
5. From Dusk Till Dawn 2: Texas Blood Money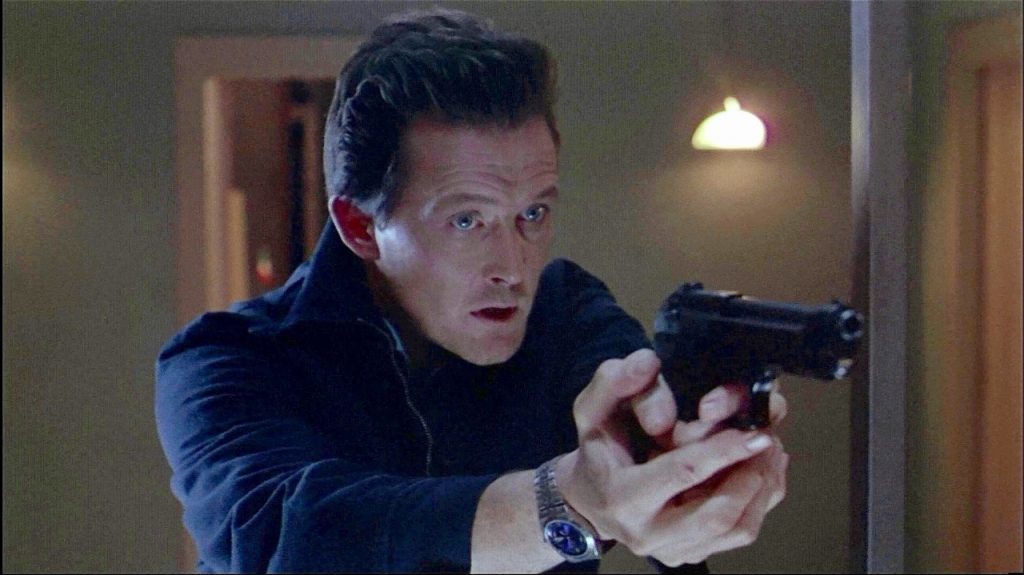 While not a necessary sequel, varying in its effects and a tad overlong, it ultimately saves the best for last and is able to imitate enough of Tarantino's stylish action and dialogue to merit making it to the very end. And Patrick, who coincidentally would play a different established role (one previously played by Harvey Keitel in the From Dusk Till Dawn reboot/prequel show, is able to play along with the low-brow premise and lead the cast thru the inevitable peril that awaits them.
4. Mafia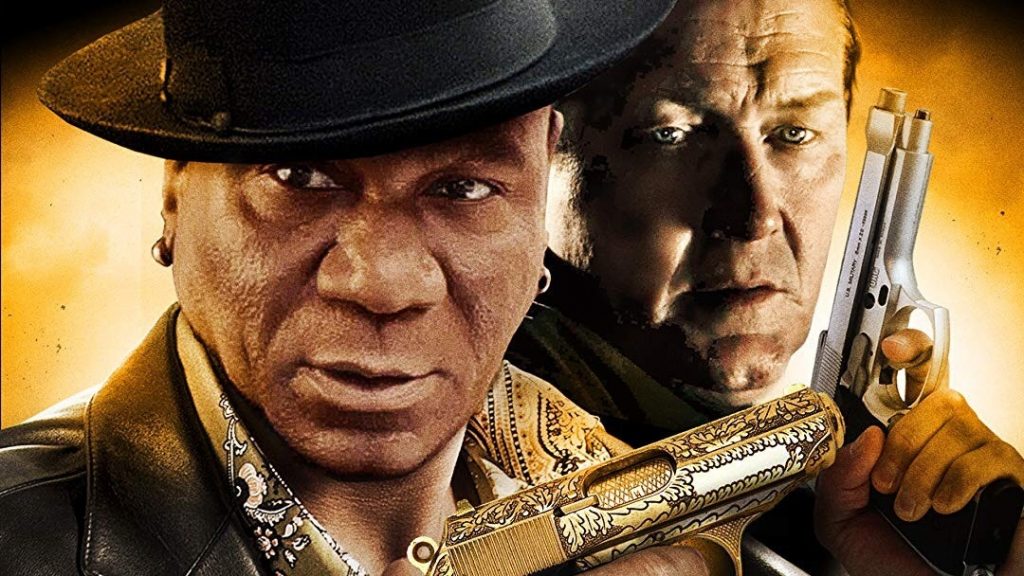 In this well-plotted action/crime thriller, Patrick is accompanied by other beloved cult movie stars and a beyond professional looking indie film quality. Patrick gets to play a cop with an unusual dilemma: help frame crime lord Ving Rhames with the assistance of crooked detective Pam Grier or be loyal to Rhames, especially after it's discovered that he's engaged to Rhames' sister. This '70s set film has the appropriate period look and film style appearance and Patrick doesn't phone in his unpredictable old-school conflicted authority figure role one bit.
3. Last Rampage: The Escape of Gary Tison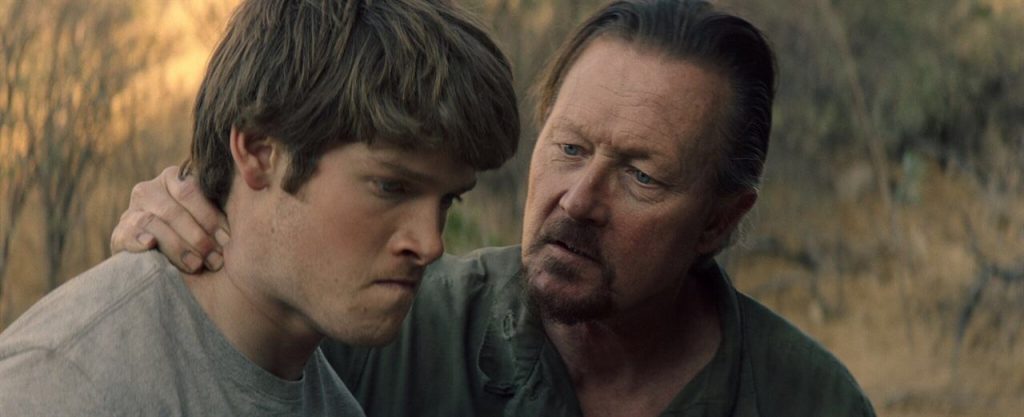 A legit late '70s real-life jailbreak is rather well-documented despite some occasionally annoying overdone Southern stereotypes. Robert's younger brother Richard (of the band Filter) also provides a perfect musical score to accompany the various moods and Robert is more than game here especially since he's playing the titular Murder One outlaw trying to escape with his three otherwise law-abiding sons to Mexico. Now, "shut the fuck up!"
2. Terminator 2: Judgment Day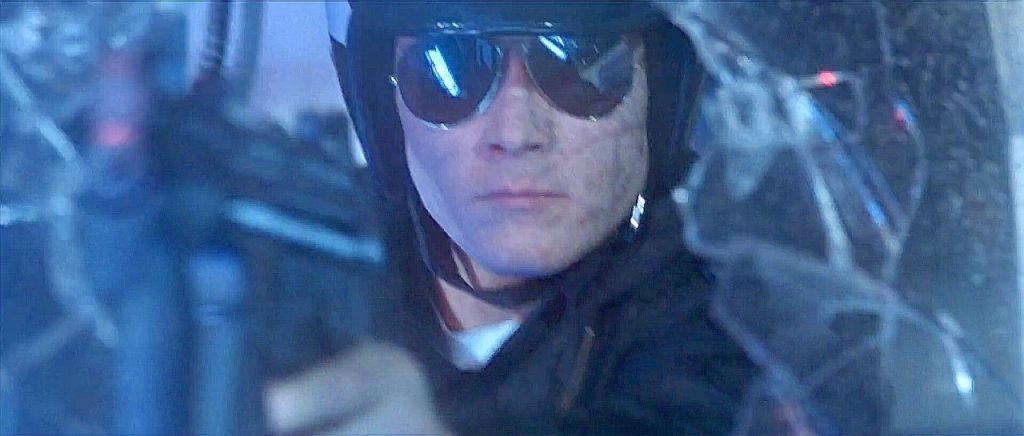 In easily his most recognizable role to date, Patrick proves that even before the visual effects are incorporated that he has the body language and mannerisms of a killer cyborg down to a T. And getting some different fight scenes with Arnold Schwarzenegger only serve to move the plot and overall momentum forward. Even when Patrick's not on-screen, his reign of terror is always felt.
1. Zero Tolerance
Yes, T2 might be the better Patrick film but he's not the first billed and he's mainly an unemotional villain. Here in one of PM Ent. Group's better plotted actioners, Patrick gets to play an instantly likable FBI agent who is forced to release a cartel member he's just arrested only to realize his family was murdered anyway. Patrick not only naturally plays off of all the castmembers but also feels naturally in place here. The film itself also gets the story all out of the way- showing Patrick at his finest, mind you- so that it can get to all of the action sequences more rapidly and only pause for the next bit of build-up.
Hope this was a fun trip back in time for action cinema and an appreciation of a beloved character actor with many faces.