Today, it's time to take a look at one of cinema's most unappreciated yet always scene-stealing character actors who almost always portrays an antagonist, if not an anti-hero or crooked authority figure. Plenty of Action stars and their Top 10 best films have been ranked on here but you can expect me to take the formula further and rate the other cult martial artists and beloved B-movie character performers from this point forth!
10. Bad Ass 2: Bad Asses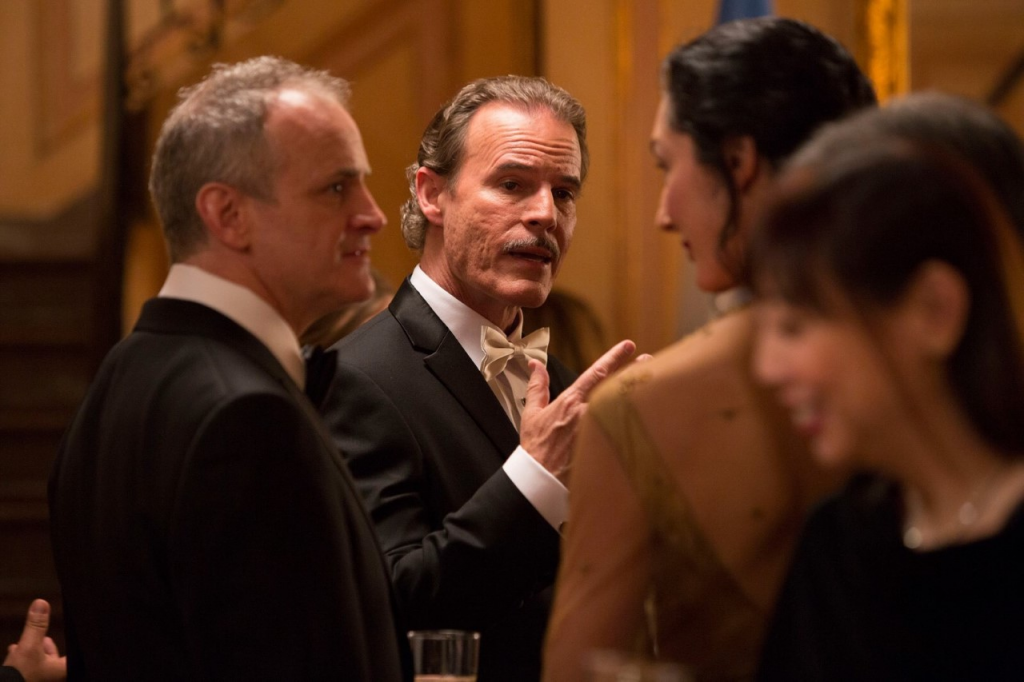 In this underrated buddy action-comedy trilogy, this first sequel not only easily ranks as the best entry but with the best of the villains due to Divoff both playing it straight while also being the main buffer between all the outrageous mayhem and off-color gags. In an interview, Divoff described this formula as a Beverly Hills Cop rehash and he's definitely on the money there, hence why this formula works  so simple and as well as it does. Don't let the schlocky looking movie trailer or disappointment you might've had with the first film deter you from the awesome insanity of this film.
9. Captured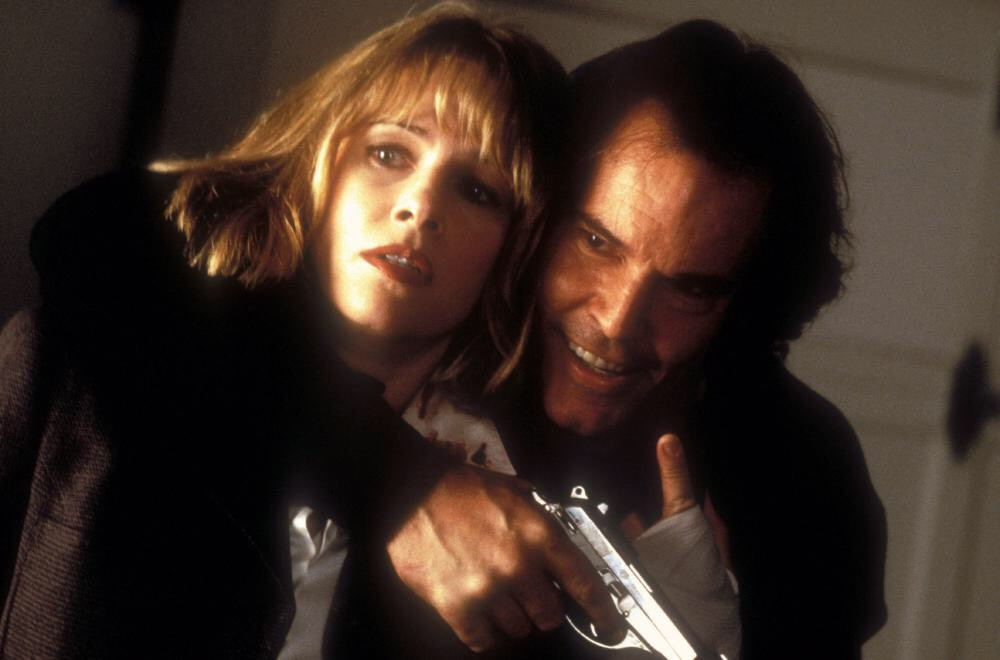 What could've been just another silly Desperate Hours type home invasion film, ends up being an exploitation style B-picture that rests well due to the constant intensity, have a reversal in ethics (i.e. the home invader is being tortured by the psychotic home owner) and straightforward yet always engaging atmosphere. And Divoff is just the icing on the cake here due to laughing like a maniac at the beginning before realizing he found the wrong house to rob.
8. Deadly Voyage
Aired for the BBC's Screen One and premiering in the U.S. on HBO, this true story based premise chronicles some Ghana refugees who are slaughtered by demented smugglers on a cargo ship. Divoff gets to participate in some of the murders while the viewer is thrust into the unbelievable race-against-time survivalism while feeling like they're actually in the confined corners of the ship.
7. The Librarians/Strike Force
Diverse has been a long-time friend of B-movie honcho William Forsythe for years so it only made sense that they would work together on a project. One of these few collaborations was none other than this goofy Action flick which essentially combines the over-the-top feel of other '80s films as well as other low-rent TV/DTV films that featured on home video during the '90s. Incorporating much of the straightforward tone of Commando type films and having other then unknown film stars as well as B-movie regulars Erika Eleniak and Matthias Hues, Divoff again reigns as King Supreme during every moment due to doing a mix of hamminess and the usual comfortable mood he lets off in productions like this, regardless of the formulaic nature or what budget it cost to produce, he's not phoning it in.
6. The Stranger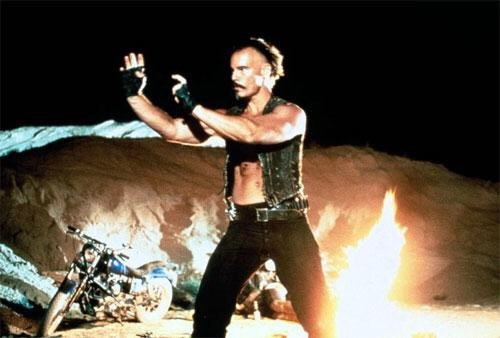 Wrestler Kathy Long headlines yet another modern-day Acton film that's part biker flick, part High Noon type Western. Divoff ends up being the main honcho in charge of disrupting the town and gets to confront the protagonist after she's disposed of his gang of henchmen (which include Danny Trejo).
5. Running Cool
Divoff is always game to play a biker but this time he's allowed to actually play the hero in this little-seen indie flick which plays like a more-modern Easy Rider. Divoff seems happy to play the likable protagonist for once and totally goes for a "lone wolf" style attitude. Previously distributed by Paramount on VHS, it is now available on an exclusive director's cut DVD.
4. A Low Down Dirty Shame
A well-balanced Blaxploitation parody that gets to demonstrate Keenan Ivory Wayans and Jada Pinkett Smith's winning comedic abilities as well as surprisingly effective ass-kicking roles for them both. This film absolutely was Black Dynamite before it was cool and Divoff only complements the proceedings with his lively yet far-from-subtle supporting villain. This role easily ranks as one of Divoff's more notable characters due to how he's featured in both the plot twists and accompanies all the outrageous moments while also having time for his own gags to display as well.
3. Air Force One
Divoff is part Venezuelan, part Russian so it was only a matter of time before he got featured in a huge A-list blockbuster production showing the Russian side of his acting abilities. Playing Boris, one of head villain Gary Oldman's various merciless militia members, Diverse livens things up by being in some of the many extreme close-ups as he shamelessly massacres a few Secret Service agents before partaking in an actual fight with Harrison Ford's deadly Air Force pilot-turned-U.S. president. Divoff has listed martial arts on his resume so it's truly cool to see him partaking in a rather hard-boiled fight. Divoff would later fight Ford again in the rather unpopular Indiana Jones installment Kingdom of the Crystal Skull with a rather rushed fight but at least it reminds me how stellar this late '90s film was as a whole.
2. Another 48 Hrs.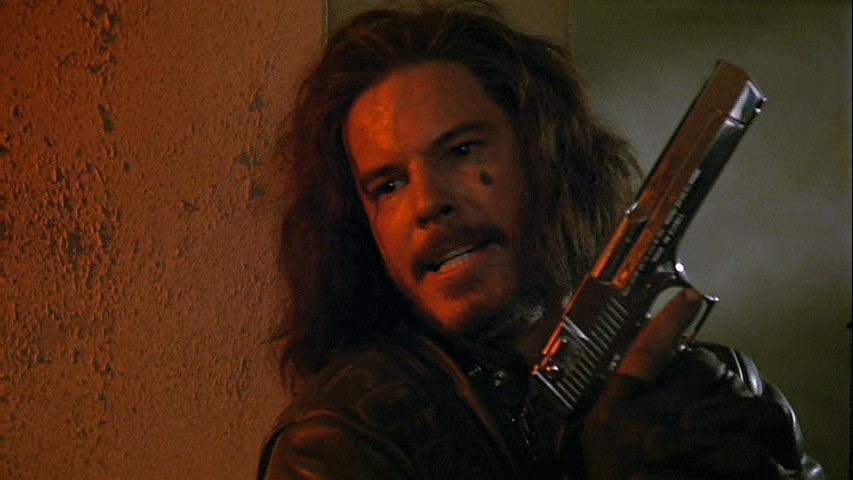 The first and finest of Divoff's biker roles is on display in this rather understated sequel. While the film does retread well-work material, its plot twists don't have proper build-up and its comedic moments don't always click, it does justify its own existence by doing comedic rehashes to showcase once again how old habits die hard. More or less, it also shows that if a good formula isn't broken then it doesn't really need fixing, now does it? And by making Divoff as the recently released brother of James Remar's villain from the original installment, that only allows Divoff to add extra backstory and sincere terror that accompanies all the other uncanny unravelings. And in many ways, this is just as much Divoff's film as it is Nick Nolte's and Eddie Murphy's, especially with Divoff getting a cool end fight segment with the two of them which deserves to be seen.
1. Toy Soldiers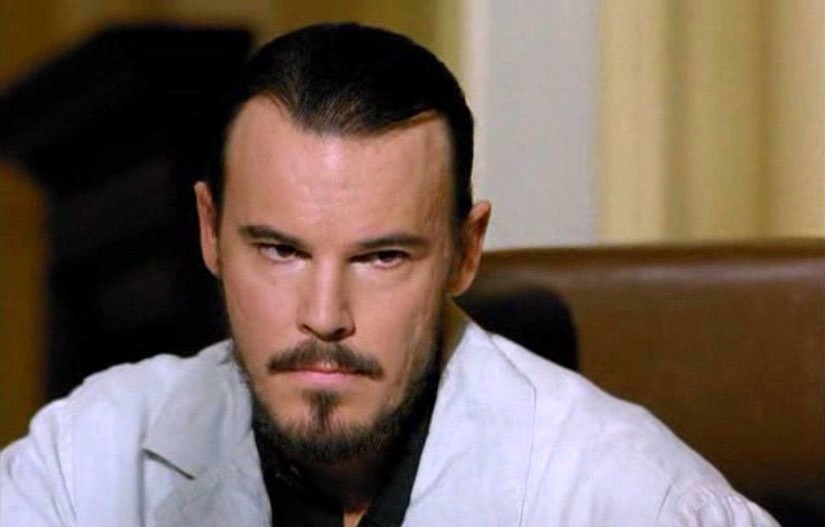 Divoff ranks this as his best role to date especially since his father marveled over it and since we all love Divoff and can easily agree with that notion, I have no problem ranking this Die Hard type diabolic guerrilla fighter leader on here first. Divoff's character Luis Cali keeps every promise he makes and doesn't have to resort to half-assed threats to keep the sweat-filled tension dripping in the hostile private school takeover his men have orchestrated. So remember kids, don't touch the damn wires!
Hoped you enjoyed reading Divoff's Top 10 roles and feel free to read more in the everlasting future!