2018 is nearly at an end and personally I can happily say good riddance as it has been a year where very little has gone right; having to rebuild the site essentially from scratch took several months and ended up giving me high blood pressure (which was amazing) but I finally got it all sorted and I think the site is now working and looking better than ever. On the plus side my parents celebrated 50 years married which was definitely the highlight of the entire year.
But what of the action movies? Well 2018 has had its share of entertaining action movies so in that respect it's been a good year; let's take a look at some of the highs and lows of the genre.
My favourite action movies of the year include Mission: Impossible – Fallout which has some of the best action scenes of all time but also The Night Comes for Us which had the most brutal fight sequences of the year.
Creed II was another knockout (pardon the pun) delivering surprising depth and heart with Sly Stallone and Dolph Lundgren in fighting form…
I think Dolph Lundgren may be action hero of the year though with three movies in the space of 12 months proving he is still one of the hardest working people in the industry. First off he reteamed with Jean-Claude Van Damme in Black Water, then he returned to his iconic role as Ivan Drago in Creed II then he finished the year with Aquaman so it's been nice to see The Swede back on the big screen again where he belongs.
Upgrade was an under the radar action sci-fi flick that delivered Paul Verhoeven style violence and a sly sense of humour and is a movie I'll happily revisit over the years.
Donnie Yen went back to school in Big Brother which I was lucky enough to see on the big screen however, it still hasn't received a North American Blu-ray release. Re:Born is another Asian actioner awaiting a North American release but you can get it on UK Blu-ray and it's worth looking for as I think it's a modern classic. BuyBust had some great set-pieces too and is one of the best action movies of the year.
Believer was another solid crime/action movie courtesy of Well Go USA but one of my absolute favourites of the year was Operation Red Sea which had some incredible action scenes and more people need to see it.
Denzel Washington returned to kick some ass in the explosive Equalizer 2 which goes full on one man army mode for the finale so I personally preferred it to the first movie.
Overlord was an action/horror hybrid that came out of nowhere with the right amount of gore effects and action to be a movie I will definitely pick up when it hits Blu-ray. Another great horror/action hybrid was I'll Take Your Dead which I saw at the After Dark Film Festival a few months back. Lifechanger is another movie to watch out for in the coming months; it's not really action but is worth seeing as it's one of the most original pictures of the year.
The Sicario sequel Day of the Soldado was far better than any of us expected giving us more time with Benicio del Toro's badass hitman Alejandro; hopefully we get a third entry to complete the saga.
It was a good year for Jason Momoa who got to kick ass First Blood style in the underrated Braven (meeting him was also cool) and then he blew up the box office with the colourful superhero epic Aquaman.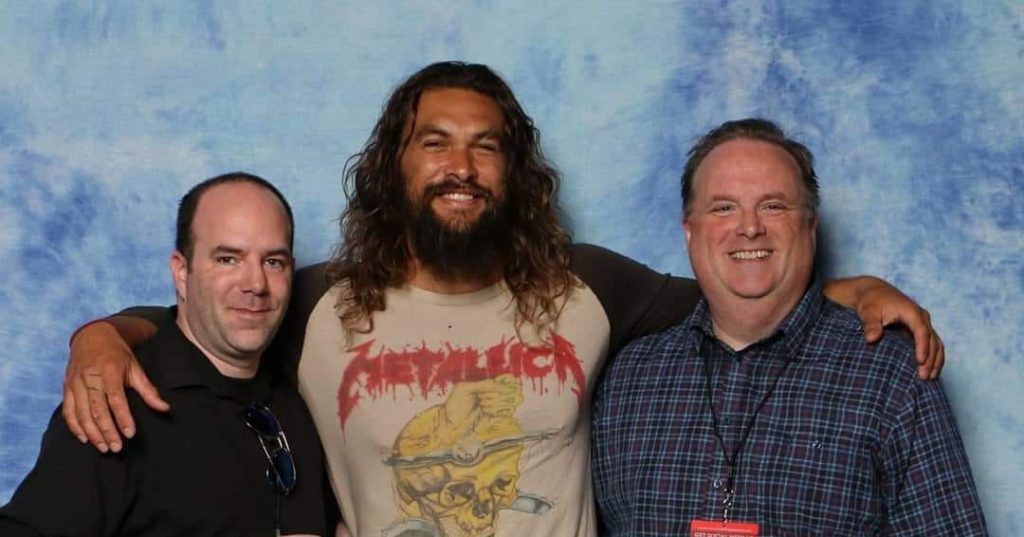 Jason Statham had the best year at the box office in his entire career with The Meg; on the first viewing I despised the movie mostly due to the audience so when I watched it again at home I enjoyed it a lot more. It's still not a great movie but it is harmless fun.
Scott Adkins had a good year too with Accident Man and Debt Collector giving us a side of him we hadn't really seen before and he has several movies coming out in 2019 I'm really looking forward to.
Nic Cage surprised us all with the bonkers Mandy which was one of the most unique films (at least visually) of the year but certainly an acquired taste.
Jean-Paul Ly's star continued to rise with Nightshooters proving he has what it takes to be the next martial arts action star.
Stu Bennett faced off against Gary Daniels in the vigilante flick Vengeance AKA I Am Vengeance and a sequel is currently in production with Jean-Paul Ly joining the cast.
It was quiet from Arnie this year but he is busy filming the new Terminator movie which I hope and pray doesn't suck and is out later next year.
Bruce Willis did the usual straight to DVD stuff however, he had a rare theatrical release when he starred in the remake of the Charles Bronson classic Death Wish; it wasn't a patch on the original but it was nowhere near as terrible as it could have been.
In terms of TV series Cobra Kai was the sleeper for me; I had no expectations going in but I was absolutely blown away by it. It had humour, pathos, action and also expanded the Karate Kid mythos perfectly making it my favourite show of 2018. Bring on Season 2.
There were the usual bunch of superhero movies with the Avengers getting their asses kicked by Thanos in Infinity War and Black Panther destroying the box office. Venom was a surprise hit despite getting mostly terrible reviews but I had fun with it as a disposable blockbuster. Ryan Reynolds returned in Deadpool 2 which for me wasn't as good as the first movie and is already starting to get a little tiresome.
Bumblebee was a pleasant surprise and arguably the best live action Transformers movie to date finally showing us the robots in disguise as they are meant to look.
Clint Eastwood made a triumphant return with The Mule and although it wasn't really an action movie it should be watched by as many people as possible as it proves even in his 80s that Eastwood is a formidable director.
Steven Spielberg returned to fun film-making with Ready Player One which was essentially a homage to himself but it was visually stunning and a return to form after several years of tedious movies.
The dinosaurs left the island in Jurassic World: Fallen Kingdom which was pretty much what you'd expect it to be but I enjoyed it for what it was; I can't wait to see if Blue gets a job in the next movie.
There were several movies which were "fine" but not amazing: Jennifer Garner starred in the forgettable but entertaining Peppermint and was convincingly badass. Lara Croft returned in Tomb Raider which I barely remember anything about other than it was a fun ride. Wasn't there a Pacific Rim movie this year too? Yeah! Uprising was out this year which is another film I totally forgot about but it was alright.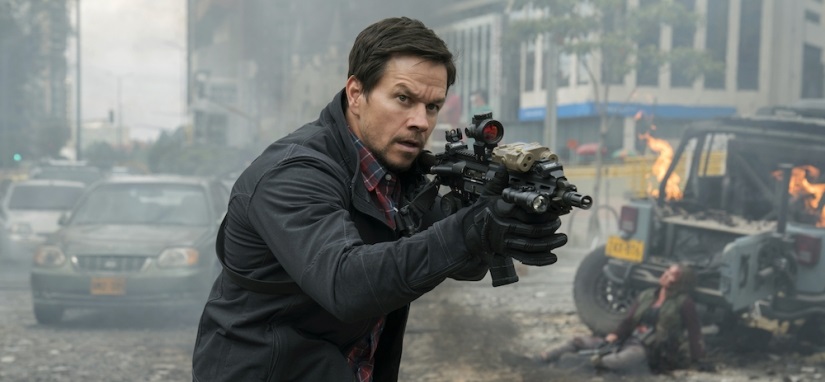 Mile 22 was rather disappointing and not what I was wanting from from Iko Uwais; it wasn't terrible and had plenty of hardcore action even if it was sometimes incoherent.
Gerard Butler starred in Den of Thieves and Hunter Killer which were pretty much what you expected but were suitably enjoyable.
Liam Neeson did his usual Liam Neeson thing in The Commuter which was what you'd want from a Neeson movie.
Dave Bautista had a good year too, not only starring in Infinity War but doing smaller action fare like Hotel Artemis and Final Score which were a lot of fun.
Charles Bronson returned (kinda) in the vigilante actioner Death Kiss; it's very bizarre to see someone (Robert Kovacz) who looks so like Charlie that it gets creepy at times.
The disappointing movies of the year begin with Shane Black's The Predator reboot which really wasn't what I wanted from it with far too much humour and it's the only Predator movie I have no desire to ever watch again.
Stallone may have struck gold with Creed II but Backtrace and Escape Plan 2 were disappointing although at least Escape Plan 2 had amazing music.
I also wasn't a big fan of Ant-Man and the Wasp and Solo: A Star Wars Story; Solo was too darkly shot so we could rarely see what was going on and Ant-Man was just too silly for me.
Dwayne Johnson rarely makes a good film and this year was no different; Skyscraper was an entertaining enough Die hard rip-off but Rampage I just couldn't be bothered with at all. Jumanji: Welcome to the Jungle however, was one of his better movies and a lot of fun.
Everyone seemed to hate the Robin Hood reboot with Taryn Egerton but I had a blast with it and found it thoroughly enjoyable with an exciting music score.
So those were the main movies that I can remember from this year; I know I have forgotten a few but these are the big movies that stuck with me. 2019 should be a true return to form with the welcome return of Rambo, Terminator and John Wick so stay tuned over the coming weeks and months. Thanks to all of you who have stuck with the site over the dark times earlier this year; here's hoping to a happy, healthy and successful new year to all of you.