From the lavish diamonds of Breakfast at Tiffany's to Sex and the City's bold statement pieces, the jewellery that adorns our favourite Hollywood starlets often captivates us as much as the films themselves. The accessories donned on-screen become iconic symbols of the characters and their glamorous lifestyles. Though your reality may pale in comparison, you can still infuse your collections with a bit of that big-screen sparkle and create luxurious outfits fit for an A-lister. It simply takes a strategic eye and a few key pieces to channel the allure of cinematic style and elegance. This post will proffer four suggestions you can use to recreate cinema history and create a style that you love and feel comfortable with.
Check Online For The Latest Fashion Developments In Movies
Perhaps the best way to recreate the dazzling looks from your favourite films is to stay on top of the latest trends that grace the industry. As new movies are released, you'll find no shortage of entertainment sites and fashion blogs detailing every bauble and bijou making a cameo on the silver screen. Monitoring these trends enables you to hop on the trends as they come around and put you at the forefront of fashionable choices. Once you've found a piece or pieces, you can go online jewellery shopping to pick up the items before they become popular and more expensive. With some savvy online research, you will stay steps ahead on channelling the most coveted looks and make yourself stand out among the crowd.
Find Inspiration In Classic Films
If you are more into timeless appeal, you might want to get your inspiration from classic films when beauty has a different meaning. While all stars are beautiful in their own right, there is something about fashion from yesteryear that transcends time and makes you look a million bucks. Think Marilyn Monroe, Audrey Hepburn, and Elizabeth Taylor et al. These girls had style abound and set any film they starred in alight, not only due to their outstanding performances but also thanks to the jewellery that adorned their figures. Old Hollywood glamour is a remarkably fertile source to mine for ideas, particularly when considering what sorts of materials work best with which outfits.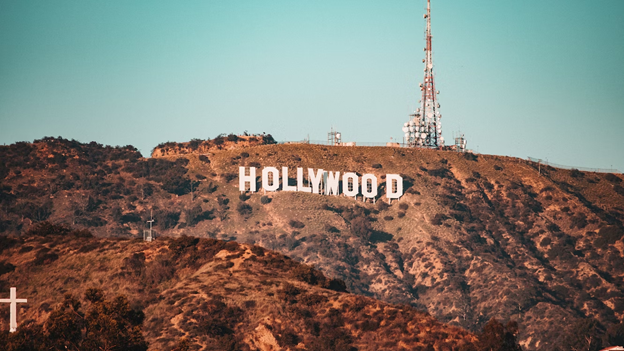 Stay Abreast With The Latest Trends
While classic films provide a vast amount of inspiration, staying up to date with current events can also ignite a fervour for new ideas to take advantage of. While recent trends come and go like the tide, knowing what's hot and what's not right now can fuel creativity and encourage you to take the sorts of risks you might otherwise avoid. Let current crazes spur you toward experimentation, including edgier designs that modern stars might be using, and see if they fit with your contemporary aesthetic.
Accessorize With Confidence And Own What You Wear
The final point is to ensure that whatever you choose fills you with enough confidence to own what you wear and do so with aplomb. Once you have found a few pieces you believe to fit in with your existing aesthetic, don't be afraid to accessorize them with as much of your wardrobe as possible.
There is nothing quite like the feeling of wearing something similar to your favourite film stars as they ply the boards, so to speak. By following the ideas in this post, you will be well on your way to recreating your magic wherever you choose to tread.