Once again, indie action cinema is stepping up to entertain the masses in these difficult times and today we have an all-new 2nd trailer for the awesome looking sci-fi action film Monsters of Man which stars the always game Neal McDonough ("Minority Report," "Captain America," Netflix's "1922" and "Altered Carbon") and Jose Rosete who has been featured in such films as Lowlife as well as doing motion capture and voice work for "Resident Evil: End of Zoe".
Helmed by Mark Toia who funded the project entirely, we got some exclusive stills and key art for you as well so check out the goods below.
MONSTERS OF MAN is an action packed, suspenseful sci-fi thriller that reveals the terrifying dangers of sophisticated AI robotics used for military applications when a corrupt CIA agent (Neal McDonough – Minority Report, Captain America, Netflix's 1922 and Altered Carbon) conspires with a robotics company to field test highly advanced prototype robots with the aim of winning a lucrative military contract. Their plan is to drop the robots into the infamous Golden Triangle to test their battle skills on unsuspecting armed drug cartels that no one will miss. The illegal mission is a disaster; haywire robots slaughter an entire village of innocent people. The brutal massacre is witnessed by a group of volunteer doctors on a goodwill mission.
Everyone is considered collateral damage when you need to hide the truth.
In his spectacular directorial debut, Mark Toia delivers high-end storytelling, capturing incredible performances, with all aspects elevated by incredible visual effects. All within a nightmarish vision of how deadly mechanized AI can go horribly wrong! Audiences at the Sydney Science Fiction Film Festival gave the film the win with rapturous applause. The general consensus at the post-screening bash was… F***ing Awesome! INDIE FILM HUSTLE were so blown away, stating that "Monsters of Man is one of the best films they have seen in 2020. A must watch!"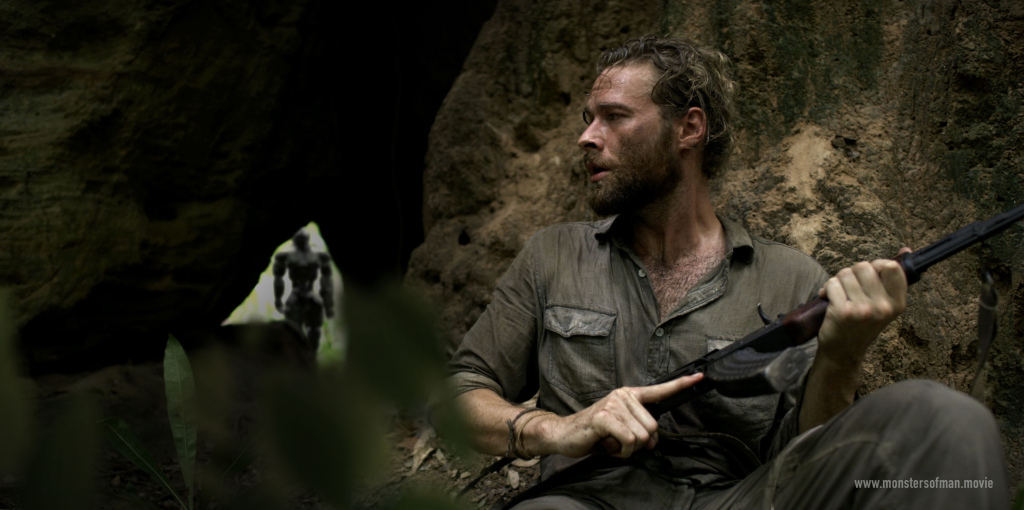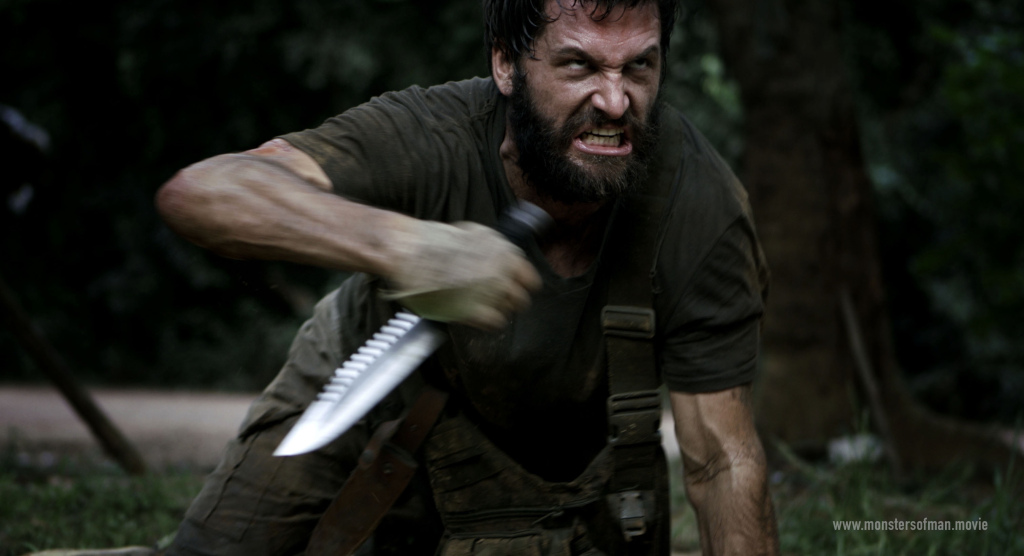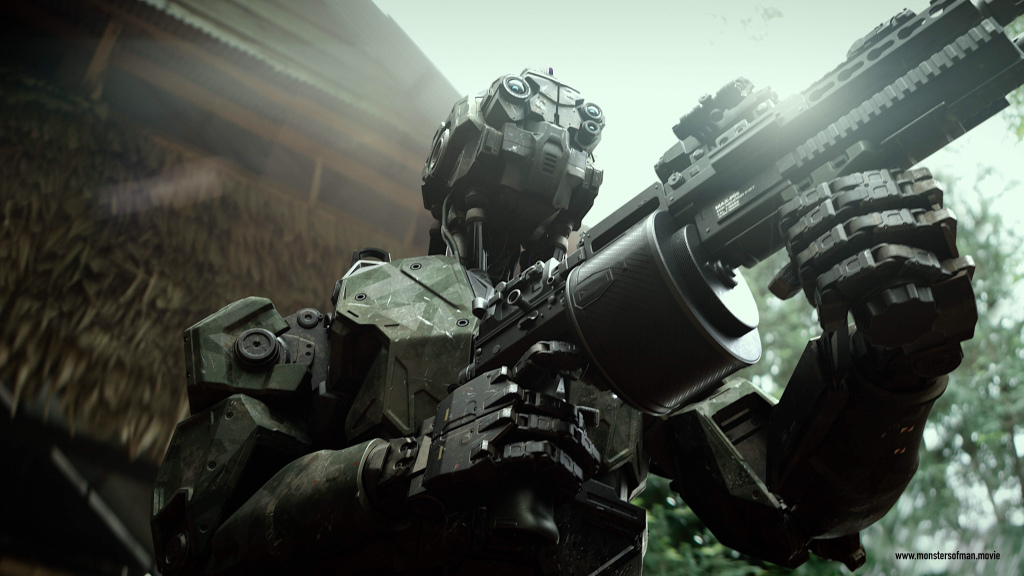 To say that this film is ambitious is a huge understatement and the finished product, judging from the trailers, has the movie looking like a big time summer action extravaganza with stunning cinematography and fierce action set pieces. This one is way up on my must see list and expect a full report on it in the future.
The movie is available now on Amazon Prime and hits DVD on December 22nd.
ABOUT THE DIRECTOR:
Self-funded Director Mark Toia's sci-fi action film 'Monsters of Man' is a ground-breaking result in independent film making – some called him mad at the start – but after seeing the film, the term "Maverick" was used in Australian news Sydney Morning Herald and Melbourne's The Age. The critics agree, he's done a Hollywood film on an indie budget! How?!
Not only did Toia self-fund, direct, produce and do VFX for his highly ambitious sci-fi extravaganza, but he's distributing it himself as well, rejecting all the big Hollywood offers that were made and to go it alone. In the industry, these ideas are unheard of, is he actually crazy… or genius? Time will tell.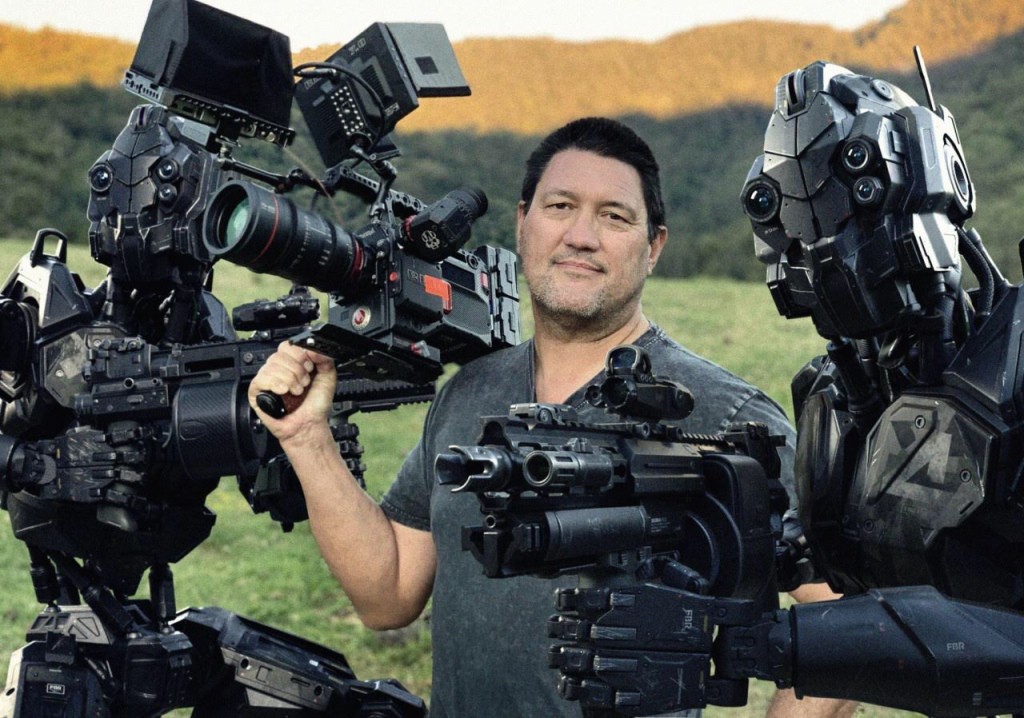 Crazy or not, he considers it as a commercial creative experiment as well as a calling card to Hollywood. And with the many large scripts coming from around the world, the movie is already achieving the latter.
Originating from a very successful career as an advertising photographer, Mark Toia was encouraged into directing TV commercials by his clients. They implored him to bring his exceptional eye to the screen. 20 years on, Mark has become one of the world's most sought-after international directors and is now receiving scripts from Hollywood's finest. Toia's ability to deliver a stunningly artistic story full of drama through to shooting a fast and furious action piece is only a glimpse into what he can deliver.
Toia's legendary cinematography skills, vast post-production VFX knowledge, joined with his ever-evolving mind and machine-like work ethics make him the perfect choice for any film production. His passion is to capture incredible performances within an image that emotionally compels. This combination puts him squarely at the forefront of today's film & TV industry, and he's touted as being the next hot property.
Source: Action-Flix