Unmissable
Summary
A Kind of Magic: Making the Original Highlander is not only a must-have for fans of Highlander but also anyone interesting in filmmaking really delving into the nitty gritty about getting a movie made and the challenges that ensue. Essential.
Plot: The story of an immortal Scottish warrior battling evil down through the centuries, Highlander fused a high-concept idea with the kinetic energy of a pop promo pioneer and Queen's explosive soundtrack to become a cult classic.
When two American producers took a chance on a college student's script, they set in motion a chain of events involving an imploding British film studio, an experimental music video director still finding his filmmaking feet, a former James Bond with a spiralling salary, and the unexpected arrival of low-budget production company, Cannon Films.
Author Jonathan Melville looks back at the creation of Highlander with the help of more than 60 cast and crew, including stars Christopher Lambert and Clancy Brown, as they talk candidly about the gruelling shoot that took them from the back alleys of London, to the far reaches of the Scottish Highlands, and onto the mean streets of 1980s New York City.
With insights from Queen's Brian May and Roger Taylor on the film's iconic music, exclusive screenwriter commentary on unmade scripts, never-before-seen photos from private collections, and a glimpse into the promotional campaign that never was, if there can be only one book on Highlander then this is it!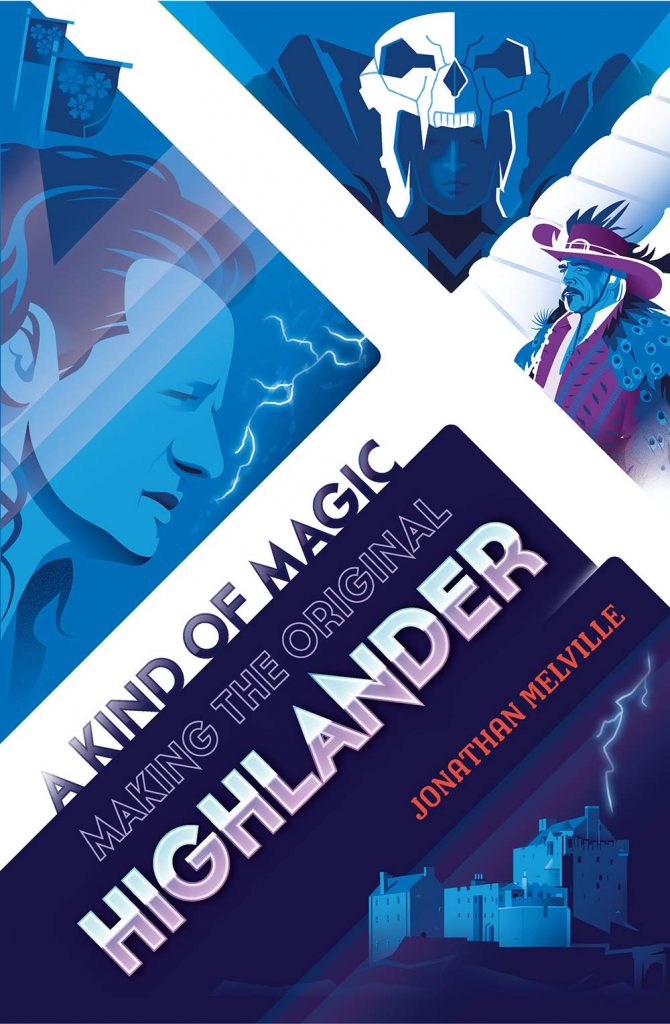 Review: As someone born and raised in Scotland Highlander was regularly viewed in my household and to this day I need to give it a watch every few months. The fact it is still being talked about 35 years after its release (with several sequels and TV spin-offs) the franchise, like the film's protagonist seems to want to live forever.
A while back I was sent a book on the making of the film which was written by fellow Scot Jonathan Melville and is a must-have if you are a fan of not only Highlander but also if you just enjoy hearing about the filmmaking process and all the trials that come with it.
Melville is a fantastic writer who has clearly done his research giving us stories and interviews we've never seen or heard before and it gives great insight into how the film was put together.
I had no idea that Christopher Lambert had such poor vision or just how generous he was as a person; there is a nice story about how at one point a crew member's cat passed away so he bought her a new one. There are some wonderful anecdotes about Sean Connery as well especially any time golf is involved as we all know how obsessed he was with it. There are interviews with Christopher Lambert as well as Clancy Brown who infamously played The Kurgan; I still consider him one of the best villains of the 80's. We find out how Brown was trying to get the look of the character right giving us details I had never heard before.
Many of the cast and crew are also interviewed including director Russel Mulcahy who came from a music video background bringing his amazing visual style to the film.
This book really shows the hard work that goes into creating a movie and also talks with some of the extras that worked on it so every aspect of the film was explored.
Overall, a lot of time and effort has gone into putting A Kind of Magic: Making the Original Highlander together so if you are a fan of Highlander then this is essential for the collection with engaging stories and interviews with nearly everyone involved.