Source: Tomb Raider via Facebook.
When Warner Bros. rebooted the movie incarnation of legendary action star Lara Croft in 2018's Tomb Raider, it is clear that the studio was hoping they had laid the foundation for another behemoth of a cinematic action franchise. Mixed reviews and a poor performance in the box office have sparked rumors that Alicia Vikander will not be returning in the leading role, leaving the movie future of the character Lara Croft shrouded in doubt.
Vikander looked at home in the role, balancing impressive action sequences with moments of subtle emotion. Despite her status as an Oscar-winning actor, awarded for her supporting role in 2015's The Danish Girl, Vikander is not yet the kind of name that can carry a franchise. Studio executives may have hoped that the strength of the Croft brand and the film's story would counteract this, but reports from Movie Web suggest that the studio is reluctant to make a sequel with Vikander.
This could be a consequence of Vikander's desire to pursue other genres and not become typecast in a way that many who have led action franchises have experienced, but whatever the motivation it looks set to keep Lara Croft from cinema screens for the foreseeable future. While people are becoming increasingly comfortable with Hollywood's tendencies to reboot and remake, bringing back Croft so soon with a different actor would likely alienate audiences.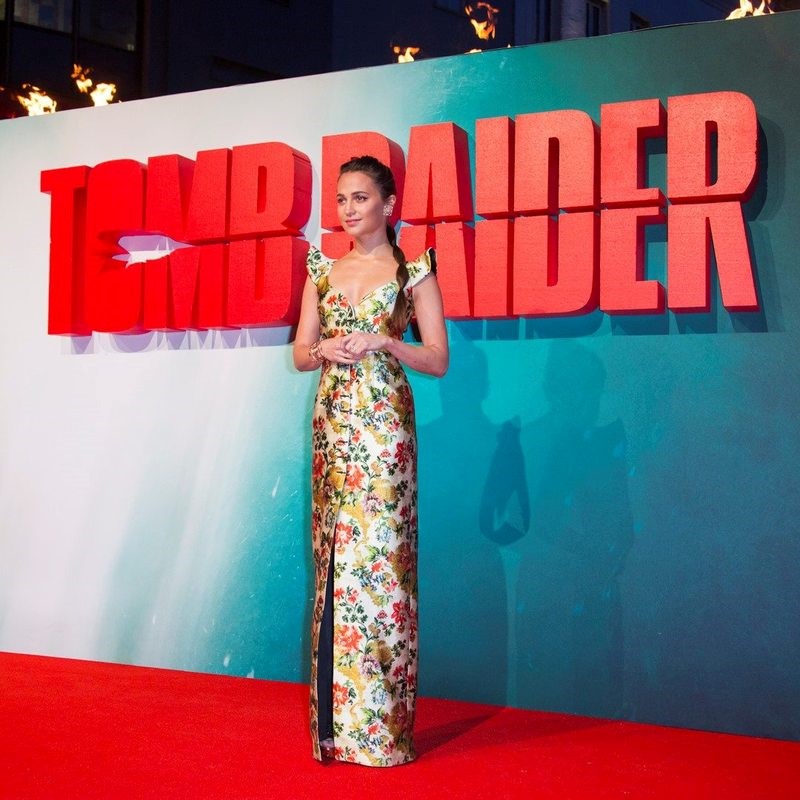 Alicia Vikander. Source: Tomb Raider – 2018 via Facebook.
Croft continues to be an important character in the world of gaming, so her appearances in other media could keep the popularity of the brand ticking over while the studio decides on the next cinematic move. While sales figures of the most recent Croft video game, Shadow of the Tomb Raider, have been lower than expected, the adventurer will always have a place on consoles. Shadow is the twelfth instalment in the main Tomb Raider series, with Square Enix asserting their desire to keep that series going.
Croft also provides the theme for the Tomb Raider slot at LeoVegas, the casino rated as February's best from which to get a bonus because of the wide slot selection that includes many games inspired by movies. This slot mixes classic Croft symbols with a sense of adventure to provide a natural extension of the Tomb Raider brand. That sense of adventure was also present in the 2018 movie, despite a relative lack of critical acclaim and box office appeal.
The Assassin's Creed film adaptation starring Michael Fassbender is testament that even the most beloved video games don't always provide the best starting point for a movie, but Tomb Raider shocked many audiences in 2018 by not being as bad as it promised to be. That may seem like the most tentative and back-handed of compliments, but Tomb Raider was a perfectly serviceable action adventure that has received a modest rating of 6.3 on IMDb.
Without giving away explicit spoilers, it is reasonable to suggest that the last few scenes of Tomb Raider were designed to provide the perfect starting point for another Croft adventure. It almost felt akin to how recent James Bond movies have left a thread dangling to be picked up seamlessly in the next movie, even with a change of director and overall narrative focus. These rumors about Tomb Raider's future, as well as Vikander's, are currently nothing more than rumors, so fans of the 2018 movie will be hoping that the studio and star can come to an agreement to pick up the story.