One of the UK's best known and successful independent film producers, Jonathan Sothcott has made over 40 movies and has cornered the market for British crime thrillers through his Hereford Films outfit. Britain's youngest television executive when he ran The Horror Channel aged just 24, Sothcott has been producing movies for a decade, working with a galaxy of stars including Mark Hamill, Jason Statham, Ray Winstone, Sheridan Smith and Richard E Grant. His films have sold well over a million copies on DVD and in 2014 he negotiated a landmark deal to make 4 films per year for American network Starz. In 2018 his film The Krays – Dead Man Walking was the biggest non-theatrical film on DVD and he won 'Most Innovative Film Production CEO' in the CEO Monthly Global CEO Excellence Awards.
---
We Still Die the Old Way is coming soon; how is it to reunite with the cast again?
We Still Kill The Old Way was one of if not the happiest films of my career. I absolutely love working with the principal cast, particularly Chris Ellison and Ian Ogilvy, both of whom are close friends – I see Chris a lot and talk to him every week and meet up with Ian in LA whenever I am there. What makes the film stand out is the absolute quality of these and the other actors – major film and TV stars in their youth, who the industry has neglected or overlooked. I absolutely idolised these guys growing up and its an absolute pleasure to work with them.
What do you want audiences to take from it?
'Die' has had the longest development of any films I have done – there are so many characters, so many loose ends to tie up: its like a bargain bucket MCU film! We have been through half a dozen writers and half a dozen directors. Some just want to make a film, any film, and because I'm the guy who gets films made they jump on a project like this without really understanding it. I was disappointed with the second film, apart from an absolutely brilliant performance by Billy Murray it was decidedly lukewarm, and I am determined that the third one is the best of the trilogy – I want audiences to have a sense of humour and be satisfied: to feel that we made a film that we believe in, not just cashed in on the previous films' success. People tell me so often how much they love the first film: I want them to feel the same about this one.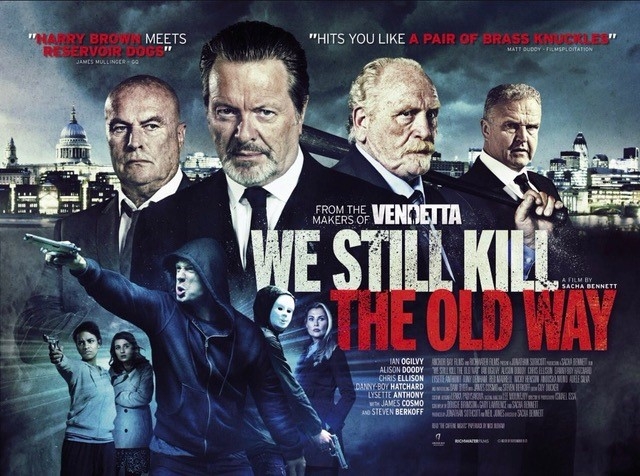 Trappers sounds like it will be right up our street and the fact that it is based on a true story makes it even more intriguing. What details can you give us about that?
Trappers was a spec script written by an actress called Jade Asha and based on a true story about a girl who, faced with mounting debt, becomes a cocaine dealer and finds herself caught up in – and ultimately manipulating – a South London drug war. It has a similar vibe to Kidulthood and it's a film I'm really excited about. I've signed an incredibly talented female director who we'll be announcing soon and I am really enjoying the female perspective from both writer and director on what is traditionally a male-dominated genre.
How is the casting coming along?
We're still in development on the script but the project came to me with an actor already attached who is not only a very good friend of mine but someone the Action Elite audiences will love. All I can say is look for announcements around the end of the summer.
Incidentally, the one question I get asked more than any other is how people (most actors, but not always!) can get cast in my films. We post all the open castings (and by open I mean the ones that are not cast without audition) on the Spotlight website (Spotlight is a UK actors' directory) which means all agents see them and can apply for them. There's no queue jump for this and we don't just cast randomly when we're not actually making a film (I don't think anyone does although in this industry you just never know any more!). What doesn't help is just randomly emailing/messaging producers/production companies your reel etc asking people to view it. We don't have time and if we're not casting, we're not thinking about casting.
Something else I get asked (only by actors, never by audiences) is why we use the "same old faces" and not use new talent. Well we do use new talent, I have given more breaks than Bruce Lee, but the simple fact is that established and well-loved faces on posters/covers give retail and distribution the comfort to actually sell the films. The market is getting increasingly hard and stars are more and more important. So it isn't some old boy's network, its commercial reality.
Any word on Vendetta 2?
I get asked this a lot and the simple fact is that Danny Dyer is now contracted to the BBC and they are very unlikely to let the star of their top family show go and do an independent movie where he's pouring concrete down people's throats. And good luck to Dyer: people love him in the show and he's winning lots of acclaim and making decent money. My view is that Vendetta is Dyer's gig and that without him there's not much point in doing a sequel. One thing I have learned though is that things change and you can never say never!
What do you look for when you are sent a script, anything in particular?
A bribery cheque! No the key rules of scripts for me are concept/genre, tight storyline (no more than 100 pages) and whether it can be made on a sensible budget. I'm not looking for sci fi, period pieces, comic book movies etc. You can't compete with Marvel and Star Wars and I don't want to be in that business. Good strong characters, action, thrills. You don't need to reinvent the wheel with genre movies: often their familiarity is part of their appeal.  Oh and never tell me something is "noirish" even if it is – noir is an instant turn off to producers!
How do you know when you've found the right choice for a director?
When the picture makes a million dollars! It can be difficult being a director for me – mine is a producer-lead (read: producer-controlled!) business and there's no room for auteurs. I went through a phase of being known as a bit of a director killer but I just can't carry people in business. At the minute I am working with a group of directors who are very very talented but are also realistic and commercial: guys like Ronnie Thompson, Nick Moran, Adam Kelly. The producer/director should be on the same team and it's a damn sight easier when they are. At the end of the day its all about getting that ship to port: there's no room for ego. I must say my favourite director to work with has always been Martin Kemp – we did my first short film together more than a decade go and working with him is just joyous. We are always on the same page.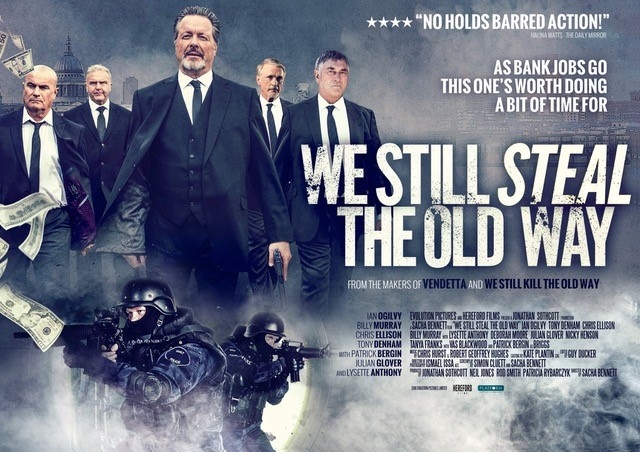 There are several other projects in the pipe line like Reckoning Day, Knifer & Operation Tornado to name just a few. What can you tell us about them?
Reckoning Day is a terrific home invasion movie – it's a London gangster home invasion film, I think that's a winning combination. There's a great cast – Chris Ellison, Nick Moran, Janine Nerissa etc and the writer/director is a very talented lad. He did a terrific short film called Done In starring the marvelous Guy Henry and, in my view, elicited Vinnie Jones' best performance in Kill Kane. Knifer is based on the best-selling book by Ronnie Thompson. Think Shifty meets Starred Up. Going to be absolutely brilliant: very powerful and timely as knife crime is sickeningly topical at the minute. Tornado, another Ronnie Thompson project, is a super violent balls to the wall prison riot movie. Its one of my favourite projects and I think it will be a huge movie.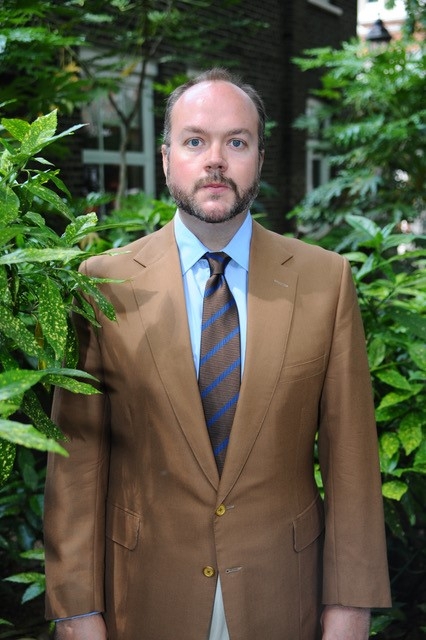 Any other upcoming projects you're really excited about?
Yes, my pet project is called Assault On Hazard Rock, from a concept by cult movie legend David Gregory (Severin Films) – Hazard Rock is a sleepy retirement home in Palm Springs which is targeted by a Mexican drug cartel looking to steal the drugs. What they don't know is that it's a retirement home for mercenaries! I absolutely love this project and I am talking to some bona fide icons of 80s action cinema who have all responded to the material incredibly well. This will be my first American film and I can't wait to get stuck into it!
Thanks for taking the time to chat.
It really is my pleasure – action is a genre often overlooked for decent coverage online and I'm so glad you guys are doing what you're doing.