Cheryl Wheeler-Sanders is known for her work in martial arts and stunts but now she is producing The Martial Arts Kid 2. She stops by to chat with us about the movie and her career.
You produced The Martial Arts Kid and are now working on the sequel; how did you get involved with it and what made you want to produce?
It was a natural segue way into producing, from being a stuntwoman for so many years…  James Wilson, my co-producer and I, have been life long friends, and we had been wanting to do a movie together with real life martial artists for quite some time.  His brother, Don "The Dragon" Wilson, as you know is a world champion kickboxer and martial artist, as well as an action movie star, and the opportunity was ripe for us to do a project together.  We brought in Cynthia "Lady Dragon" Rothrock to team up with Don.  Cynthia is a gracious and class act action star and world champion martial artist herself, and the concept was born and we ran with it…  We brought in other "real life" martial artists, an amazing director, Michael Baumgarten, and we were off and running…
What can audiences expect from this follow-up?
More action!  A bigger cast!  New cast members!  Plenty of twists and turns to the storyline, with good overcoming bad…  James and I strive to produce entertaining movies that have good morals and a good outcome, while providing non stop action and contain a life lesson.  So many movies out there are just non-stop violence… so much so that you almost become numb to the violence.  We strive to produce movies with a good message.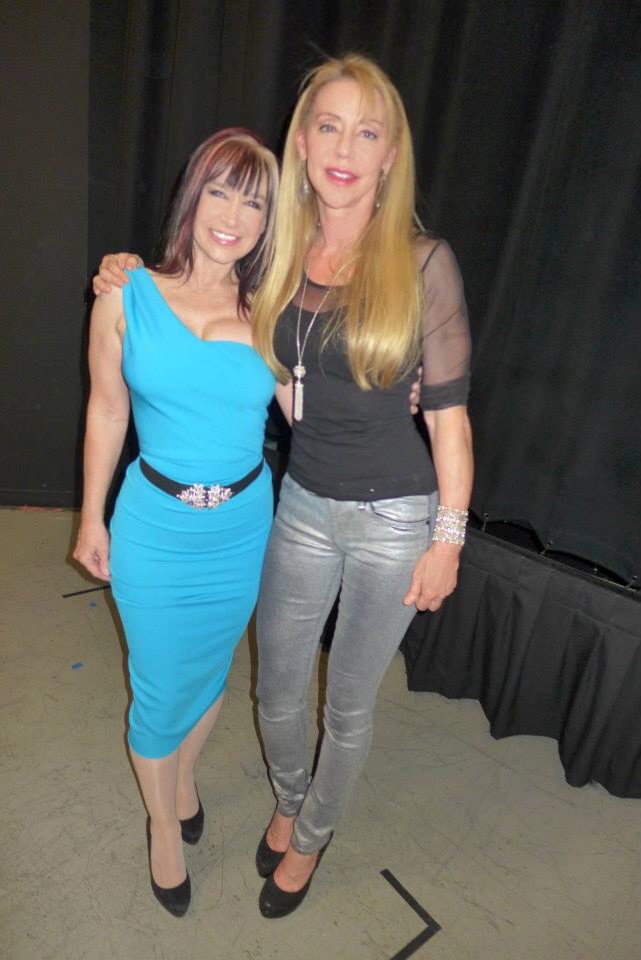 Crowd funding has been a factor for The Martial Arts Kid movies; do you see it as the future of independent filmmaking?
I actually do.  I think their is an art to raising money with crowd funding venues, but it can be done.  It's all about the presentation and how the project is pitched and perceived.  We have been very successful in this arena, and have always raised at least part of our budget through crowd-funding mediums.
What is the hardest part of producing an independent movie like this?
Raising the money of course is always a job in and unto itself.  No one just throws money at you.  Lol!  If it was easy, everyone would be doing it.  James and I both pride ourselves in being a different type of producer…  We are transparent and honest, and truly want everyone involved, from the investors to the cast and crew, to prosper and make money.  Our biggest challenge to date is to find the right kind of distribution, as many distributors tend to take your completed film, and claim that the costs of marketing it has eaten up all the profit, and you are left holding the bag with little to show as return for your investors…  We are not just in this business was for ourselves… We want everyone to prosper.  We are determined that everyone will prosper.
I imagine as a producer every day is different and has their own challenges but do you have a routine you like to do each day?
Not sure what you are referring to, but I am assuming you are just talking about a daily routine in general…  I have been involved in health and fitness my entire life, and at 57, it's more important than ever that I work out and stay fit and in shape.  I am also a certified nutritionist and like to eat healthy and make good nutritional choices as well.  I'm big into a paleo diet (healthy proteins and fats, and minimum carbohydrates.  I believe most people gain weight as they get older because they do too many carbs and too many sweets.  I start my day off with pasture raised eggs and some type of healthy protein (turkey sausage)and a green veggie drink.  I usually do some type of workout to start my day…  a run with my dogs, or a quick visit to the gym, calisthenics, push ups, martial arts in front of a mirror, shadow boxing, kicks and punches, something….  A great stress reliever and a super way to start the day.  For lunch I have some type of healthy protein like salmon on a big bowl of salad with nuts, avocado and all the veggies I can throw together.  In addition to producing my husband and I have several other money making venues in the nutritional industry.  We have an on-line business called Zen Formulas where we sell organic sulfur, and are also involved in a direct marketing company called Vasayo which sells nutritional products.  We are big into health and educating people about health, helping others, and "paying it forward".  My husband and I both have servants hearts, and feel a driving need to help others get well and have a a quality of life that can be raised up by simple nutrition practices and good supplementation.  We live in Asheville, NC… which truly is God's country.  Lots of hiking, biking and outdoor sports.  When we are not working hard, we are enjoying nature and trying to find a balance in life.
You've worked on many movies over the years as a stunt performer; what made you want to work in stunts particularly?
I grew up on the Gulf coast of Florida with 5 brothers and no sisters.  Surrounded by testosterone, I loved doing what the boys do, and I was never one to sit on the sidelines.  All my brothers were surfers, and I was definitely not one of the girls that sat on the beach tanning, watching the boys surf.  I was out there in the waves with them, surfing and swimming and playing right alongside the boys.  My Dad was a great guy, but a bit of a chauvinist (this is putting it lightly)… so I spent my entire teenage and younger years trying to prove to him that I was every bit as good as the boys, and could do everything that the boys could do.  
I got into martial arts when I was 15. Took a karate class at my high school with my awesome sensei, Gerry Blanck, and the rest is history.  Loved the camaraderie, , loved the challenge, and loved the discipline.  From there, I got into kickboxing under Gerry's training and guidance, and eventually became the WKA Super Bantamweight World Champion.  
I segued from this into a career in the movie industry, moved out to Los Angeles, and started trying to get cast in action movie films.  I eventually got cast in a B movie called Nightstalker, and played a punk rocker who gets in a big fight with the lead actor, Chuck Napier, and while on the project, I made friends with all the stunt guys on the show…  They encouraged me to pursue a stunt career, since I was the ideal size to double many of the leading ladies in that era (5'9", 120lbs.).  It was so much fun shooting the action, and doing the stunts that I never looked back.  Very shortly afterwards I got a major stunt job doubling the lead actress Brook's Shields on a 4 month feature film (Brenda Starr) in Florida and Puerto Rico, and the rest is history…  I never stopped working after that.  I was a natural at it.  I felt the most alive when I was doing stunts…  That adrenaline high would kick in right before they yelled "action", and it was truly addictive.  I loved doing stuntwork…  Still do.  One of my dear actress friends, Rene Russo, just called me and asked me if I was up for shooting "Lethal Weapon 5"…  Of course I said YES!  Lol!  They are scheduled to start shooting the sequel early next year!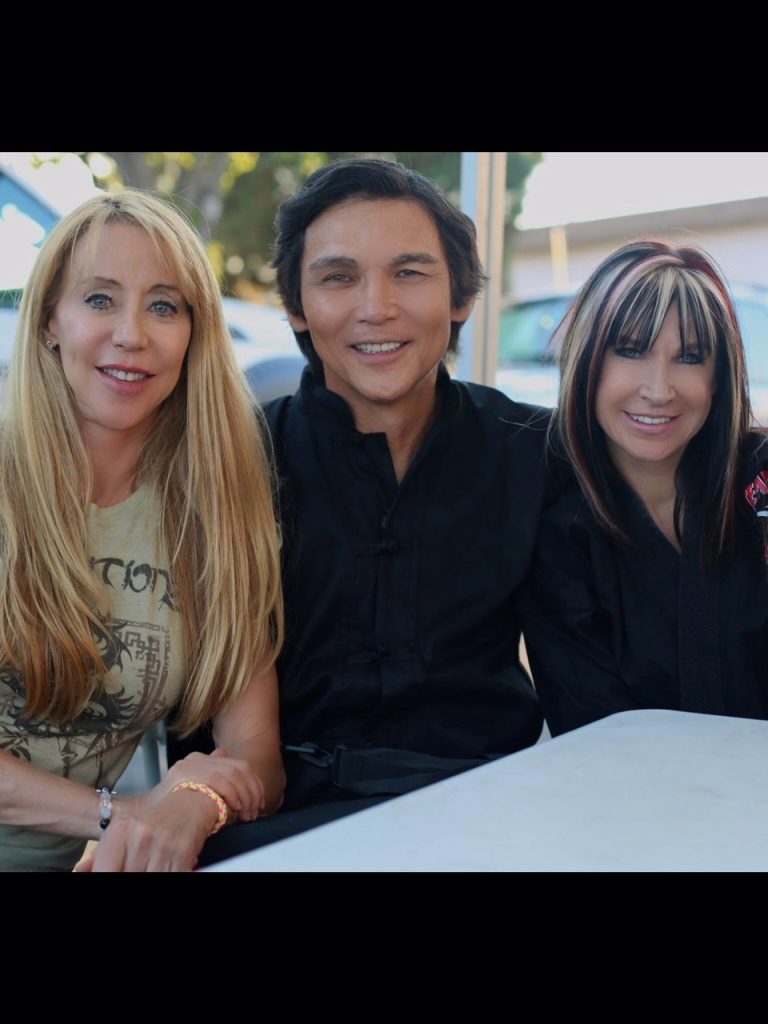 You're trained in various martial arts; do you like to practice every day? How else do you stay in shape?
Yes, I still practice the martial arts, and as I mentioned before, I like to work out in front of a mirror and kick and punch, shadowbox, and stay limber.  I spend a lot of time stretching, and truly believe in things like yoga, martial arts, stretching and other things that keep you limber and flexible.  You can have all the plastic surgery in the world, eat the best food in the world,  but if you move like you are 100 years old because you are so stiff and inflexible, what's the point….  I don't get in the ring anymore and kickbox and I'm not currently teaching martial arts classes daily, but I will always keep the martial arts as part of my exercise regimen.
Have special effects made stunt performers lives easier or harder and do you think they will eventually take over completely from human stunts?
I think CGI and special effects have made amazing cool advances in movie making, but they will never take the place of real life stunt performers.  Nothing can take the place of live action performers.  CGI is still relatively expensive and complicated.  Just my opinion.
There has been a lot of talk over the past couple of years about stunt performers and the Oscars. What are your thoughts on the subject? Should there be an Oscar for Stunts?
Absolutely.  The Academy should be ashamed at not including stunt performers in the Oscars.  I am appalled at how they have resisted this category… one of the most exciting and fun categories in all of movie making.  It really does not make sense.  Everyone knows that these million dollar actors have stunt doubles, and it's a crying shame that they are not recognized for their work.  What would Indiana Jones, Thor, Captain America, Mad Max, Batman, The Avengers, or Transformers, or the Lethal Weapon films be without the stunt work?  The car chases?  The fights? The action? The explosions?  Stuntpeople make the movies what they are….  They absolutely should be recognized!  
Do you have any interest in directing in the future?
None at the moment…  My plate is already too full…
What else are you working on at the moment?
Raising money for The Martial Arts Kid 2, and I just finished working on a film with Rene Russo in LA called "Velvet Buzzsaw".  I am not actively pursuing other movie jobs at the moment, but if someone calls me, I will of course, love to work.  I am looking forward to reuniting with the incredible cast of Lethal Weapon…  to do #5 with Rene.  I know it will be a blast.  I absolutely love working with director Richard Donner!  He is brilliant and so kind.  However, At the moment, James and I are focused on getting this sequel, The Martial Arts Kid 2, off the ground.