Crypto trading, if you're not already familiar with it, is one of the hottest and relatively newest forms of trading on the block. It involves speculating on movements in price through a contract for difference (CFD) trading account, or by buying and selling currency on an exchange. Conducting your crypto trading via a CFD account allows you to do so without actually owning any of the underlying currency, whereas trading on an exchange involves ownership of the cryptocurrency itself.
What used to be an alternative form of investment has become a common part of many people's investment portfolios. Some have even made crypto trading part of their retirement. Recently, however, the cryptocurrency market took a hammering. This post looks at the crash and also how cryptocurrencies have started to become a theme in movies.
The popularity of cryptocurrency trading, and the crypto crash
Crypto markets can be highly volatile, which makes investing in cryptocurrency a thrilling adventure. However, investors in cryptocurrency have more reason to speculate on Bitcoin and other digital currencies than a mere adrenaline rush.
The surges in price observed in crypto markets make this investment option highly attractive to investors who want to make a lot of money fast and can hold their nerve as currencies soar and plummet.
Then there are the facts that cryptocurrencies are experiencing more widespread acceptance in different areas of commercial and non-commercial life. More and more brokers are beginning to offer cryptocurrency, governments are beginning to contemplate how they can make use of digital currency and merchants are starting to accept cryptocurrencies. These reasons, along with the general rise of blockchain technology, have all helped trading of digital currencies to explode.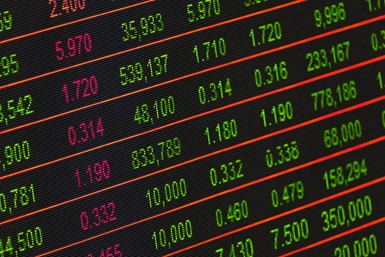 Crypto taking a tumble
For anyone holding Bitcoin, the financial headlines around the currency made unpleasant readings in early November, as the coin took a crash. Inflation, the war in Ukraine, and rising interest rates have all encouraged investors to sell off, and they've been doing this since the start of 2022.
Crashing in the stablecoin market, caused by extreme selling of the special crypto token LUNA, which serves as collateral for the TERRAUSD stablecoin, triggered the crash. Although Bitcoin was able to come back from the turbulence, it took another major tumble later in November, when the crypto exchange FTX collapsed.
Experts have been reminding investors that volatility is to be expected in the world of investment and that if you're formulated a long-term investment strategy of buy and hold, not to panic. They suggest that if you're finding the fluctuations in value a little too much to handle, you have too much skin in the game and that you should reduce your cryptocurrency investment.
The good news is, of course, cryptocurrency is a spendable currency, just like any other. That means investment isn't the only option when it comes to what you can do with these digital assets. If you have a choice of slots vs crypto, why not spend your money on a little online casino gaming and get some greater enjoyment out of your crypto?
Crypto, markets, and the movies
The popularity of crypto now is such that it's even spreading to the movies. Fans can even fund the films they want to see, using a film and TV cryptocurrency called Filmcoin, and can put themselves forward to make films. The production studio, Darkhorse, has made use of the coin and become the first of its kind to be driven entirely by a cryptocurrency.
Darkhorse studio aims to challenge the current status quo in the film industry. The studio will also release some NFTs related to its productions and the music in them.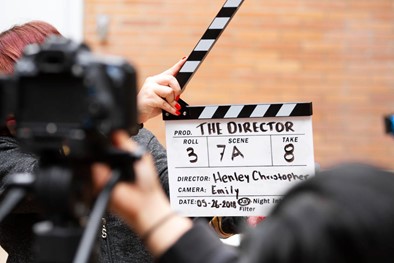 Of course, crypto doesn't just have a hand in the creation of the film, but stock markets and currency trading also feature in several movies. Here are some you'll in which you'll find a crypto theme or scene involving crypto:
Crypto King
This fascinating, mysterious documentary flick on Netflix tells the true story of Gerry Cotton, who ran a crypto exchange and then vanished when things started to go wrong. The lesson is clear: if you're looking for digital currency to buy, only do so on reputable exchanges. It's far too easy to get tricked out of your money.
Trust Machine: The Story of Blockchain
"Trust Machine: The Story of Blockchain" is a feature-length documentary pic and is blockchain-funded, blockchain-distributed, and blockchain-focused. The film looks at the evolution of blockchain, cryptocurrency, and decentralization. One of the big themes is the technology's role in solving major world issues, such as income equality and hunger, and the film also shows how a government, wary of new technologies that it doesn't understand, may oppose blockchain and digital currencies.
The Rise and Rise of Bitcoin
"The Rise and Rise of Bitcoin", from 2014, is something of a classic and has become a favorite with cryptocurrency enthusiasts. This documentary tells the stories of some of the early adopters of Bitcoin and is one of the bigger productions in terms of covering the main points of the story behind cryptocurrency. Through the documentary, the audience learns of the powerful potential global impact Bitcoin will have.
The crypto trading world is volatile and, as a result, highly exciting. There's a lot of money to be made. However, you must be able to tolerate the highs and lows that come with investing in this kind of currency. Watching movies about crypto can teach you valuable lessons when it comes to investing in crypto.