Dan Rizzuto has worked in the film industry for over 20 years due to his Martial Arts and body guarding experience; he is a Brazilian Jiu-Jitsu Black Belt, and a former professional fighter under the UFC legend Frank Shamrock. He has provided stunt coordination and fight choreography for countless movies and TV shows recently having worked on the Netflix series Wu Assassins.
Dan stopped by to chat with us about his career and his feature directorial Torn: Dark Bullets.
---
How are you keeping active during this weird period?
For the most part the last three weeks have been spent battling a really bad case of pneumonia and a few side effects that come with it. So I was spending time in and out of the hospital. Now that I'm feeling better though I've been focusing on writing, prepping for an upcoming Netflix show I will be working on, and working on the publicity of Torn: dark bullets, my feature film which will be released on Amazon in the coming weeks. That and trying to ignore the cabin fever that is settling in! Ha.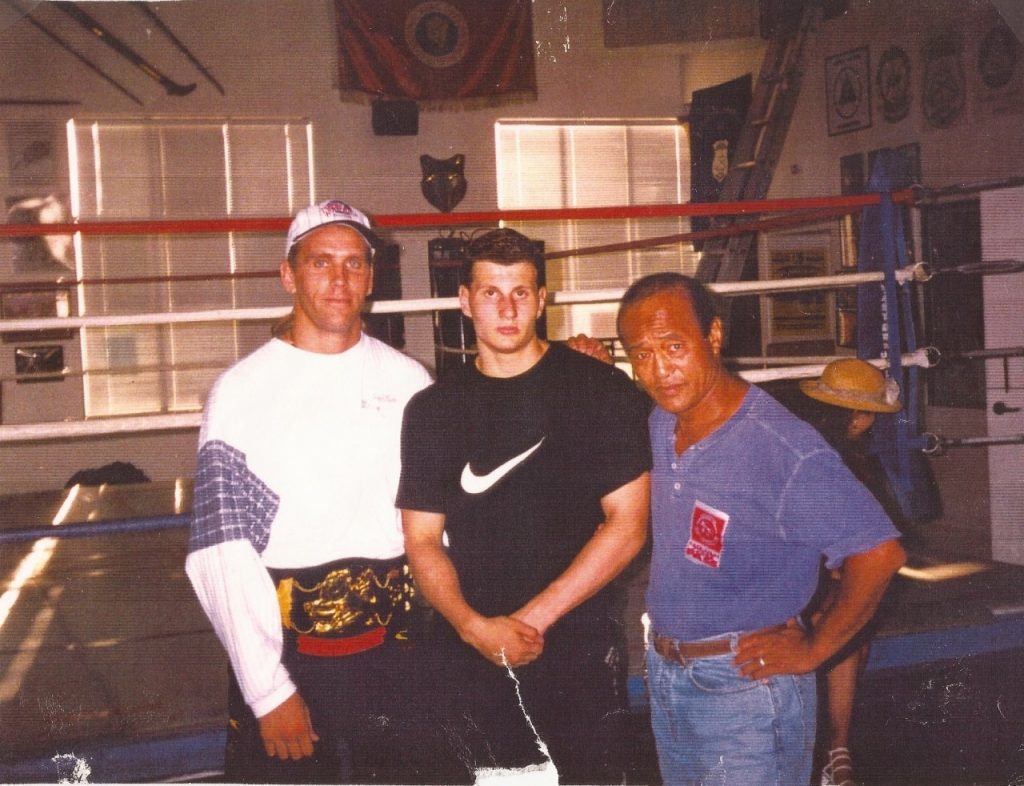 For those who don't know can you tell us about your martial arts training background?
I started training at really young age in Karate, which only lasted about 6 months because I was too hyper for a traditional Karate style class, so I moved into boxing and kickboxing. I trained and competed exclusively in Kickboxing and Muay Thai for around 7 to 8 years before being introduced to the arts of Japanese Shooto, Jun Fan Jeet Kune Do, and the Filipino Art of Kali at the Inosanto Academy through Ron Balicki and Diana Lee Inosanto. I fell in love with those arts and have been hooked ever since. I've also fought in professional MMA while being managed and trained by the former 5x undefeated UFC champion Frank Shamrock, after passing the old school Lion Dens test under him, an experience that changed the direct course of my life. It was a test like no other, one that was both mental, physical and was developed to showcase what kind of heart you had. I remember Frank saying to me before the testing began, 'I don't care if you can fight, I'll show you that, I want to see what you have inside of you.'
Since my last fight in 2005 I've been focusing on the Filipino Arts of Kali, Silt and my journey in JKD. Currently I'm a Brazilian Jiu Jitsu Black belt 1st degree, Jun Fan Jeet Kune Do and Filipino Martial Arts Instructor.
What made you want to get into stunts?
My career path has been a bit of wild ride. Before breaking into the film industry, I was working as a celebrity bodyguard. It was what I thought I wanted to do. That is until I took a job body-guarding a new up and coming actress which would require me to be on set with her all day, every day. It was truly an amazing experience that lead to the path I'm on now. It was on that set I met a 2nd unit director and stunt coordinator named Mike Mitchell that would help break me into the business.
From fighting professionally under UFC legend Frank Shamrock, bodyguarding celebrities, becoming a stunt performer, stunt coordinator, fight coordinator, second unit director, and now having co-written and directed my first feature film. It's been an amazing journey and, in many ways, I feel like I'm just getting started.
You're the founding member of the M1 Fight Design community; what made you decide to create it, and how do you know when you've found the right people to join and what do you look for in potential members?
Well, M1 is a training community rather than a team or stunt group. Although M1 has been compared to 87 Eleven Action Design – the group that has done most of the action films in the last decade for movies like John Wick, Atomic Blonde, Deadpool 2 – we aren't a full-fledged group. My focus with M1 right now it to get as many top performers up to speed on the emerging standard needed to be at the top of the fight game in film.
The days of jab, cross, hook, duck, hook to the head are over. If you want to be considered a top stunt performer in this business you need to know how to fight on film on a level that has never been required before. At one-point fight guys were frowned upon in this business, now they are taking over in many ways.
You recently did the Fight Coordination/Choreography on the Netflix show Wu Assassins; how was that to work on?
Honestly, in the 20 years I've been involved in the film industry it was definitely in the top 3 shows I've been a part of. However, as far as working fight choreography on a TV it was the top show, I've ever been a part of. It was the first time that I was able to throw complicated sequences into a show and have them all come to life as planned. The time we get on a TV show compared to a feature film is usually less than half.
The majority of the cast are all trained in various style of martial arts; how challenging was it to put fight scenes together to utilise their individual skills?
It was such a refreshing experience working with top Martial Art talent. Having the ability to systematically develop each character was one of the best parts of the experience. Once we read over the scripts and spoke with the show runner, John Wirth for more back story, we decided on a direction for each character. Since everyone had their own personal history with the Arts, we decided to focus the main aspects of their character toward what they already knew. This way we could add more complicated movements to each fight while knowing we weren't going to get as much time rehearsing as we would like. That's just how TV goes. But everyone put their heart and souls into the action on Wu.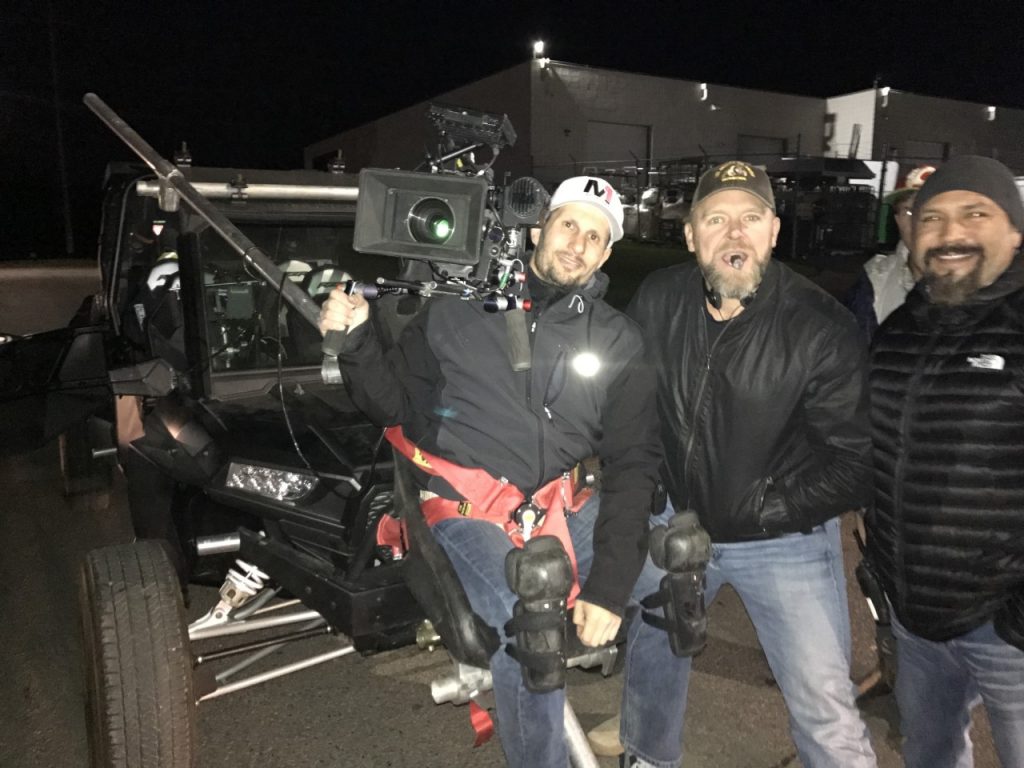 I can't wait for Boss Level which you coordinated the fight scenes for; what can we expect from that in terms of action?
I believe the film is going to be one of the best films released this year. It's hilarious, and one of the best films Joe Carnanan has put out in my opinion. I put together the fights for the show and rehearsed some of the actors, but ultimately wasn't around for the film of it as I went on to another project.
You've also moved on to directing with your feature film debut TORN: Dark Bullets which you also co-wrote and produced; how did you come up with that concept and how long did it take to write?
I couldn't be happier with the choice of film for my feature debut. I've directed commercials, music videos, and 2nd unit directed, but nothing compares to seeing a film through from beginning to end. It's a different experience when you're hired to direct something and everything is in place for you. TORN, was the first film for my production company, Cerebral Monkey Entertainment Inc, and we are excitingly looking forward to the next ones.
The concept for Torn was partly based on a short film script I read from my good friend and amazing actress Sharon Taylor. She mentioned to me that she had a short film that she wanted to shoot. I asked if I could read it and while reading it, I knew I had to make it into a feature. While reading her words my mind started to wonder on a slightly different direction and how we could use this opportunity to tell a story on a topic that doesn't seem to be getting any better in our society. What most people will find strange is that it's not an action film. It's a dramatic thriller. I've done so much action in 20 years that I wanted to focus on a story that can make a difference, a story that meant something.
We wrote Torn in only 15 days. We focused on it full time and spent at least 10 to 12 hours a day on it.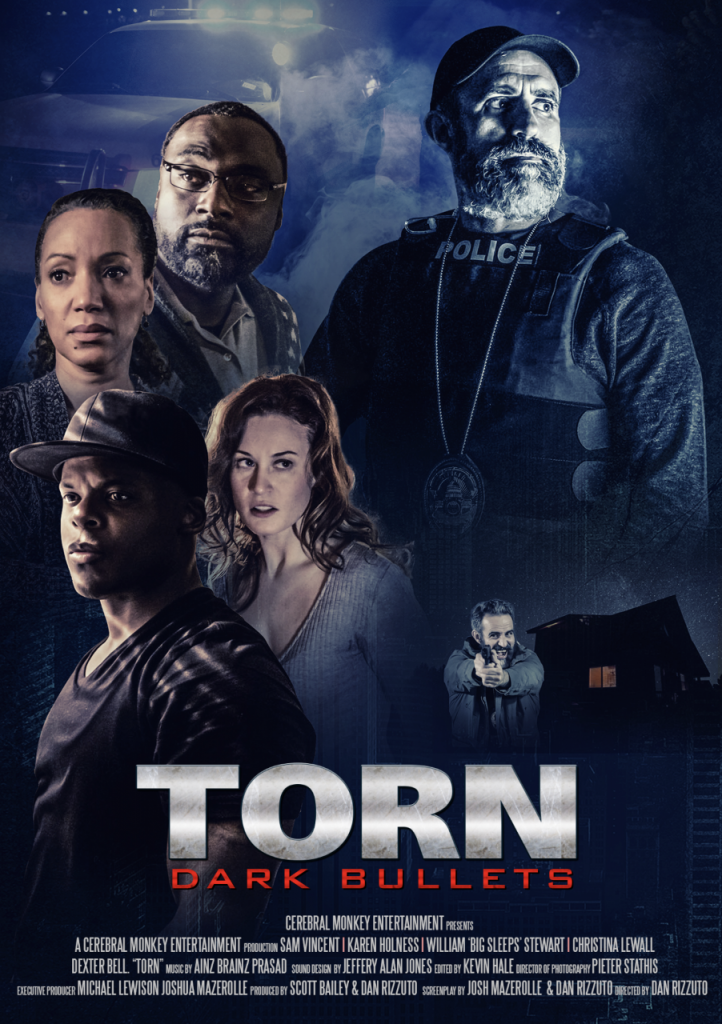 What is your process for writing a script?
For me, writing is the ultimate creative outlet. I don't pressure myself to have a script ready by a certain date. I want quality, something that hasn't been written before. The first step I always do is write a story map. More or less a point form version of the story from beginning to end. I also will work on character development by writing back stories for each potential character. If it's a TV show I would also have to write a TV bible for the show which some would be done before starting on the script and the rest once the pilot of first episode were completed. It's a process I thoroughly enjoy.
What would you like audiences to take away from TORN?
More than the film itself I would like people to see Torn as a success of attrition. This was a project that became what it is from the ground up because of the determination of a select few. Believe that anything is possible if you want it to be. I started with a thought, that thought turned into raising the capital to shoot the film and here we are now. For me it's a fantastic example of what an independent film can be. It is a heavy film with a harsh message, but because I didn't give up and surrounded myself with amazing people we are now going live on Amazon in a few short weeks. Our budget was very small but we pulled it off none the less.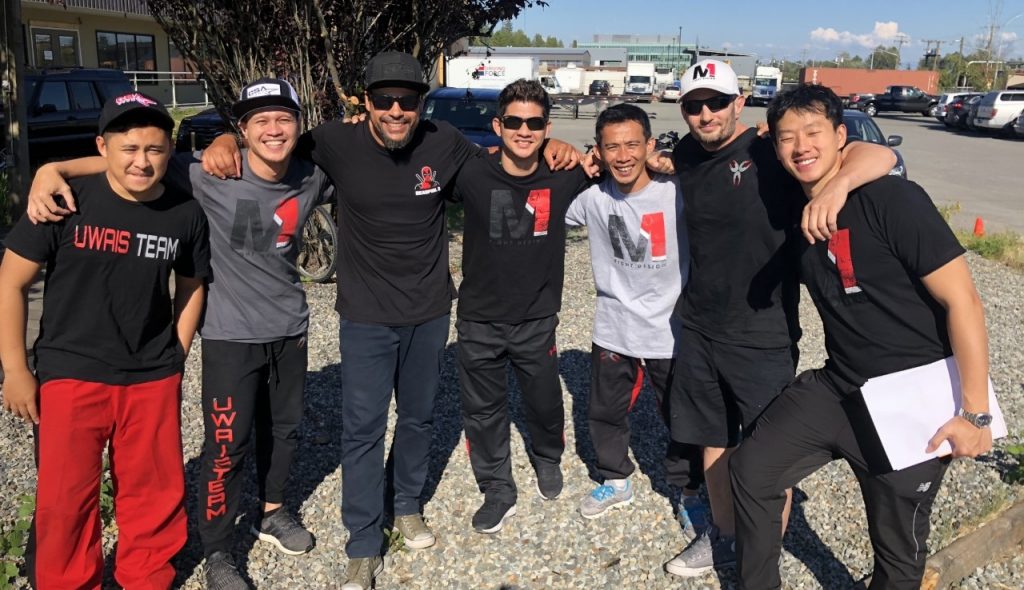 What else are you working on in the future?
If all goes to plan, I'll be working for Netflix in South Africa on a new TV show they are developing. As far as my company projects, we are working on an action film that will be shooting sooner than later in Indonesia with the Uwais team. (Iko Uwais's team). So, lots happening and very much looking forward to future collaborations with some amazing people and companies.
What advice would you give to anyone wanting to join the stunts industry?
When one succeeds, we all succeed. Support each other in your never-ending goals of chasing dreams. Life is too short and we all need to look out for each other more than is happening now in the industry. Fear and Ego have no place in film. We die with nothing we've attain during our journey so give all you can to those around you. Stunt work is all about networking. Even if you are insanely talented if you don't have connections to the business it will be hard to break in. From all those I see trying to break in it really does feel like a 10% break in rate. Stay diligent, if you really want it, make it happen. Train with those that are already in the business. Meet those who have the experience you need to be a success and keep an open mind. Want to learn, and soak it all in. The truth is this, if you have nothing to offer a coordinator why would he hire you? Take as many courses as you can and build up your skill set as much as you can. Driving, swimming, scuba lessons, fight training, conditioning, horseback riding, wire work, high falls…etc. Just get all you can in your tool kit. Work with new up and coming performers by shooting your own fight sequences, it's a great way to learn and practice what you will have to showcase on set. And if you can, volunteer on as many sets as you can! It's a great way to learn how to do certain things you can only learn on an active set.
Thanks, so much for chatting and please stay safe.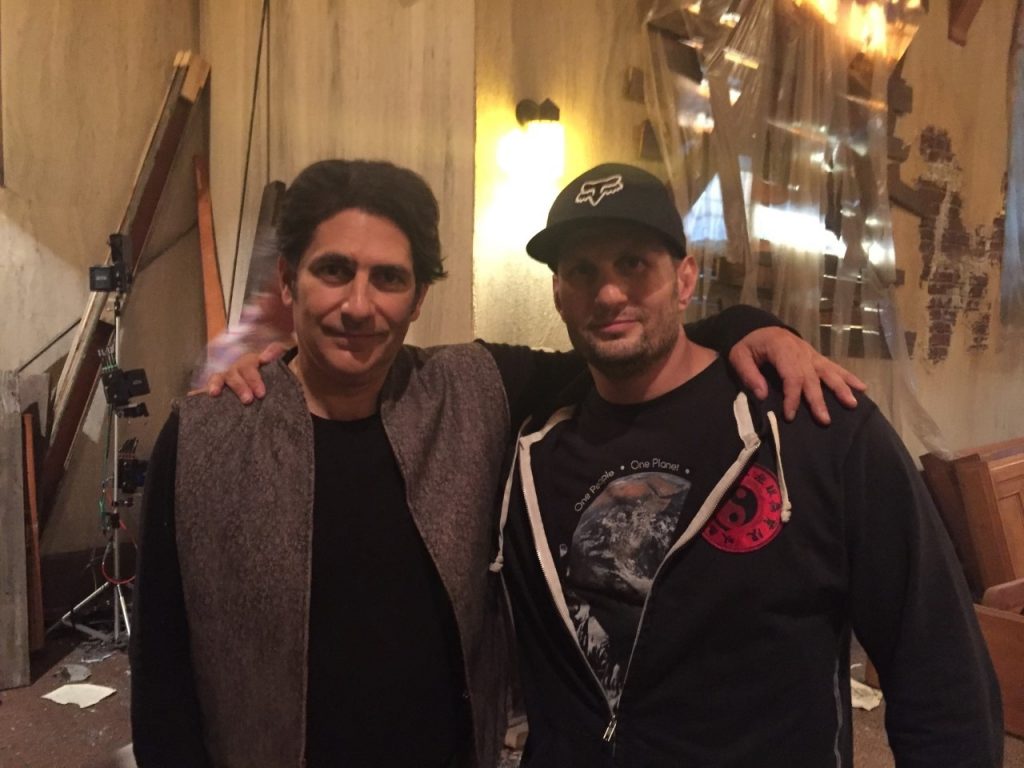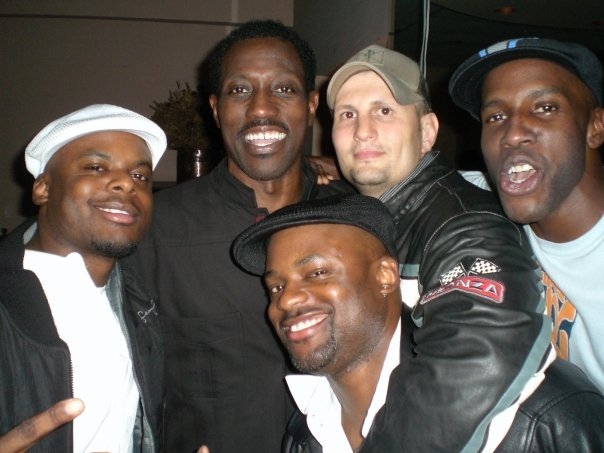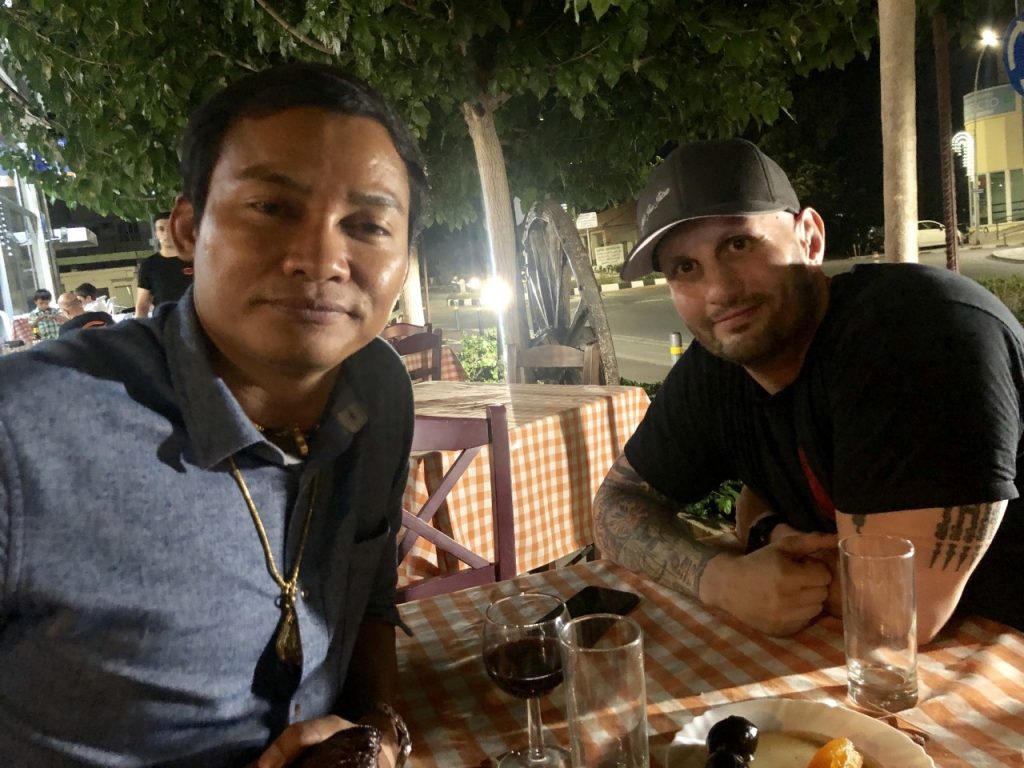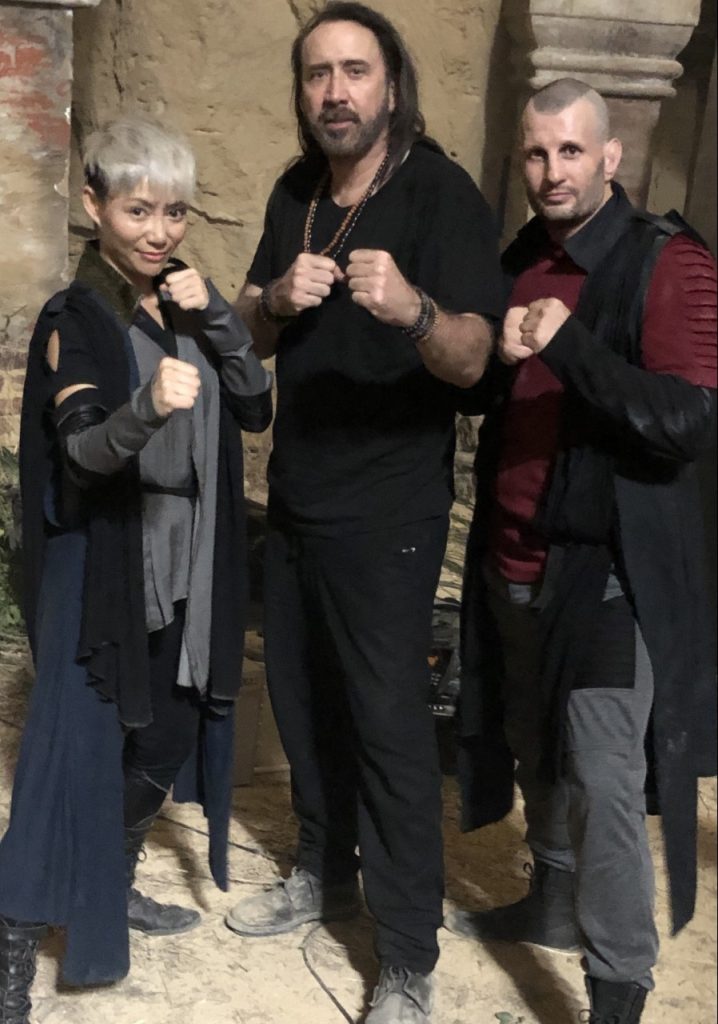 *All photos courtesy of Dan Rizzuto*