One of Jean-Claude Van Damme's many upcoming projects is the action thriller We Die Young; in case you didn't know the synopsis is as follows:
Washington DC. A symbol of freedom and power in the eyes of our nation and the rest of the world. But in the shadows of the looming monuments and majestic government buildings, lies an underworld very different from the well-recognized images of our nation's capital – a world ruled over by violent gangs and ruthless drug dealers. 
WE DIE YOUNG is a fast-paced crime thriller taking place over the course of 24 hours in the brutal drug slums of DC, where a young Hispanic boy dreams of finding a new life for him and his younger brother. When a traumatized ex-soldier comes into the neighborhood to fulfill a promise he once made, an unusual opportunity arises that will change their lives forever.
According to JCVD Fans Forum the director did 7 years of research working with veterans of Iraq and Afghanistan, local DC cops and even former gang members who granted exclusive access into the highly insulated world of what the FBI considers to be America's most dangerous gang.
MOVIE GENRE: a fast‐paced crime thriller/drama (American neo-realistic thriller)
LOCATION: Bulgaria
DIRECTOR: Lior Geller
PRODUCER: James Portolese, Gabriel Georgiev
WRITER: Lior Geller
CAST: Jean-Claude Van Damme as sympathetic war veteran named Daniel.
It's apparently already finished production so we may get a trailer and release date soon.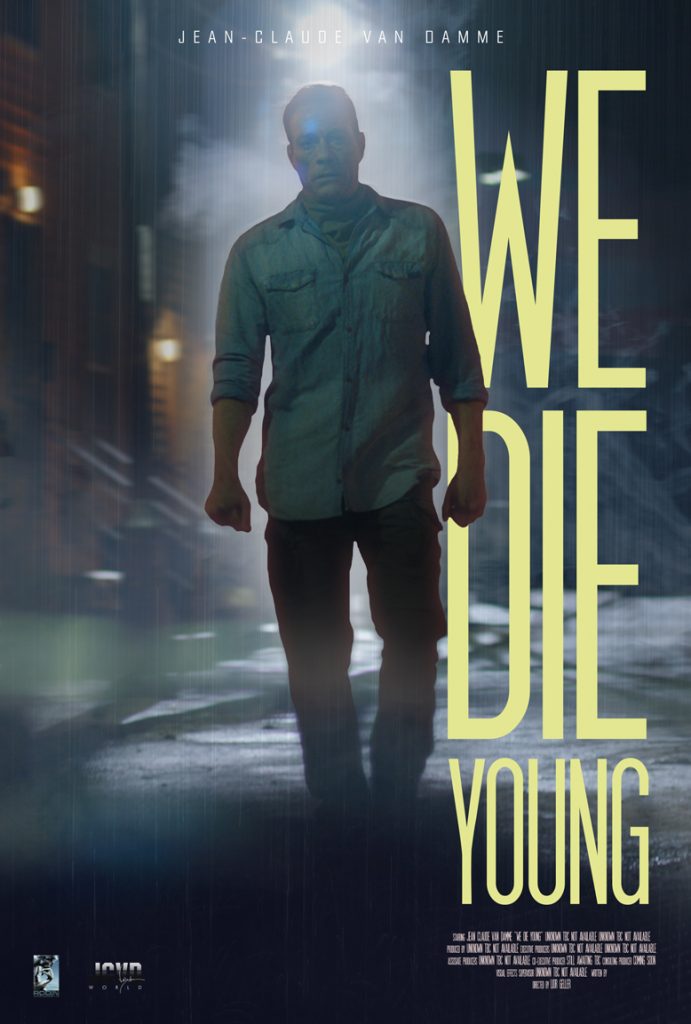 Source: JCVD Fans Forum