IDA RED is written and directed by John Swab (Body Brokers, Let Me Make You a Martyr) and stars Josh Hartnett (Wrath of Man, "Penny Dreadful"), Sofia Hublitz ("Ozark"), William Forsythe (The Devil's Rejects, Raising Arizona), Deborah Ann Woll ("True Blood"), Frank Grillo (Boss Level, The Purge franchise), and Academy Award winning actress Melissa Leo (The Fighter, Prisoners, Frozen River).
Plot: Crime boss Ida "Red" Walker (Oscar® winner Melissa Leo*) turns to her son, Wyatt (Josh Hartnett), to pull off one last heist to get out of prison. But with the FBI closing in, Wyatt must choose between family and freedom in this high-octane thriller.
John Swab stopped by to chat about the film with us.
---
How did you come up with the initial concept for Ida Red?
My producer Jeremy Rosen and I, we kind of sit down after each movie we made and talk about what we see next and what interests us and where we want to go. After making a movie called Body Brokers that we shot before this we talked about the social responsibility that that movie had and wanting to do something that was the opposite of that. He and I are big action fans and crime thriller buffs, and we wanted to make a movie that paid homage to the movies that inspire us. It kind of all came out of that conversation.
It felt like Michael Mann's 'Heat' where you're almost on the side of the criminals more so than the police.
Yeah, I mean, I'm not shy about 'Heat' being one of my favourite movies of all time and Michael Mann being a huge inspiration for me. So, you know, that's definitely accurate.
Where did you come up with the actual title of Ida Red? 
So we shot the movie in Oklahoma and it's where I'm from and Ida Red is an old folk story about a woman who's a bit mysterious and is up to no good. Because the movie is based here and because the movie is about Oklahoma and about this woman, we felt we should give her the name and pay tribute to the roots of Oklahoma folklore a little bit. So that's kind of where it came from.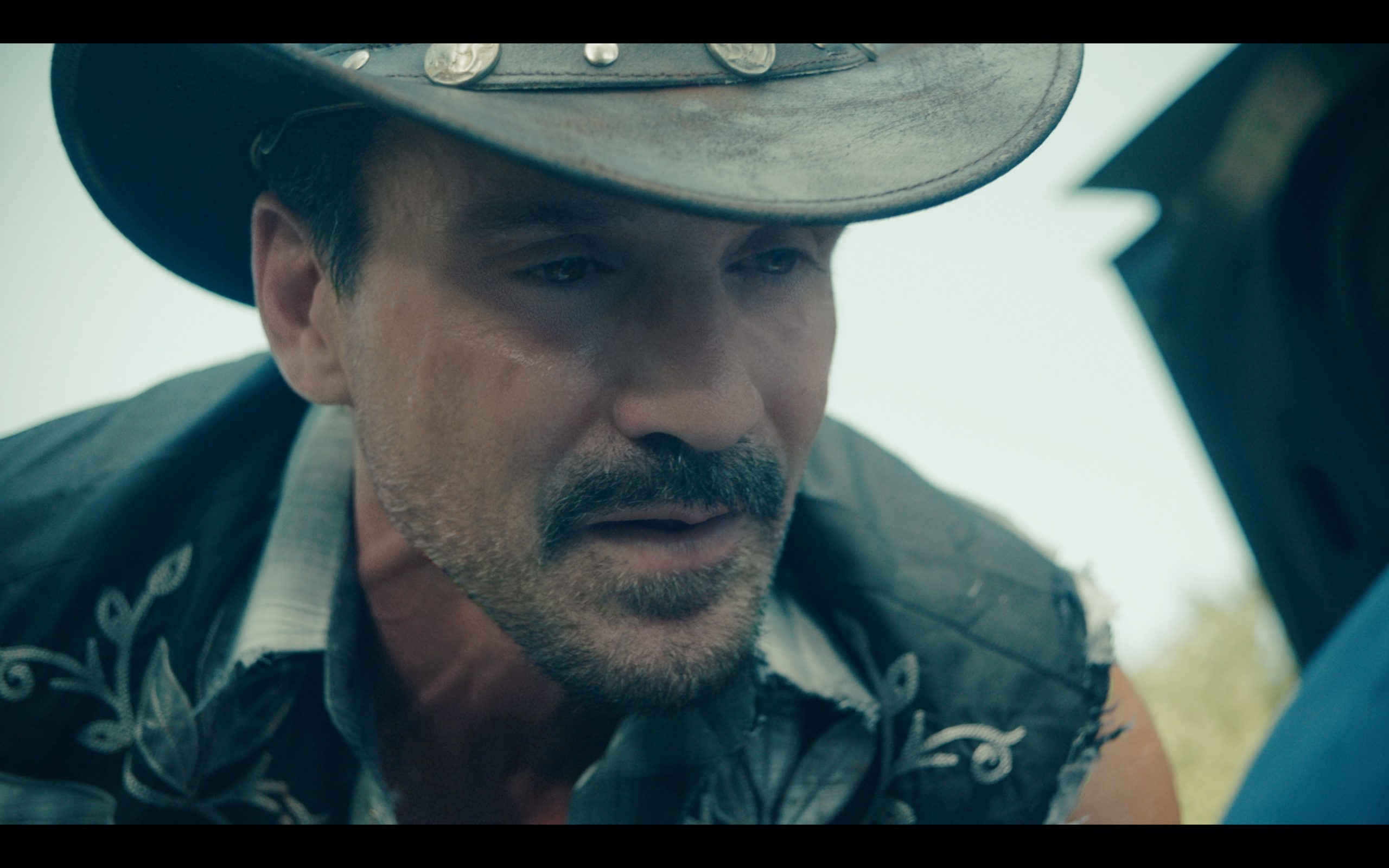 Frank Grillo is one of my favourite actors working today and I think he just steals the show; he is just deranged and yet still kind of likeable as Dallas Walker. Can you talk about creating that character specifically? I thought he really just jumped off the screen.
Well, I appreciate that. It was unique in the sense that I wrote it for Frank. He and I did the movie before Ida Red and I had such a great time watching him work and getting to know him, that I felt like a character like Dallas could show a side of him that we hadn't seen yet and he bought it. I think Frank is an incredible actor; he's one of my favourite actors, too and I don't see him get to do things like this often. If I can provide an opportunity, I jump at the chance.
His little dance scene is arguably the darkest moment of the movie where you're almost uncomfortably laughing. Did he come up with that or was that always in the script?
No, it wasn't in the script. Actually, one of my favourite movies is a movie called Electra Glide in Blue with Robert Blake and Robert Blake has a dance in the scene that's just very weird and disturbing and funny. We were driving to set that day, and I told Jeremy about the idea I had and he loved it, and we started talking about music for the scene. Jeremy's also the music supervisor in addition to being the producer and he got on the phone and located the song Promises, Promises and from there we got set. We told Frank about it. He loved it and I didn't tell Frank what to do. He just did it; so it was kind of between the three of us that we came up with that whole scene, and I'm very proud of it.
Yeah, he was just so perfect in that scene. I also love your choice of music; what's your process for getting the music together for a film?
It's a lot of Jeremy; he's got a long career in the music business so I'm very fortunate to have him as my partner in these because we talk about music a lot. We both love music and film, and with movies of this size, an indie movie, the right song can make the budget in the movie feel a lot bigger and can help the movie get out there more. In the instances of Promises, Promises or Madonna's Crazy for You, those are Jeremy's relationships, how he got those songs. I told him I wanted to put a song in those places and he went out and got options and they worked out famously. We're really proud of them.
The street shoot out at the end has a real sense of scale to it; what was that logistically like to put that scene together?
Well, neither of us and most people in the crew, I don't think had ever done a shoot out of that size or scale, so it was a lot of planning. I would go down every night because our hotel was right around the block from that square where we shot, and I would walk it and plan it and kind of just make a mental shot list of it. It was piece by piece. We put that together and everybody brought an element to it, the actors, me and the cinematographer. The city helped us out a lot with getting us the permits and then the cops showing up was great. I don't really know how it all came together because  it was such a chaotic thing to do and we only had about five hours to shoot that scene which is not a lot of time. I think with 'Heat', they might have had a week or two. We really tried to maximize the time we had, and I'm really proud of what we got done in that short amount of time because I think the scene works out great..
Oh, very much so. The cast also includes the great character actor William Forsythe. He barely has any lines in this movie but still eats up every scene just because of his sheer presence. How did you find working with him?
Bill's a really interesting guy. He is literally from another era. He's been around a long time and worked with a lot of iconic directors and actors. I've gotten to know Bill; he did a little part in another movie of mine, and since then, we spent some time together and he's somebody that you learn from in a different way than you learn from other actors. I felt like his physical presence is so powerful that it's best to just take out lines. When he does speak, it's going to mean that much more and you're going to feel that much more. I had a lot of fun working with Bill, and I think he did a great job in the movie.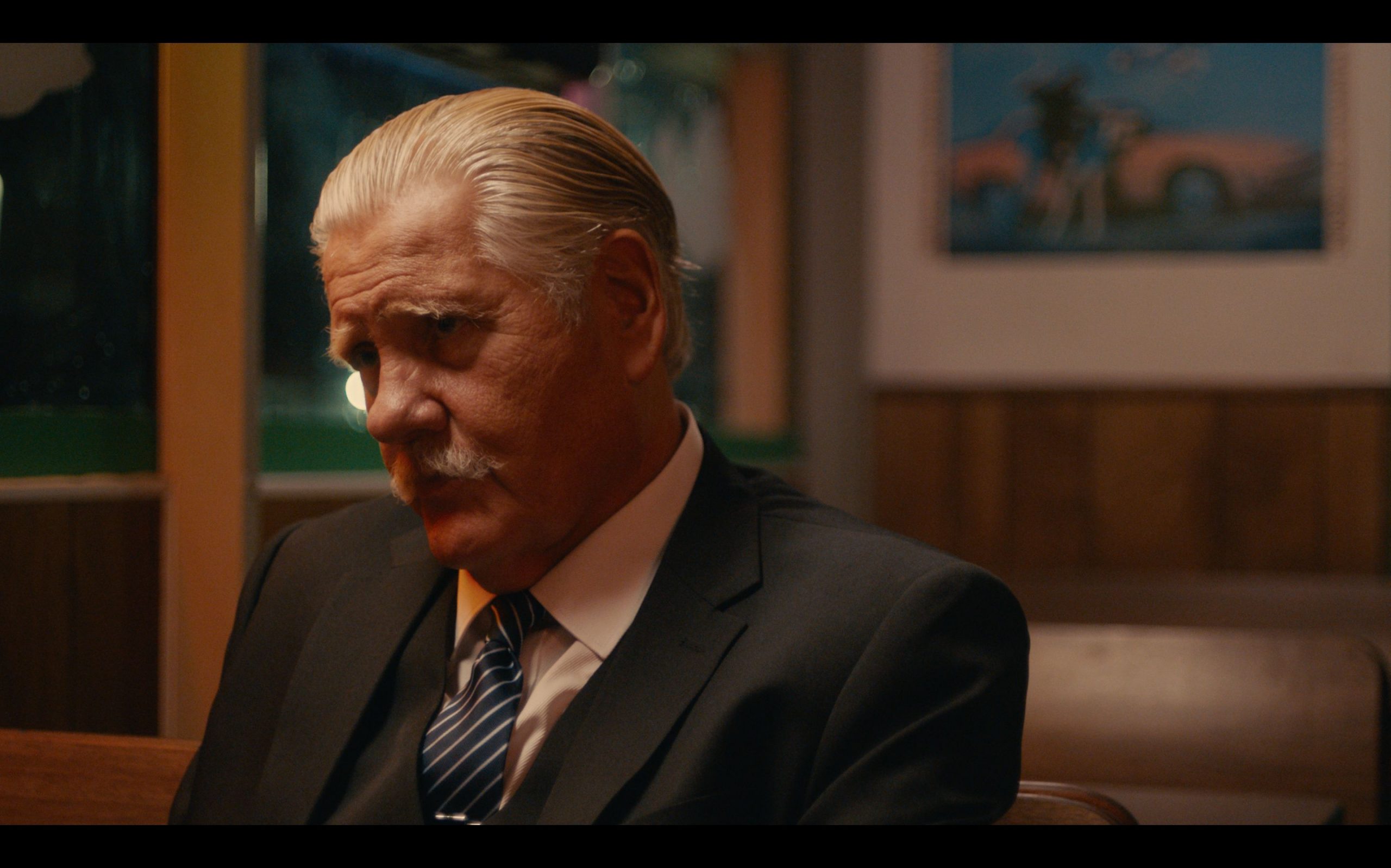 Whenever you're putting a script together, what is your process for it? Do you come up with the characters first or scenes? Or just a general story?
I feel like every time it's different and it could be a scene, it could be a location, it could be an actor that I'm writing it for, or it could just be a character thing. It varies on each day when I sit down to write what I'm chasing. With this, it came out of Melissa or Ida and Wyatt's relationship. That's where the whole movie came out of for me. Once I started there and I realised that's what the whole movie was about, the rest of it just fell in place.
*Spoiler alert* There is some sequel potential with that ending. Can we expect one or would you rather leave it just with the open ending?
Yeah, if there was enough of a want for a sequel, I think it would be something that we would definitely entertain doing. We had a lot of fun in this world, and I would love to go back and play again with these characters and see where it went, so I wouldn't rule it out. But you know, there's got to be a want for it before we put the time into doing it.
Well, I want it so that's one.
(laughs) that's a start.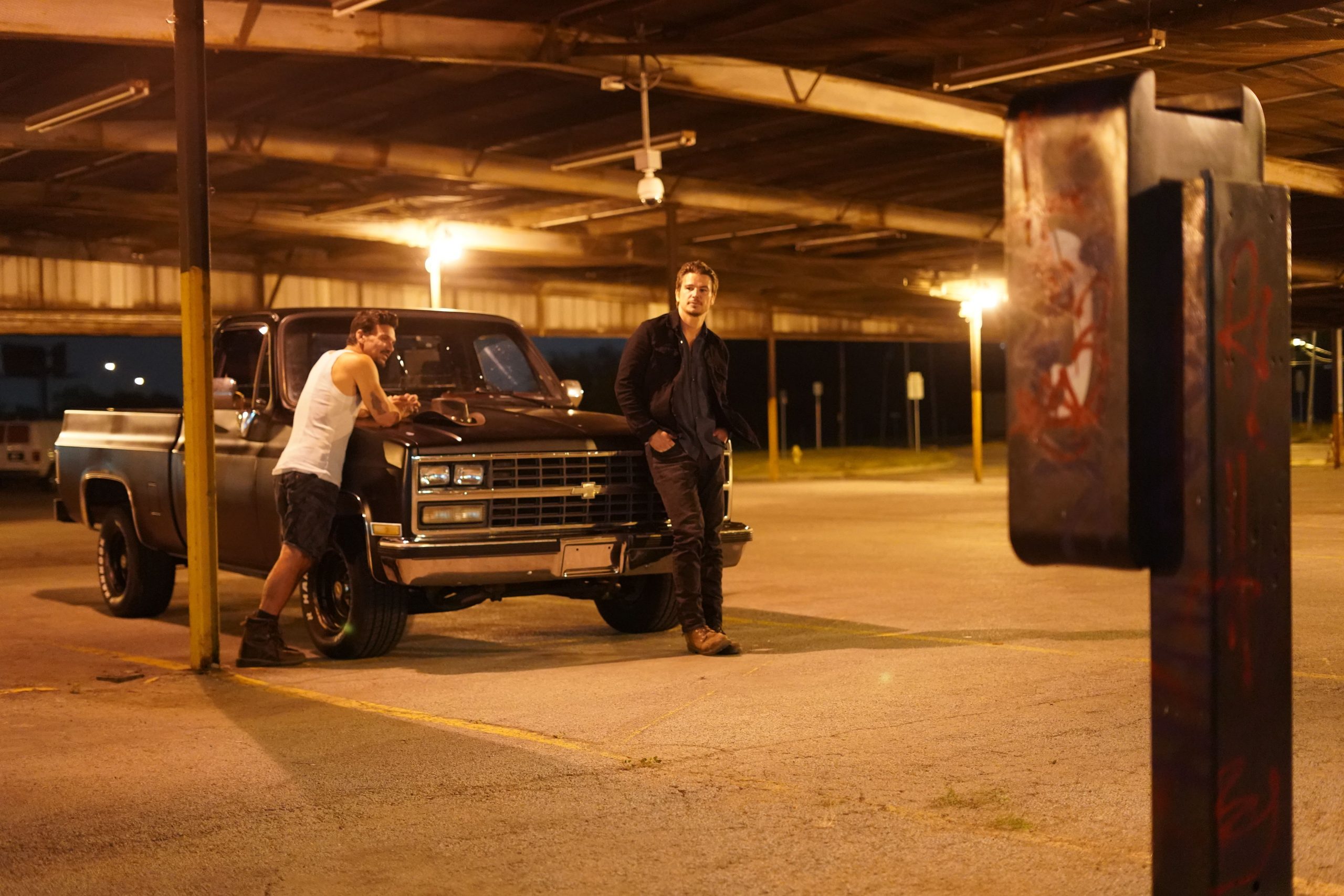 What would you like audiences to take away from the film?
I just want people to enjoy a movie for being a movie. This movie was not trying to say anything or be profound in any message or anything like that. It's really just an homage to the movies like it from the past. I love these classic neo western movies that I grew up watching, and I just wanted to make one that sat on the shelf next to them hopefully. So, I just want people to enjoy themselves watching the movie.
What are you working on next?
Well, we just finished a movie called Candyland that we shot in April and May, and we just finished post-production on it. It's a throwback slasher movie to some of great 90s films and we're really excited about that. Then I'm actually in prep on another film right now. It's kind of in line with Ida Red in terms of its subject matter and genre.  we're getting ready to get into that and it's exciting.
Well, thanks very much for taking the time out to chat with me. All the best with the film. I hope it's a hit for you and we get our sequel.
I appreciate it, man. Thanks so much for taking the time.
IDA

 

RED

is in Theaters, On Digital and On Demand from today.