Action superstar Dominiquie Vandenberg and acclaimed filmmaker Jesse V.Johnson, director of Triple Threat and Accident Man, team for 2020's most explosive action blockbuster – The Mercenary.
On DVD and Digital January 7 from Uncork'd Entertainment, The Mercenary also stars Louis Mandylor (Rambo : Last Blood) and Carmen Argenziano ("CSI : NY").
Maxx (Vandenberg, Triple Threat, Gangs of New York) is a legionnaire turned mercenary. When a mission in South America goes wrong Maxx is left for dead, but he is nursed back to health and reborn with a new outlook on life. He tries to live tranquilly within the confines of his new beliefs surrounded by his new friends at a church. But his peaceful days are short-lived when mercenaries he used to work with cross his path again and he is forced to revisit and face his own demons. His brutal past, war and violence have come looking for him again. His path to redemption is interrupted and Maxx becomes an avenging warrior using the skills that were his trade.
Johnson directs from a script by David Filmore.
---
How does The Mercenary differ from some of the other films you've done?
First of all, I was in creative control on this one. Jesse V Johnson, the director of this film, and I could do the film the way we wanted to with the budget we had. I asked Jess to film it like a Sergio Leone's western films. If you watch the Good the Bad and the Ugly, you will see a similarity in a lot of our scenes.
When I spoke to Sean Murray who was our music score, I asked him to listen to the music that Ennio Morricone did for the Battle of Algiers… Especially the theme of Ali and combine that with woodblock sounds hitting each other and flutes like you hear in old Japanese films like Kwaidan. Jess and I also asked him to create a Maxx theme song.
I wanted to create a film like the ones I watched growing up as a kid and inspired me to become a filmmaker.
Did Jesse Johnson create the Maxx character?
No, I created the Maxx character and we together created the synopsis and early script draft.
Maxx lived in my head for a long time. The character has a lot of parallel to my own life as a warrior looking for redemption.
Maxx was born in VIVE LA MORT, the graphic novel I pitched at Magic Leap Studios. That was deemed to violent with too much sexual content for that company.
When Google and Alibaba invested millions into the AR/VR upstart a political correct culture came with it. I knew right then, I was going to develop the Maxx character into an indie movie co-produced with don Hollingshead and some other friends who believed in me.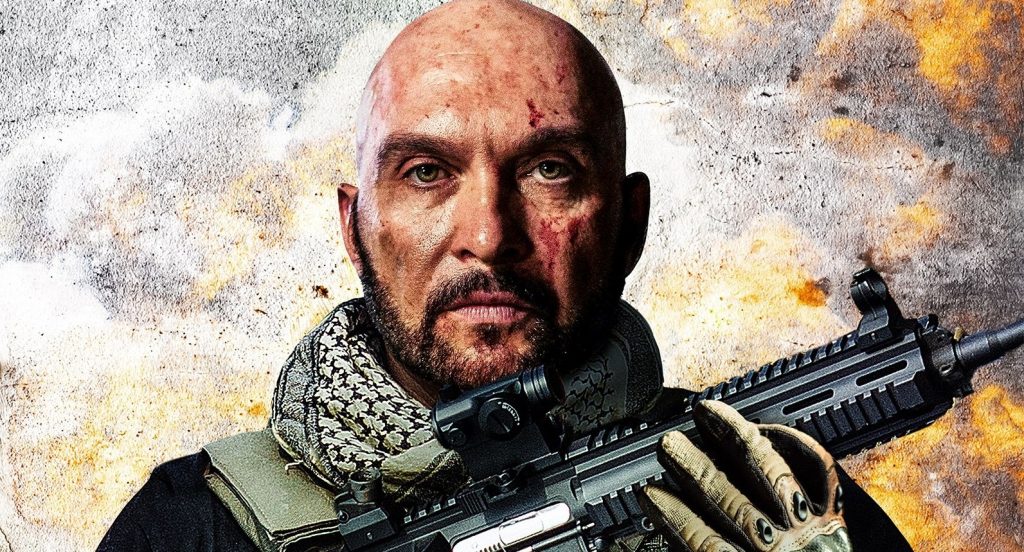 Is it fair to say the film is a throwback to some of the more gritty '80 films of the '80s – -like Commando and Rambo? Was that the intention?
YES I loved the first Rambo. To me, Maxx is like the French Rambo being an ex-2 rep French Foreign Legionnaire and outcast.
What fighting styles are on display?
Hybrid karate, different close combat and knife fighting styles I learned along the way on my travel as a professional soldier and martial artist.
Did you encompass any injuries on this one?
Only some bruises… nothing major. We got lucky on this one.
What are you plans for 2020?
I am hoping to film the Mercenary part 2 and I am planning to release a poetry book called BEAST. For people that like poetry, they can get a glimpse of it on YouTube – Check out "D LEGIONNAIRE"