It looks like Benny Chan's Crossfire starring Donnie Yen has been postponed for the time being.
According to Backstage casting has has been delayed with the following message: "With apologies, I just received word from production that the production will be postponed and will have to wait for production's news to resume casting. Sorry for the disappointment. We will be back in touch."
As Donnie Yen will be working on Mulan then this could be the reason for the delay; I hope Crossfire still sees the light of day as it sounds like it could have been pretty badass.
Plot: A former high-ranking Hong Kong police inspector named Eugene Lai "Donnie Yen" is in shock learning news of his wife. She was on a clandestine mission in South America when she and her unit was attacked by unidentified assailants leaving everyone dead except for her, whose fate is unknown. Lai takes an immediate trip to the other side of the world to try saving her but is pursued by the local police as well as the drug cartel intent on killing him. Determined to get to the bottom of the dark mystery surrounding the case, Lai eventually discovers the mastermind responsible for the attack; an enigmatic drug lord known as "The Poet". Lai joins his comrades-in-arms to engage in a "Scorch the Poet" campaign that in turn reveals all the secrets concealed behind the scenes.
Thanks to Mark Shaver for the scoop.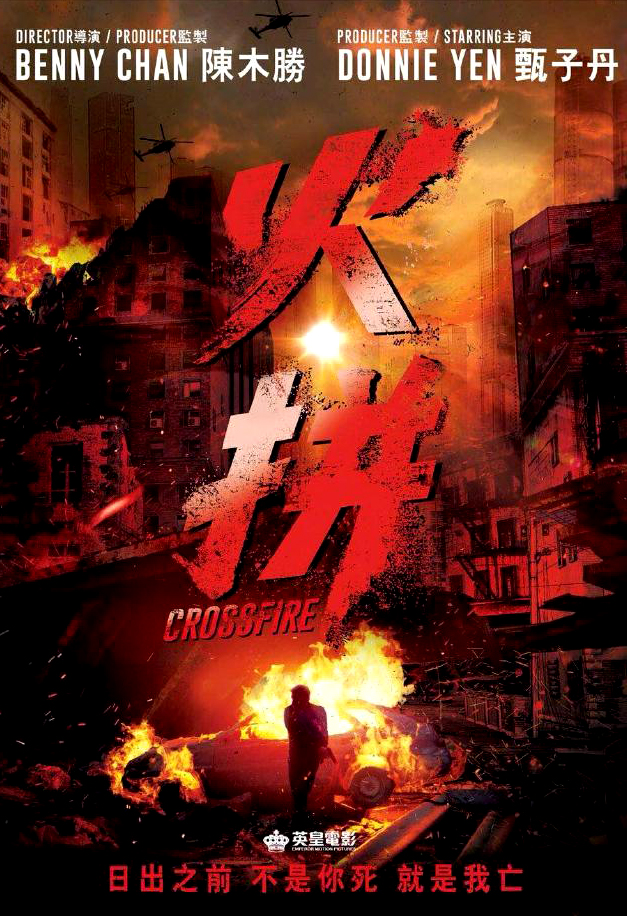 Source: Backstage