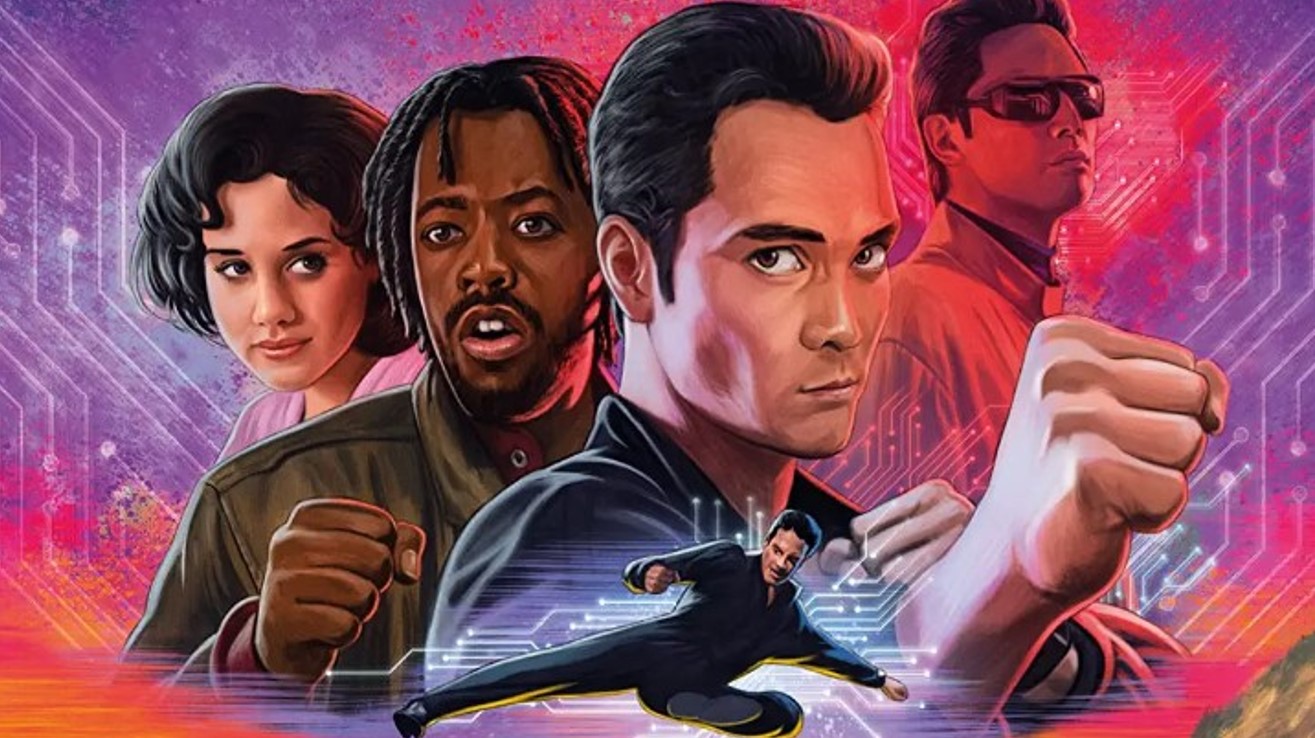 Drive (1997) 88 Films 4K Blu-ray Review
Drive is arguably Mark Dacascos' finest hour with fantastic action scenes, memorable characters and a mostly hilarious script. 88 Films have provided fans with the definitive edition of the film with both the original and extended cuts and a plethora of special features making this a must-have.
Plot: Starring Marc Dacascos (CRYING FREEMAN, JOHN WICK: CHAPTER 3 – PARABELLUM) and Kadeem Hardison (I'M GONNA GIT YOU SUCKA, VAMPIRE IN BROOKLYN) This fast and furious action flick combines the superhero film with the cop buddy movie in a high-octane chase feature populated with explosive Shaw Brothers style martial arts set pieces in a bombastically entertaining slice of nineties fun.
When special agent Toby Wong (Dacascos)is fitted with an advanced bio device giving him superhuman powers he fears that he and the new technology will be exploited for ill gain when the Chinese government takes back control of Hong Kong. Fleeing to San Francisco he plans to sell the device to a company in Los Angeles but when he teams up with down on his luck singer Malik (Hardison) he finds himself being pursued by ruthless assassin Madison and his band of mercenaries.
Review: It had been a few years since I last watched Drive starring Mark Dacascos and Kadeem Hardison and I forgot just what a fun time the movie is; it's arguably my favourite Dacascos film or at least way up there.
I recently picked up 88 Films new 4K of the film and it's packed with special features as well as the original and extended cuts of the film. Like The Lord of the Rings once I've seen the extended version I can't go back to the original as I know there are scenes missing.
Drive has that classic Hong Kong feel to it with incredible fight scenes, a rapid pace and mostly hilarious script; I'm still not sure I entirely understand the point of Brittany Murphy's character but her quirkiness is still infectious.
John Pyper-Ferguson chews the scenery as the villain Vic Madison; he isn't remotely intimidating and his wardrobe is very 90's but I still love him and Hedgehog (Tracey Walter); the fact that they are genuine friends in the movie rather than Vic talking down to him all the time like you'd expect from a villain and his henchman was refreshing and made them feel more human.
There are some interesting deleted scenes which are mostly character moments like finding out that Toby Wong (Dacascos) used to be a singer which would make his karaoke scene later in the move have more meaning rather than just being mostly excruciating.
Dacascos and Hardison have great chemistry together on screen and make for a fun buddy duo; it's too bad we never got a sequel to Drive as it was clearly open for one and seeing both characters reunite could have awesome potential.
I love the wacky tone of this film; it doesn't take itself seriously at all and any film where there is a TV show in it called Walter the Einstein Frog is a work of genius if you ask me.
I totally forgot Mr. Takagi himself from Die Hard (James Shigeta) plays the real villain Mr. Lau and also Alien vs. Predator star Sanaa Lathan plays Malik's ex-wife Carolyn.
The new 4K scan still has some grain which is fine as the film is from 1997 so you don't want it looking overly clean but the picture and sound are still nearly flawless; having subtitles is also an added bonus for me.
Check out the other special features below:
INCLUDES FIRST PRESSING GLOSS SLIPCASE FEATURING NEW ARTWORK BY SAM GILBEY
INCLUDES A3 FOLD-OUT POSTER
Ultra High Definition (2160p) presentation of the Extended Director's Cut in 2.35:1 aspect ratio from a brand new 4K scan of the original camera negative.
Dolby Vision
Dolby Atmos®
5.1 Surround DTS-HD MA
2.0 Stereo DTS-HD MA
Optional English SDH
Audio commentary by director Steve Wang, fight choreographer Koichi Sakamoto and stars Mark Dacascos and Kadeem Hardison
Drive: Original Cut with optional English SDH
Drive: The Force Behind The Storm documentary
Highway to Nowhere – Jason Tobin & Drive
Six Deleted Scenes
Interview gallery with cast, director and crew including stars Mark Dacascos and Kadeem Hardison, director Steve Wang, Second Unit Director Wyatt Weed and Stunt Coordinator Koichi Sakamoto
Original Trailer
Reversible Sleeve
Like I said, the deleted scenes are interesting but I can understand why they were removed purely for pacing reasons.  We get interviews with the cast and crew as well as commentaries and behind the scenes features making this one of the best 4K releases I've seen to date. Thank God for companies like 88 Films who keep these genre films alive when they could so easily just be forgotten.
Overall, the 88 Films 4K of Drive is a must-have for Dacascos fans with hours worth of viewing with tons of special features and the film has never looked or sounded better.