This weekend saw the release of the newest entry in the Skyline franchise aptly titled Skylines or SKYLIN3S. While the film was a spectacular entry in filmmaker Liam O'Donnell's epic sci-fi franchise, one thing was certainly missing from this round. That would be actor Frank Grillo who played LA cop Mark Corley in the second film Beyond Skyline.
Grillo really brought it in this film just like other films in his filmography and while his character was mentioned and hinted at with flashbacks to boot, Grillo was not a part this time around.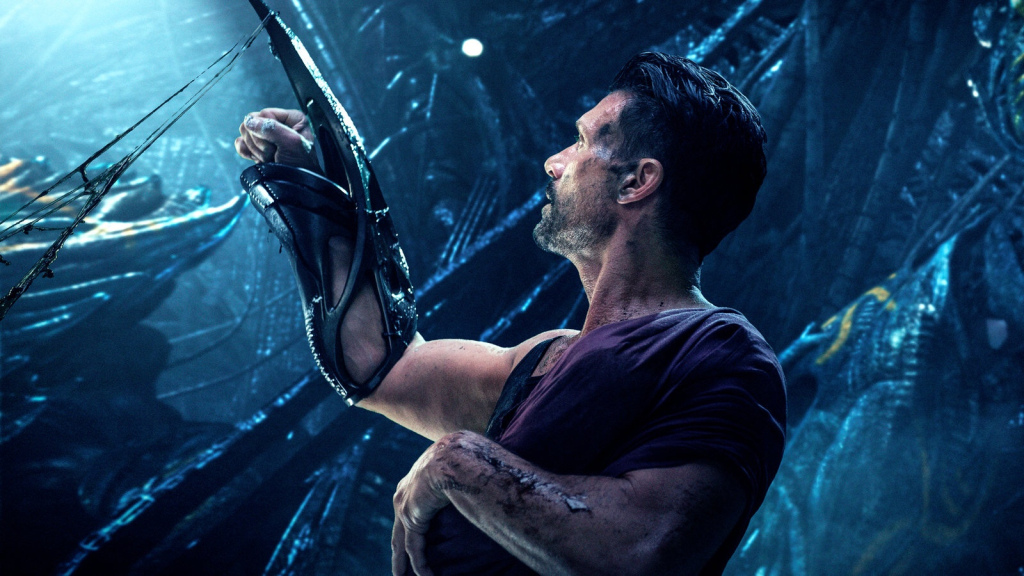 For those of you who've seen the new film, we know that it's left open once again and it teases something to do with Grillo's character of Mark Corley.
Courtesy of Instagram, we have some unofficial confirmation that Grillo is definitely interested in returning as he posted a comment on O'Donnell's official page. Check out the post and the comments section below!
View this post on Instagram
As you can see, Grillo mentions "Let's go make another one brother" to which O'Donnell replies "let's do this! Can't wait" I think I can safely say for everyone YES PLEASE!
Mark Corley, as played by Grillo, is an LA cop who gets caught in the firestorm of the initial alien invasion and must survive the onslaught even as his son Trent becomes a "Pilot" which is a human/alien hybrid. Along the way, he becomes a surrogate father to Rose who is a special hybrid child that is the key to the survival of the human race. Lyndsey Morgan, of course, plays the grown up Rose in the latest entry. The third film establishes that Matt Corley has disappeared and the ending confirms that if a fourth film does happen, the plot will focus on Grillo's character once again as it appears that a rescue mission is being launched to bring him back.
Now the only thing that would be better than this would be bringing back Iko Uwais as well. I can hope can Iko Uwais brought some serious martial arts street cred to the sequel and I'm sure his return would be meant with open arms from fans everywhere.
Grillo will be sending next in the long awaited Boss Level with Mel Gibson as that film will debut on HULU next year. It's no secret that Grillo is one of my favorite actors working in film and TV today and his performances are always ripe with his special kind of gravitas.
Check out my Action-Flix Approved review of SKYLIN3S here https://wp.me/pb0Nye-4Cn and if you haven't checked out the movie yet, get on it STAT! It is now playing in theaters as well as VOD.
Stay tuned and keep it locked and loaded right here for more to come! In the meantime, check out Grillo in action as Mark Corley from Beyond Skyline!
Check out the full original article over at Action-Flix