From James Bond's Casino Royale to Ocean's Eleven, hundreds of movies mimic the luxurious style of casino decor and atmosphere. Numerous films are based on this consistently entertaining and intriguing theme, ranging from gambling dramas and thrillers to gambling comedies.
Some have found a home in the hearts of those who never play. Others have become cult classics among gambling enthusiasts. But did you know the vast majority of movie casino scenes that you think were shot in real casinos were, in fact, set pieces on soundstages? This is due to the high priority of casino owners to never inconvenience guests over publicity from a movie that may or may not do well.
But, some daredevil casinos did not mind. There have been several films where the shooting took place in real casinos where one can go to have the same good time that their favorite movie characters had.
These casinos will be the star of this piece. Keep reading to find out the cinematic masterpieces that featured actual real-life casinos. You might spot one of your favorites.
The Hangover
Casino featured: Caesar's Palace
The Hangover series is one of the most popular comedies on the Hollywood watch list.
Plot: The film stars Bradley Cooper and Zach Galifianakis, who, on the night of a friend's bachelor party, have a wild night that they can't remember. The film follows the group trying to piece what happened back together so they can find the bachelor in question.
The film was shot in Caesar's Palace, one of the most well-known establishments in Las Vegas, Nevada. It has been operating for at least 50 years, if not longer, and now offers an online experience outside of Vegas in many states such as Michigan through its Caesars online casino.
Caesar's Palace remains one of the most remarkable places to play casino games globally and one of the most featured casinos in movies.
It has appeared in films such as Iron Man (2008), Oh God, You Devil! (1984), Rainman (1988), and The Hangover (2008 & 2013). This casino has just the right amount of class and flair to serve as an excellent film location.
The casino has a rich history, and the films it features have a magnificent way of highlighting it. The beautiful ceiling from the Forum Shops is something that everyone who sees it remembers.
This fine architecture that draws visitors from all over the world adds to the grandeur of the establishment. It is known for its scenic beauty and is unsurprisingly inspired by ancient Roman architecture.
Ocean's Eleven
Casino featured: The Bellagio
Plot: Three rules apply: don't hurt anyone, don't steal from anyone who doesn't deserve it, and play the game as if you have nothing to lose. Danny plans and executes the most sophisticated and elaborate casino heist in history. This occurs less than 24 hours after he is released from jail.
There's a high chance you've been living under a rock if you haven't heard of Ocean's Eleven. Of course, almost every movie buff has heard of the film. The world-class performances by George Clooney, Brad Pitt, Julia Roberts, Matt Damon, and others would be hard to pass over.
As if the case wasn't stellar enough, this 2001 film was shot at the famous Bellagio, one of Las Vegas's most prestigious casinos.
The set appears to be drowning in luxury, trimmed with suave and style, evoking a sense of longing in people to experience the Bellagio at least once in their lives.
Vegas Vacation
Casino featured: The Mirage
Plot: Our first vintage casino movie is the 1997 film Vegas Vacation. This comedy stars Chevy Chase as Clark Griswold, who goes through some hilarious family drama. The scene in the film that we want to highlight is when the character Griswold played by Chevy Chase visits casinos, with one of them being the famous Mirage Casino in Las Vegas.
You can visit this casino to feel like you're in this classic movie. The casino has been open for more than 28 years and has over 3,000 rooms for guests to stay in.
You won't be disappointed by what this Polynesian-themed resort offers, so check it out if you think you have what it takes.
Fear and Loathing in Las Vegas
Casino featured: Stardust Resort and Casino
Plot: This movie might not be for everyone because it takes viewers on a journey filled with psychedelic elements. However, it is ideal for binge-watching for those who enjoy dark comedies.
The film was shot at the Stardust Resort and Casino, regarded as one of the most picturesque locations for gamblers to enjoy themselves.
Aside from the luxurious decor, this casino had more games than most casinos, attracting customers from all over the world. But unfortunately, the Stardust Resort and Casino no longer exists because it was closed in 2007.
21
Casino featured: Planet Hollywood
Plot: A true story, 21 is based on major victories achieved by a group of mathematical geniuses from the Massachusetts Institute of Technology using tools and tactics to win at the casino.
The film depicts the world-class standard of the games available at the Planet Hollywood Casino in Las Vegas and other progressive jackpots. Apart from being a highly entertaining film for gambling enthusiasts, the film takes viewers through the incredible interiors of the casino, leaving no doubt as to why international stars such as Jennifer Lopez perform there.
What better way to end a list than a Guy Ritchie feature? 
Guy Ritchie is known for making action-packed, exciting crime comedies, and this one is no exception. The cast includes well-known British actors such as Jason Fleming, Dexter Fletcher, and Nick Moran. The cult film also helped former footballer Vinnie Jones and former professional diver Jason Statham launch their acting careers.
Bonus: Popular Casino Movie Feature: Lock, Stock, and Two Smoking Barrels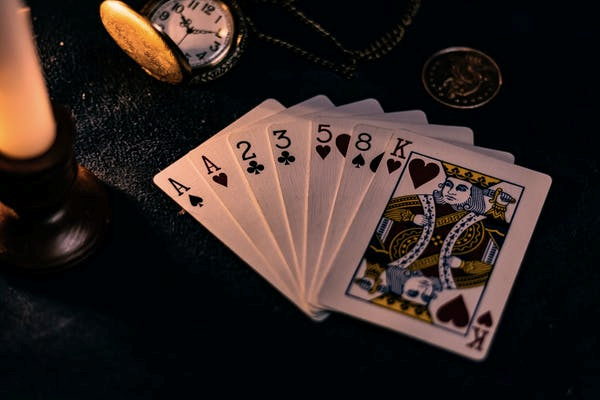 Plot: Lock, Stock, and Two Smoking Barrels follows four old friends and petty criminals who decide to pool their money in a three-card game to brag about the local gangster. But things got worse when the gang defeated Eddie the Card Sharp.
After failing, the protagonist must raise half a million pounds to get back on his feet. Lock, Stock, and Two Smoking Barrels is one of the most popular gambling films, featuring unmistakably British humor.
The film raised over 20 times its production budget of roughly $1,300,000 and was a huge commercial success. It birthed a seven-part spin-off TV show in 2000, hailed as one of the most incredible and unique gambling-themed films ever made.
And if after watching these films you yourself want to play in an online casino, then we recommend you Paypal casino, it has a variety of games as well as bonuses.