Yesterday I caught up with Gianni Capaldi and we had a chat about some of his latest projects including The Commando, Paper Empire, A Day to Die (with Bruce Willis and Frank Grillo) and more. 
---
What can you tell us about the current projects you're working on?
I just finished a movie called The Commando, which was directed by exciting newcomer, Asif Akbar; a great action piece with Mickey Rourke and Michael Jai White, shot in New Mexico. I got to play the absolute Gary Oldman of Leon: The Professional in this movie. I kind of had free reign and it was absolutely fantastic to just let the cage go and I'm tormented into madness in this so it was really enjoyable to push boundaries as an actor. Asif has actually cast me in his next movie Mr9 to be shot this year in Bangladesh, so I'm super stoked to work with him again because we had tremendous chemistry on set.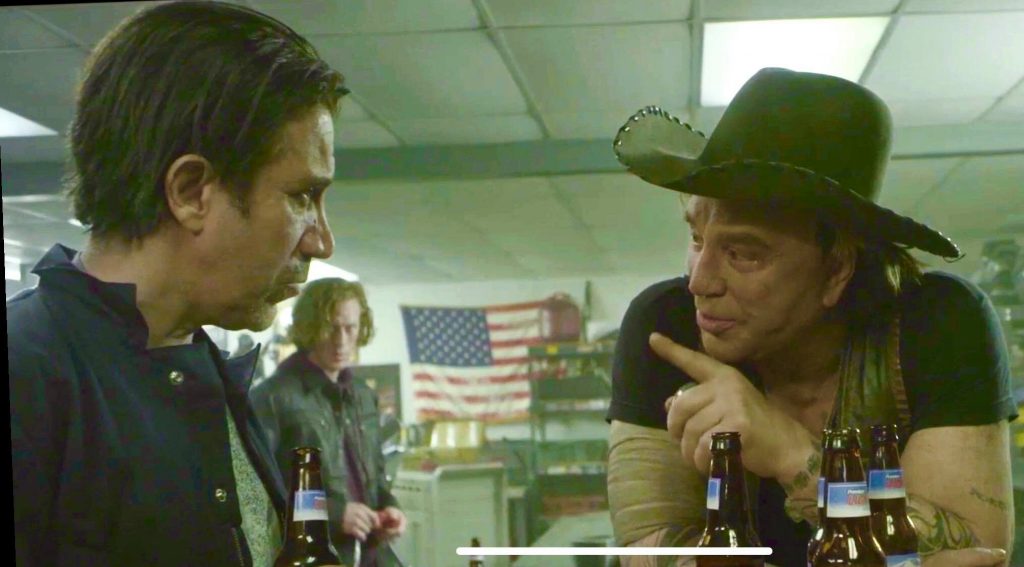 Then I went to Miami to shoot a pilot directed by John Gotti Jnr, son of ex mob boss of the Gambino family, for his upcoming TV show WITSEC Files. For the pilot, they majorly aged me to look like a 73 year old man which took 2 days. I play H Paul Rico who was a real former FBI agent so had to certainly do my research on him. It was a fantastic experience working with John Gotti, because he would tell me all the history and seriously such an amazing man. I was just so fascinated by him and his knowledge. We hung out when we finished shooting and I have priceless memories in his room listening to his stories. He's such a nice guy and in fact, I recently just flew to Long Island and we caught up again. We definitely became friends and he's a good family man.
I'm also still shooting TV show Paper Empire in Miami alongside Robert Davi, Wesley Snipes, Denise Richards, Steve Guttenberg to name but a few. For the record Mikey Tadross produced both these shows. He definitely is one of the most dynamic producers I've worked with and have endless mad respect for him.
And the first season of Sci Fi genre, Salvage Marines, is also in the can so I look forward to seeing that announced soon.
Then I shot a movie in Las Vegas called The Demon Pit which is basically about these four demon hunters who stumble across a nest of prolific old and fallen angels, which are all female. It was good; it was an eclectic team. I play a cursing priest in this (laughs). Randy Couture was the military expert in the group, Dean Cain played this kind of Shaman and Richard Grieco is also in it. It was really interesting. Robert Davi is like the barkeep in the The Demon Pit bar where they all live and it was a very Dusk Till Dawn kind of thing.
I start filming next week on a movie called A Day to Die, which I'm really excited about as it has Bruce Willis, Frank Grillo and Kevin Dillon. It's directed by Wes Miller. It's my third movie with Wes Miller after A River Runs Red and Hell on the Border.
The story circles round a military group with Frank Grillo as the captain, myself and Kevin Dillon (who plays my brother), as well as Vernon Davis. Things go south and the unit gets disbanded and we all go on with our lives; then my brother has his wife kidnapped and he's forced to carry out a task. The relationship between Kevin and I has
gone completely frosty after some years and I havent see him till he turns up at my door asking for my help. It's not just about asking for help, but it's also the drama behind trying to rekindle a brotherly love. There are so many layers on this; so after I put him through the ringer and I end up agreeing to help him, we decide it's best to call the old team back. We start off with Frank and then we go on our mission.
It's a very complex role for me to play; I'm a functioning user in the movie and I'm dealing with a lot of demons.
Today there's a lot of military that suffer badly from depression and sadly who only know how to be soldiers, and as soon as they stop being soldiers, they don't have anything left in life that they can relate to. It really touches that subject a lot for my character. I know a lot go from the V.A., they get their OxyContin, they get their medication, whatever they get and they can become dependent on them. So it's really a lot of studious hours watching YouTube videos and going to AA meetings and interviewing ex military, to do some research.
How do you find working with Wes?
It great working with Wes, he so talented. This is my third movie with him. When I'm on set with him, there's a two way understanding. I know what we wants and he knows how to communicate it. Sometimes he doesn't even have to say anything, its just an expression he gives out and I understand what he needs. The chemistry between us underlines to me that it's a real collaboration, so I enjoy it. I'm looking forward to working with Kevin Dillon. I used to always watch him on Entourage, and I think he's going to bring something great to the table and something that will be totally unexpected and I'm sure it will impress and catch us off guard. Frank's doing fantastic – Boss Level was a great movie and I really enjoyed it.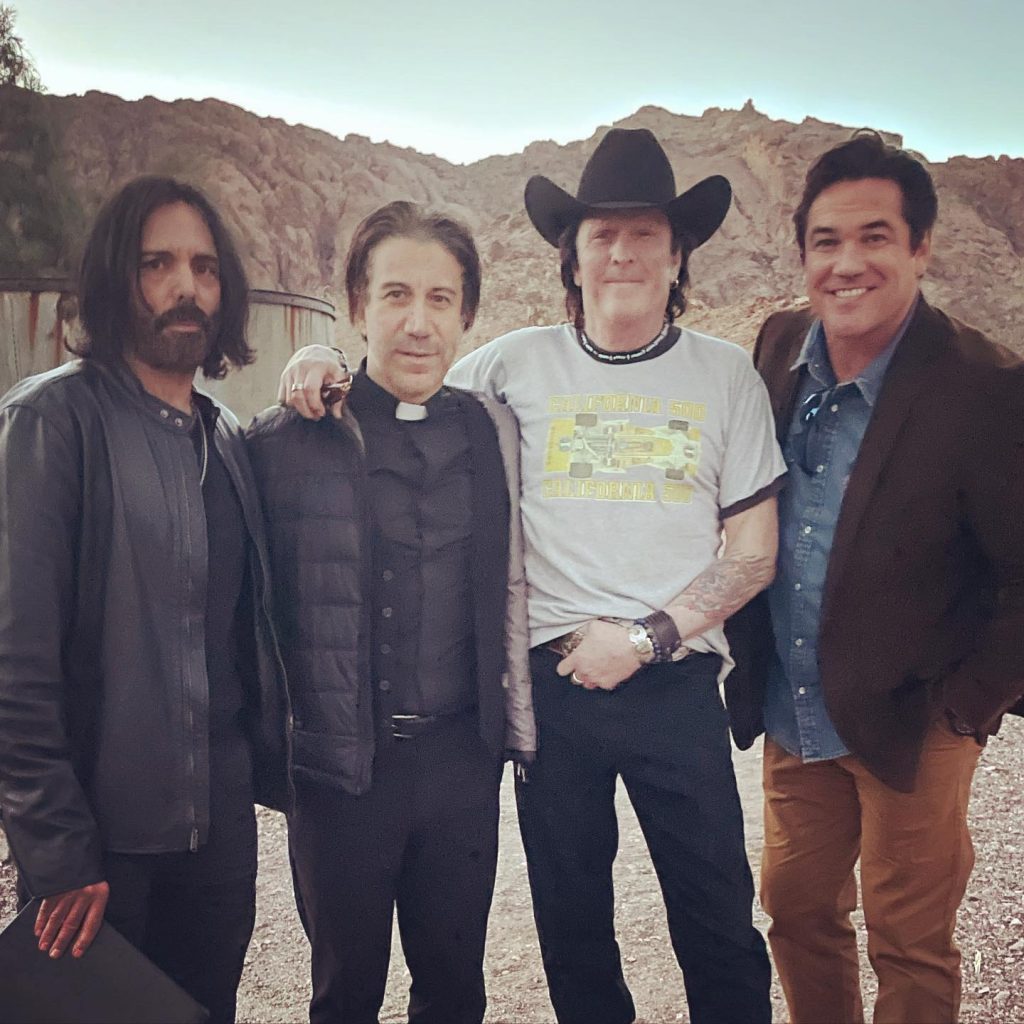 Frank is one of my favourite people working in movies today; he's got sort of like a modern Charles Bronson thing going on.
He really is and he's a great father too as well. We keep in touch. We worked on Hell on the Border and I think we only had maybe one scene together and that was it but for that small quality bit of time we had together we always text each other every now and then and check in. with This time we get to be on the same side in the movie.
There's a beautiful scene between him and I when I'm laying out my feelings and how I've been dealing with life which I'm sure we will elevate together. I'm so happy for him though because he deserves his run right now; he has put the work in. He's on a really, really good run with all these films. Again, Boss Level was fantastic for him.
I'm looking forward to hearing what you think of Bruce Willis…
Yeah, I've never worked with Bruce Willis before; you grew up watching Die Hard so he's another legend on the bucket list I had. I'm really happy. This is the first with him but I hope there might be another one down the road. I'm truly excited especially to be part of something with Bruce Willis, he's an absolute Legend. So it's fantastic.
Yeah. I still have the Return of Bruno on LP; remember that?
My gosh yeah! I used to watch Moonlighting too with Cybil Shepherd.
Yeah! We grew with that show too.
You know who was really nice who I recently worked with? Dean Cain. He let my little daughter play with his hair, he had her on his shoulders. He came around the house and hung out for the day when we weren't shooting and he became part of my family. He was just a genuine guy, a gentleman and really nice; he was a real pleasure to work with.
Thanks for the chat and good luck with the movies; we'll talk again soon.