Dead End stars fellow Glaswegian Bryan Larkin as a contract killer who is sent from London to Hong Kong on an assignment with a young hitman, but their plans are derailed when the seasoned killers past leaves both men questioning their motives.
Dead End 1 and 2 may be some of the best indie action films I've seen as they have a wonderful sense of style and although only around 20 minutes each they pack in plenty of action and characterization so by the time we get to the end credits we care about both men and the lives they have led. Larkin's contractor tries to convince Julian Gaertner's Young Gun that he should get out of the killing game as it only ever ends badly.
The acting is spot on and Larkin has roles in London Has Fallen and the upcoming Angel Has Fallen so here's hoping he goes from strength to strength.
Shot in London and Hong Kong I'm not sure what the budget is for Dead End but it looks fantastic and I would love to see The Contractor's adventures translated to feature length pictures.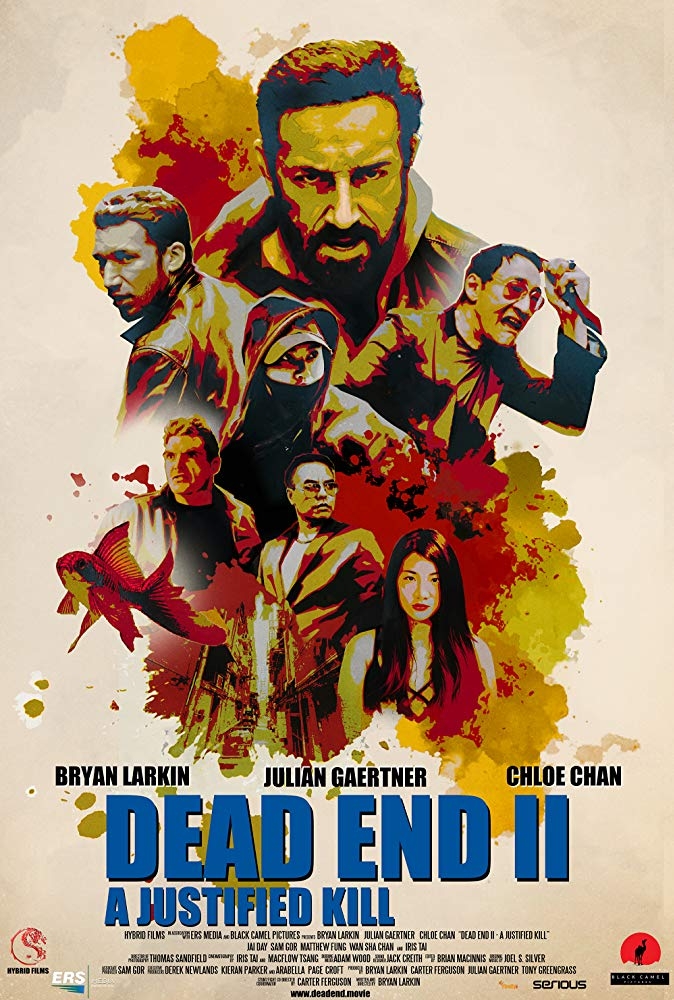 Dead End II: A Justified Kill has The Contractor and Young Gun target a human trafficking gang in Hong Kong. When their mission spills into the streets a young girl becomes drawn into a brutal and bloody battle that changes the path of her fate.
Just when I thought Dead End was awesome along comes part 2 which is arguably even better expanding the world of The Contractor and Young Gun as they try to take down the human trafficker mentioned above. The action is still in Hong Kong which has rarely looked better and this is another fast-paced shot of adrenaline.
There are some superlative pieces of camera work which once again puts these shorts head and shoulders above the competition. Apparently this entry has a budget of 50,000 GBP which is about $100,000 and you can see every penny on screen as it has a genuine sense of style.
Once again there is no shortage of action with an impressive chase through the back streets of Hong Kong climaxing with a brutal fight. Both The Contractor and Young Gun get their asses kicked and don't come out unscathed but that's what keeps you engaged; these are tough guys but they not invincible.
Overall, Dead End 1 and 2 are stylish and action packed with a badass protagonist in Bryan Larkin. Both he and director Carter Ferguson do Scotland proud and are ones to watch in the future. Dead End III is on the way soon and I can't wait to check it out…