Plot: Takeda was forced to leave Asia after a tragic incident. He travelled but stayed close to the woods in order to remember his heart, but also to live a new life in Europe where tries to forget his past. After three years this peace is suddenly disturbed. While he goes running in the woods, Muto, an Italian gangster discovers suddenly an Asian man in the woods. Maybe this could be the killer his boss, Martello is looking for since many years. Karyudo, a powerful hunter who is also an excellent martial artist, was sent by his corrupt police chief to help the Italian gangster boss. He wants to know where Muto found this Asian man.
They have a small issue to arrange and at the woods, Karyudo's sensitive instinct tells him his prey is there. Karyudo, who has a great sense of honour and justice, doesn't know the exact details of this hunt, but with the help of Muto, he will track this Asian man in the Italian woods. Doubt will grow in his mind. Martello's hate during these three years will finally find a reason to be. They will hunt this Asian man down and make him pay, no matter what. Takeda has no other choice than to rise from the shadows, confront his past and fight for his life.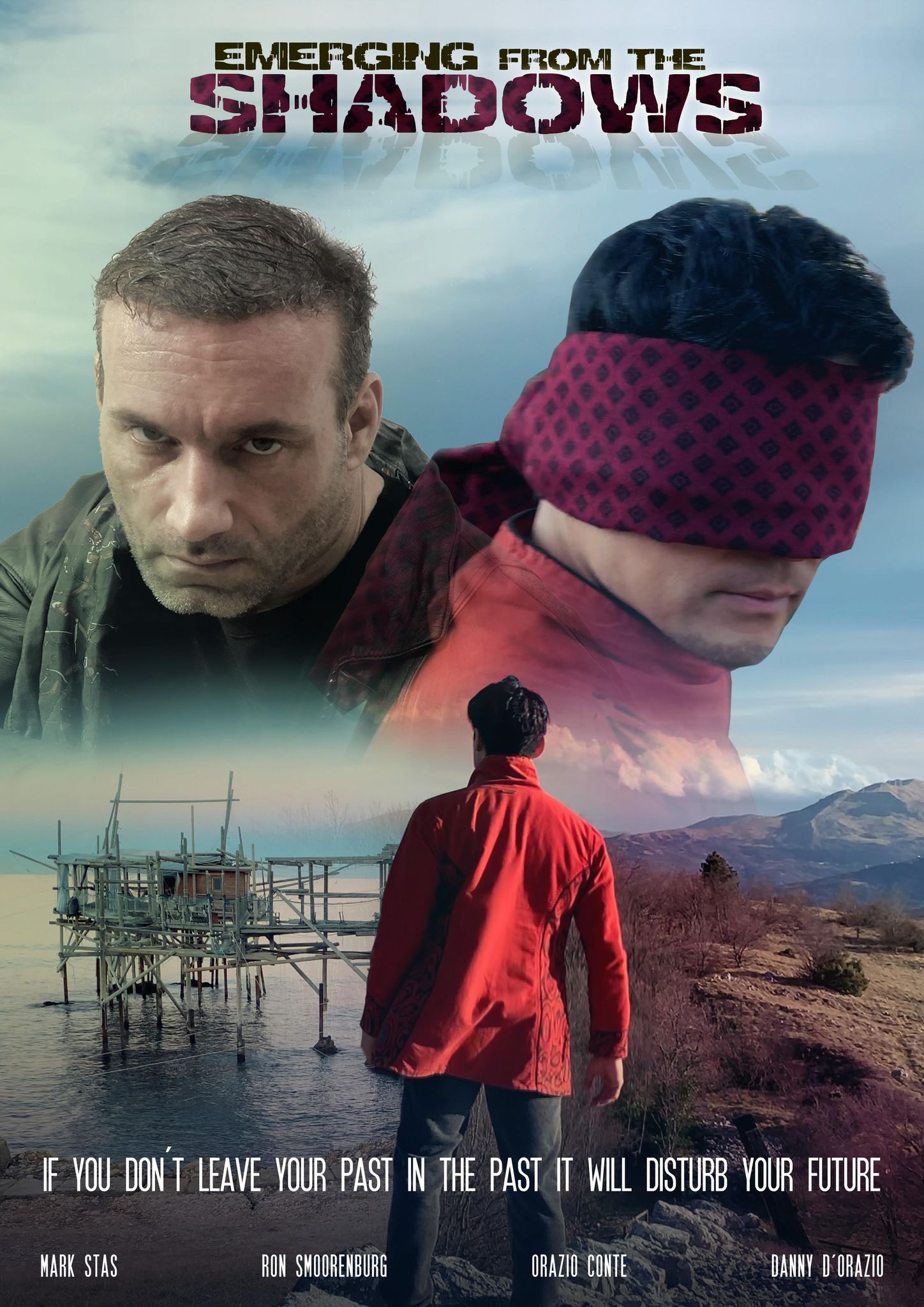 Emerging From The Shadows is a new short film directed by and starring Mark Stas with co-stars that include Ron Smoorenburg and the late Max Repossi who sadly passed away in 2021; this film is dedicated to his memory.
At only 15 minutes long Emerging From The Shadows makes for a quick and easy watch with impressive fight scenes; Mark Stas makes for an ice cool yet sympathetic lead, and Ron Smoorenburg still shines proving he still has the moves when it comes to action.
There is a sense of poetry to the story which may seem like an odd thing to say about an action picture but Mark Stas voicer over gives an added soulfulness to it.
The only issue I had is that I struggled to hear some of the dialogue at times which sounds like it was recorded on location, but I imagine that was due to budget restrictions.
Overall, Emerging From The Shadows is a fitting tribute to Max Repossi who would be proud of the finished product. It has a soulfulness to it as well as regular awesome fight scenes so it's definitely worth checking out when it is available.