You may remember a few years back we covered The Masebrothers Indie Feature Cyborg: Deadly Machine; well they're back and their latest short film is called Dragon Cop and is a tribute to classic Hong Kong movies like Police Story, Tiger Cage and Hard Boiled.
Plot: Hong Kong Police Detectives Dragon Yuen and Cynthia Chan are about to bust a drug case involving Mr Chow's triad and American criminal John Rickman. But they will be trapped by Chow's men and will have no choice but to fight to stay alive. But Dragon and Cynthia will make a very strange discovery…
Starring : Julien Phuong Le, Line Phe, Nicolas Gruber, Lucie Charbonneaux, Arnaud Peries, Marc Rattanavilay, Patrick Setsoua & David Tieng Yang
Check it out below: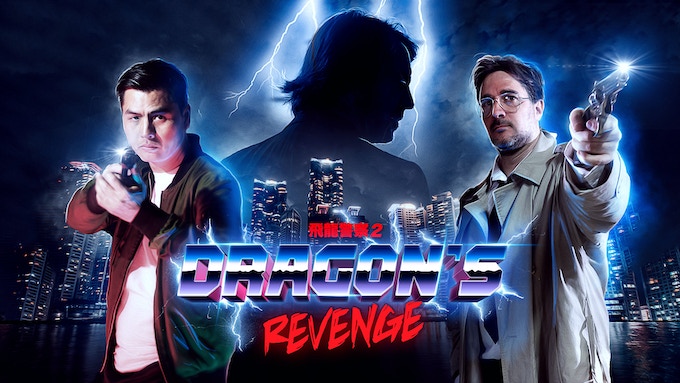 There is a sequel in the works called Dragon's Revenge and there's a Kickstarter  campaign if you are interested in contributing to it.
Here is the link to the Kickstarter – https://www.kickstarter.com/projects/masebrothers/dragons-revenge
Plot:  Dragon Yuen, a Hong Kong cop, comes to New Jack City to take his revenge from the powerful criminal John Rickman. With the help from his friend inspector John Campbell, he sets out to track down Rickman and put an end to his criminal activities.
Rickman and his organization are in possession of a mysterious drug called "The Emerald" capable of turning ordinary men into killing machines with the ambition of changing the course of the world.
Dragon and Campbell are determined to stop Rickman and stop the spread of this drug before it causes any more damage.
During the course of their investigation, they will face many dangers and enemies and encounter many obstacles, the occult and many epic battles to bring about justice and thus protect New Jack City.