Josh Blank sent us details of his upcoming independent actioner Two Gunned Saint which is due for release in 2019.
Gunned down in an underworld hit and left for dead, Jonas White returns to the city to wage an unforgiving war against the organisation responsible. But after a chance encounter with a mysterious woman, he discovers he may have more to lose than he reckoned on.
Two Gunned Saint is a UK based action thriller following the consequences of a violent act through an uncaring neon lit urban battleground. Described as "like a Hong Kong 'Heroic Bloodshed' movie, shot through the lens of European neo noir and with his splash of the ritualistic insanity and excess of a Sergio Corbucci Spaghetti Western."
Directed by Josh Blank, a debut director putting his extensive action movie knowledge into practice, produced by Daria Nitsche and shot by Robert Beck, who recently served as a Director of Photography on breakout UK action hit 'Outlawed' and award winning action short 'Express Delivery'. The film stars Jason Berry, Mika Hockman and Monika Godlewska.
Several scenes were shot last year in a pilot shoot as a proof of concept. Two Gunned Saint is currently in pre-production, with filming expected to resume in the new year and be hitting festivals by late 2019.
Two Gunned Saint Teaser Trailer from Two Gunned Saint on Vimeo.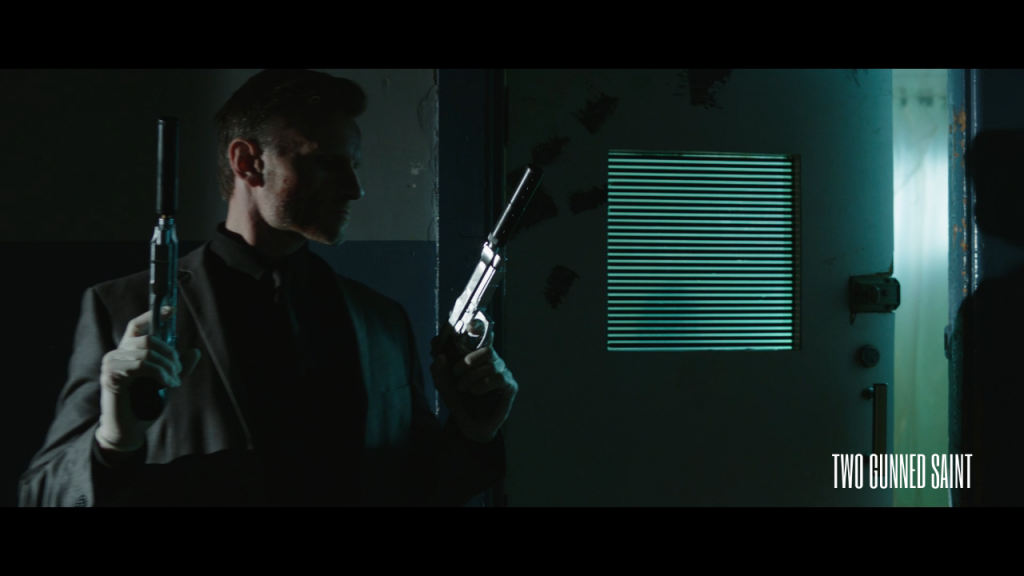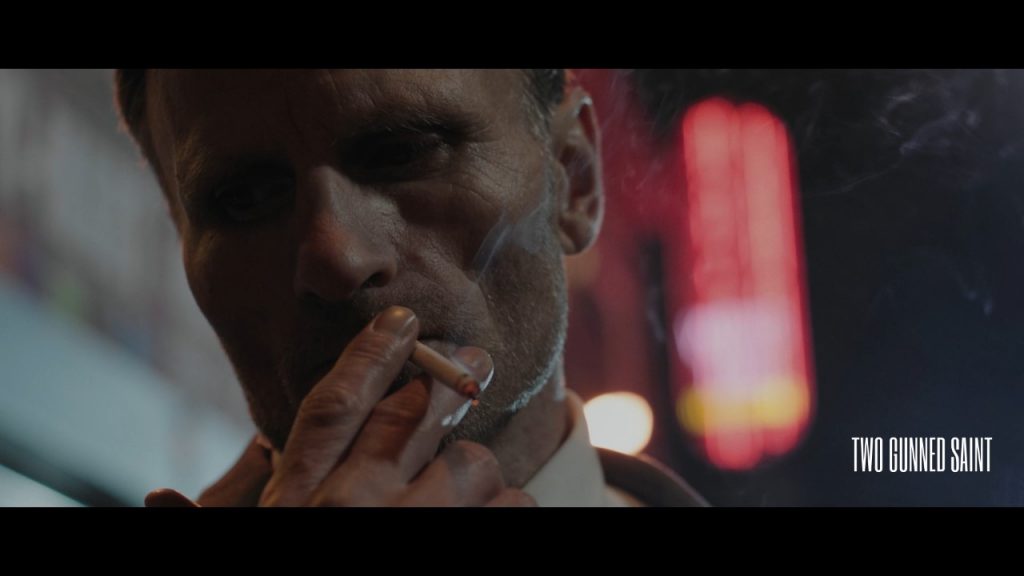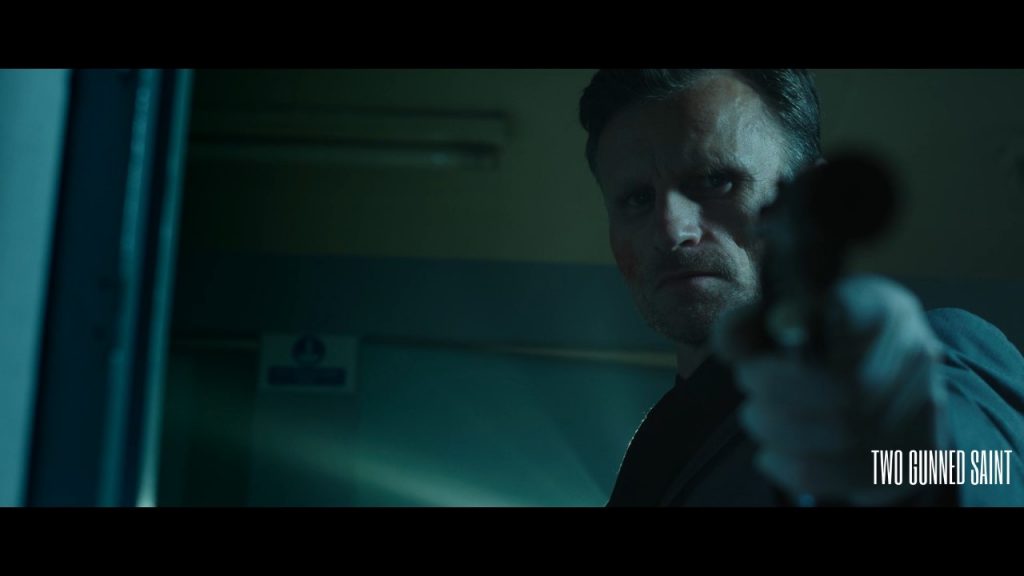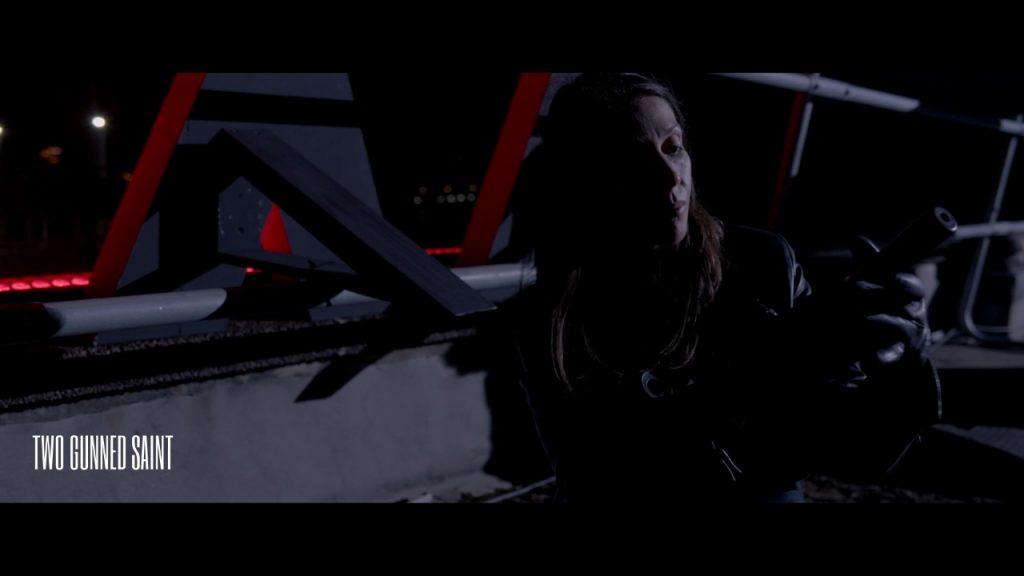 You can keep up with the progress at twogunnedsaint.co.uk and at
Facebook.com/twogunnedsaint
Twitter.com/twogunnedsaint
Instagram.com/twogunnedsaint
Vimeo.com/twogunnedsaint