Alan Delabie directs and stars in the new thriller Shepherd Code which also stars Don "The Dragon" Wilson, Michael Morris, Silvio Simac and James Bennett. Alan stopped by to chat about the project which is coming soon.
---
Hi Alan, I'm looking forward to seeing Shepherd Code which you not only star in but you also wrote and directed it. Where did the idea come from initially?
After completing my "Borrowed Time" trilogy, I directed a horror feature film titled "The Last Nosferatu." Initially, my intention was to create the sequel to this vampire film. However, my cinematographer, Louis Henry, wished to produce something different. Since the makeup artist was unavailable for "The Last Nosferatu 2" for a certain period, I decided to return to action, but this time in the thriller genre. The idea was centered around a professional assassin desiring to change his life and embark on the path of redemption. My goal was to create a stylish character with a dramatic touch, emphasizing actor performance over fights because the development of my characters is of paramount importance.
Did you always want to direct?
At the core, my sole desire was to be an actor, but in the cinematic universe, one must be versatile to stay in the game. This step is crucial as it entails even more responsibilities than simply playing a role. Portraying a character is fantastic—immersing oneself in their skin, learning their dialogues—but making a film poses a considerable challenge.
How hard is it to direct yourself?
For "Shepherd Code," I was fortunate that LH directed my scenes. While self-direction is good, I love challenges. His assistance was important because judging oneself is difficult. This significantly reduced stress and workload.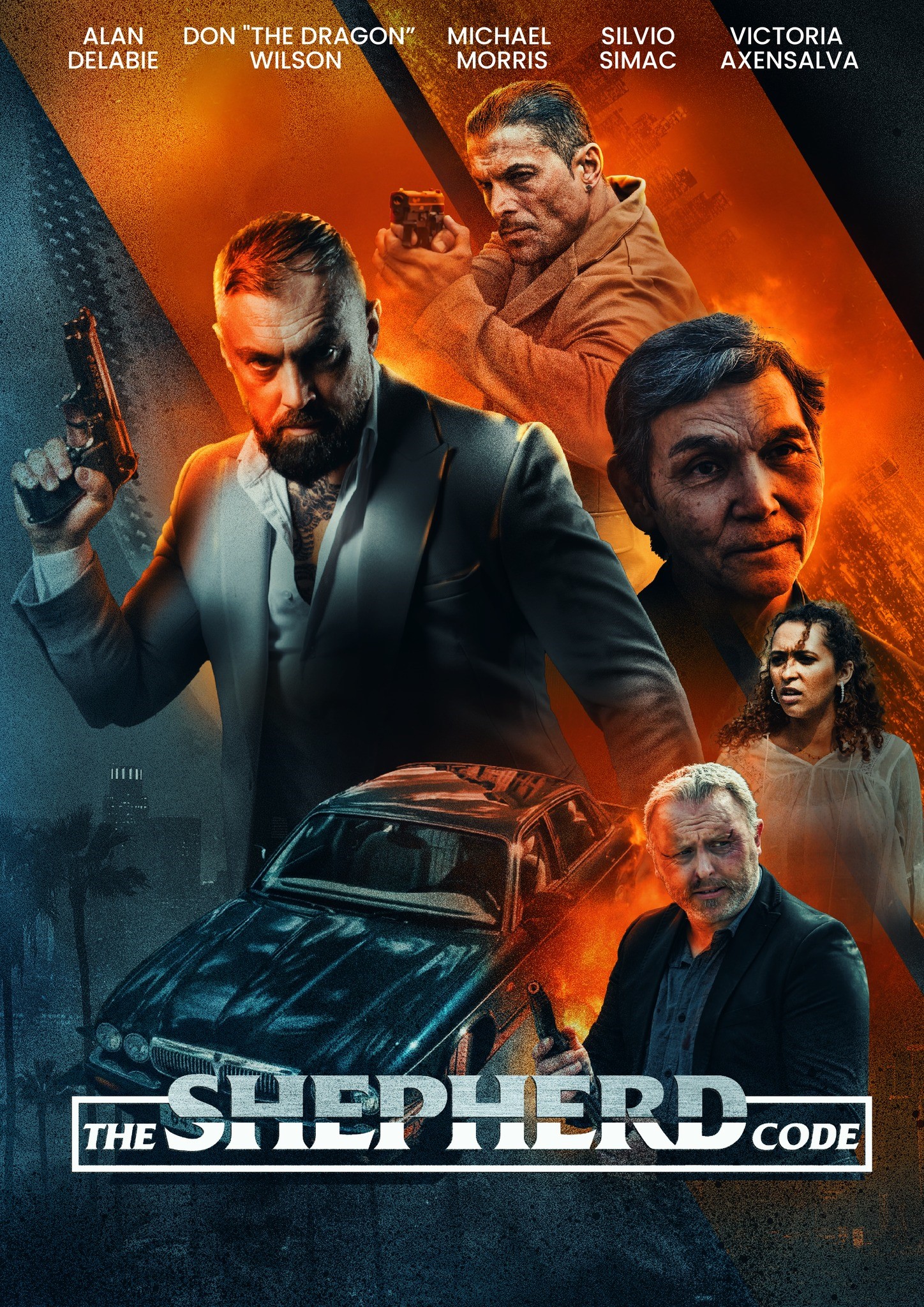 Can you tell us a little about your character Alex Lapierre?
When crafting the character of Alex Lapierre, I envisioned a classy killer, a James Bond from the darker side, with feelings and a code of honor. I gave him a past, emotions, ambitions, a lust for life. Alex has a heavy past but doesn't let himself go. There's also Matt Daniels, another assassin, a structured character with a touch of dark humor. Edson Silvio Simac was perfectly tailored for this dark, efficient, merciless role. His performance was remarkable—bravo!
Is there any of your own personality in there?
My character, Alex, is different from me, except for the classy side, as I love fashion. Alex is tough, fearless, while I am emotional and realistic—a marked difference.
What is your writing process for putting the script together?
The process begins with a long synopsis, followed by developing the story and creating characters, to whom I like to infuse emotion. Writing is the most challenging thing, a constant challenge.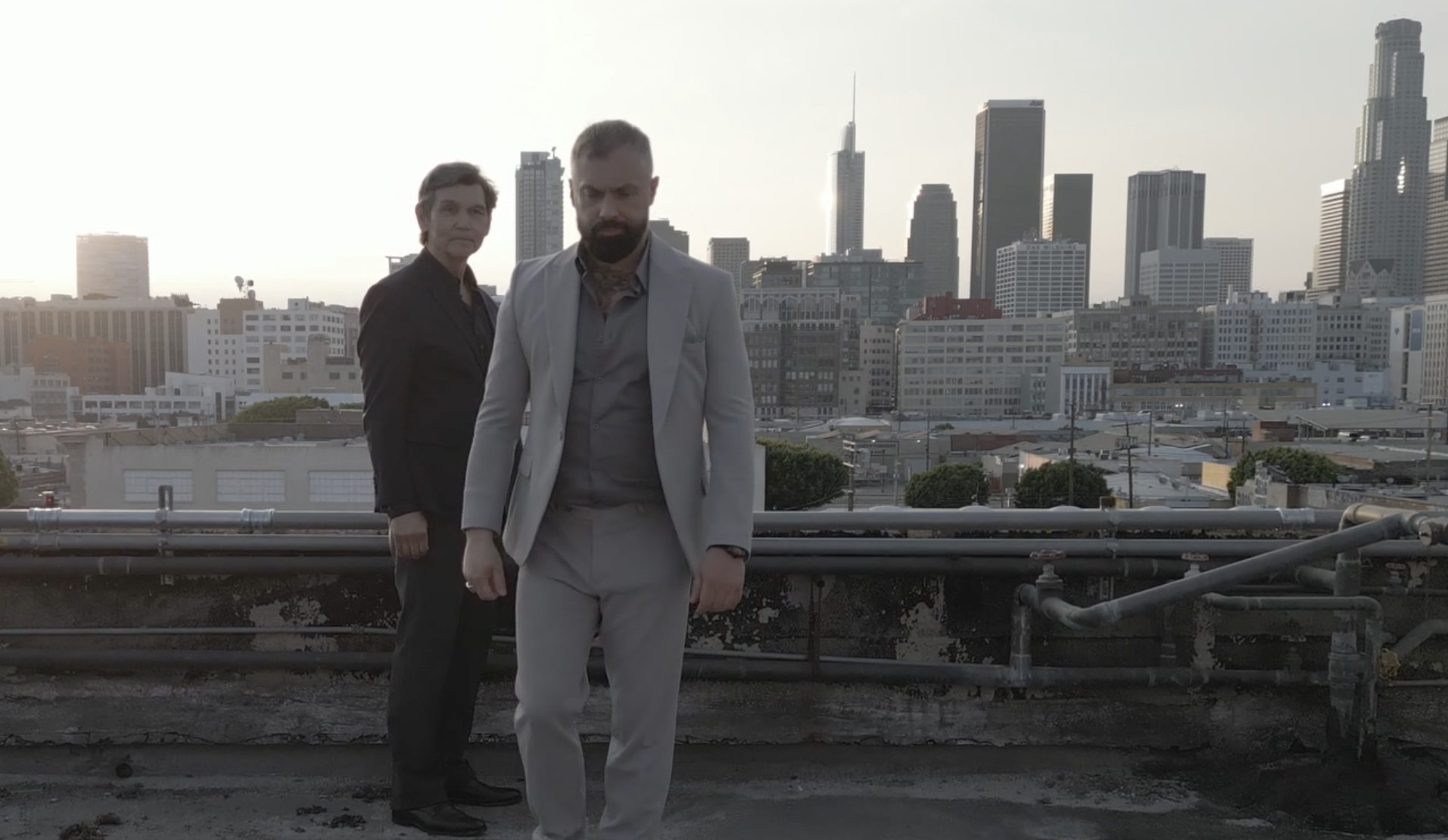 You have a great cast including Don "The Dragon" Wilson, James Bennett, Michael Morris, and Silvio Simac; can you talk about working with them?
I am extremely pleased with the cast. Don "The Dragon" Wilson is a legend I've admired for a long time. Working with such legends inspires me to surpass myself. He is highly professional and passionate about his craft—a kickboxing champion, a true legend. Silvio Simac, with whom I worked on "Borrowed Time 1," was fantastic. Jeff Langton was also excellent in his role as Jarod. Many thanks to James Bennett for his participation. Above all, thanks to my brother Michael Morris, who believed in this crazy project and portrayed Matt Daniels. Working alongside him was a real pleasure. Thanks also to the entire film crew, especially LH Chambat, the producer, Joe Hallett, David Worth, my mentor. I am currently working on a sequel—stay tuned…
Can you talk us through working on the action scenes and what the process is for that?
We had a brief moment for action scenes. I asked Joe Hallett to build certain action scenes, different from "Borrowed Time," no Nunchaku this time, but full of adrenaline and tension, adapted to the budget, filming schedule, and actors' availability. Since Silvio was involved in multiple films, we did our best, but in the end, there's adrenaline and tension.
What would you like audiences to take from the film?
I would like the audience to perceive the dramatic side but also the Delabie touch, combining retro with modern. The importance I place on cinema, which made us all dream, encourages me to give people back that magical feeling from the time when we watched good VHS, as the magic is fading nowadays. We need to dream.
Thanks for taking the time to chat and all the best with the film.
Thanks to Eoin for this interview.