Director Camille Delamarre has previously helmed Brick Mansions and The Transporter Refueled ; his latest film Assassin Club stars Henry Golding as an assassin who is given a contract to kill seven people around the world, only to discover the targets are also assassins who have been hired to kill him.
Camille stopped by to chat with me about the film.
---
Today we're talking about your new movie Assassin Club Starring Henry Golding. What was it that appealed about the script to you?
For me the script gave me the occasion to play with all that I love as a director as it had a good amount of action, but also drama and a lot of characters. I also really liked the diversity of just the women and men and so it was great to have all those ingredients together. This is the best tool for a director to make a film.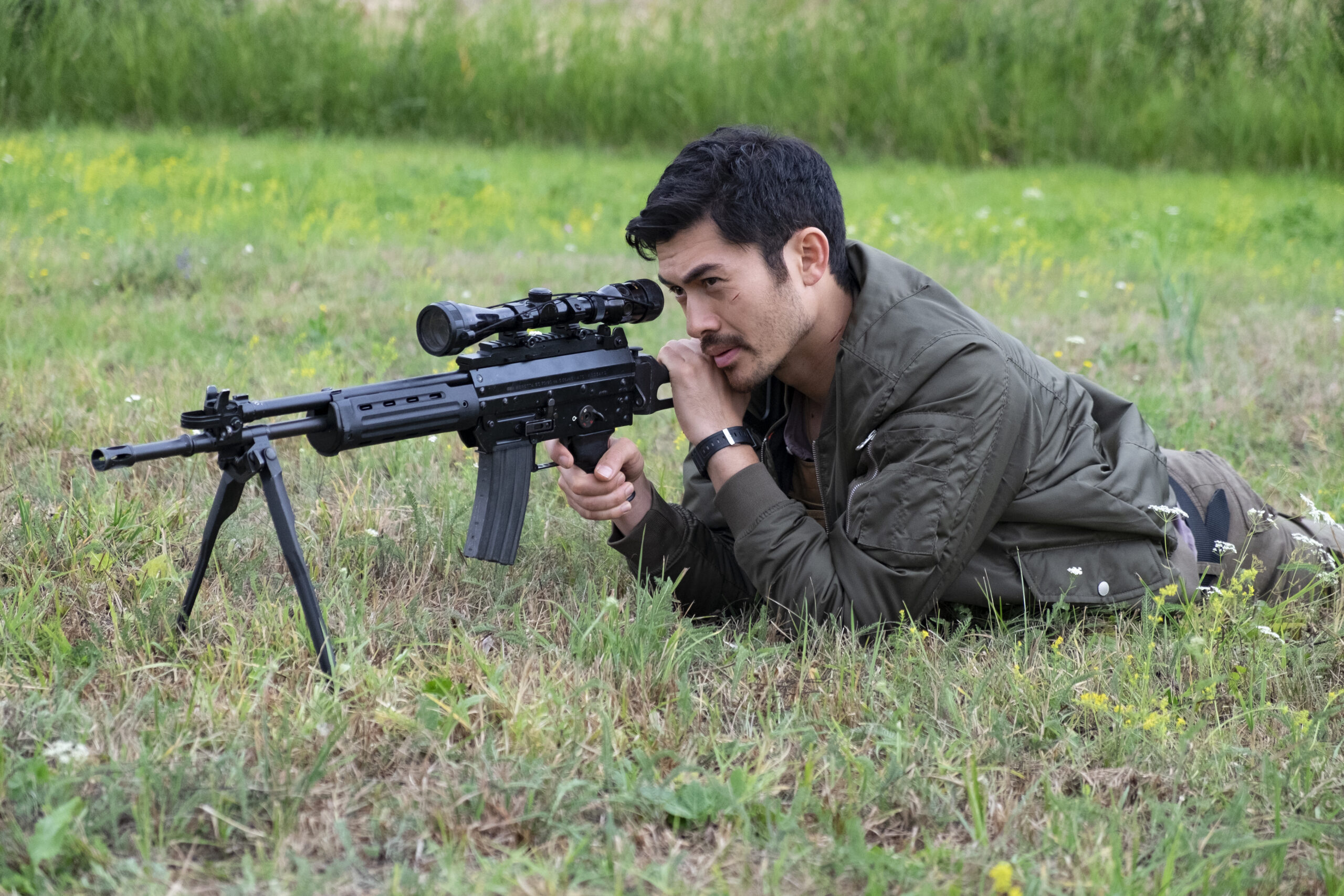 Why was Henry the perfect choice to play Morgan?
My goal for the character of Morgan was to find an actor who was not a generic action hero who is basically a killing machine. My vision was to create a new generation of action hero who has sensibilities. Someone you will like and not someone who is cold like a robot that will just show you only action and big muscles.  We have a real part with drama where he has feelings and a girlfriend he cares about. We needed a great actor and Henry has that quality, as he is someone who is not only just a guy for action, because he has a lot of things to say in any genre of movie.
I liked that a lot of the action was done practically. Is that something that's important to you?
Oh yes, for sure. For me, the important thing is when we start to talk about action, we want to create something that is realistic and organic, far from the CGI shots on a stage. We wanted to use real people, real cars and real streets where we crashed everything for real without any CGI effects. All the actors and actresses fought for real. So, yeah, for me, it was important to create something believable and not unrealistic.
Morgan and Caldwell have a complex relationship; what can you tell us about that?
Caldwell is like a father to Morgan and I don't want to spoil it but we can see a twist with a huge betrayal. It's like if your father is in fact maybe not the guy you think he is, where you trust him and you are ready to give everything to him and in fact, he is not this guy. For me, this is dramatically strong and interesting which is exciting for a director to play with.
Can you talk us through putting together the car chase?
The car chase has some action moments I'm very familiar with from working on The Transporter Refueled and Brick Mansions, as well as car commercials I shot in the past. Cars are something I really love to play with so it's like a playground for me, when I'm feeling like a kid who is just here to drive like crazy and crash cars (laughs). It's like I'm a kid again who is playing with some toys and this is something I know very well how to make it look great on screen without any visual effects. All that you will see in the car chase is for real with a real stunt driver behind the steering wheel during the crash. So, this was very fun to do.
Following on from that, how did you work with Henry and the team to create the fight scenes?
We had a stunt coordinator who worked closely with Henry and I on the movie, and we tried at the beginning to find special techniques for the different characters to not use the same backgrounds in martial arts. We wanted it to look like a street fight with Krav Maga which I find more interesting and organic in terms of fights. Of course, we have to rehearse a lot so when they are on set they were ready to fight for real on camera. We haven't any stunt doubles for the most part but it was Henry for real in front of the camera during the fight scenes. It was pretty intense and again so cool to shoot because we were all excited by this action moment.
Assassin Club is very much open for a sequel; would you be interested in that and do you have any ideas where you would take the story?
Yeah, I hope we will work on the second chapter and I'm ready to jump on board and I'm sure the cast is also ready to go again. Let's see…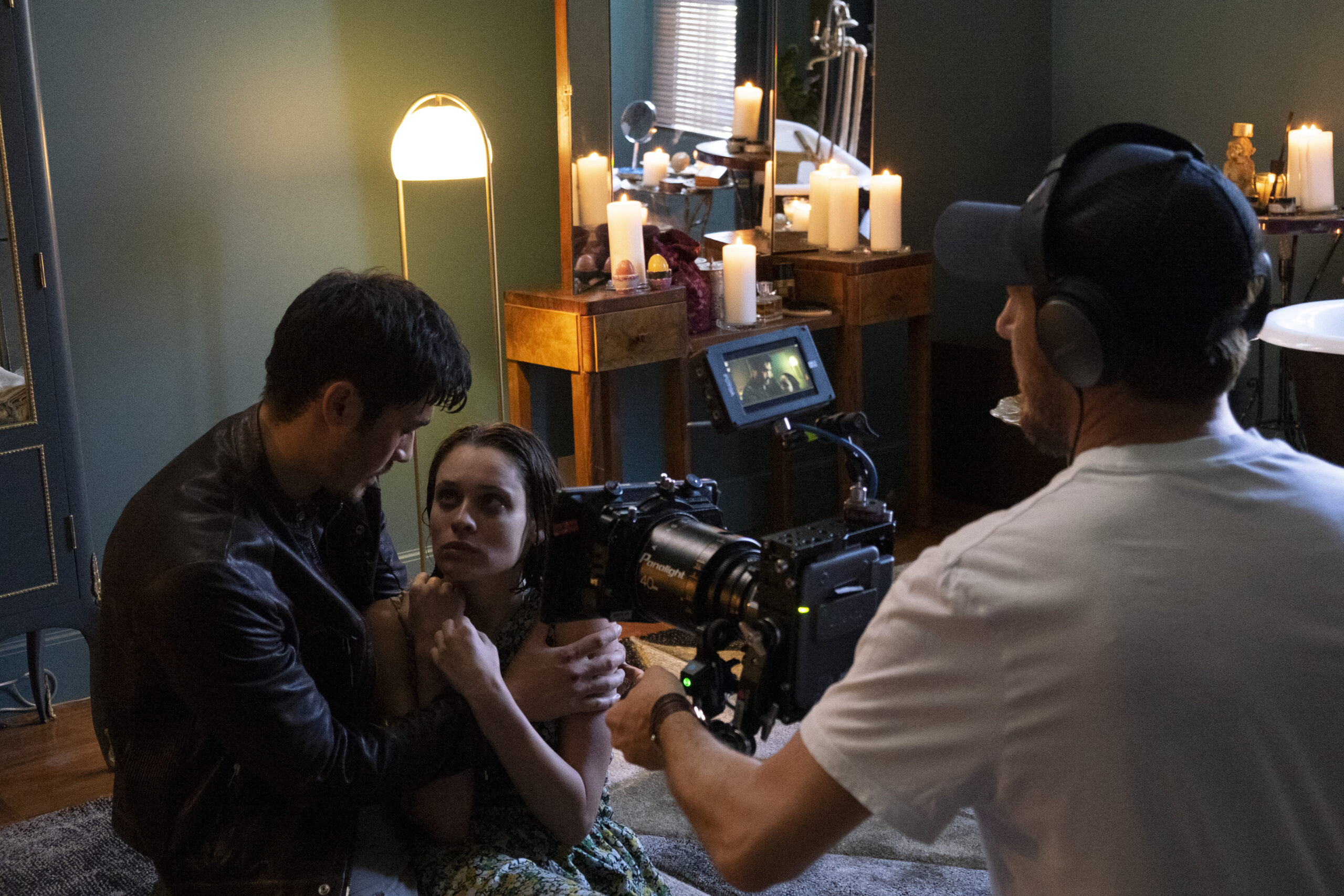 Having previously directed Brick Mansions and The Transporter Refueled, what is it that draws you back to the action genre?
I've been a big fan of the action genre since I was a teenager or younger. I had the occasion to work as an editor on some action movies and then got to work on The Transporter so this is very much my universe and it's clear that action is my passion.
What would you like audiences to take away from Assassin Club?
This is an independent action movie made with passion and heart with a good story and not only action; there is a good amount of action but also just a real story with real feelings and characters. They are not just machines; we gave a lot in the film so I hope to seduce larger audiences female and male, not just the guys who want to see action movies without anything else (laughs). We worked hard on this film so I hope that people will appreciate it.
Assassin Club is Available to Buy on Digital May 16, 2023 and Available on DVD & Blu-ray™ June 6, 2023