Roger Kumble has directed movies like Cruel Intentions, Just Friends and many more but his latest film is a romantic action comedy called Beautiful Disaster based on the best-selling book. Roger stopped by to chat about the film with me.

---
What made you want to adapt Beautiful Disaster into a movie?
There's this app called Good Reads and I was just noodling on it one day. It was after I finished this movie After We Collided and there was this book at the top of these lists called Beautiful Disaster, and I'd never heard of it. I read the book and I was like, wow, this is kind of interesting. It checks a lot of boxes besides being a modern boy meets girl, or bad boy, it also had this kind of Fight Club element to it that I'd never seen before where I think guys could be interested in it. If I approach it in a different genre sort of way, it could be like a romantic, a little lighter comedic thing where guys could be interested in it. It was a book that was written like 10 years ago, but there was all these fees against it at a studio. It was like a million dollars against it or so to speak and I decided I got the rights from the author and I spec'd it, I wrote it for free. I just took a gamble. The studio I made the After We Collided a movie with decided to make it' they said, "if you go to Bulgaria, we'll make it with you. We're all doing it".
You previously worked with Dylan Sprouse on After We Collided; when was the moment you realized that he and Virginia Gardener had great chemistry and were perfect for the two leads?
I knew Dylan had the chops from working with him on the previous movie. Virginia, I met in the casting process, and I'd seen her previous work and we grabbed a bite. During COVID you can't really do chemistry reads anymore so, everything's a risk but I could tell she's a tough chick. You just hope for the best. I actually had them over at my house one night with my wife and then we were off to Bulgaria. I come from the world of theater where we workshop stuff, so we were there for two to three weeks before we started shooting. During that time, we got together every day and we just read part of the script or read part of the scenes. Because I wrote it we'd read the scene, if something wasn't working, I'd throw it out and I'd start again and we'd make it so the scene would work. That's the great thing of being able to write too; they don't have to make this script work, we make the script work for them.
It was interesting what you said a minute ago, it could be something that the guys will be into, because I have to be honest, this isn't normally a type of movie that I would watch (laughs).
Looking at your wall behind you I can see why (laughs).
I actually really enjoyed it because there is something for everybody where you've for the fight scenes for the guys but that actually wasn't my favorite aspect. It was the characters and I thought the film was just genuinely funny. It's almost like a genre in itself – a romantic action comedy.
Yeah, that's good because that's what I've been trying to do. I used to work at a video store and one of the things I, maybe to a detriment, but I try to make movies where you can't figure out where to put the video. What aisle to put it in, and then sometimes that's necessarily a bad thing, but I find these movies are longer lasting. They're more intriguing if you don't put them in a certain genre box. You want to come back to them even like Cruel Intentions like yeah, it's a drama but is it really because there are comedic moments to it? It's those movies that kind of satisfy a couple of different things.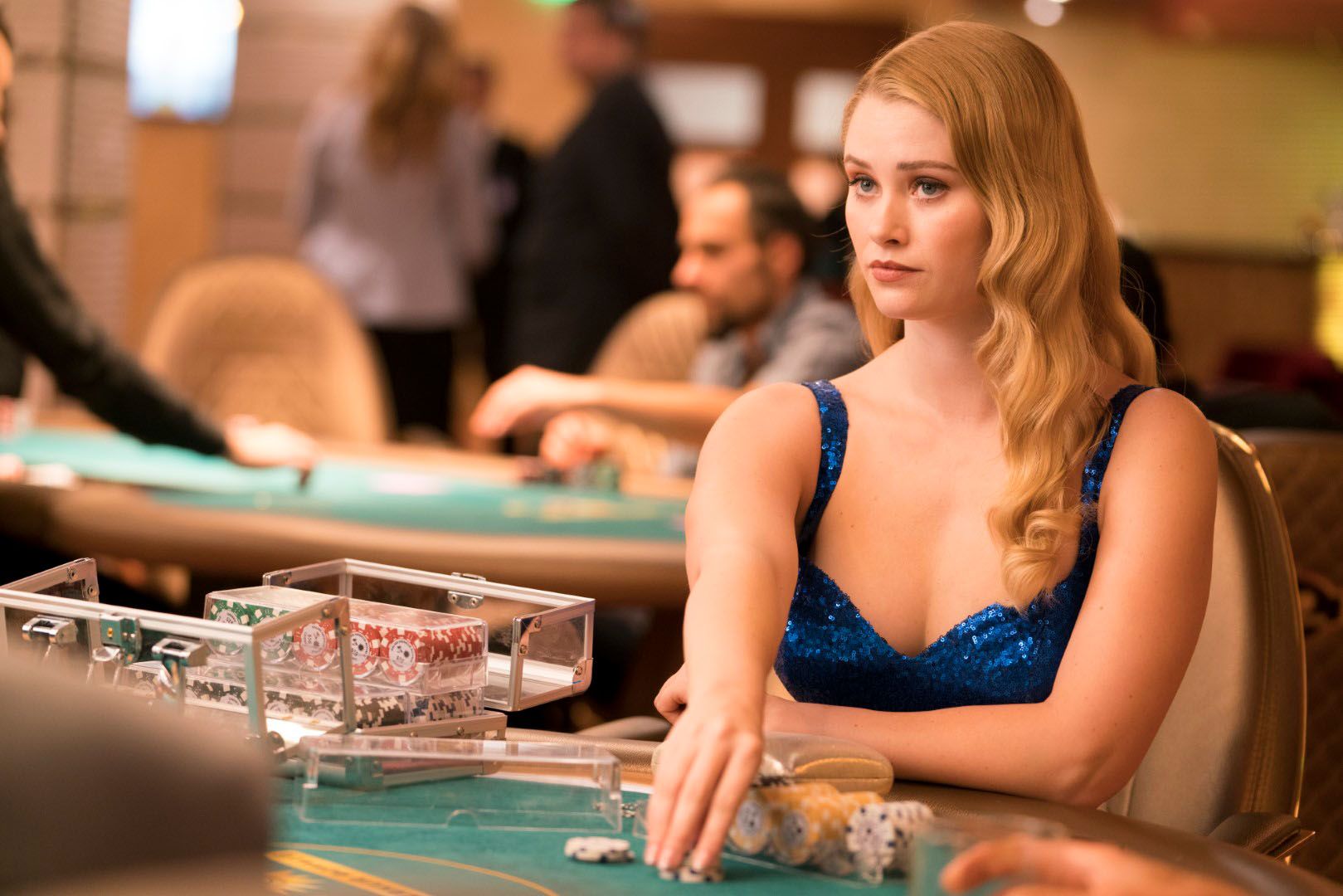 How hard is it to decide what story beats from the book to leave out from the script?
It's hard, you take the best and yeah, I take the essence from the book, and I take the themes in the book and the characters. When I did Cruel Intentions, it was 1999. It was before the internet, and I'm an old dude. I write movies first for myself and now you have these fan bases that are great, because they're driving us, but with the age of the limited series now, where they have 10 hours to tell these backstories, you can't really compete when you're just doing a 90 minute or 2-hour movie. So, you're constantly trying to make people happy, and you do your best, but I just gotta tell the best story I can. I know there are some fan favorite moments and some of them might get in and some of them don't and it's a slippery slope, dude (laughs).
What's fan reaction been like, so far, have you spoken to any fans of the book?
Yeah, 60/40 and they want to kill me and I tried to tip them off beforehand, where you're just like, I'm gonna try to get the essence right. I did switch the genres. I made it lighter than the book, but to stay with the movie, how you want it, it's more like a passionflix movie, if it's more like the book the movie wouldn't have gotten made. It's melodrama so I wouldn't have been able to get the movie made or I wouldn't have told that movie like that. A toxic guy who keeps beating up people who look at his girl the wrong way. In 2023 is really challenging, you know? So, I took what I liked about the story and I did what I wanted to do, and got people to open up and say "Oh, these books are kind of cool" and get them to read the books. I know my history. Well, you look at like The Graduate or Forrest Gump or even The Godfather deviated so much from the books, but you get people to read the books but those were different days.
Can you talk us through putting together some of the fight scenes?
It was great. The thing is we had a guy Asen Asenov who was our fight choreographer, and our stunt coordinator out of Bulgaria, and he was great. We shot it in Sofia, where they do all the Expendables movies and my cinematographer Josh Reese was monumental in coming up with different looks for all the fight scenes. One of the things that was important to us was to make sure they all had a different feel, the three fights. There was the first fight the Marek fight, which we kind of modeled after Fight Club and we looked at Snatch the Guy Ritchie movie, and then on location scouts, we found that when we were scouting around Sofia in Bulgaria, we found that theater with the turntable stage and we gave that a theatrical quality. It's like this PT Barnum guy who's hosting these Fight Club things where they're raising money. They're just finding wherever they could host these things, and they find some theater. That's where we're like, oh, this is a more theatrical thing. That's where we got the Brady Hoffman guy and that's where we took the line from Rocky IV to give it a different quality. The last fight we upped the stakes. We went to where we go to Vegas, where Travis is a little out of his league, where we found some kind of abandoned place outside of in Sofia, which is supposed to be in Vegas, but we didn't as we had a 25 days shoot. Even that last scene in Vegas, that was two days to shoot that whole sequence so you're limited. We wanted to make sure that there were three different kinds of looks to it.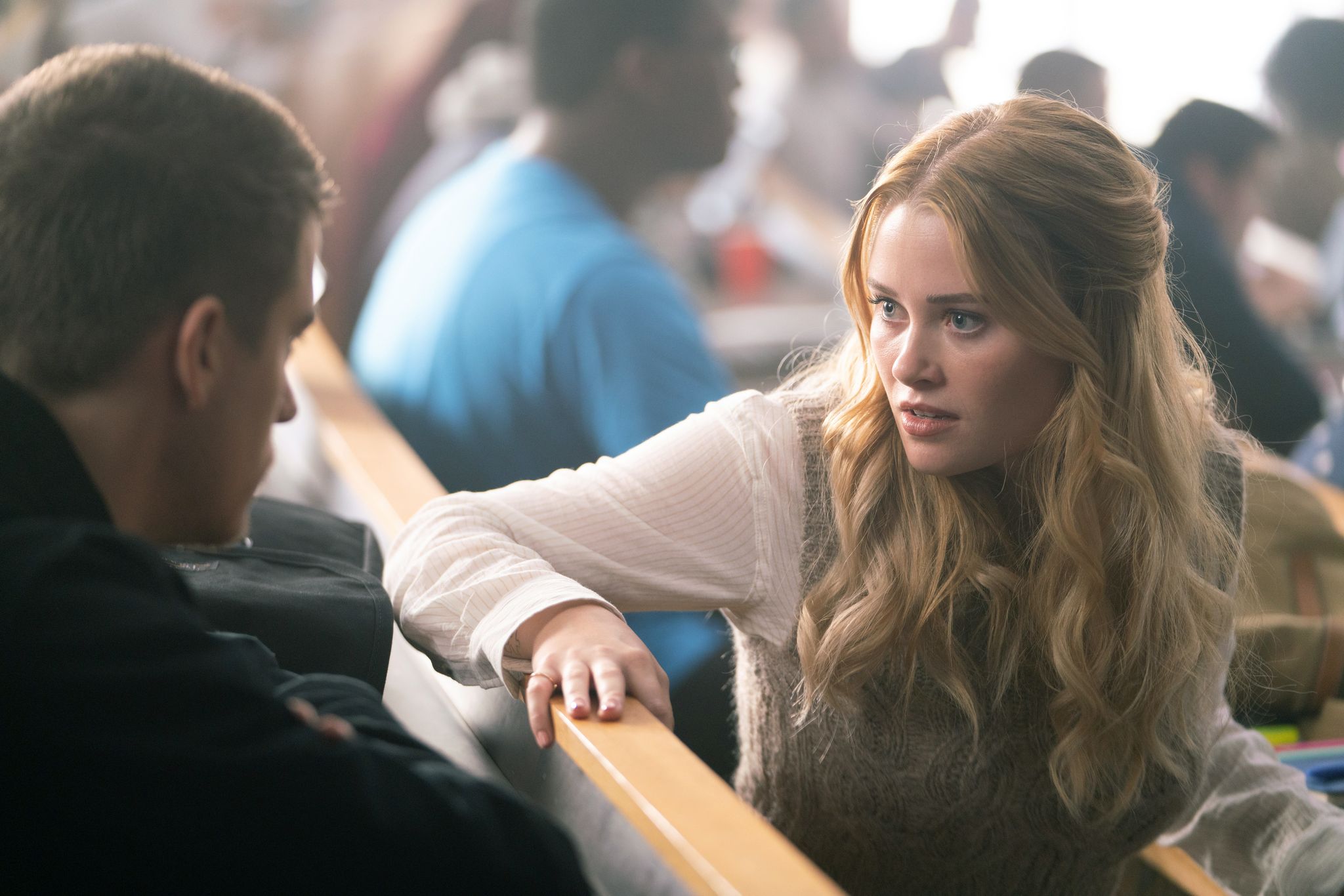 What would you like audiences to take from the film?
I think just a good time. We're out of a pandemic and Oscar season is over. This is just a fun movie that both guys and girls can watch. It's just a good date night movie. It's actually fun for maybe not families, because it's rated R, but it's my type of comedy and it's just a fun movie for older people in high school and older. You're gonna laugh, it's a good romance and some good action stuff.
Something for everybody.
Yeah, yeah.
Thanks for taking the time to chat and best of luck with the film.
Thank you!
BEAUTIFUL DISASTER will hit VOD/Digital on May 2nd