Joe Cornet directs and co-stars alongside Alexander Nevsky in the new Action Western Gunfight at Rio Bravo which is out now on Digital, DVD and On-Demand in North America.
He stopped by The Action Elite to chat about the movie.
---
How did you get the idea of mixing a classic Western and the action film genres?
The idea of mixing the western and action film genres really makes sense. Both categories usually contain the classic themes of good vs. evil, physical trials and challenges as well as some degree of superhero mythology.
What can you tell us about your directorial approach? And is it hard for you to be on both sides of the camera almost at the same time?
My directorial approach begins with the complete vision of the script in my head. I often listen to specific types of music to envision the project, when I have hit upon the right music, the visualization appears and is usually followed up by some form of story boards. As for being both in front of and behind the lens, I love the challenge! It is definitely two different modes I have to psych myself up for but I have a few tricks for balancing it all out.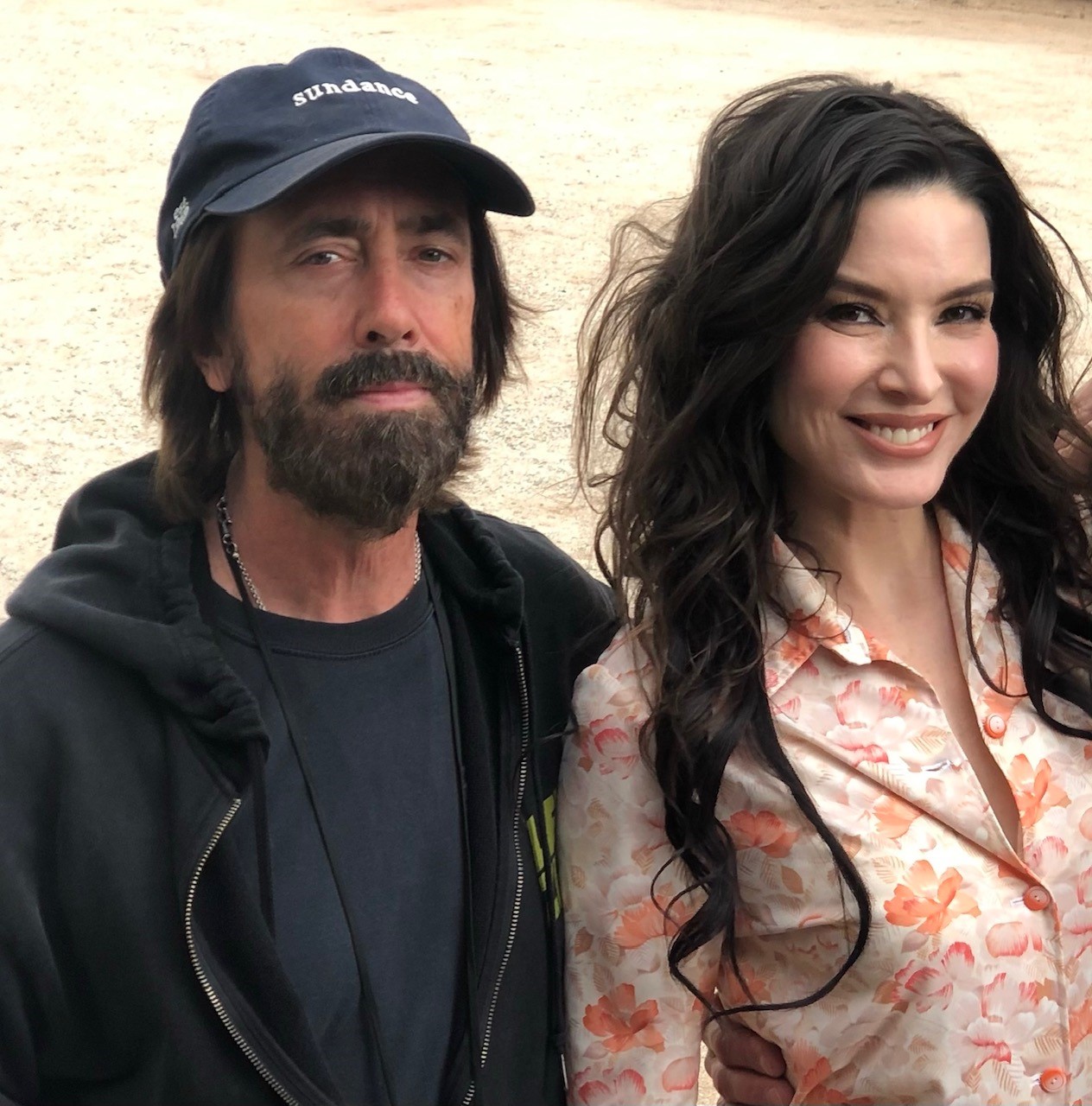 GUNFIGHT AT RIO BRAVO is your fourth Western film to this date – so what makes you return to this genre again and again?
The western is like Greek Mythology to me. Timeless, engaging, it transcends everything. There is usually a moral dilemma or trial the central character(s) must endure. Sometimes, the good guys do not always prevail, just as in real life!
The story takes place in Texas, but you chose to film in Arizona. What can you tell us about the experience?
I have some experience filming in Arizona. There are several fantastic locations available there. For this film, we chose Gammons' Gulch, located south of Tucson. It is a perfectly set dressed (exterior & interior) western town surrounded by magnificent desert vistas. I get everything I want and more at Gammons' Gulch! I also appreciate the wonderful background, extras and actors we get from all over Arizona, many from historic Tombstone. The wranglers and horses are some of the best I have ever worked with.
Alexander Nevsky is known for his work on action films, but this is his first Western. How did he do in your opinion and was it easy for you to work with him?
Alexander is a close friend of mine so we collaborate very well. He took to the western thing very quickly as he did much research and worked with an armorer on all the period weapons. I think he nailed it! He is, after all, an actor and a very serious one so I never felt he would have any issues crossing over into this genre. When you see his performance, you will agree!
Let's talk about the key cast, and why exactly these particular action stars? Have you seen SAVATE with Olivier Gruner and DARK ANGEL with Matthias Hues?
Again, the idea of mashing up these two genres seems a natural to me, why not? It was a thrill getting to work with the legendary Art Camacho as fight/stunt choreographer, almost like working with Nureyev on a ballet! Matthias and Gruner were so much fun, so professional and they brought their "A" game. As for SAVATE, what can I say? Gruner in the depths of 1865 Mexico surviving by his kickboxing skills-just great! DARK ANGEL is worth the price of admission for the "I come in peace" and the final showdown between Matthias and Dolph.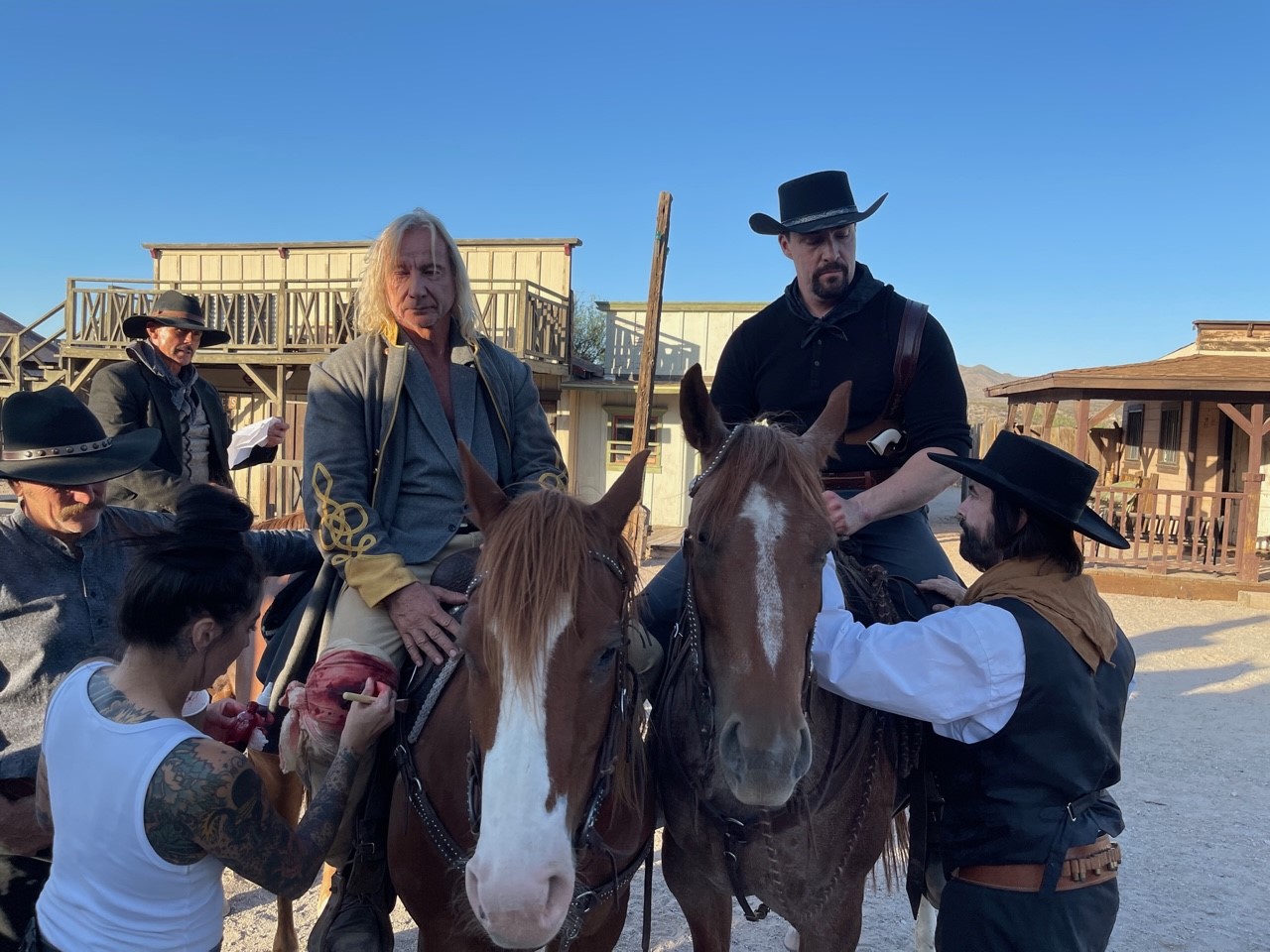 What are your "favourite action movies of all time"? Please give us at least 5.
Favorite action movies, in no particular order and including some vintage ones that may not have been originally termed "action" but I consider them so:
TOTAL RECALL
RAMBO:FIRST BLOOD PART II
RAW DEAL
THE LAST BOY SCOUT
THE DIRTY DOZEN
WHERE EAGLES DARE
DIE HARD
How's that for an eclectic list?
That's remarkably similar to mine actually, excellent choices. Any future projects you'd like to share? We've heard that the sequel to GUNFIGHT AT RIO BRAVO is now on the way. Can you tell us a little bit about it?
I have two new films ready for release very soon. First is a horror film NIGHT OF THE CAREGIVER which is very much in the style of 1970's horror films and starring Natalie Denise Sperl and the great Eileen Dietz (THE EXORCIST). Second is our sequel to GUNFIGHT, a really epic tale of revenge and danger entitled TAKEN FROM RIO BRAVO. The audience can expect more action, more classic action stars, sweeping exteriors, some of the original characters from the first as well as a collection of the most despicable bad guys you'll ever meet. Both these films were also written by Craig Hamann who wrote GUNFIGHT so you know the stories will be captivating.
Thanks for taking the time to chat and all the best with the film.
Thank you so much for your time and support! GUNFIGHT AT RIO BRAVO is available now everywhere on Digital, DVD and On-Demand in North America!