Marko Zaror has made a name for himself over the years in action films like Undisputed III, Redeemer and this year's John Wick: Chapter 4 as well as The Fist of the Condor which is streaming now on Hi-Yah!
Marko stopped by to chat with me about his films.
---
You've had an amazing year so far with John Wick: Chapter 4 and then your new film, The Fist of the Condor – my two favourite films of 2023 so far. How are you feeling about them?
Well, I'm excited. What can I say? John Wick was just an amazing experience, being part of that, working with Chad and Keanu and to see them work. It was just an amazing experience and Fist of the Condor has been a beautiful surprise. It's a very personal movie that was born in quarantine, when I thought that the world was going to end (laughs). Then we just did this very honest movie which was a love letter to all my inspirations, and I wanted to document my journey as a martial artist, my philosophy, my nutrition and put my vision as a Latino martial artist into a martial arts kung fu film, honoring the genre. We never thought that it was going to be a movie; we thought that it was going to be a series for YouTube; because of COVID, we didn't know that the movies were going to open again, it was kind of crazy. I'm very happy to have it now on Hi-Yah! and people are enjoying it. Soon they're going to be able to get the DVD so it's pretty cool. I'm really happy with it.
I actually was going to ask you about that; so it is going to be getting a physical media release soon?
Yes. That's on May 23 on DVD. It's going to be available in the whole of the US and Canada and soon it will be in Japan, Italy, Korea and Taiwan. We're trying to expand it in as many territories as we can.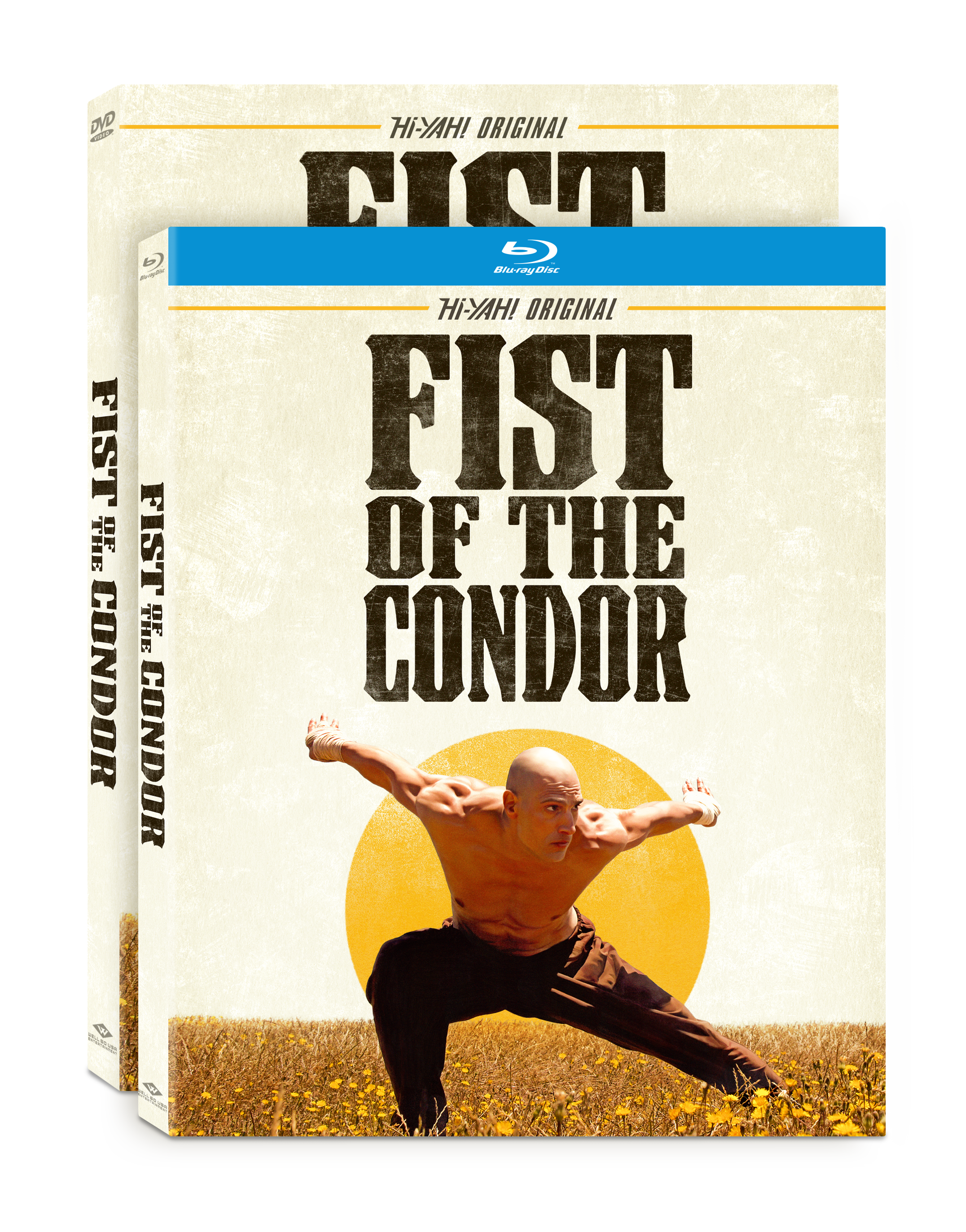 Fist of the Condor reunites you with director Ernesto Diaz Espinosa (Redeemer). Why do you think you guys work so well together?
Well, I think we've been friends since high school since we were kids, so we're like two friends making what we love to do and we try to stay honest. We strive to do projects that we love; we create movies just from the basics of we would love to make this film. That's the number one driver. In the case of Fist of the Condor we needed to do our kung fu movie. Our version as Latinos, as filmmakers, as martial artists, what will a kung fu movie from Chile be like? Yeah, that was a beautiful challenge and we enjoyed it. All the time we just do movies that we love.
One of my favorite aspects of him as a filmmaker is his visual style. Both this and Redeemer are gorgeous looking films where even the violence has a beauty to it. Every scene, you could just take a screenshot and put it on the wall as a painting.
Awesome. Thank you, man. I really appreciate it. Thank you. Yeah, they are little movies, but there's a lot of love behind the movies.
How challenging was it to play two dual roles?
It's fun because you explore two sides of your own self and I'm looking forward to explore even more when we continue the story. That's why all the support from you guys is very important because it depends on you if we continue the story. Either people get the DVDs or see it on a platform and they support the movie and show the love then I would love to continue to do this fight between the two brothers; that will be awesome. It would be a nice challenge.
I hope we get a second entry because we need to know what's going to happen next with the two brothers. How far along is the second story? Have you started working on it yet?
Yeah, we do have a treatment, we do have a story but not in the script version yet, but we kind of know where it goes. So, yeah, it's pretty wild. It's going to be fun. A lot of new characters to expand this world; it's a fun story.
One of my favorite aspects of the film was the whole origin story of the manual, and its connection to the Incas. Is any of it based on any real legends or stories, or is it completely made up for the film?
No, no, it's totally made up, but actually our indigenous were the only ones unconquered. That was kind of true and they did have some fighting abilities and they trained in different forms, but it has nothing to do with the Fist of the Condor manual and all that stuff. That's something that Ernesto came up with to put all this knowledge and all this journey in a book and that was pretty cool. Because it was based on my notes of all my life's journey as a martial artist, my nutrition, the training, the different styles that I've trained, the different movements and mobility, all that is what creates the book of the Fist of the Condor.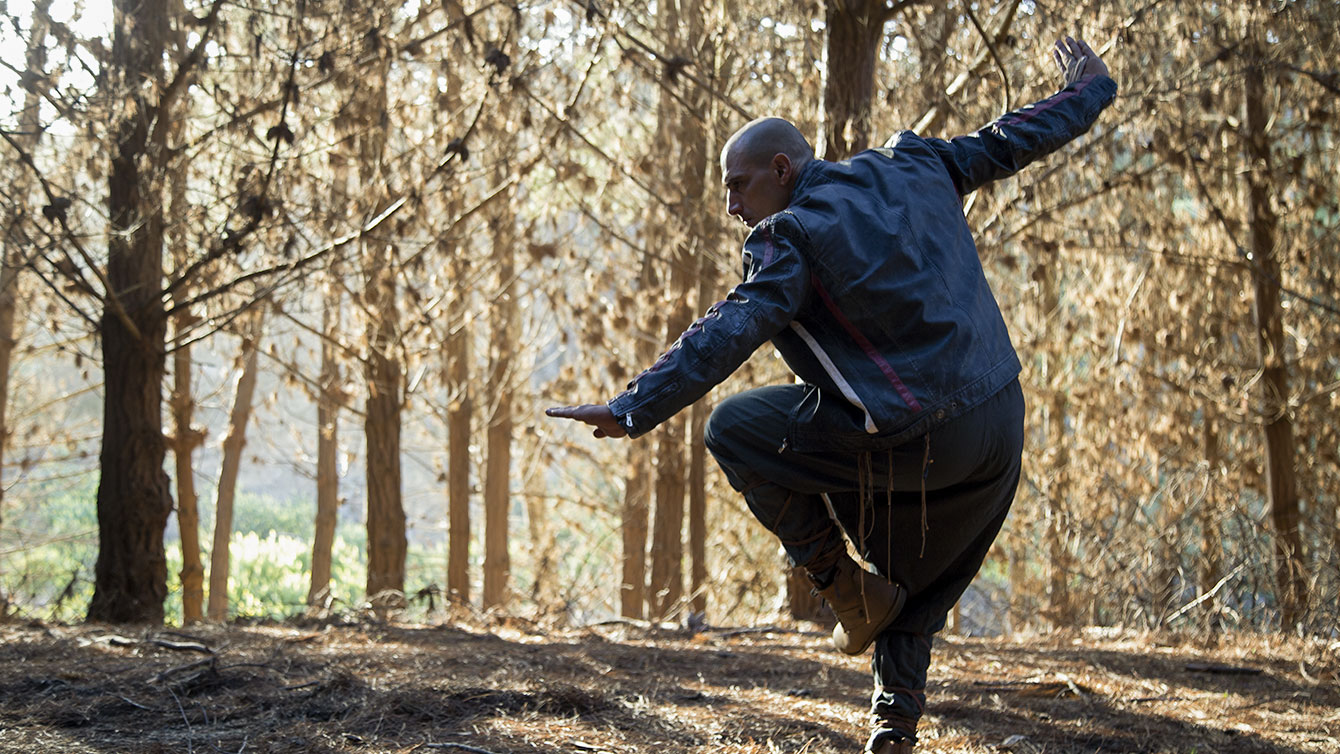 How challenging was it to create fresh and exciting fight scenes that we haven't seen before because I know you'd like to coordinate the action yourself?
Yeah, well, that was a big challenge because I want it to feel different. I want it to feel classic but at the same time, you needed to not be classic, because it needed to be new and different. First, we needed to find our identity in the style and that's why we kind of use the Condor because it's our animal from the Chilean flag. Then experimenting with the movements, giving that little personality to low positions with open hands and they're always playing with the wind. There are a few scenes with the woman Condor where we're trying to balance on the wind, still kind of mimicking a bird flying and stuff like that, it's kind of like getting deep into that element. Then that kind of turns it into different mobility. Then we turn it into some choreography and make it flow and I feel that works in the movie. We Added Eyal Meyer who is an amazing actor and he's a master in Kalari. He brought a very unique style for a movie that is not very common. Yeah, that was a good challenge. That was a big challenge; we wanted to make it feel different, unique, original and honest in our journey as Latinos doing martial arts and doing this love letter to martial arts movies.
Which was your favorite fight scene to put together and also the toughest one?
It's hard because they all have some challenges. I believe the one that flows easier was the one in the woods because with Francisco Castro, we worked back in the day on Kiltro. I recruited him as one of the stunt team that I created when I did Kiltro. He went through the whole training and then since then we've done Mirageman together, Mandrill and Redeemer. He's always been around and he knows me, so that fight was pretty cool. He's a very skilled martial artist. He does capoeira so the fight in the woods was pretty cool but of course also it was very challenging the moves that we were doing.
The first fight at the beach was pretty challenging with Jose Manuel as it was the first fight scene. We were telling the story at the same time we were fighting. We wanted to use the cinematics to tell the story of the fight instead of just a choreography so it was pretty cool. It was a cool process and it took a little longer than we thought. Then of course, Eyal Meyer's fight was pretty challenging, too. We wanted to take it to the next level and to add all this mobility and animal mobility together. That was pretty tough to make it look cool and it was a big challenge.
Yeah. I love the whole idea of photophobia as your Achilles heel; was that you who came up with that or Ernesto?
Oh, Ernesto. That was pretty cool but at the same time the whole philosophy behind it is interesting; with the sentence he said at the end, "he needs to first learn how to walk in the dark" and once you do that, you will know yourself, like you really know who you are; it's kind of like a way of saying you need to get in touch with your dark side and know who you are really, in order to be a better person. So, the whole losing the sight has that philosophical purpose in the story.
And also getting rid of the ego, which of course, was mentioned earlier in the film…
Yeah, exactly.
It's something which we don't see much in movies anymore, as I consider this an inspirational film. I find a lot of movies today almost have a nihilistic or negative tone where they don't make you feel good by the end. This makes you want to train and go to the gym, and it reminded me of the classic martial arts films and movies of the 80s, and 90s…
Yeah, that's actually a very important thing you're saying, because I'm on this journey, because of inspiration. I saw Enter the Dragon, and my life changed forever. I saw the electricity, the energy of Bruce Lee, and it was just so clear for me, this is what I want to do. I love these types of movies. You see, I love the movies that can touch you and inspire you because you can change lives. My life was changed by movies. There are some movies that could be very cool, but they don't inspire you.  I don't know if you calculate that, you cannot just do that, it just happens. For me, Fist of the Condor is a result of a really honest expression of who I am as a human being and as a martial artist. I'm happy to have a partner like Ernesto that we're very close friends, and he knows me so well, like we grew up together, right? So, when we do a movie, and he sees that I'm connecting with something, he can really go deep into that. When I told him, "Man, we need to make this movie" and I gave him my notes I told him these beautiful scenarios in the South of Chile, and I just want to transmit this beauty about life, about knowing who you are and becoming a better human being through martial arts. He gets me because he knows me and then he puts together all these experiences into the movie. I feel that honest expression is what touches people that are on that journey, because some people just watch the movie and go, "Oh, maybe it's a little slow" or "I don't get the whole thing" but of course not everybody's gonna love this movie because it's a very specific special movie for the people that love the genre. We knew that because I remember seeing that multiple times before with Enter the Dragon, Armour of God or No Retreat No Surrender. When Bruce Lee shows up in No Retreat No Surrender, it's so inspiring, you know what I'm saying? I could watch a movie a million times and some people go "that movie is boring" and they just don't connect with it and that's fine.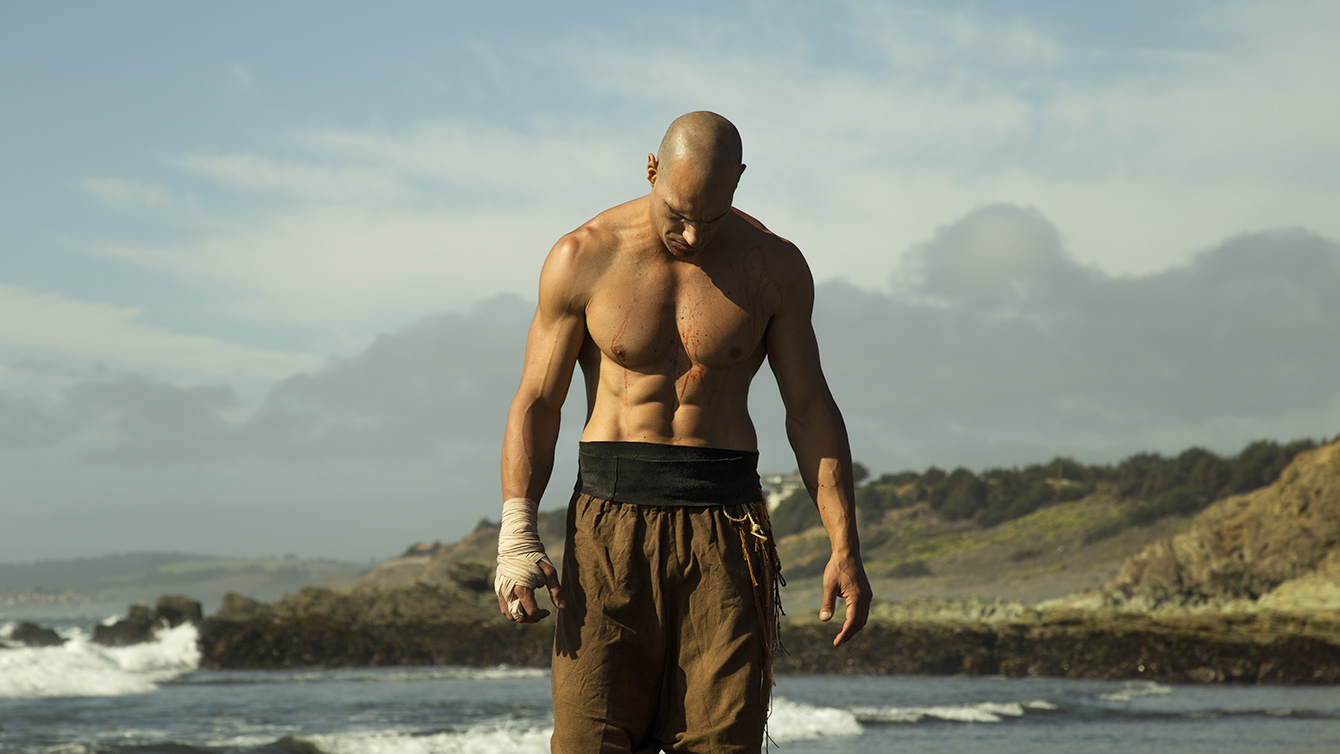 What would you like audiences to take away from the film?
What you just said – to take away a little moment of reflection of asking questions to themselves, the same questions that I go through in the movie. If some of those questions they take home, I think it will be cool.
---
I actually have a few questions here from some fans.
The first is from J-Man who asks with John Wick: Chapter 4 and The Fist of the Condor which was your favorite film to work on and which do you think was the better film?
It's hard because they're very different. Clearly, you cannot compare these two films. John Wick is the best in my opinion and is maybe the best action movie ever made. It's on another level in terms of putting together this massive production and delivering an amazing story with engaging characters with amazing choreography. There is so much stuff going on that being able to manage all that into an engaging story that you still care about the characters and every character was so cool and likeable. That's not an easy thing to do, especially in these big Hollywood movies. How many big movies do you see where you get bored with so many special effects, and crazy things and you're like, so what? That happens more now because that's how these big movies are. It's hard to find good engaging movies and believe it or not, John Wick is so good. John Wick: Chapter 4 is a massive production. It's like you cannot compare Fist of the Condor as it's such a personal project. It's so intimate that I love both movies. I loved the experience of working on both movies. So, it's a really hard question but hands down for me, John Wick is I could say the best action movie ever. I don't remember feeling what I felt watching that movie with anything else recently, it was crazy.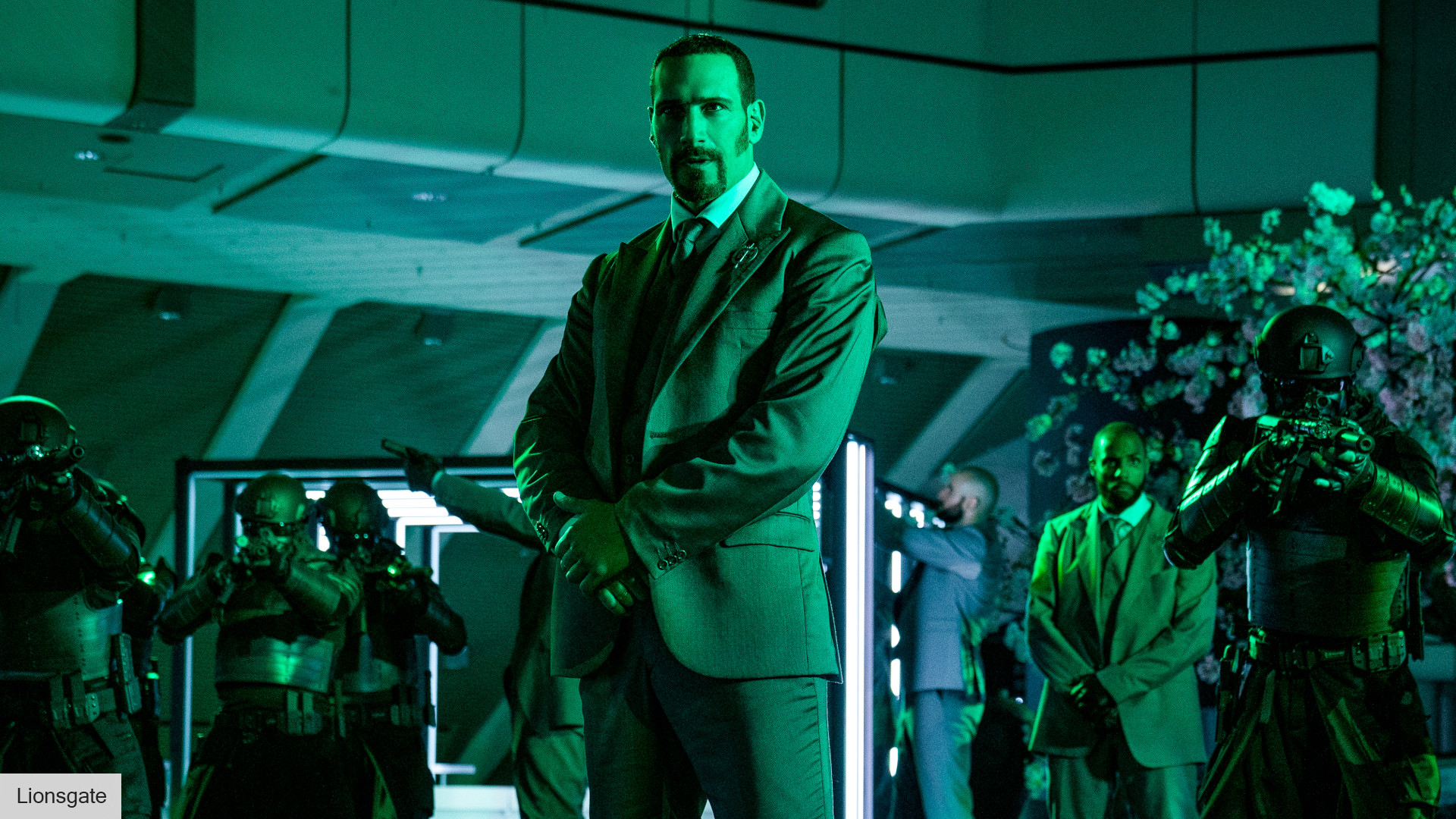 The John Wick franchise really reinvigorated the action genre in general. In the early 2000s, particularly, I think after 9/11 they moved away from the old-school action genre, and they went more for superheroes and things like that which is fine. In terms of the R- rated, more adult orientated stories, I think John Wick brought it back to the mainstream. The success of this movie has shown that there's still an audience for it too.
Exactly, and on the other hand, Fist of the Condor is a very small movie but at the same time, it's such an honest movie. It's different and original; I don't think you've seen something like Fist of the Condor. It's very hard to see because it's a hybrid where you have a Latino kung fu movie. It's very rare so they both have a very big challenge, I believe.
Rahek Juna asks, what are some of your upcoming projects to look forward to?
Well, I do have a movie that we already finished and the name is Fight or Flight; it's an action movie too. I can't say much because they haven't posted anything yet but that's already done. I have some projects in the works I might be going to start shooting soon hopefully, but nothing signed yet. So, I don't want to say something that doesn't happen. But yes, I have some projects on the line and hopefully, I'll have some more news. I'm sure we'll connect and I'll feed you some information so that we can keep the people informed.
One of the many amazing scenes in John Wick: Chapter 4 is the Arc de Triomphe sequence; is that the most dangerous action sequence you've ever worked on?
I will say yes, man. Having the cars going around and it was wild and it was crazy. Yeah, definitely.
Nathan R. Finkbone asks what are your favourite films from your John Wick Co-stars – Scott Adkins, Keanu Reeves and Donnie Yen?
Well, for Keanu Reeves it's John Wick 4 of course (laughs) but The Matrix was pretty good. Matrix was kind of a big one for me. John Wick 1 was pretty cool, too; he just took it to the next level though. For Scott of course, Undisputed, the Boyka character's cool. One movie that I liked a lot from Scott was the second Accident Man, that was a really good movie. He made me laugh so bad with the "Flamingo!" "Flamingo!". That was hilarious, man. He does so well in comedy. I had such a good time with that movie. I like The Debt Collector as well; it was a pretty cool movie. Yeah, I liked it. Then for Donnie Yen I would say Flashpoint, that was a really good movie.
Any plans to work with Scott again soon?
We have some plans. Yes. Well, hopefully, I will give you more of an update on that.
Anything else you'd like to say to the fans?
Yeah, you gotta tell them to get the DVD and support the movie man, because I really want to continue the story of the Condor. The fans need to know that they have the power. If they support these films, and they don't download them, they show the distributors we want this content, we want to have these types of movies. The best way you can communicate is getting the DVD or Blu- ray; express your love through giving the distributor incentive to release it because in the end, everybody's gambling and when a big distributor like this goes, "oh, you know what, I'm going to release your film and see how it goes", the only way they have to see this is through the fans, how they react, right? Then they go "oh, you know, there is love for this, let's do more", but sometimes everybody gets really excited. They downloaded it already because they want to see the movie but then you cut the circle and there's no money coming in. Then how do you continue doing this stuff? So, it's very important they have a lot of power, we work for the fans and they need to know this.
Scott's mentioned before about people downloading movies which has really affected the smaller, independent pictures and is one of the reasons why it's unlikely there will be any more Undisputed films.
Yes, because for example, I know that Undisputed III, the one that we did, it didn't do really good business, because people were so eager to see it. I think the movie leaked, and everybody downloaded it. Then of course, if you saw it already, you're not going to maybe get the DVD because you already saw it. If they don't see the numbers through the traditional way, how are they going to know that people loved the movie? Then the studios think the people didn't see it much. That is not true. People love that movie. There's some misinformation there because you're not following the traditional way of watching a movie. Today is not expensive, like Hi-Yah! Its only like $3 a month. The more people sign up for Hi-Yah! the people will go "fans want to see this" and then Hi-Yah! can tell the whole story of Fist of the Condor. They'll give you what you guys want. It's the same in every market. If I put a product in the supermarket, and nobody buys it, then they're going to discontinue the product. But if you put whatever product in the market and people buy it, they're gonna keep ordering the product. It's very simple.
Thank you so much for taking the time to chat today. It's great to finally speak to you and I look forward to speaking to you again hopefully for Fist of the Condor 2.
Yeah, man and there's some surprises coming so, thank you. Also please get the DVD on May 23. Support the film; I would love to do the comic book Fist of the Condor. We already have some drawings. Pretty cool. I really want to expand the story because there's so much to tell. So, please support it, guys and we'll have a lot of cool surprises for you.