Matt Nable (Arrow, Hacksaw Ridge) writes, directs and stars in Transfusion alongside Sam Worthington (Avatar). It tells the story of a former Special Forces operative who is thrust into the criminal underworld to keep his only son from being taken from him.
Matt stopped by to chat with us about the film.
---
How did your idea for the story of Transfusion initially come together?
I'd wanted to direct something and it made sense. I'd written a couple of films that I didn't direct and although they were executed right I just totally thought they were different from what I had in my head. I was going to write something and direct it so I wrote it so that I could direct it properly and to do the best job was to write about things I know. I was brought up as an Army kid and so I knew that world and I'm also a father of three kids, two boys and a girl and the two boys are of that age. I understood that emotional and relationship landscape very well.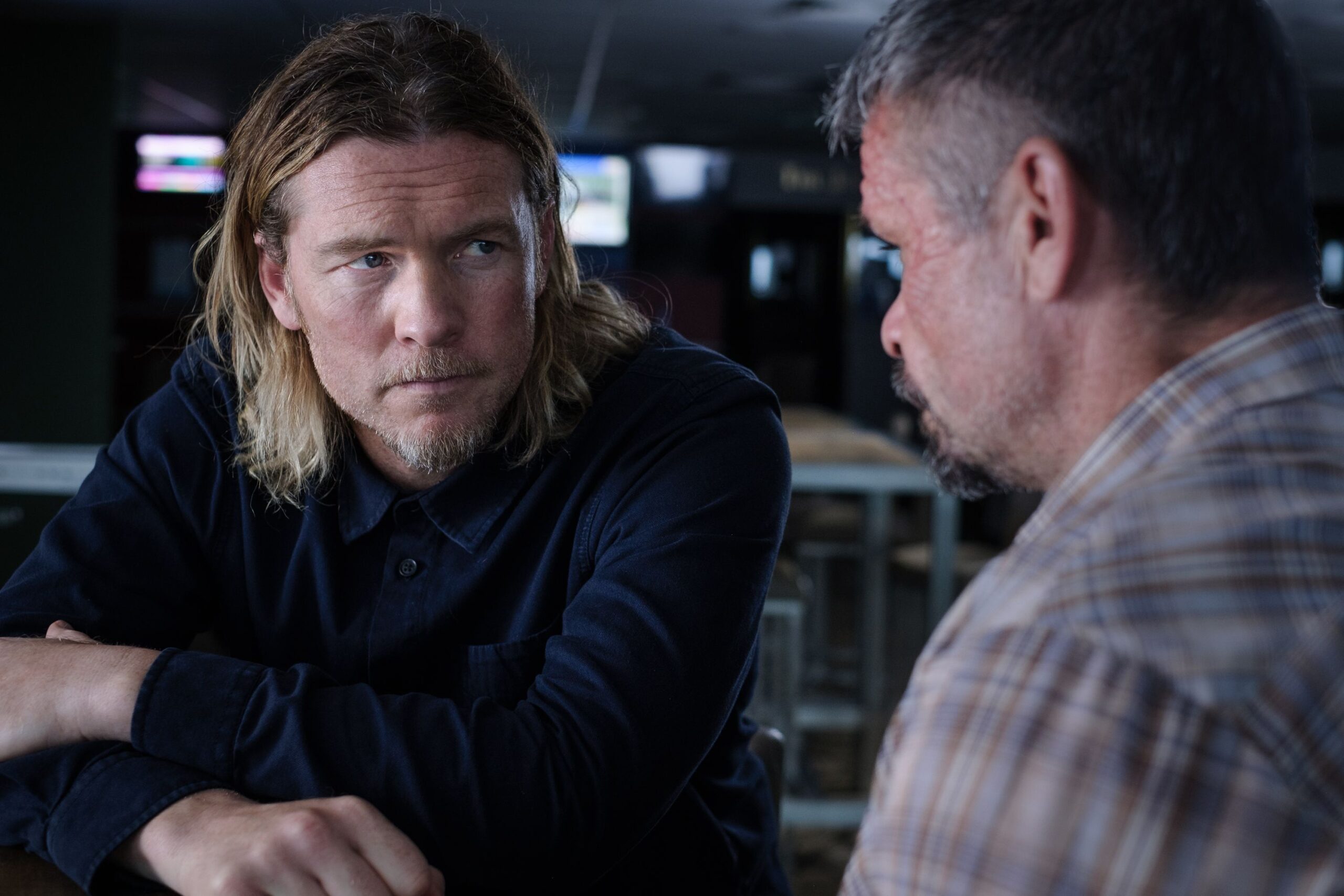 Did you know Sam Worthington before making the film? It felt like you guys were genuine friends.
Yeah, I knew Sam, I'd done Hacksaw Ridge together with him in 2015. We didn't know each other well, but on a film like this where Sam's in almost every scene we became friends very, very quickly. So yeah, we certainly at this stage of our relationships are really good mates.
Can you talk us through your writing process?
Structurally, it's known for a first turning point, a second turning point, within the framework of what you're trying to tell, to know that really early on, makes a real difference. Then to be able to write a chunk, put it away and come back so that you've got some perspective, and you can look over your work and make some adjustments. That's my sort of process. Try to get a first draft out in a relatively short amount of time, and then hand it over to people that you trust. Then to address the notes (and there will be lots of notes) and then go from there.
How rigorously did you stick to the script while shooting?
Pretty rigorous, rigorously, as far as scenes and shortlist? Yes. But as far as dialogue was concerned, particularly Sam, there's a lot of leeway within them. As a writer, I'm not tied to word for word. I mean, it needs to sound authentic and feel authentic coming out of the actor's mouth. So, there wasn't a great deal of rigorous as far as dialogue is concerned with Sam.
Did you always want to direct Transfusion?
Yes, yeah. That was something that I wrote to direct. From the very, very get go was something that I was, if I got the opportunity that I was going to direct.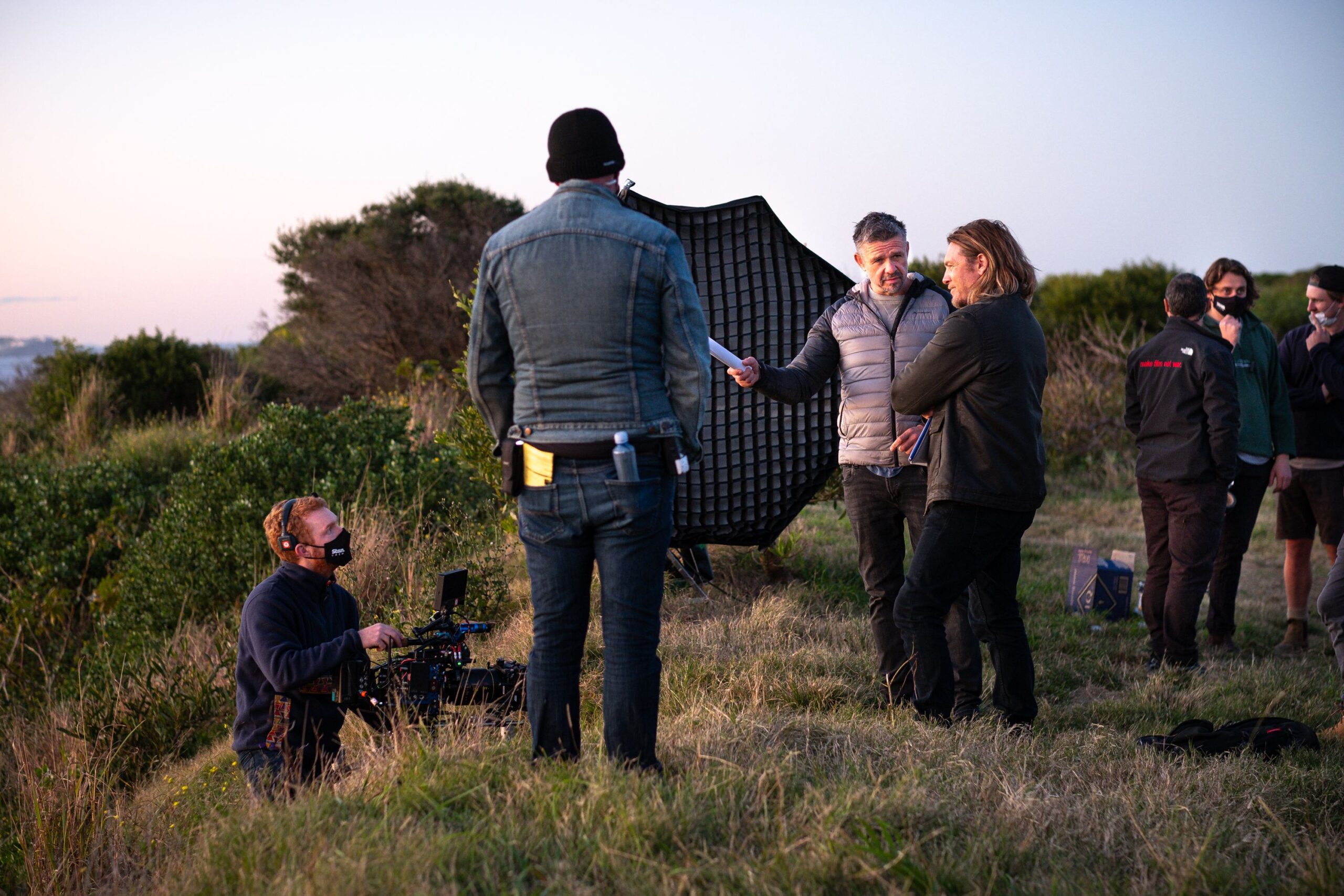 What's your creative process for creating action scenes, especially the climactic fight scene?
Yeah, just to map it out, and have something written down, but then get into the space with the stunt coordinators and stunt guys and the actors. Then if we need to make adjustments we make adjustments, there's nothing really tied to what I've written; we know we're going to have an action sequence in here, we're gonna have a fight sequence. So, how do we make this the most cinematic, and the most realistic? A lot of that stuff is done outside writing, right? It's actually the blocking of it.
How did you go about working with the composer to create the right musical sound for the film.
I had worked with a composer before on a film, not as a director, but I was the lead in the film, very small, independent film and the score was really beautiful. I always thought and the producers always thought that the score was going to be a big part of this film. So, we got Luke Altman, who is the composer on very, very early, and we just talked about what we saw and what instruments we might like to hear. We referenced a lot of scores that we both liked, and then just had this conversation back and forth over probably 12 or 18 months. He had a really good idea of where we were going and totally what we were trying to achieve and I think he did a great job.
How do you find directing yourself? 
It's wasn't particularly difficult. I mean, there was a lot of people that had my back, both the cinematographer, the producers and also with the exception one scene I was working with Sam so yeah, there's an enormous amount of experience with both he and I so we knew what wasn't working and could make adjustments pretty quickly.
What would you like audiences to take from Transfusion?
That it's an honestly told story, it's about relationships and it's about a father and a son and the relationship between two men who have experienced a lot together. So, what I hope they take out of it is that they're quite surprised and that they think about it a little while after they finished watching it.
Saban Films will release TRANSFUSION in theaters, on demand and digital March 3, 2023.