Mhairi Calvey stars as Adeline in Fear The Invisible Man, produced by Monika Gergelova and Malcolm Winter of M and M Film Productions. The cast also includes David Hayman, Mark Arnold, Joe Tucker and Grahame Fox and it's directed by Paul Dudbridge.

It tells the story of a young British widow who shelters an old medical school colleague, a man who has somehow turned himself invisible. As his isolation grows and his sanity frays, he schemes to create a reign of wanton murder and terror across the city – and she's the only one who knows that he even exists.
Mhairi stopped by to chat with me about the film.
---
Your latest movie is Fear The Invisible Man; what was it that drew you to the project?
The script encompassed everything I love about filmmaking, period drama, action, and visual effects! I jumped at it! The character of Adeline had so many layers and was a woman before her time. Although, she herself has no voice being a woman living during the Victorian era, she still fights for justice and the rights of others. The character felt very current as women are starting to speak up even more for themselves and fight against years of suppression. Look at the 'Me Too' movement as a great example. In Adeline's case she fights for those who are vulnerable and for her rights as a woman who is academic, who wants her voice heard and views to be taken seriously. Back then women couldn't really work regardless of their ability. Society very much mirrored the clothes they wore being corseted up unable to move much. As an actress it gave me so many contrasts to play, layers of subtext and meant I could take the audience with me on her personal journey. I loved Adeline's strength, fight, determination but still her ability to remain good at heart. I think a lot of people will relate to her in some way.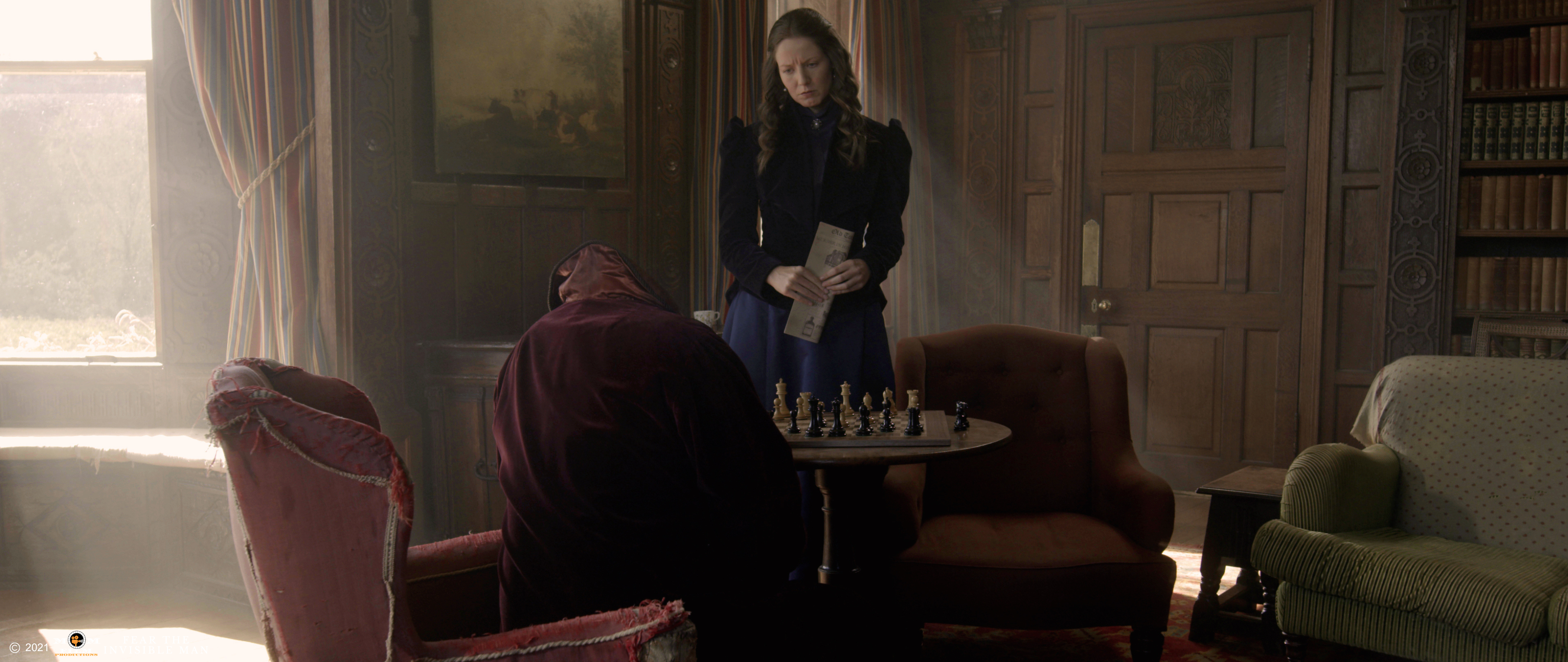 How did you prepare for the role of Adeline?
I prepare for every role slightly differently; Adeline comes across many other characters throughout the film and one of the things myself and Paul (the Director) talked about was building the world. I built a back story with each character she comes across, how does she feel about each person, what is their relationship history, where does she want her relationship to go with that person. I always start by breaking down the script, the writer will give you everything you need to know, I gather it in lists so I can see clearly what I need to play in order to keep the audience with me. I then right an objective for every scene. We were on a tight schedule, and I knew that for a vast majority of the film I would be appearing in scenes completely on my own. Before we started filming, I learnt the whole 90-page script in one, so I didn't need to look at it on set. We sometimes filmed up to 8 scenes per day, none of which were in order so it's about really getting to know the material inside and out. Anthony Hopkins speaks about reading a script over and over until the story is locked firmly into your mind and you know it like you've lived it and that's what I applied. One key thing for me was not to try and copy Elisabeth Moss' performance in 'The Invisible Man' which came out just before we started filming. Elisabeth is one of my favourite actress' she's a goddess of the screen. I think if you must follow in someone's footsteps you know people are going to compare, but these are two very different films and characters. Elisabeth is terrified because her abusive ex is the one who is invisible but for my character it's someone who she previously had a chemistry with and loved in some way. So, while Adeline grows weary of him, it's not fear.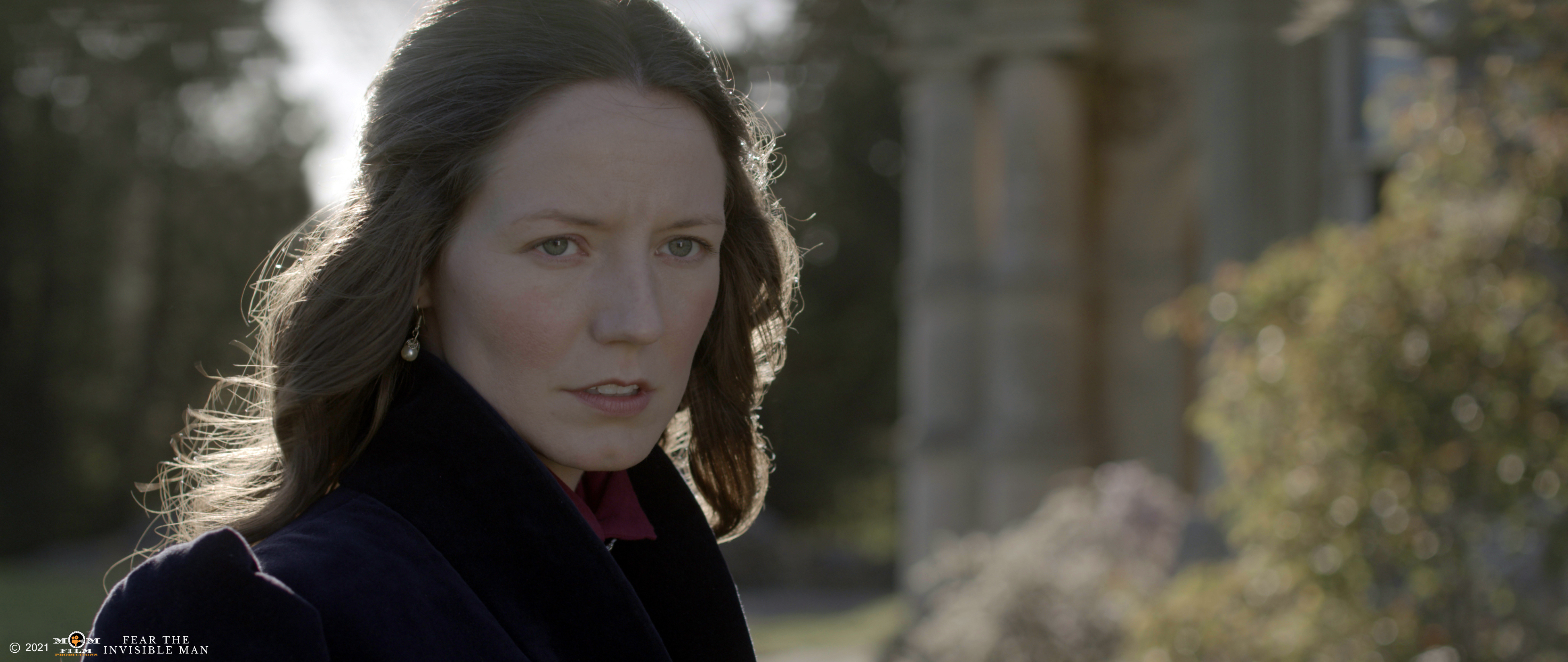 What do you think the enduring appeal of The Invisible Man is with audiences?
All the films that have been made about it are based or inspired by H G Wells novel and one of the most famous books that has ever been written which I think is why it is so popular. I think most of us at some point have wondered what it would be like to be invisible, it's a super power and gives us ultimate freedom, to not be judged by appearance, go and do whatever we wanted and be anywhere in the world. Most of us have sat and asked the question what we would do if we were invisible. I think people are fascinated by that question and get to live a bit of that fantasy through films based on the premise.
How did you find working with director Paul Dudbridge?
I had worked with Paul on his sci-fi show Horizon. I loved his vision and ability to create a world or take us back in history. Paul and I had discussed that our dream feature would be a Victorian set film which incorporated VFX and action, should if one of us come across such an opportunity we would do it together. I was over in Germany shooting another project with M and M Film Productions when they gave me the script. As soon as I read it, I knew this was the one! I brought Paul on board the production because I knew he could bring it to life, and I could whole heartedly trust him to protect the story. We have the same passion for filmmaking and at times had to fight to protect the film, the process of making it and getting it made. We are a couple now and I can tell you nothing tests your relationship like the pressure of long hours and shooting a movie together…haha. If you can survive making a feature together you can survive anything and luckily, we did. In many ways it made the process easier, we knew the other person could deliver, we had total trust in one another, so it was one less thing either of us had to worry about and we were able to use shorthand with each other which sped up the shoot day.
What do you look for in a script to be interested in it?
At the core of any project the script must be good, bad material will never give you a good film so that's the first thing, however, I don't think I look for any one thing in particular. I just know when I can offer something to a role or story. Like most actors I crave to have my limits tested and play a verity of roles. So, something which offers me the chance to do something new is key. I love playing villains or dark roles where I get to transform myself. That's what acting is, becoming someone else entirely so at the moment I am looking for roles like that to play. I like to be almost unrecognisable from job to job if I can which is challenging for my representation because typecasting is what keeps an actor in regular work, I must remind myself to be more business minded about it sometimes.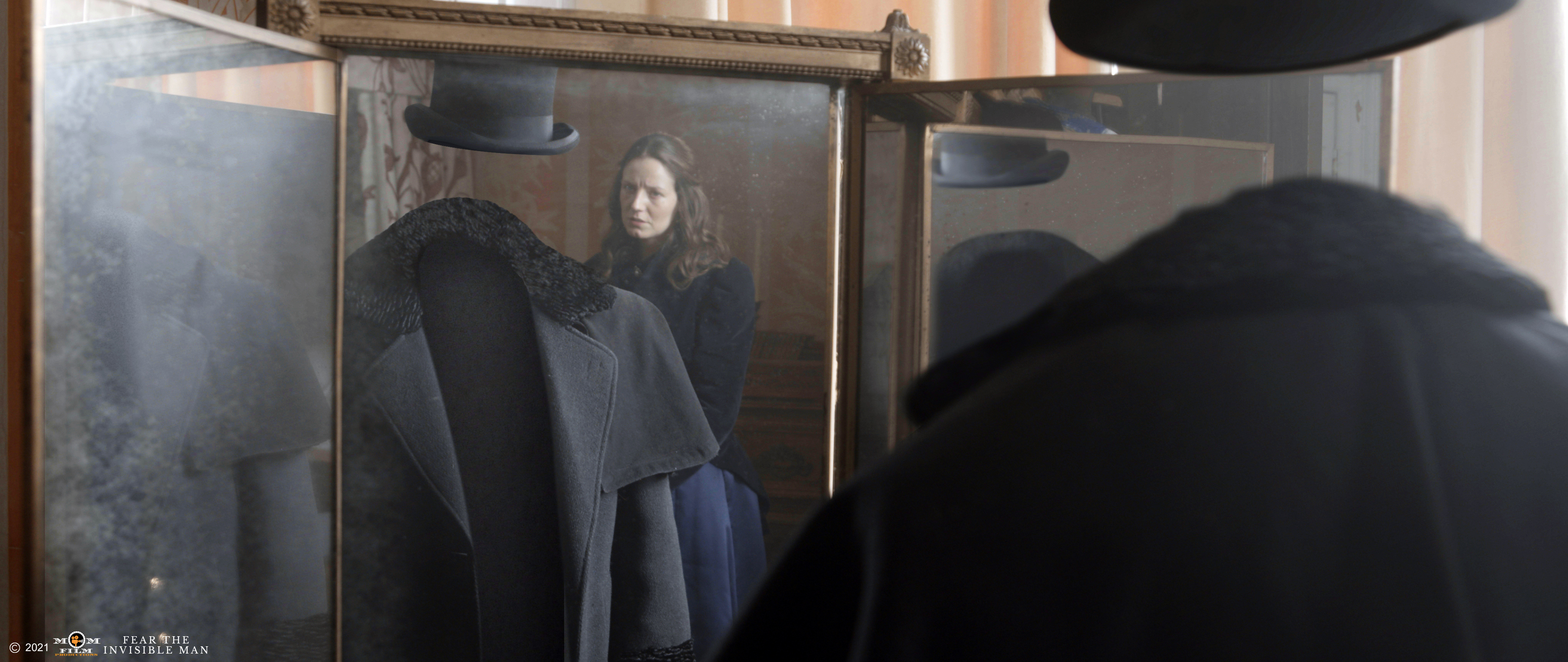 I was reading that you're trained in Krav Maga martial arts. Have had the opportunity to use that in a role yet? Would you like to in the future?
Yes! I love Krav Maga, I come from a martial arts family. My dad is a blackbelt in Karate and my brother, well he does just about every martial art you can imagine. He's like a character from Bourne. I think it's in my blood, I love contact sports. I would love to do an action movie, really push my body. I did a short film called Eden Grey and the director and I are developing a feature together of that so I might have the opportunity to put that skill on screen for a feature, fingers crossed! Fear the Invisible Man, gave me a couple of scenes towards the end of the movie where I get to do a little bit of action, I don't want to give the game away, but it was certainly a different challenge in a heavy Victorian costume and corset. The contrast of the costume with the action was a lot of fun! I have recently been cast in a very cool medieval, horror film called 'The Fort' directed by James Bushe and there is a ton of action in that, so I will be learning loads of new fighting skills soon too which I am really excited about.
What would you like audiences to take away from Fear the invisible Man?
I think I would just like audiences to have fun watching Fear the Invisible Man, to simply be entertained. There has been a lot going on in the world recently and sometimes it's just nice to switch off and have fun watching something a little light-hearted.
Thanks so much for taking the time to chat and all the best with the film.
Fear The Invisible Man will be released this June in the UK.