Michael Mendelsohn has produced many movies over the years like Blackout, Prisoners of the Ghostland, Lord of War and many more. His latest feature God is a Bullet is a hard-hitting action thriller starring Nikolaj Coster-Waldau as a father out to find his kidnapped daughter.
Michael stopped by to chat with us about the film and how financing in the film industry has changed over recent years.
---
Today we're talking about one of your latest films called God is a Bullet which is an adaptation of the book. I believe you financed it yourself along with your partner and it was a two decade long passion project for Nick Cassavetes who directed it. Can you talk us through that whole process?
Absolutely. So to two parts. One, Nick Cassavetes was an English Lit major at Syracuse University. He was in what some might consider a classic literature book club for super literary nerds. This was one of the books that they read and he fell in love with it at the time. Then eventually, somewhere down the line convinced Sidney Kimmel's company to finance the writing of the script and then it got put on ice. Subsequent to that his daughter was kidnapped and so it ended up having personal relevance to him and his life. The book is about a desk cop who gets notified that his daughter has been kidnapped, and his ex-wife has been killed. Even though he works in a police station, there is no tracking of who might have done it. No credit card receipts, no reference to any ideas, or IDs, or who might have done it, and so he gets a knock on his door by a fully tatted ex-cult member who says "I think I know who took your daughter; get all the money you can, and we're going on the road". There's a distrust of this person who has tattoos on her face, on her arms, on her back and they have discussions of "how were you raised? How was I raised? Where was the church when you needed them?"
Essentially, she discloses that she also was kidnapped at a young age, and put out for trafficking and prostitution and all the things that you would be able to reference in Taken, or Sound of Freedom that just came out. These are, unfortunately, very common occurrences and this one in particular deals with a cult movie, so Cassavetes was super attracted to it. We ended up meeting four or five years ago, and I said, "I want to finance your next movie". He said, "well, this is what I want to make". I said, "Okay, let's go make it" and so my partner and I financed the movie. It was originally budgeted at like $35 million to be done in a studio and we ended up making it for about 18 and a half million by going through Mexico and New Mexico. And this took us all through Mexico, which included cartel areas and areas with insects, parasites, snakes, fire, heat exhaustion, and everything in between.
So, all the fun stuff…
(Laughs) All that fun stuff that reminded us of watching the documentary on Apocalypse Now and we experienced it firsthand. We also had the addition of COVID during that, so the director and the stars got COVID during this; we had to shut down twice and I ended up in the hospital with parasites and our DP fell down in New Mexico from heat exhaustion. It was one of those kinds of experiences but nevertheless proved to be very well worth telling what is a true story. The book, written by Boston Turan is based on a true story and the agent for Boston Turan is really the Ferryman. His name's Don Allen and he was played by Jamie Foxx. It was one of these movies that we finally were able to release Cassavetes' cut, the unrated long version in the theaters, led by AMC Theaters, and Regal. It was released on June 23, to 375 screens, which for an independent movie that's two hours and 40 minutes long, it's quite an accomplishment.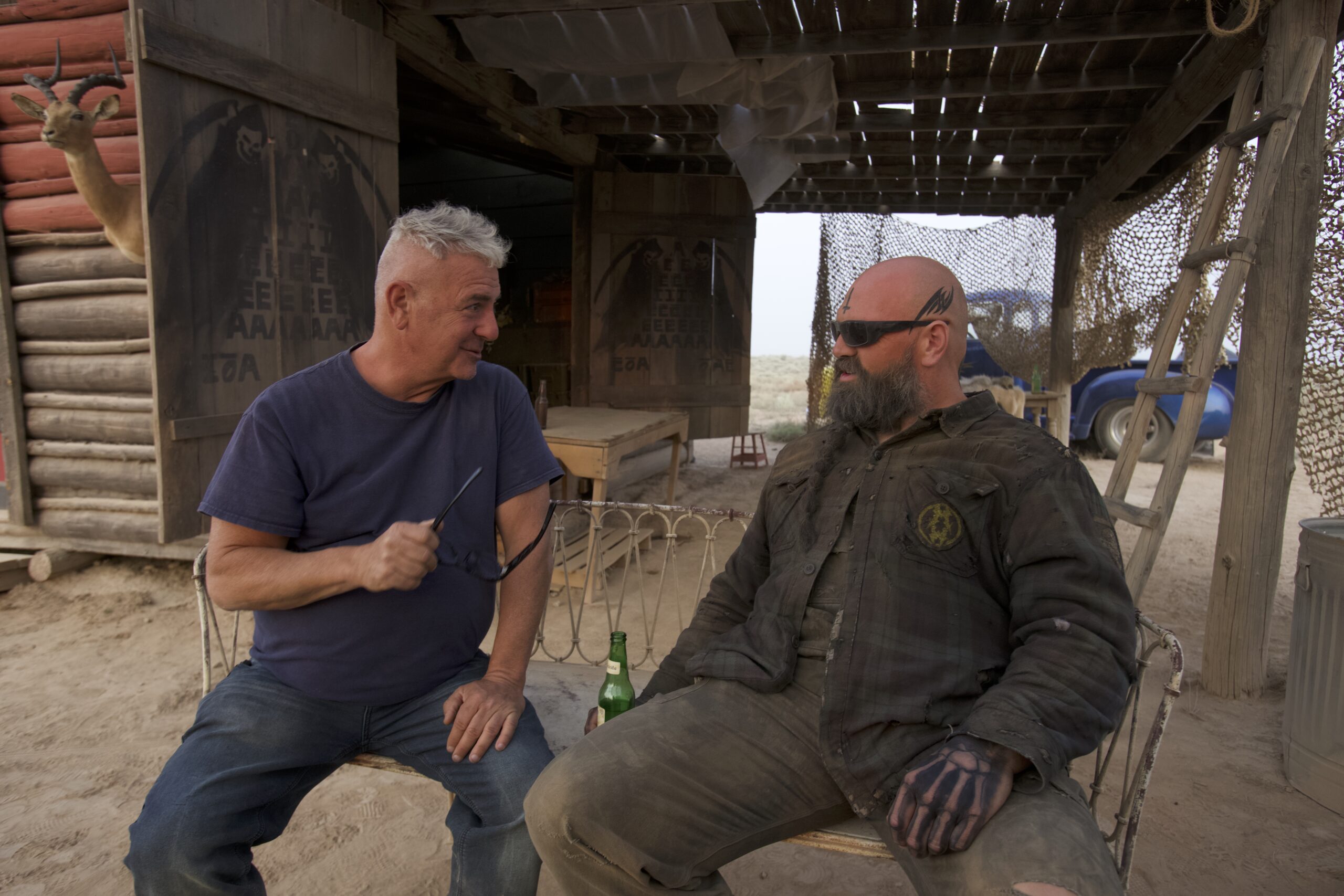 It's not exactly a family film, so how hard is it to finance a film like God is a Bullet?
Well, it is a film like Taken, so it's just a bit more violent and true to the actual story. If you read the book, the book is 10 times worse than the actual movie that we've shot. So, we had to give you a taste and a flavor of what was really happening without completely disorienting the audience. It was difficult. Yes and people were saying, "Well, why did you do this? Why didn't you make it a family movie?" But the truth is, the story isn't a family story. This story is sad, but true and takes place in a very difficult situation. These cults do exist and they're wanted by the FBI or local law enforcement, but not easily found because they don't use credit cards. They don't use money the same way that normal people do. They don't have bank accounts; they don't have addresses or driver's licenses. So, it's quite challenging to find them. In the movie, you see he had to go undercover. He had to get tatted up and he had to infiltrate this cult to ultimately work his way up to find the daughter.
How did you go about casting the film? Did you have an idea at the start who you were looking for?
We did. We approached several people. Nikolaj Coster-Waldau had acted in another Nick Cassavetes movie called The Other Woman and so we went to him for the lead.  We auditioned maybe 20 actresses and Maika Monroe, if you've seen the movie was absolutely superb in her performance. She was brilliant. Then the management company that Nick is with my friend, Rick Yorn and Chuck Pacheco. They manage Jamie Foxx and so the envisioning of the Ferryman's role was presented to Jamie and he agreed to do that role. Then there's Paul Johansson and January Jones, we went out to them, and they all signed on to do it. Karl Glusman, who played Cyrus, the evil cult leader was also brilliant. He had worked with Maika Monroe on another movie and so she had referred him to us. Nick ultimately decided this was the cast that we were going to go with and they're all fantastic as well.
You mentioned about the tough shoot and dealing with COVID; has the industry come out of the COVID phase now or has it permanently changed things?
Well, I think that we still have certain testing that we do with people. Not necessarily only for COVID, but we do have some medical personnel that will check for basic health; we might not do it every day or every three days, but maybe every week and so we do have a protocol for that. We found that we had much difficulty with third party vendors that might say to us, "well, we'll charge you $50,000 for COVID testing", and then they come back with some outrageous number after the fact. Those things were challenging, but now we're beyond that. Now we're into the Writers Guild and SAG strikes. Now there are strikes and picketing and movies are getting shut down. Everybody's talking about AI and writing, but I haven't met a computer yet that can write like Nick Cassavetes or, have the vision of Steven Spielberg, or Martin Scorsese so, I'm not as worried about AI. I think it's a good research apparatus that's super helpful but it seems to be something that the writers are worried about.
Then the actors are also worried about how it will take over their performances in a staged setting of taking on their facial expressions, and having them say certain things that they didn't say. So, I think those are legitimate concerns that they have to deal with. But ultimately, in this strike we have streamers involved this time, which they really haven't been politically involved in prior strikes. That was usually just the studios and the network's; now the streamers are part of that whole equation and they have their own agenda. It's not always the same as the union's.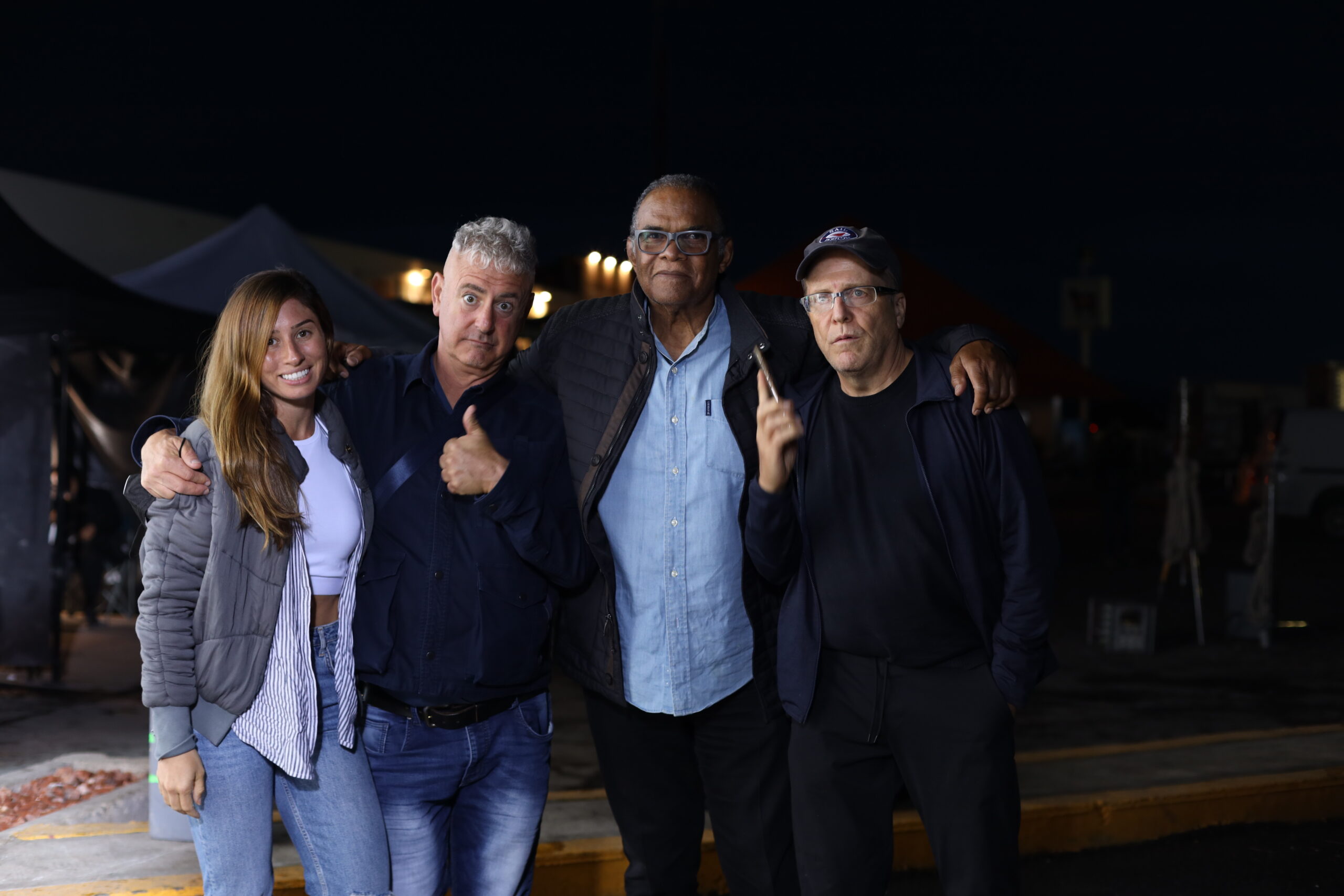 How has the art of filming financing changed with the advent of streaming?
Well, at the beginning it improved it because we had more buyers but now there seems to be a similar structure to the streamers that has gone on with the studios where they're looking for blockbuster movies, Indiana Jones Five, Mission Impossible Seven, Fast and Furious 10. So, you're seeing a lot more of these franchises, which some of them I really like. I mean, I can't wait to see Mission Impossible with Tom Cruise. I love Top Gun and I just really love Tom Cruise's work, and coincidentally, we were born on exactly the same day. I do think that you're seeing some fallout from the movies, in terms of are there just too many special effects? Is there an emphasis on 25 minutes with special effects in the third act versus caring about the characters? I think you're going to have to balance characters with special effects and sometimes that balance is ill conceived or predominantly pushing towards what I call action porn rather than story and action.
I saw Mission Impossible last night, and I thought it was a great movie but like so many other movies, which I'm finding these days, it's too long. It's nearly three hours. Not every movie needs to be three hours long. I think that's been the reason why there's been a bit of fluctuation at the box office. Indiana Jones and the Dial of Destiny was like two and a half hours long which makes it the longest of all of them. I also think people are suffering franchise fatigue in some respects and also many people think "Well, why don't you just wait a few weeks it's going to be on digital or Disney Plus? Why bother spending all that money going to the cinema?" and I'm seeing a lot of these comments online. What do you think is the future there?
Well, I think that certain artists have more control over their product. Nick Cassavetes, I gave him a lot of control. Tom Cruise clearly has a lot of control. But I think that as the studio's spend more and more money on these productions, they, the new executives seem to think they get what their money's worth. Sometimes their money's worth is all the scenes are so great, let's put them all in. But where the audience is, they're still mere mortals. We do have to get up and get some popcorn or get a drink or go to the ladies room or wherever it is that we have to go in three hours. It's a long time.
I am a big physical media collector, I still buy Blu-rays, DVDs, 4Ks and I still even have VHS tapes, so I'm old school that way. Is God is a Bullet going to be coming to physical media at some point?
Absolutely. Absolutely. There'll be a collector's edition, there'll be the long version, which is the two-hour 40 version. There is a behind the scenes EPK. There are a whole group of photos from behind the scenes and interviews with the different actors and producers and director, I think it's going to be a collector's item and I would hope to be able to get my hands on it so I can send one to you.
That would be very much appreciated. I have something like 3000 movies in my collection.
Where do you store them?
I have some shelves behind me there and I have shelves in the front room, like a library.
I always will be very appreciative of people like you, because you give us hope that cinema will continue in whatever form is available. It isn't just product, it's 1000s of hours of work that you have on your DVD, for example and so we appreciate that you are a collector.
The thing is with DVDs/Blu-rays I love watching all the behind the scenes features which you don't really get with streaming. That's one of the reasons why I love picking up the physical media.
Yeah, well, we love providing it for you too and a lot of times, that's part of it, where these kinds of movies that you're saying are too long, sometimes the producer had his or her role diminished. By the way the studios make movies, they only care about the star or the director, so there were we might say, "I think this movie plays better at an hour and 50 minutes" – they come back and say they might not support it at a shorter version; they'll only support the longer version, which is why you're seeing longer films being made. It's catching on with Scorsese, and Spielberg and so many other filmmakers. For those of us that love cinema, okay, we can say "that's cool" but for the masses that like to drive through McDonald's drive thru, they may not have always the patience for that.
Exactly. I actually love watching long films whenever I'm at home. Once again, that's the thing is that you're in the comfort of your home; you can pause it go to the bathroom or wherever else.
Yes, I agree. Yeah.
What are you working on next?
Well, we have a couple of projects we're super excited about.  There's a movie called Cus N' Mike, which is about Cus D'Amato training Mike Tyson to become a world boxing champion. So, Mike Tyson goes from 14 years old to 20 years old when he wins the championship and essentially took someone that people refer to as a street thug and turned him into a world champion. That process is super interesting to us. That's going to be directed by Ron Shelton who did Bull Durham, White Men Can't Jump and Tin Cup, who I think's a brilliant sports director. That's one of our next movies. There's another project we're working on called the 7/61, which is a story about a black tank battalion during World War Two that liberates these Nazi concentration camps. It's essentially a black tank battalion fighting Nazis to save people from death camps, so that's super interesting for us. There's a movie that we just finished shooting in Mississippi called The Gringo Who Stole Christmas with Marina Trevino from Otto, the Latin actress and George Lopez and Val Kilmer's son. George Lopez's real daughter plays his daughter in the movie and she brings home Jack Kilmer who is a white guy and her father tries to run him out of East LA, but she's in love with him. So, they have to catch him at the airport before he leaves town. So, it's like My Big Fat Greek Wedding, but Latin. We also have a Mean Girls High School movie called Almost Popular; we shot at John Marshall High School where they shot Grease, so we're excited about that. That's a younger person's movie.
Thank you so much for taking the time to chat and all the best with the upcoming projects.
Thanks for having me; I really enjoy what you do and hope to chat again soon.