I recently chatted with filmmaker, actor and stunt coordinator Sandeep JL where we chatted about his latest feature The Great Escape. 
---
Today we're going to talk about your new film The Great Escape, which was written by Yadhu Krishnan who I interviewed a few weeks ago, actually. What was it that made you want to direct as well as have a part in the movie?
Yes, I was doing fight choreography along with directing and acting. So, it came out about three weeks ago in theaters and now it's waiting for release on Amazon Prime. It's gonna be out soon.
For those who haven't seen the movie, what can you tell us about it? Just a few non-spoilery details about it…
Yeah, it's an action movie. It's an American/Indian mix, you could say it's an Indo/American action film. It's the first of its kind; it's not 100% American, not 100% Indian, so it's basically a mix of both cultures. It's a martial arts movie and family movie. Do you know Simon Kook from the Ip Man movie?
Yeah!
Simon is in it and some great fighters from Texas. So, we filmed it in Texas, and there's some amazing martial artists from Texas.
How did you find out about martial artists in Texas?
There's sort of an independent films community based in Austin. We are all like martial artists. Some good writers and a good crew over here. Simon was here for some time last year for a few months, actually.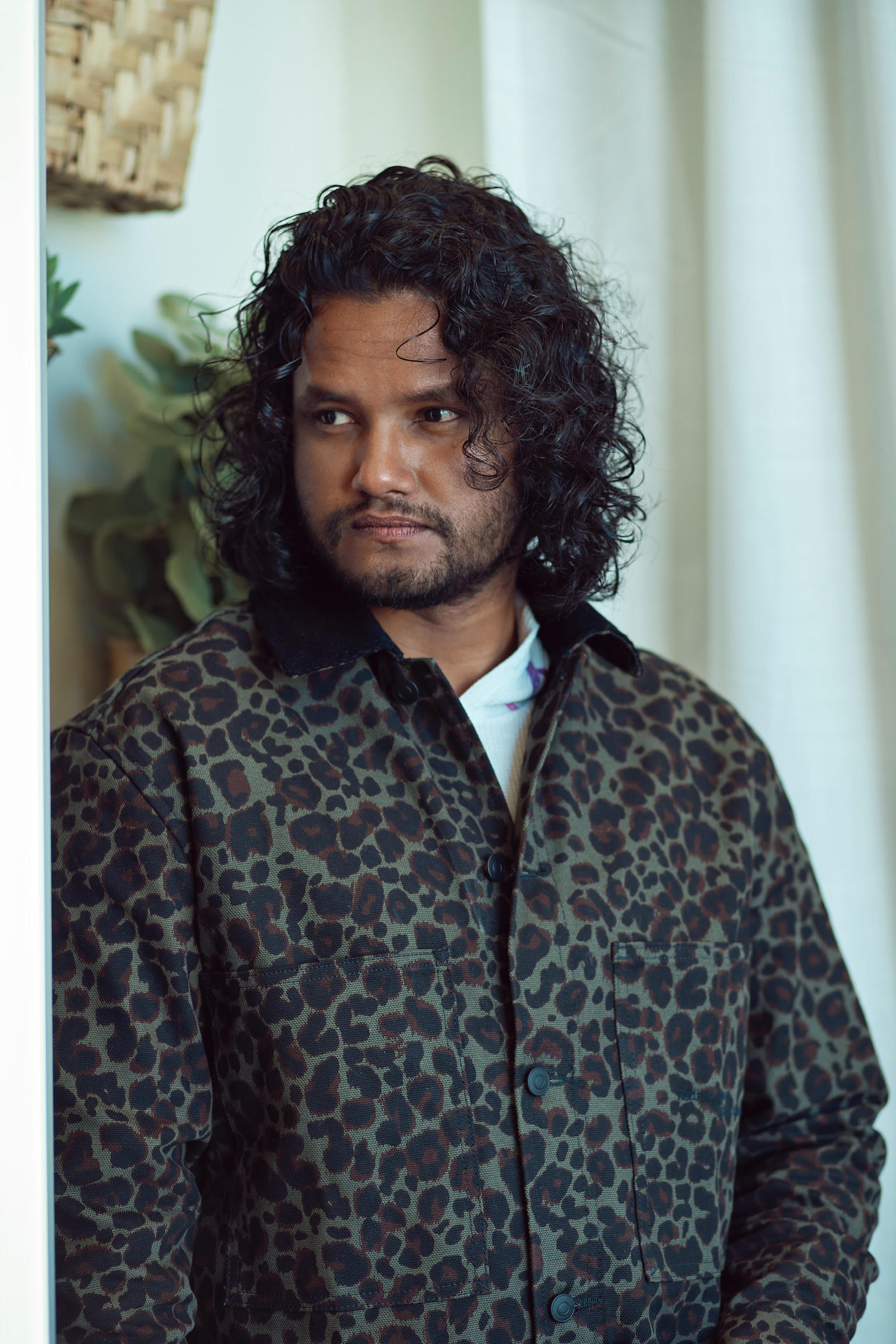 You play the character Sandy. Can you tell us a little bit about him?
Yeah, the lead actor is an Indian actor called Babu Antony. He's very famous in the southern part of India. He's the lead actor, and I play a supporting character to him where I am basically a hitman and that guy who takes care of his family. He's a mafia boss, basically, his character and I'm the protector of the family. When he says, "fight", I go fight, if he says, "take care of those people", I just go and take care of those people. Kind of like that. It's a good character. It's all about action. This character, Sandy is just about fighting, fighting, fighting.
Generally, what do you look for in a script for you to be interested in a project?
It has to have action elements, it has to have a good storyline, basically, that's the most important thing. It cannot be just like constant fighting; it has to have a nice storyline along with the action elements with the potential for martial arts action. It's necessary in my scripts.
A lot of fight coordinators I speak to say that a fight scene should tell a story in itself with a beginning, middle and an end; would you agree with that where it has to move the story along?
I agree with that. Because when you see The Great Escape fight scenes, you can see it starts out slow, as the time goes on, the action escalates. It has a feel for it. A script has to have a beginning, middle and end; a scene particularly just a normal scene should have a beginning, middle and end like that. A fight scene also should have a beginning, middle and end. So, that's what I believe in. I think that's how it goes.
Being a fight choreographer yourself, what inspired you to follow that path?
I just wanted to be in movies, ever since I was a kid I started writing; when I was small, I started writing and recording fights. I always wanted to be a filmmaker and actor; I wanted to bring my martial arts skills into films. So, that inspired me to shoot short fight clips and test myself. I'm still working on it and still trying to get there. Now I'm working on my third movie, which, hopefully by the end of the year, we'll be able to start filming.
What have you taken away from working on this movie? Have you learned any new skills from working on this film?
This film, I learned a lot of the post-production side of the film; we did all the post-production in India, but for my first movie, everything was done here in the United States. So, this one like I said is an Indo American movie. We did a lot of things over there, so I learned new techniques from the industry people, and we were able to do it in a cost-efficient way. We would outsource the audio and visual effects. So, I learned a lot of new things when it comes to post-production.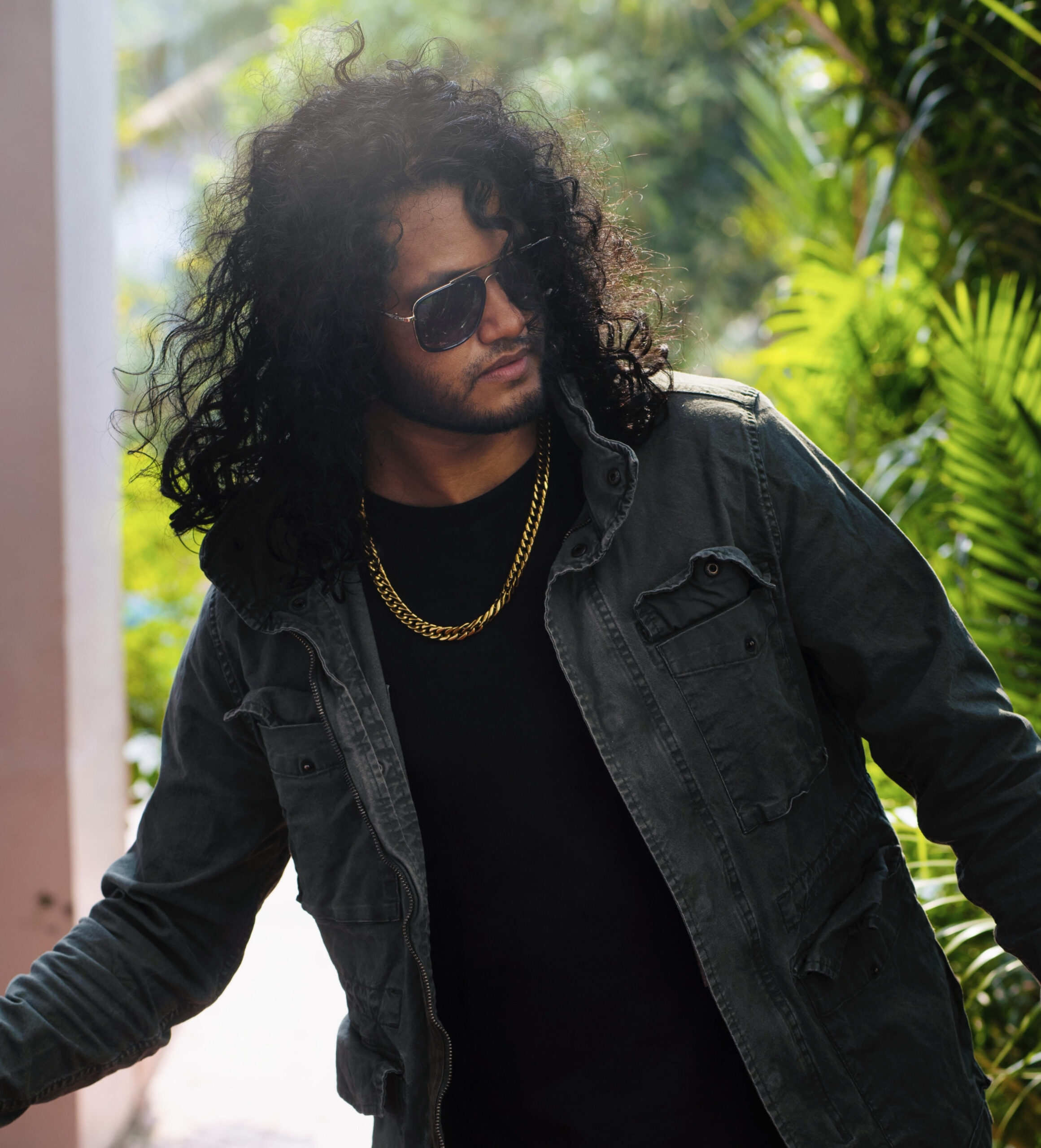 What is your process for creating memorable and fresh fights?
Choreography is the most important thing; it needs to have the energy, like the actor who's fighting the opponent, he needs to be a good martial artist; he cannot be a person who doesn't know what to do. He needs to be a well-established fighter. That's what I believe, for example, like Simon Kook. When you fight with someone like that, there's a special energy you can see like a chemistry and also the design, how you design the fight, the creative things that you bring into the fights. How you design it, the choreography is the most important thing, I believe.
Whenever I was away, Ron Smoorenburg emailed me and he introduced me to you; how did you meet Ron initially?
Well, I've known him for a few years; we've been talking online and chatting and all that talking about movies. Then when I went to Thailand, promoting The Great Escape, I got to meet him actually in Bangkok. So, we had a nice day. We talked a lot about action movies; he taught me some of his techniques and he created a new style of fighting called Recharge. He showed me how to do all that.
What would you like audiences to take away from The Great Escape?
It's a martial arts movie mixed with family drama, basically. So now, I don't want to say too many spoilers. I just want people to go watch it. It's a great movie. I mean, I don't want to say great, but it's the audience who decides, right? Just go watch the film and see how it is, comment on the clips and let's see.
What else are you working on the future?
I'm working on a new movie; I just started the pre-production work for a new action film, and also talked to some good actors in the martial arts industry, who have been in some great movies. We are still in the pre-production stage, but hopefully by end of the year, we're trying to start filming.
What's your favorite aspect of the filmmaking process?
I don't have a particular thing about it. It's all about the whole feel of the movie, every element is needed. Very important for the look and keeping that feel for the movie, right? So, I don't have a particular choice when directing has to be good, the lighting, the camera work has to be good and choreography has to be good. But my main specialty is I would like to bring more martial arts out. That's the type of movies that I like, martial arts-based films then horror, or just action by itself. I like martial arts action. It's not just about the fight. It's also about the story, it's also about the camera, it's also about the lighting, so the entire feel of the movie, that's the most important thing for me.
Is there anything else you'd like to tell fans?
I just want to say to go watch the fights, even if you don't have access to the film, the complete film, I want people to go watch The Great Escape footage. The fight clips are on YouTube, so you can Google something and you'll be able to find one of the fight scenes. Just enjoy it. Comment on it and see if there is any need for improvement. Just tell me.
Oh don't worry this is the internet, they'll tell you (laughs). Thanks for taking the time to chat and all the best with the film.
Thank you!