Writer Tom Joliffe has been a busy man with several new projects in the pipeline; we thought it was time for a catch-up and talked about Renegades and some of his other projects.
---
Hi Tom, thanks for chatting with me; you have several projects coming up but before we discuss them I wanted to ask about the action thriller Renegades which was recently released; how did the concept initially come up?
At the beginning of the pandemic in the UK, I'd been talking with Jonathan (Sothcott) and he had a rough outline for Renegades, which was almost a spiritual reboot of his We Still Kill/Steal the Old Way films.
I then fleshed out a treatment, and took it to script. Very shortly after Daniel Zirilli came on board. At which point the concept broadened to be a little more international, although by this point we already knew we'd have Lee Majors and several other of Jonathan's longtime stalwarts (like Billy Murray). It was Daniel who magnetised Danny Trejo, Michael Pare and the late great Tiny Lister to the project.
Did you have the cast in mind when creating the characters?
Yeah I pretty much wrote with every one in mind. Certain characters changed as we added to the cast. Danny Trejo's character was initially more minor, but when he was given the role it expanded and I Trejo'd it up. Pare and Lister were totally additional characters added once we knew we had a window to shoot with them.
From my perspective as a fan, it was amazing to be able to tailor roles to such legendary actors. I've grown up watching all of them from Patsy Kensit in Lethal Weapon 2, to Paul Barber in Only Fools and The Full Monty, Lee Majors in The Fall Guy, Louis Mandylor in Martial Law (that ace Sammo Hung show) and Nick Moran in Lock, Stock.
All the icons basically, so I had a good grounding as to getting the best out of them. I just laid the platform though, they then added their magic touch. Lee, Nick and Louis in particular have the most key roles and they're all great. I also loved writing the little Police sub-plot as a mini-homage to old shows like The Bill (which UK fans will know and which of course starred Billy Murray). Jeanine Nerissa Sothcott was great as Detective Moore, adding a bit of decisive feminine action into a largely male cast.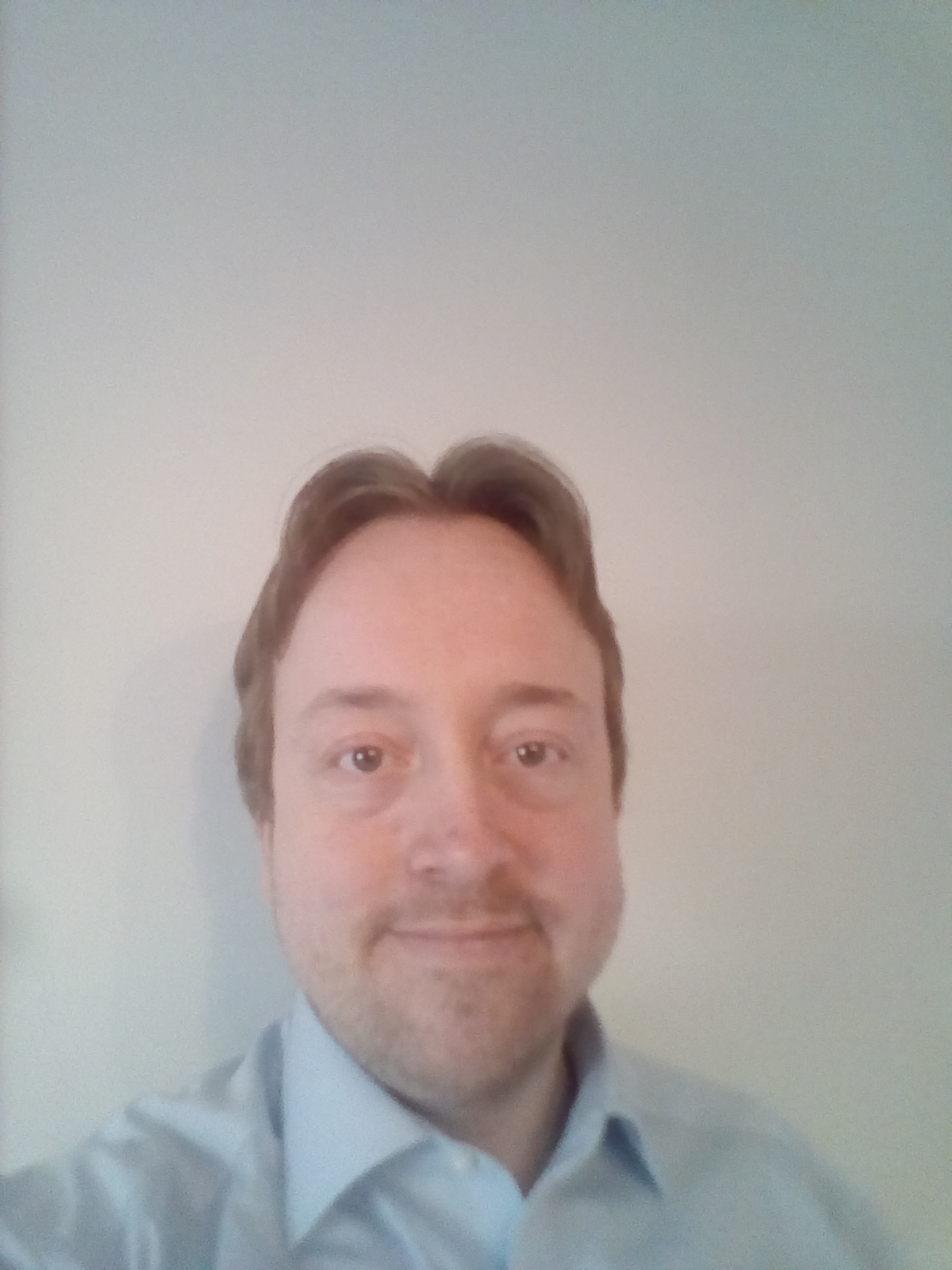 How do you write action/fight scenes in your scripts? Do you write "They Fight" or go into more detail?
I don't go overly detailed into every particular punch or kick. If there's a key action I envision, like someone getting thrown through a window, I'd write that. By the time the film hits location and you see the realities of what it is, things inevitably change, then the stunt guys work it all out and evolve it. Nick Moran had a big input in the fight scenes as a martial artist, and Louis Mandylor has an impressive fight background too so their final bout doesn't disappoint.
I feel like we need to see more of these characters again and Renegades is very much open for a sequel; do you have any ideas for where to take the story (without spoilers obviously)?
There's definitely scope. There's a rough idea of the direction to take it but there's also a full slate at Shogun, so it'll be a while before it hits script which is good for me as I have no time at the moment! All I'll say on the idea is that it'll be different enough to interest me. If it was just the same revenge plot I'd probably pass as I've got a couple of other films with some revenge dished out. But I think it'd be great to bring those guys back together. They've got great chemistry and a little like The Expendables you can also switch things up with the support cast and of course a whole new villain. The success will be the ultimate decisive factor I guess. What fans want, fans get usually.
How long does it take you usually to come up with a concept and write the full screenplay? Does it change with each project?
It depends on the project. I've had commissions where I've been asked to write something a month before the shoot, which usually gives me 2 weeks tops. Other projects take more time. Renegades for example evolved over the course of Covid (and in some ways benefited from added development time) and it was almost a year between starting and the main bulk of the shoot. Some things change just due to logistics, locations and boring realities of filmmaking. There was a big hangover even after lockdown ended which the production had to deal with. It narrowed the choice of locations for one, as many either raised their prices or were hesitant to rent to film crews.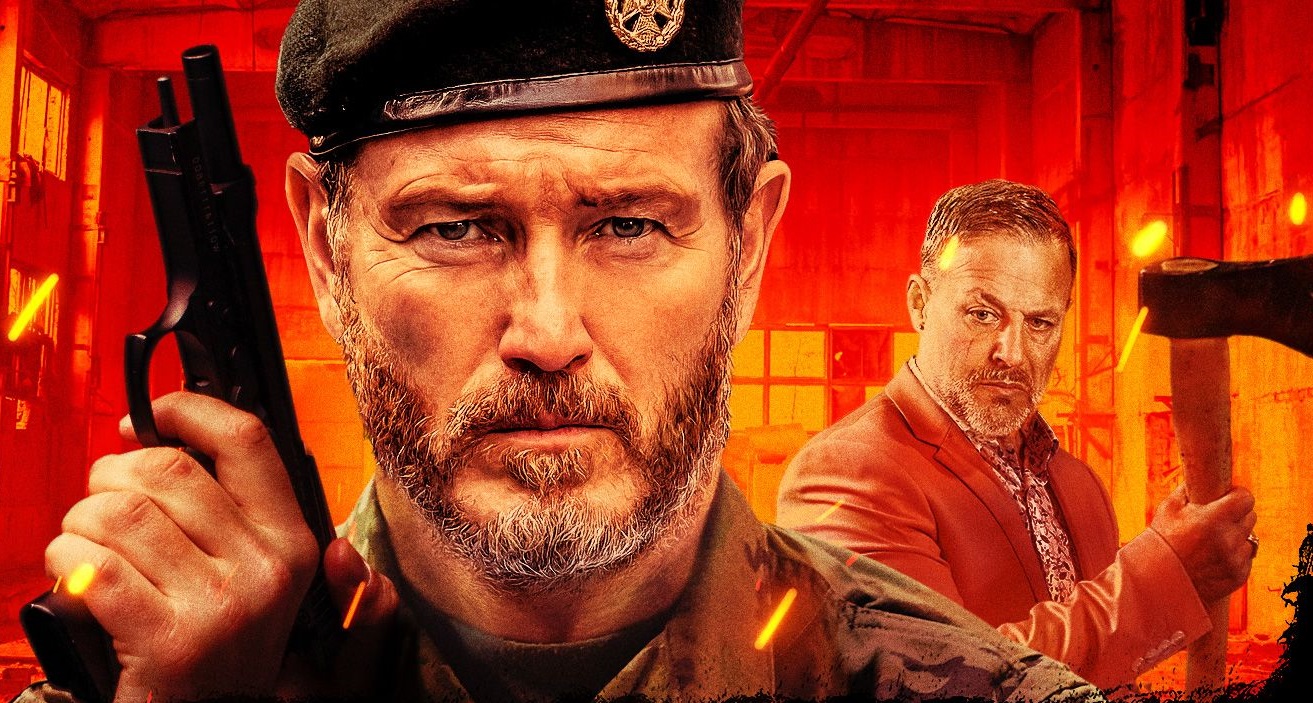 I like how you write all kinds of genres; do you have a particular you enjoy writing?
My tastes are quite eclectic and I love a wide range of genres. Sometimes it's just a concept thrown my way which attracts me, like a Firenado film for example. I can kind of tick that off and wouldn't do Firenado 2 for example. If I know something will interest me, challenge me, or just be great fun to write, I'll do it. Growing up as an action fan in the 80s and 90s I was naturally drawn to Renegades, and indeed other projects going forward with Shogun.
If I'm pushed for a favourite genre though, it's probably horror. That said, my own preference of horror, things like The Shining, The Lighthouse, Possession or early Polanski, those kind of cerebral psychological horrors tend to be my preference, but people don't greenlight those in the UK Indie scene, or ask me to write them. So that kind of film I have to make myself. I mostly get commissioned to write creature features, or disaster films. I've very rarely turned down a project but one of the few I did killing it at US Box Office (Winnie The Pooh: Blood and Honey), but sadly I was juggling too much at the time. That said, the guys have had loads of abuse and death threats online, so I did avoid that. It's usually just my six year old daughter dishing the threats out to me.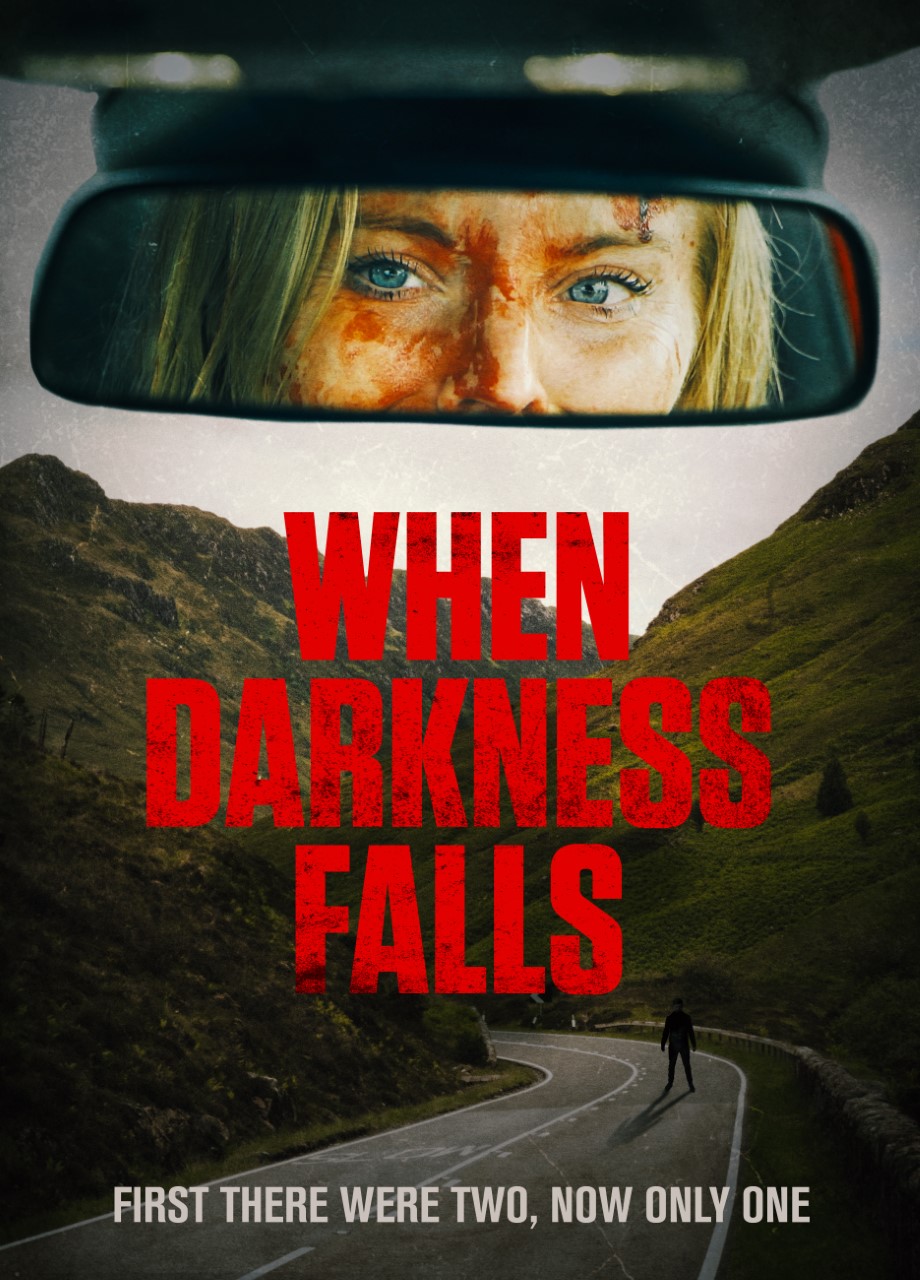 Can you tell us about some of your upcoming projects that are coming soon?
I have two projects with Mark L. Lester (Commando). Which, as a huge fan of his work was a great opportunity. They're horror adaptations of well known IP's (that's the in thing I guess). One shoots next month and I'm scripting the other as we speak. There may be a third action project later with him too. I'm developing a couple of horror projects I'll be producing next year hopefully with my brother, called Black Insanity (co-written with Amber Tamar Dockhorn) and then an untitled Giallo homage or folk horror called The Killing Stone (co-produced by my good friend Eden Jun).
There's a couple in the vault at Shogun too including Crackdown, which is an old school buddy cop film that could shoot this year. It'll be star driven like Renegades. I'd really love for that one to hit camera as fans will love it.
More immediately I'm co-producing a folk horror film called Baby in the Basket with Nathan Shepka. We worked together on a Thriller called When Darkness Falls. We had some great reviews for that considering the budget and it's done very well in the US. I'm on a second draft with Baby in the Basket and we have a crowdfunder coming up for that at the end of March so it's crazy busy right now. This is very much my type of horror which inevitably meant I'd have to make it myself but I also wanted creative control. Nate and I are on the same wavelength in terms of what we like and our creative ambitions. We've already got a great young cast attached on that one too. Nate and I have a few things on the cards going forward.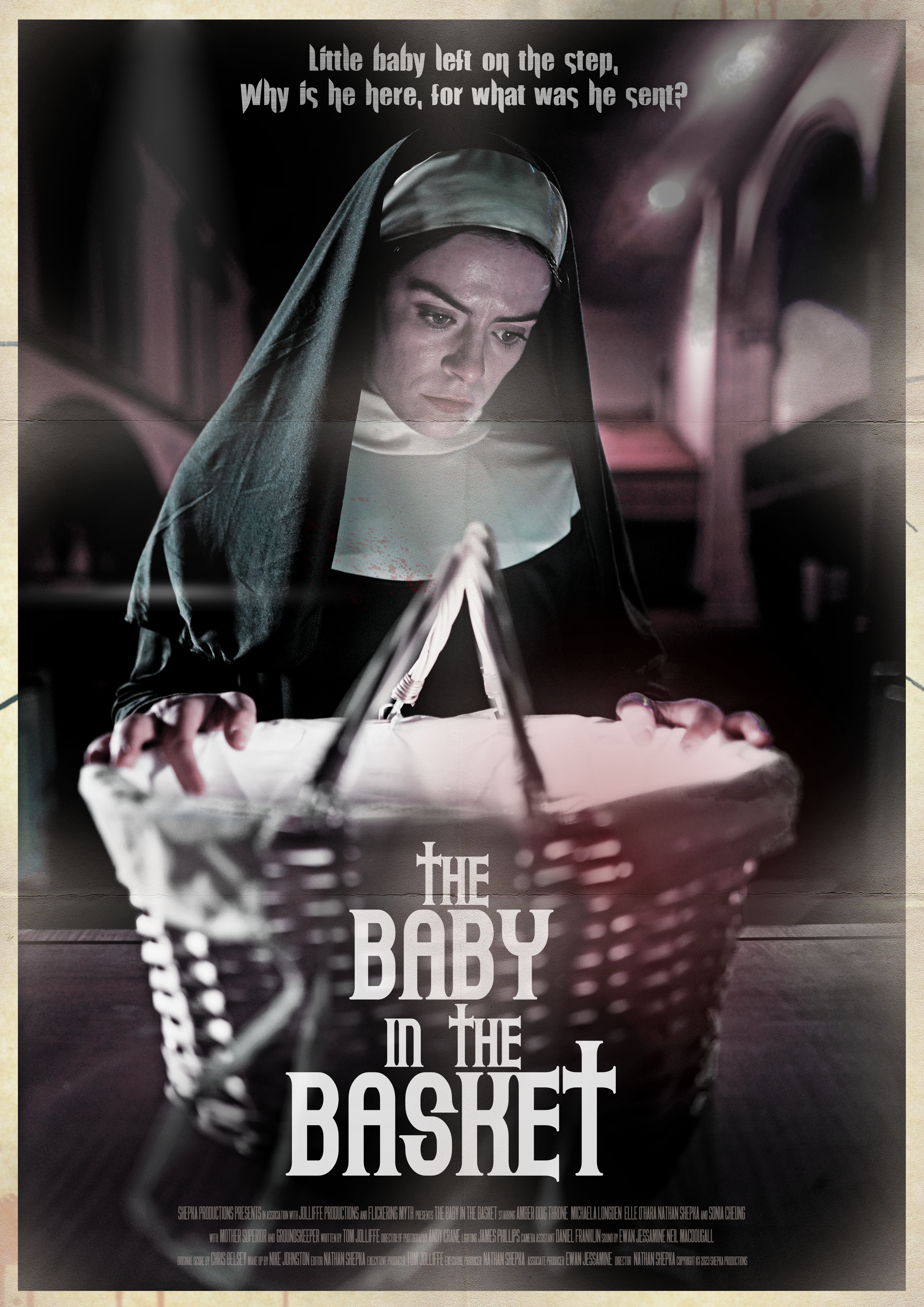 I particularly like the sound of War of the Worlds: The Attack; can you give us some details on that?
It feels like a long time ago since I co-wrote it. That was a lot of fun. A modern day adaptation of the Wells classic and they shot in many of the same locations mentioned in his book. I came on board to flesh out the existing script and add a little spice to the dialogue. I also added a scene in to be played by a name actor, so on that occasion I wrote something a star name could come and chew a little scenery with, who ended up being Vincent Regan. We really wanted to evoke classic adventure films like The Goonies. Inevitably the process has been long because there's a lot of visual FX. The director, Jay Syed is from a VFX background and has been working diligently on his pet project and it's finally coming out in spring/summer this year. They're looking at a theatrical release too, all being well. I've not seen it yet either and really looking forward to that one.
Thanks so much for chatting and all the best with your upcoming projects.
My pleasure, thanks for your time.