A WRITER'S ODYSSEY tells the story of Kongwen Lu (Dong Zijian), the author of a fantasy novel series following a heroic teenager, also named Kongwen, on a quest to end the tyrannical rule of Lord Redmane, under the guidance of a Black Armor (Guo Jingfei). But through a strange twist of fate, the fantasy world of the novel begins to impact life in the real world, leading Guan Ning (Lei Jiayin) to accept a mission from Tu Ling (Yang Mi) to kill the author.
The film's director Lu Yang (Brotherhood of Blades) stopped by The Action Elite to chat about the project.
---
1.     A Writer's Odyssey is out now in North America; what drew you to the project initially?
Initially, it was just my impulse to create. After I finished reading the original novel, I really wanted to turn it into a film.
就是一种创作的冲动,看完小说就立刻希望能够把它拍成电影
2.       You have a great cast; Why was Dong Zijian the right choice for Kongwen Lu?
I was looking for an excellent young actor to play Kongwen Lu. The actor had to be someone young, but at the same time with an experienced acting skill to allow him to play two distinct characters. It's difficult to find someone like that, so I was lucky to find Dong Zijian.
我们需要一个极其优秀的年轻演员,他年龄不能大,但可以同时在两个世界里面去完成两个反差很大的角色,找到这样的演员其实是不容易的,很庆幸能够请来董子健
3.       What can you tell us about the themes behind the movie?
The theme is that no matter what difficulties we undergo, and no matter how people deny us, we should believe in the value of each individual's powers. We should have hope and believe that we can make change.
主题是无论在任何困难的时候、艰难的时候、我们不被认可的时候,我们都要去相信每个人具有的人生价值,相信希望,相信我们可以去有所改变。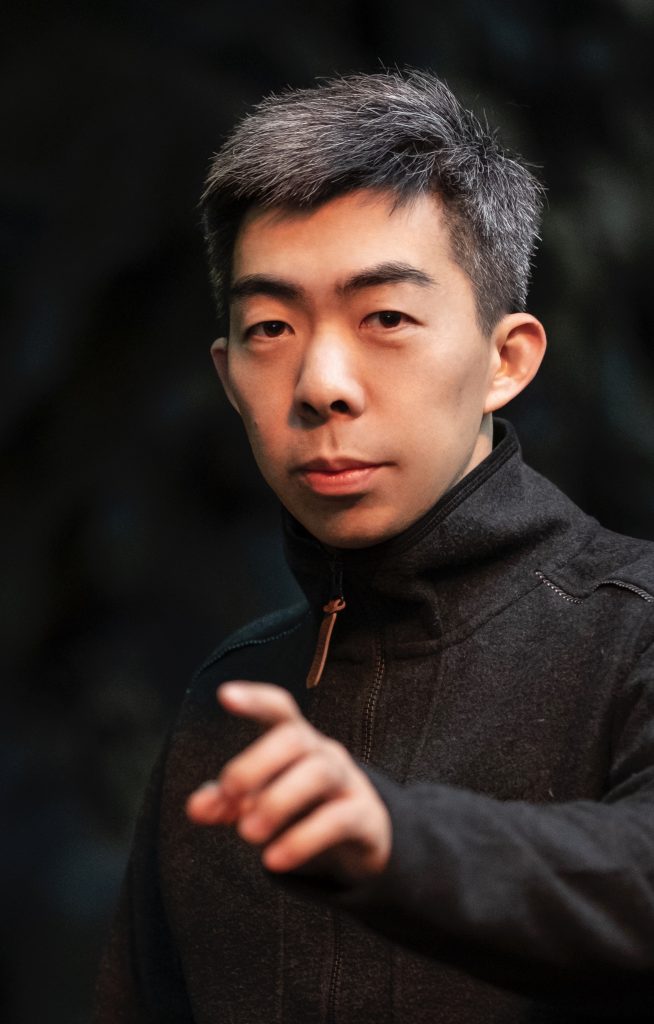 4.       Do you enjoy working with visual effects?
Yes, I do like it. It means that there is no limit to my imagination. I can use visual effects to create anything I can imagine, and it always brings new experiences.
我喜欢,这个是能够让我们的想象力可以不受限制,在创作中可以肆意的去使用想象力,而且也会让我们在创作中有一种新鲜的体验
5.       Do you find there is a lot of pressure in creating a faithful adaptation of the source novel?
Absolutely! It's very stressful, and that's why I took a very long time to do this adaptation.
非常有压力,所以才花了很长的时间去改编
6.       How challenging is it to create action sequences that are unique and fresh? What can audiences expect in terms of action?
It's a challenge to create something unique, because people are already familiar with so many action films. They have seen so many different kinds of fight scenes or genres, it's challenging to tell a different story. I needed to discuss and design the atmosphere of the action, the purpose of the fight, and find new possibilities for the characters. I also needed to discuss why they fight and how to create a fight that can engage peoples' imagination. I spent a lot of time on designing each fight scene. I want to bring audiences new, powerful and impactful action sequences. In A Writer's Odyssey, you can also find strong comic feelings in the film.
首先是新,因为动作片这个类型已经非常成熟和发达了,观众们看过各式各样的动作场面,以及打斗,以及武术流派,那我们还应该以什么样的方式用动作去给观众讲故事呢,我们必须要去探讨动作的气氛,动作戏冲突的双方是谁,我们也许可以从人物、从角色身上去找到一些新的可能性,以及他们为什么要战斗,以及他们战斗的方式是不是可以突破我们的想象。这里面每一个动作场景我们都花了巨大的心思,我们希望在准确的讲述故事描绘人物的同时,能够给观众展现新鲜的、具有爆发力和冲击力的动作场景,同时它里面也会有很强烈的漫画感,这是我们一直都喜欢的方式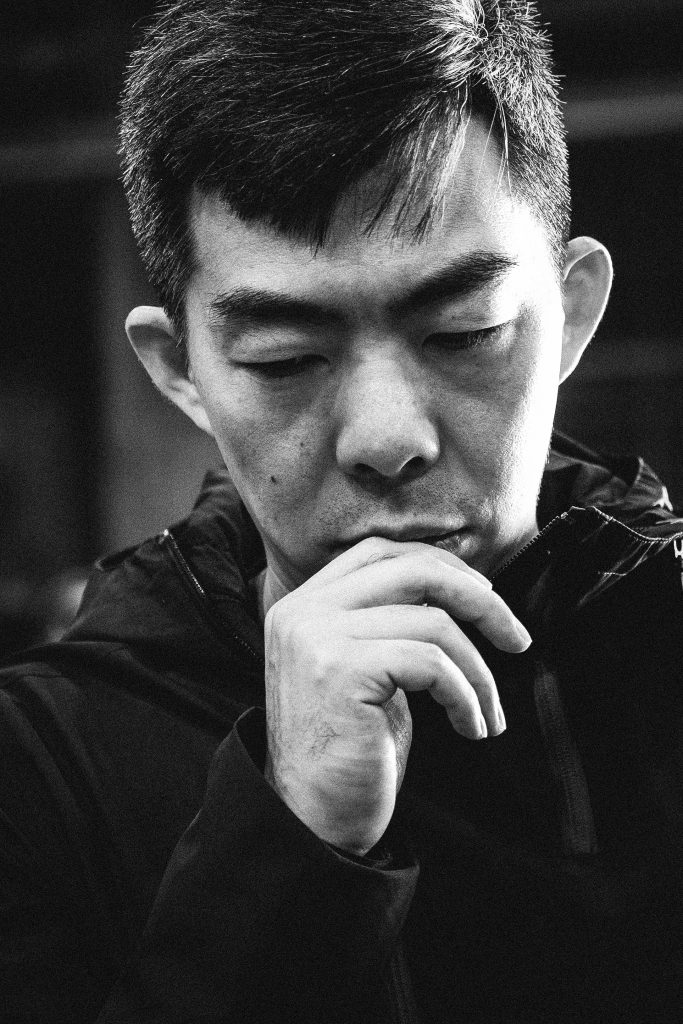 7.       What would you like audiences to take away from A Writer's Odyssey?
It's all about the warmth of human nature. I want audiences to feel that the two hours they spend in theaters are fun and worthwhile.
获得一些人性中温暖东西,能够让我们觉得在电影院花的两个小时不虚此行
8.       I read that a third installment in the Brotherhood of Blades franchise is coming soon; how far along is that?
You will have to wait for a while for that, as right now I have two other films in production!
可能还要再等一段时间,因为目前计划中还有两部电影要拍摄
A Writer's Odyssey is out now in North American Theatres.