The tourism commercial Dundee, aired earlier this year, has spurred talk in another full-length Crocodile Dundee movie, says one of the commercial's stars, David Breen.
Now before we go any further, "Dundee". How did that come about? I imagine you had to keep quiet that it wasn't actually the movie we thought it was?
Dundee was one of those opportunities that comes around once in a blue moon. To be able to work on such a project with the cast and crew involved was a great experience. I had to keep the secret for about 4 months which was difficult, I didn't even tell my family, yet I'd call them at night after a day of shooting and Dad would answer the phone half asleep, I always forgot about the time zone differences.
Who of that amazing cast did you work with on it?
I worked very closely with Danny McBride and Chris Hemsworth. It was different than being on set in studio where you finish up at the end of the day and you all go home. Here we are all in the same boat out in the middle of nowhere. When we finished at night we'd go and have dinner and just be sitting around together chatting. There were some great stories from that set.
I imagine it was shot a year or so back, when Danny McBride was in the country filming "Alien Covenant"?
It was after Danny had shot Covenant. He must just love coming to Australia, who can blame him? We shot late last year and had to wait for the campaign to air for the Super Bowl this year.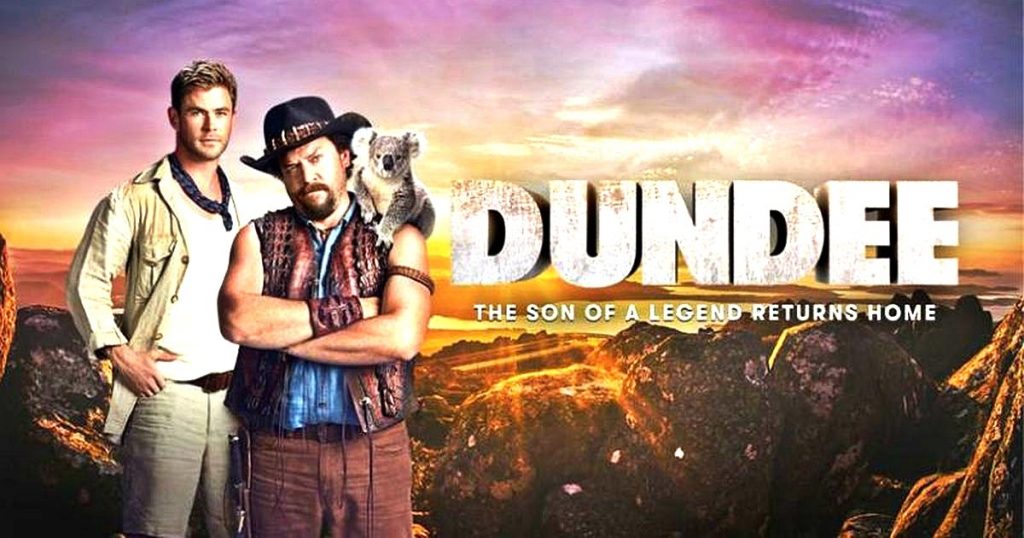 What do you think, will it reignite interest in a new "Crocodile Dundee" movie?
I think it already has. There's talk going around about a new Crocodile Dundee movie with Danny and Chris but it's just talk for now. It certainly put Australia back on the map for all the right reasons. The campaign has been an absolute smash for the tourism industry and the idea of a movie has taken on a life of its own. We'll have to wait and see.
This isn't the first time you've been involved in a project with some major talent – how was it to work on "The Railway Man" with Nicole Kidman and Colin Firth?
The Railway Man was my first real experience being on set for such a huge film. It was a great learning experience as a younger actor seeing how things work on a larger scale production. To this day I still remember how cold it was on set of that film, as soon as the sun dropped behind the mountains the temperature plummeted and a lot of us weren't wearing too much.
Is it any different working on a big project like that, compared to a smaller, independent production?
Absolutely there's a huge difference. I find smaller, independent productions give you the chance to work more closely with the creatives and you can take a much more active part in the process. Working with some of the upcoming directors I've worked with gives me great hope for the future, there's some talented people coming through and they have some great stories they're ready to share with the world.
Your next project is called "Stream". A Sci-fi film. What can you tell us about it?
Stream is a sci-fi feature I can't wait to work on. The script revolves around a scientist that creates a technology making telepathy possible though there are some unintended consequences that arise. It asks some great questions of the characters and the audience as well hopefully and I think it'll do great. We're well into development now, script is locked, we look to be shooting as soon as possible.
And you had a horror film that did great biz at Sitges, I hear? 
Yes, we had some great news, 'Post Mortem Mary' won Best Short Film. It's the most prestigious horror film festival in the world so to get a win there is huge. Since then it's gone on to win more festivals in Europe and the US and is still going great on the festival circuit. Everyone involved in that film is over the moon with the result and the director is a die-hard horror fan so it's a dream come true for him, I'm so pleased to be involved in that film.