Harry Mok began his film career early on performing martial arts fight sequences in independent films and has worked as a stuntman, actor, producer, director and writer. He returns in the new indie feature Forbidden Power from director Paul Kyriazi and chats with us about the project.
First, I'd like to talk about your new project entitled Forbidden Power; how did you get involved and what appealed about the script/story?
Paul Kariazi, my long time friend ask me to be in the film. I found the script interesting with a unique twist.
You worked with director Paul Kyriazi on Ninja Busters back in 1984; what was it like to reteam?
Paul is a great great person and talented Director producer. Always a pleasure to work with him. I also hired Paul to edit my film "The Vineyard" back in the mid eighties….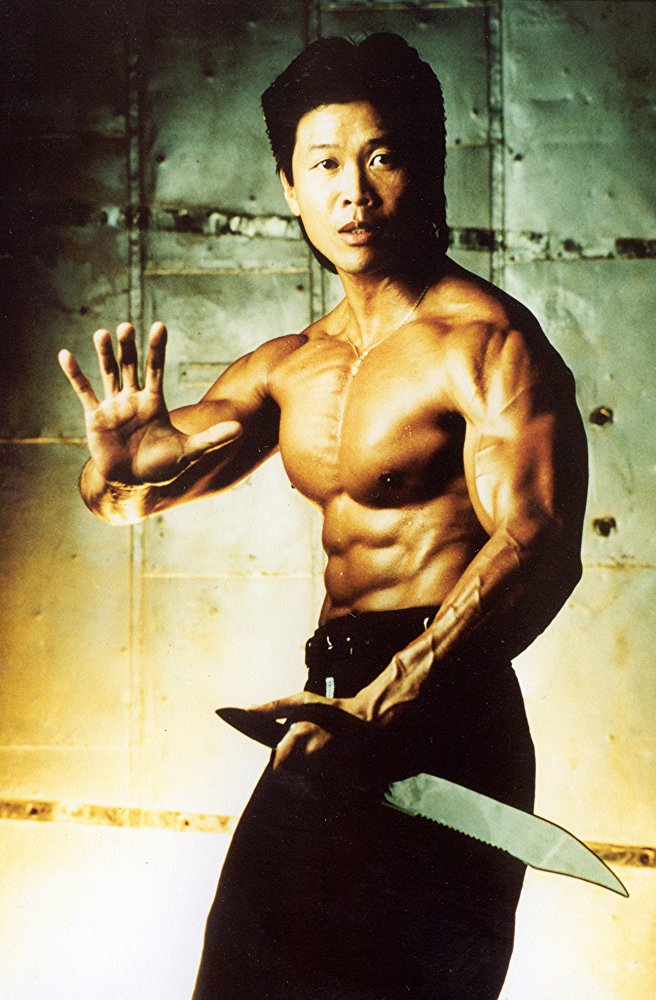 Have you guys kept in touch over the years?
Yes, Paul has hired me several times to work on his audio books. We always maintained a connection throughout the years.
How would you describe his directorial style?
Paul is very detailed and has a great eye for achieving his goals.
What do you want audiences to take away from Forbidden Power?
Well, as film makers our goal is to entertain and manipulate emotions. I hope the audience receives Forbidden Power with open arms….
I loved your 90's action movies like TC 2000, Talons of the Eagle & Tiger Claws II; do you miss that era of action and how do you find the genre now?
Times have surely changed from those days, I intend to produce and direct my own scripts in the near future and will adjust and adapt to today's culture and expectations creating unique content that will crossover to all world markets…
Following on from that, you worked on the stunts for Rambo: First Blood Part II (one of my favourite movies) which still has one of the greatest action movie finales of all time; what are your thoughts on modern action scenes and how they have changed?
The evolution of CG effects and wire techniques has surely paved the way for very complex action scenes that help make for some very intense choreography. Although it still begins from the basics. I feel that reality action will always have a place in film as it did with the early action films such Bruce Lee in "Enter the Dragon".
What else are you working on at the moment?
Produced and releasing an animated feature film this year entitled "Animal Crackers" , starring Emily Blunt, John Krasinski, Sly Stallone, Sir Ian Mckellen, Danny DeVito, Gilbert Gottfried, Raven Simone, Patrick Warburton, Harvey Firestein and Tara Strong. Also in pre-production on our next animated feature, "Pet Robots".
You've worn many hats in filmmaking from acting and stunts to writing, directing and producing; do you have a preference and why?
Hollywood is very unforgiving especially when you're an independent film maker. Long story short, I was casted in Karate Kid II, and a former stunt friend saw me coming out of Jerry Weintraub's office just as I was casted and approved for a role. He ask, "what are you doing here" and I responded, "I just got casted for Karate Kid II"…. within two hours, I received a call and was told the director had already casted someone else in Hawaii and they didn't know and had to cancel me out. I knew in my heart the fellow stuntman had gotten me axed off the film. From that day on, I made myself a promise to never be put myself in a vulnerable situation like that again. So, in doing so, I became the boss and began producing my own films. Thereafter, began directing music video's of which several won awards. I produced and directed the first ever Jimi Hendrix music video for MCA records back in 1997 and won awards for directing and best music video. Directing gives me creative power to express my vision… This is where my talents excel….
Any plans to write or direct again?
I have a script I've written entitled "Lion Dance" that will Star veteran actor James Hong. Coming up in the near future so stay tuned….